Looking for easy weeknight dinners for the whole family? These easy cheap dinner recipes are low-budget and will satisfy the entire family.
Whether cooking for a family or flying solo, budgeting your dinners is an integral part of weekly meal preparation. Cheap and easy dinners are great for making it through weeknights!
There's a big misconception that cooking cheaply means skimping on taste. That's simply not the case!
It means we can get creative with our meal choices and helps us discover new flavors or techniques. I've learned more from cooking on a budget than from entire cookbooks!

How to Make a Cheap Dinner?
Cheap dinners are all about making the best of what you have. Staples like flour, rice, bread, and canned foods can form the base of a delicious meal if you treat them well!
Vegetables, in particular, are cheap and easy to access, making them an excellent foundation for most money-conscious dinners. Plus, they're full of various nutrients that increase your dinner's health.
The key is to plan. That way, you won't fall victim to shiny supermarket displays, and your budget remains intact.
With that in mind, let's dive into fifty-one different recipes that are as kind to your wallet as they are to your taste buds.
Quick Cheap Dinner Ideas
The only thing better than a cheap dinner is one that also doesn't cost a lot of time to make. These simple meals are made with simple ingredients in an easy way.
Source: allnutritious.com
The first recipe on our list capitalizes on baking time, requiring minimal preparation to come to life. These honey chicken wings are so quick and easy. All you need to buy are the wings!
The rest of the ingredients are likely things you already have in your home. Simply mix up the spices, rub them on the chicken, and bake for a sweet and smoky treat.
Here are side dishes to serve with chicken wings.
Source: quickweeknightmeals.com
Next up is a cheesy tortellini dish that's both light and filling. This recipe is quick because it uses ready-made cheese tortellini, but you can always make them from scratch if you have enough time.
This dish is packed to the gills with delicious chicken flavor. From the shredded chicken to the broth in the sauce, every mouthful is an utter treat.
If you want to make cooking this meal even faster, pick up a pre-cooked rotisserie chicken from the market. Then you just need to cook each element and assemble it!
Source: allnutritious.com
This next recipe is my own, and I love how quickly it comes together. It is full of protein and healthy vegetables, but it's also simple to assemble. There's barely any cooking required.
All you have to do is drop the ingredients into a bowl, mix up the dressing, and toss the lot. A tasty salad can serve as a primary or side dish, depending on your preference.
Source: saltandlavender.com
Never mind spending time and money on a fresh tuna fillet; pick up some canned tuna from the market to create this tasty masterpiece.
From the look and taste of this dish, you'd think it came straight out of a restaurant and took hours to make. Truthfully, you can whip it up in less than half an hour.
This is also a fantastic meal preparation recipe. Double the batch, crank it out on a Sunday, and you're ready to go!
Source: mapleandmango.com
Enchiladas are the ultimate weeknight treat meal. Shredded chicken wraps coated in cheese, sour cream, and a good tomato sauce. What is there not to like?
Enchiladas are super quick and easy to make, and they're a great crowd-pleaser. Anyone sitting down to dinner will love tucking into these.
To make them even quicker, use a ready roasted chicken.
Source: suebeehomemaker.com
If you love pizza but don't want to bother with making the dough base, naan is a fantastic substitute. Order it from your local Indian restaurant or pick it up from the store, coat it with tomato sauce, and go.
You can experiment with whichever toppings make your hearts sing. Even better, lay out the toppings for the table and make the pizzas together. What a great family activity!
This is one of the comfort foods even picky eaters will love.
Source: throughthefibrofog.com
Health, cost-efficiency, and speed all tend to go hand in hand. This creamy tahini broccoli pasta is an excellent example of that relationship. This is an earthy dish full of complex carbohydrates.
Everything on the ingredient list is a pantry staple, so there's not much to buy. If you want to add more vegetables, you can experiment with combinations to find one that works for you.
Source: effortlessfoodie.com
To me, breakfast for dinner is one of the ultimate treats. The ingredients for breakfast meals are typically cheaper than the ones you need for dinner.
Most of them are probably in your pantry right now. With this quick and easy fry-up, you'll have a delicious dinner tonight in no time at all. Serve with an egg, beans, and toast.
Source: thebellyrulesthemind.net
For the time-strapped home cook, the Instant Pot is the ultimate appliance. There's virtually no work to do, and you get the same flavor of a slow cook in twenty minutes or less.
Vegetable chow mein is an excellent choice because you can experiment with the vegetables you use. Not only that, this is a quick and healthy meal you can make in bulk, so it's ideal for meal prepping.
Source: throughthefibrofog.com
Next up, we have a fragrant and herbaceous take on chicken breasts that is absolutely to die for. These are pan-fried to create a lovely caramelization, so they're done in just a few minutes.
Rosemary and chicken are a match made in heaven. Serve these with a side of fibrous grains, some spring vegetables, and a light sauce for the perfect weeknight meal.
Enjoy one of these easy chicken recipes that's great for meal planning. You can serve it with sweet potatoes or refried beans.
Source: kellyneil.com
A solid gnocchi dish is one of the best things to liven up your mid-week slump. Pre-made gnocchi takes this ninety-minute recipe down to half an hour, but it tastes just as good.
Gnocchi cooks in about three to five minutes, and the sauce comes together with barely any effort at all. So, impress your family with this colorful dish without slaving away in the kitchen!
Source: melaniecooks.com
Most paella recipes take an hour to make, but this easy Spanish paella comes to life in just thirty minutes. This recipe also doesn't fall into the trap of overloading the pan.
With simple, bold Italian flavors and healthy ingredients, this is a cheap and easy recipe that's great for a summer dish. You can also whip this up as a meal preparation recipe at the end of the week.
Cheap Dinner Ideas for 2
Cooking for two can actually be cheaper than just cooking for one. Most recipes are formulated for two servings, so you're not risking any food waste when you cook for two people.
Recipes like casseroles, tacos, pasta, and rice bowls are great for a two-person dinner. They're just as easy to make as a single portion!
Find your favorite recipe for busy weeknights after your local grocery store shop.
Source: dizzybusyandhungry.com
This one-skillet recipe uses only five ingredients, which are cheap and easy to access from your local supermarket. You don't even need to boil the pasta first, just chuck it in the pan and go!
Most of the ingredients require no preparation, so this recipe will take you all of fifteen minutes from start to finish.
I love the inclusion of yellow zucchini in the recipe; it's a great way to sneak some vegetables into your loved ones' diets.
Source: therusticfoodie.com
Next up, we have an earthy (yet summery) taco recipe that's super simple to make. The number of servings in this meal depends entirely on the number of vegetables you decide to roast.
So, you could easily add an extra portion or take one away, depending on the number of people sitting down to eat. The roast vegetables are the aspect requiring the most preparation.
Otherwise, all you need to do is add some garnishes to the table and serve with your choice of tortilla. Quick, simple, and delicious; it's the trifecta of taste.
Source: recipesfromapantry.com
If you're looking for a taco recipe with a little more protein to offer, this Instant Pot take is a fantastic choice. The core of this recipe is the shredded chicken, which is super easy to make.
Change out the garnishes you want to serve and experiment with fun flavor combinations.
Stick with a pico de gallo for a traditional take, or follow the recipe's choices for a light and summery combination.
Source: gritsandgouda.com
A good shepherd's pie is best made with leftovers from the previous night's roast. So, if you're looking for a way to use up the remnants of your roast beef or lamb, this is the recipe for you.
Give your roast new life in this easy recipe for two. Speckled with delicious vegetables and topped with a smooth, creamy layer of potato and cheese, each bite is a study in indulgence.
Check out more ground lamb recipes here.
Source: bobbiskozykitchen.com
If you're cooking for two, a great way to construct your meal is to center it around your protein. Two portions of your chosen meat and some vegetables to round it out are essential.
This skillet chicken with snap peas fits the bill to a tee! Sink your teeth into a crunchy, golden piece of succulent chicken. The sweet, crunchy snap peas are a great contrast in texture and taste.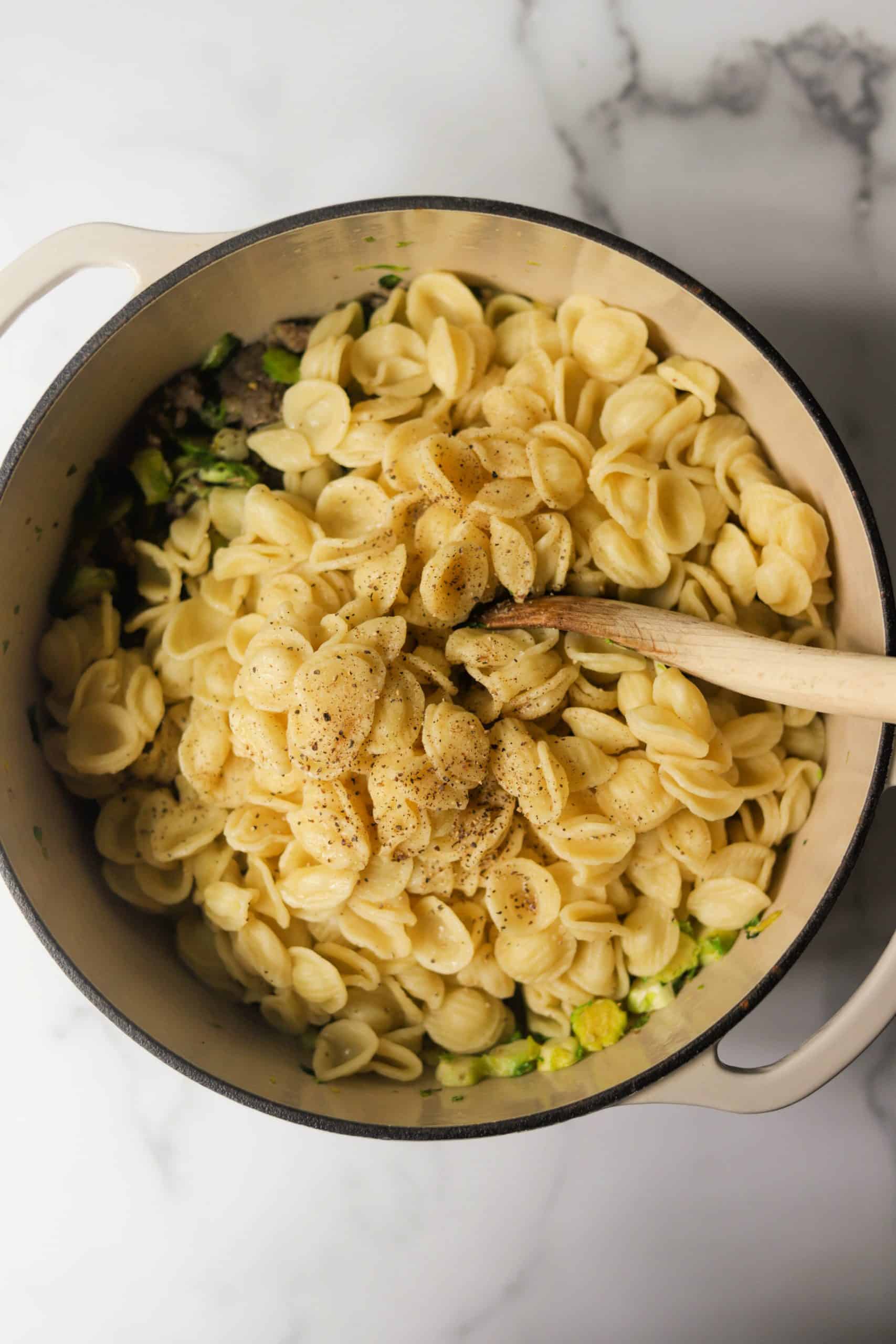 Source: thehealthyepicurean.com
Brussels sprouts are a genuinely underrated vegetable. This pasta recipe puts them to good use, pairing them with crumbled sausage to create a fresh-yet-hearty meal that's perfect for two.
If you're hunting for a cheap date night meal, you've hit the jackpot with this one. Pasta, brussels sprouts, and sausages are inexpensive. But when you put them together, they taste incredible.
Source: freshapron.com
Next is a delicious pasta dish that's bursting with summer vibes. This also uses a cheap vegetable in combination with sausage meat. In this case, that vegetable is an Italian classic: tomatoes.
The tomatoes are the star of the show. Gently simmered in a pan with olive oil and garlic, the tomatoes take on a delightfully earthy flavor that highlights their sweetness.
Every bite of this pasta is dotted with little gems of tomato that burst in your mouth, coating the pasta like a restaurant-quality sauce.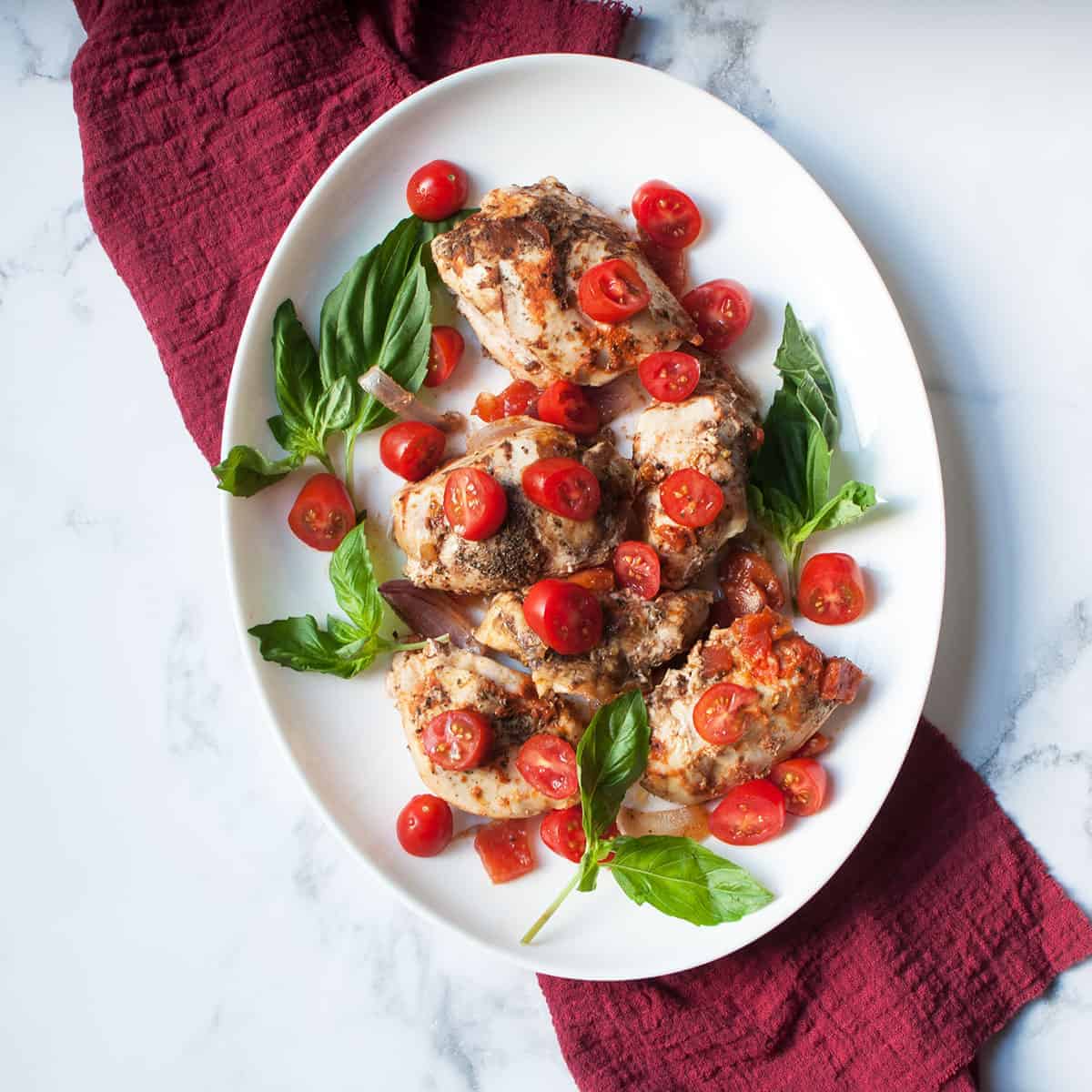 Source: twopinkpeonies.com
Standard bruschetta is a light Italian meal that you'll typically find in a breakfast or appetizer course. This recipe adds delicious chicken, transforming it into a mouth-watering dinner for two.
If date night is coming up, this is another meal that will serve you well. Fresh produce is the key to a great result, so hit up your local farmers' market! The vegetables will be cheaper there as well.
Source: hispanaglobal.net
When it comes to cooking on a budget, picking recipes that use pre-cooked ingredients will save you both time and money. This chicken enchiladas recipe definitely fits the bill in that regard.
These enchiladas are utterly delicious when paired with shredded rotisserie chicken with a canned poblano and queso soup. Brighten it with fresh tomato and green onion, grill, and serve.
Source: sweetandsavorymorsels.com
The only thing better than a straight-up taco is a healthy take on this Mexican classic. Enter the taco salad! This has the great taste of a beef taco with many more vegetables.
The vegetables add to the nutrient value of this meal; it also stretches it into two portions with ease.
Source: thepyperskitchen.com
Halloumi is a cheap, delicious, easy-to-cook option for vegetarians in pursuit of tasty protein. You can't beat this recipe paired with pasta and an insanely good brown butter drizzle.
Roasted cherry tomatoes dot the entire dish, offering little bursts of delightful juiciness in each bite. The result is a dish that makes you want to keep going back for more.
Cheap Dinner Ideas for Family
Cooking for a family is a whole world apart from cooking for just two people. We all know the struggle of finding a meal that everyone wants to eat.
Now, try to do it on a budget, and you've got a real challenge on your hands! Luckily, I've got fifteen recipes here that are cost-effective crowd-pleasers that will keep your wallet and the family happy.
Source: allnutritious.com
In the battle that is cooking for your family, a delicious casserole is the best weapon in your arsenal. This red bean quinoa casserole is a protein-rich dish of my creation, and it's super tasty.
All of the ingredients are cheap and easy to source. This is an excellent choice if you're looking to reduce your meat intake while increasing your fiber (most of us aren't getting enough of it!).
Source: flawlessfood.co.uk
A classic pasta bake is the family cook's best friend. Pasta is super cost-effective, but it's also delicious. There's a good reason that an entire cuisine is based on it!
This cheesy Bolognese pasta bake has delicious mince and cheese pockets sprinkled with roasted cherry tomatoes. It's insanely tasty, and any leftovers will be great for lunch the next day.
Source: budgetdelicious.com
Looking for something new to entice your family to the dinner table? The aroma of this cinnamon chicken will have them flocking to the dining room well before you ring the dinner bell.
Cinnamon is an incredibly aromatic spice that transforms chicken into a tender, juicy triumph. The recipe uses chicken thighs, cheaper than the breasts and twice as flavorful.
Serve on a bed of couscous with a side of light vegetables, and your budget-friendly foray into a cinnamon chicken is complete.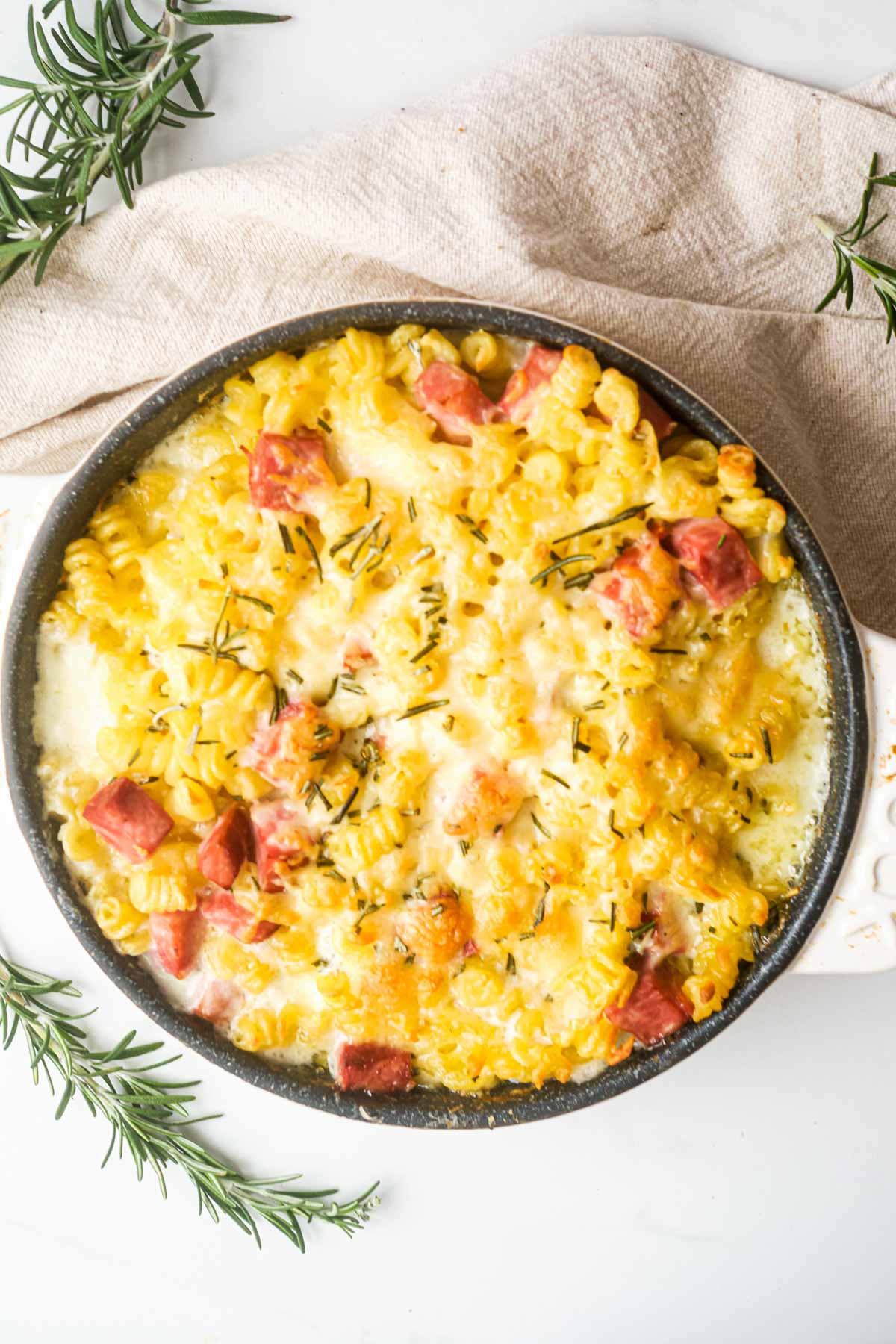 Source: recipesfromapantry.com
If you didn't already know you could make a casserole in your Air Fryer, make this your next dinnertime experiment! This is a great way to use ham leftovers from a holiday celebration.
Think of this like an Air Fryer-friendly macaroni and cheese, but with alfredo sauce instead of bechamel. Light, creamy, and rich, this dish will quickly satisfy everyone at the table.
Source: mightymrs.com
Speaking of pasta casseroles, this five-ingredient take on a pasta bake has everything you love from a good taco. With minimal ingredients, this doesn't take a lot of time or money to put on the table.
On top of that, you can double the recipe without additional costs and use it for lunch the next day. That's two easy meals for the price of one!
Source: bobbiskozykitchen.com
In the game of cost-effective meal-making, chicken and rice are your best friends. These inexpensive ingredients come to life after some TLC from your spice drawer.
This recipe is an excellent example of that. The rice and the chicken bake together alongside a delicious combination of Mexican spices, stock, and chilies. The result?
An incredibly flavorful dish that's guaranteed to be the next family favorite.
Source: bonappeteach.com
Using pre-made ingredients is a great way to save time and money. Cauliflower gnocchi can be bought pre-made, and it's a great way to step away from carb-heavy potato gnocchi.
Pair that with a mix of lean mince, cheese, stock, and spices for a punchy meal that will draw your family into the kitchen long before you're done cooking.
Source: twopinkpeonies.com
Sheet pan recipes are just the best. Everything cooks together, there's minimal hands-on time, and it elevates cost-effective ingredients to new heights.
A combination of chicken drumsticks, potatoes, and brussels sprouts is a healthy choice for your next family dinner. Roasted to a golden crisp, your family will love every bite of this whole and healthy meal.
Source: throughthefibrofog.com
In my opinion, pre-made pesto is the hidden gem of the grocery store. Spooned atop a chicken breast, pesto is a great way to add a whole lot of flavor with minimal effort.
This is another sheet-pan recipe, which means I'm already in love with it. The chicken roasts on a bed of stunningly vibrant vegetables (which cost very little, despite their beauty and taste).
Source: masalaherb.com
If there's one vegetable that doesn't see enough use, in my opinion, it's the humble cabbage. This is a versatile and nutrient-rich vegetable that absorbs flavor like a sponge.
This chicken cabbage stir-fry swaps out egg noodles for shredded cabbage, and I think it's a genius move. Not only is it healthier, but it's also a lot cheaper than buying egg noodles from the store.
This is also an excellent trick for meal prepping. Stretch your chicken portions as far as you like with the addition of some tasty cabbage. It adds freshness, crunch, and a whole lot of flavor.
Source: sungrownkitchen.com
A good old-fashioned pasta bake is an excellent choice for cooking on a budget. This ideal weeknight meal offers nutrients and a filling portion with minimal impact on your wallet.
While this recipe calls for broccoli and tuna, the idea is that you use whatever pantry staples you have hanging around to craft it. From canned tuna to shredded chicken, anything you like will work.
Source: theforkedspoon.com
An oven-roasted meal is a perfect solution for any weeknight meal. You don't have to put in a lot of hands-on effort, but the result is a golden, smoky dish full of delicious flavors.
Sausages are a fantastic choice if you're looking for cost-effective protein. Combine them with a treasure trove of classic roasted vegetables, and you've got a family favorite waiting to happen.
Love this recipe? You might like these polish sausage recipes!
Source: maesmenu.com
Traditional macaroni and cheese is totally delicious and cheap to make, but it can also be very rich and heavy. By substituting milk and cream for Greek yogurt, this recipe fixes that.
Ready in less than twenty minutes, this well-known favorite is ideal for a weeknight comfort meal for the family. Top with breadcrumbs and grill for an extra crunch element to make it even tastier!
Source: glendaembree.com
Enchiladas are warm, hearty, and bursting with rich flavors. They're also super easy to make and require only a few cheap ingredients. So, they're an excellent choice for a family weeknight dinner.
This casserole version of a classic Mexican meal is even faster to assemble than traditional enchiladas. Rather than wrapping individual enchiladas, layer your tortillas like a tasty lasagna.
Source: sugarandsnappeas.com
Ground turkey is lean on the waistline and the wallet, so it's an excellent protein choice for your next family dinner. Your best friend is a pre-made spice mix here, so choose your favorite one!
The secret to this meal is roasting the quesadillas on a sheet pan instead of in a skillet. Simply whack them in the oven, get on with other things, and serve them up as soon as the timer goes off.
Healthy Dinner Ideas
In my experience, cheap meals and healthy meals tend to go hand-in-hand. Vegetables are very cost-effective, so making them the bulk of your meal means your wallet won't take as much of a hit.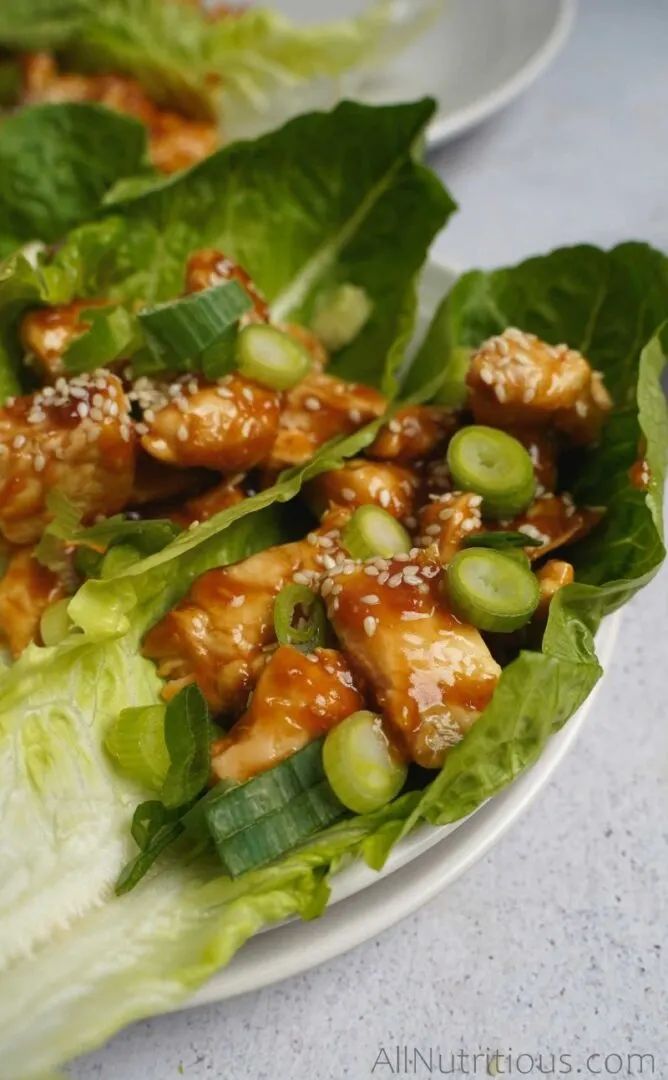 Source: allnutritious.com
First up on our healthy meal docket, we've got one of my recipes. I'm really fond of this one. The chicken is super simple to make, and the lettuce cups keep it light, healthy, and fresh.
This is a low-carb option with heaps of protein. It's fantastic for meal prepping! Cook the chicken beforehand and whip out some fresh lettuce cups when it's time to eat.
Source: allnutritious.com
This is another one of my recipes, and while it's geared toward meal prepping, this is also a fabulous cheap dinner idea. The chicken thighs are delicious and filling, and the glaze is earthy and sweet.
We can all fall victim to the passage of time. It's easy to forget to prepare the lunch the next day, but you're already sorted if you make this for dinner.
Stretch the portions even further with some extra vegetables.
Source: aubreyskitchen.com
Cheap cuts of beef aren't the best when roasted or fried. But give them some time in an Instant Pot, and they transform into buttery, luxurious cuts of restaurant-quality meat.
This Instant Pot recipe capitalizes on that transformation, deepening the flavor of the meat with stock and some classic vegetables.
Check out more leftover brisket recipes here!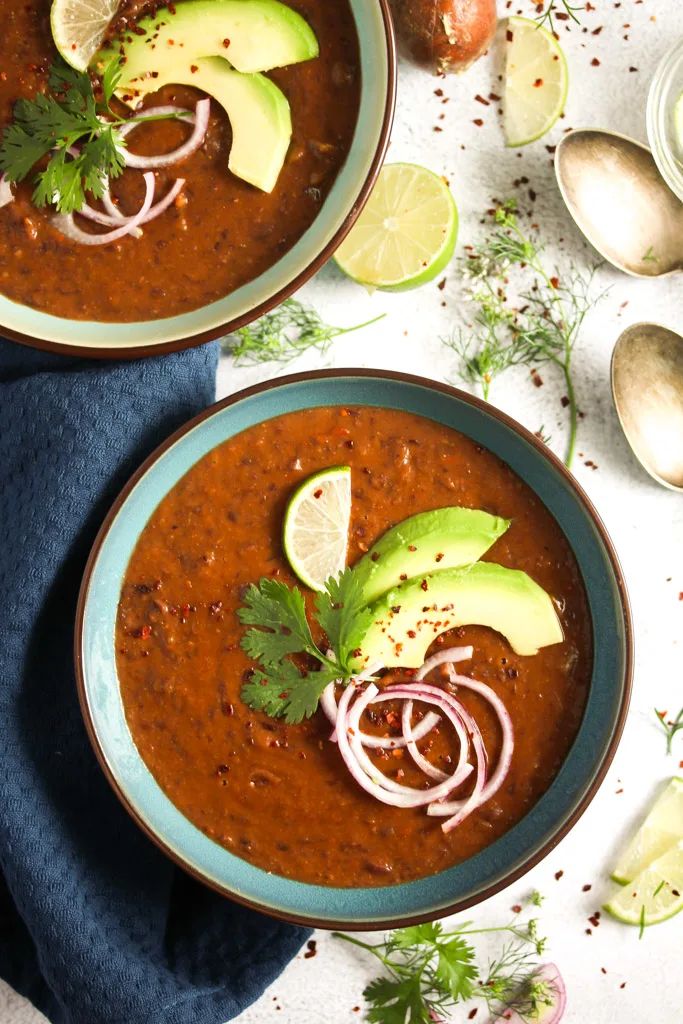 Source: thefastrecipe.com
If you've ever tasted Panera's black bean soup, you've probably also lamented the lack of a recipe to make your own. Well, those days are over! This copycat recipe is an excellent approximation of Panera's.
Step back from the temptation of a to-go meal and make your very own Panera in your kitchen. This is much healthier, incredibly tasty, and a whole lot cheaper than ordering it outside.
Source: occasionallyeggs.com
Lentils and potatoes are both notoriously cost-effective. Putting them together in a soup is a great way to create a filling, tasty, and protein-rich meal without spending a lot of money.
Spices will be your secret weapon here. Use them liberally to produce a warm and comforting winter meal with a deep complexity of flavor.
Source: nutriciously.com
Here's another take on lentil soup, but we're taking a trip to India this time. Dal is a household staple in India because it's utterly delicious, cheap, and easy to make.
Serve the soup with some store-bought roti, on a bed of rice, or just on its own. You can whip up a huge batch ahead of time to use as meal-prepped lunches as well.
Source: cadryskitchen.com
I love preparing tacos for my family because they're super simple, but everyone is always impressed. They can assemble their perfect taco from a collection of healthy garnishes.
These chickpea tacos are packed with protein and nutrients, but you don't have to worry about buying or preparing any meat.
Source: strengthandsunshine.com
The minute I discovered that you could bake rice, my entire worldview changed. No more waiting for it to boil on the stove or in a rice cooker!
Plus, you can bake it with delicious vegetables to impart extra flavor. This casserole is so quick and easy to make that it almost feels like cheating even to write a recipe.
Source: whitekitchenredwine.com
Most chicken soup recipes use heavy cream or dairy to add an element of richness. However, this recipe relies on a slow-cooked combination of flavors to deliver that same richness, sans dairy.
With layers and layers of delicious flavor in every bite, this chicken potato soup is hearty and filling. It's perfect for a mid-week winter dinner and uses a lot of pantry staples, so no shopping trip!
Source: theoregondietitian.com
The Dutch Oven is every home cook's best friend. It's a super simple way to cook protein and vegetables while imbuing them with flavor. It takes budget ingredients to the next level.
In particular, this dutch oven-roasted chicken breast with vegetables takes a classic and makes it even simpler. Don't worry about roasting a whole chicken; just use the breasts or thighs!
Source: randaderkson.com
If you've never had a cheeseburger salad, this recipe will change your life. Rather than going out for a less-than-healthy fried meal, stay in and spend less while eating healthier.
This cheeseburger salad uses all the ingredients we know and love from a classic cheeseburger but turns it on its head. With light and fresh vegetables and a tasty sauce, you won't miss the buns at all.
Source: theoregondietitian.com
Lemon and garlic chicken is an old family favorite, highlighting the chicken's juiciness and adding a depth of flavor. This Instant Pot version is even better than a pan-fried take because it's so easy!
With virtually no preparation time at all, you'll have a chicken dish that sports an incredibly deep flavor. The chicken should be soft and juicy, and the vegetables contrast that with their fresh crispiness.
You really couldn't ask for anything else as a cheap and healthy dinner (or even a meal prep meal).
Source: whollytasteful.com
The final entry on our cost-effective list is a personal favorite dish of mine. Bursting with warm, spicy, creamy flavors, this green chicken chili has a spot in the home cook hall of fame.
Depending on your preference, you can whip this up in a slow cooker or an Instant Pot. Either way, you only need to work for ten minutes to get this dish prepped, then you can walk away.
Come back to a lovely meal with an aroma that will bring the whole neighborhood knocking. It's great for family dinners, entertaining, or if you're preparing your lunches for the week.
So, what are you waiting for? Make one of the best easy dinner ideas.
51 Easy Cheap Dinner Ideas (Quick and Budget-Friendly)
On a budget but want a dinner that feeds the whole family? Check out these Cheap Dinner Ideas that taste amazing.
Ingredients
1. Honey Chicken Wings
2. Cheesy Chicken Broccoli Tortellini
3. Mexican Bean Salad
4. Canned Tuna Pasta
5. Cheesy Chicken Enchiladas
6. Naan Bread Pizza
7. Creamy Tahini Broccoli Pasta
8. Corned Beef Hash with Eggs
9. Instant Pot Vegetable Chow Mein
10. Rosemary Chicken Fillets with Turmeric
11. Creamy Pesto Gnocchi
12. Spanish Paella
13. One Skillet Cheese Tortellini
14. Roasted Veggie Tacos with Black Beans
15. Instant Pot Chicken Tacos
16. Leftovers Shepherds Pie
17. Skillet Chicken with Snap Peas
18. Brussels Sprouts Sausage Pasta
19. Cherry Tomato and Chicken Sausage Pasta
20. Crockpot Bruschetta Chicken
21. Chicken Enchiladas
22. Beef Taco Salad
23. Halloumi Pasta with Brown Butter and Burst Tomatoes
24. Mexican Red Bean Quinoa Casserole
25. Cheesy Bolognese Pasta Bake
26. Cinnamon Chicken
27. Air Fryer Ham Casserole
28. Taco Pasta Casserole
29. Oven Baked Creamy Green Chile Chicken
30. Cauliflower Gnocchi Cheeseburger Skillet
31. Sheet Pan Chicken Drumsticks and Potatoes
32. Pesto Chicken Tray Bake
33. Chicken Cabbage Stir Fry
34. Tuna Broccoli Pasta Bake
35. Oven-Roasted Sausage and Potatoes
36. Greek Yogurt Mac and Cheese
37. Enchilada Casserole
38. Sheet Pan Ground Turkey Quesadilla
39. Teriyaki Chicken Lettuce Wraps
40. Honey Garlic Chicken
41. Instant Pot Vegetable Beef Soup
42. Panera Black Bean Soup
43. Lentil and Potato Stew
44. Vegan Lentil Soup
45. Chickpea Tacos
46. Lemon Chickpea Rice Casserole
47. Chicken Potato Soup
49. Cheeseburger Salad
50. Instant Pot Lemon Garlic Chicken
51. Creamy Green Chicken Chili
Instructions
Scroll up to get a bunch of easy, yummy, and delicious dinner recipes. Don't be afraid to get creative with the ingredients, you might discover a flavor you didn't know you liked.
Get your shopping list going and make sure you've got all the ingredients.
Get cooking and make your next Cheap Dinner!
Notes
Which one of these recipes was your favorite? Let me know in the comment section or on Pinterest!