Got a bunch of leftover beef brisket and are not sure what to do with it? These leftover brisket recipes offer creative ways to use your leftovers.
What's better than a delicious piece of meat that's just falling off the bone? When you have too much of it!
Anytime I make a brisket, I spend more time thinking about the leftovers. It's such a versatile dish, so the leftover meat can be used in unlimited ways!
What to Do with Leftover Brisket?
The best part about leftover brisket is that you can turn it into breakfast, lunch, or dinner very quickly.
Whip up these quick and easy recipes to impress your family the very next day, without the extra time needed. Trust me. There's a recipe on this list for anybody and everybody.
Check out these inventive ways you can use brisket to put a delicious spin on some old favorites.
Brisket Breakfast
Did someone say breakfast? It is the most important meal of the day, after all.
You might not think brisket fits into this morning-time meal, but it's actually the perfect thing to wake you up. You'll be ready for anything the day holds!
I've got a couple of suggestions that will have you reaching for that frying pan in no time.
Source: learningtosmoke.com
Whipping up a hearty breakfast to prepare for a big day? This cast iron skillet is bursting with enough flavor and protein to do the job.
Plus, it's a fantastic way to get rid of brisket leftovers in your fridge.
Love this recipe? You might enjoy these high calorie breakfast ideas!
Source: runningtothekitchen.com
If you're looking for a more colorful breakfast option, this twist on a breakfast hash is to die for.
Your leftover brisket is the perfect topper to this treat for the eyes (and the tastebuds). Sweet potatoes, bell peppers, and pinto beans combine to make a hearty and nutritious first meal.
Brisket Lunch
If you're not already salivating at the idea of brisket for lunch, allow me to offer some amazing ways to transform your brisket. These delicious recipes are guaranteed to satisfy, no matter who's eating.
Whether your kids are clamoring for something tasty or you need a quick work lunch to get through those meetings, I've got you covered.
Source: freshaprilflours.com
Take the traditional brisket hash and give it a vegetable-based spin.
These earthy flavors will bring out the juices in your leftover meat. It will be more tender and delicious than ever!
This recipe is a good idea when you want to feed the whole family when you have way too much brisket at home!
Source: fantabulosity.com
Made the brisket for a party the night before and still have some guests floating around? Lay out a table of these ingredients for a make-your-own-nachos bar!
Minimal hassle and maximum payoff, you won't regret putting this sensational spin on your brisket.
Source: kitchenlaughter.com
We've all had a good grilled cheese sandwich.
This recipe will neatly take the top spot in your grilled cheese repertoire, trust me. Oozing, melting cheese with tender brisket is a mouth-watering combination.
Make sure to leave that bread toasting long enough to get a nice crunch.
Source: xoxobella.com
Here's a crunchy, zesty Sandwich to knock your socks off.
The pickled red onions on this sandwich are so easy to make! Combined with crunchy pickle and spicy jalapeno (and fried onions if you're fancy), this sandwich is bursting with juicy flavor.
Serve it up with some delicious home fries or just as is.
Source: runningtothekitchen.com
The colorful array of vegetables covering this high-protein lunch makes it a sight for sore eyes. The sweetness of the corn and the hearty pinto beans add an earthiness that's out of this world!
A quick squeeze of lime will add a zesty punch to elevate the meaty brisket and sweet corn.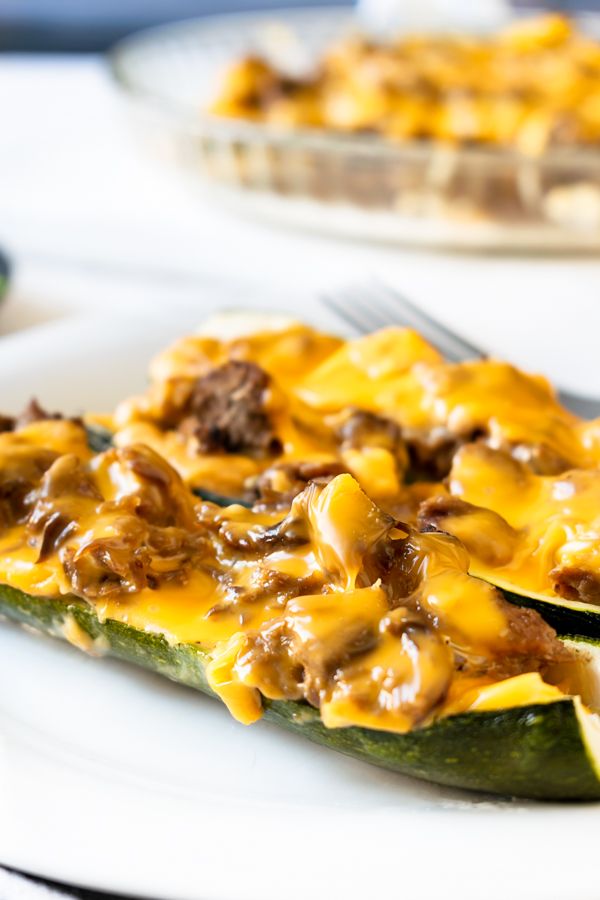 Source: theketoqueens.com
Zucchini is such a versatile vegetable.
In this recipe, the vegetable serves as the perfect base for a cheesy, meaty, utterly delicious topping. Not to mention, this features a low-carb BBQ sauce that will melt in your mouth.
The zucchini blends beautifully with the tasty stuff on top.
Source: mooshujenne.com
If your brisket has been sitting in the fridge for a little while, try mixing it with your favorite BBQ sauce before putting it on the sandwich.
Serve it up on a crunchy bun, pickles and all. Ever tried a brioche bun for a good meat sandwich? Life changing.
Source: daisiesandpie.co.uk
The mere idea of tacos for lunch is a treat, but add brisket in there and you've got an absolute winner!
Go with hard shells, soft tortillas, or both depending on your preference.
The two things that have to appear in the spread? A good salsa and a lot of cheese.
Source: learningtosmoke.com
Any sandwich recipe that calls for pastrami will be doubly improved when you use a few pieces of brisket.
If you've left the brisket sitting in the fridge for a couple of days, even better. The meat will hold together well enough to slice into pastrami-thin pieces, and the flavor will be even deeper.
Source: fantabulosity.com
The humble side salad is often overlooked on the dinner table, but not this time!
Aside from the brisket adding a hearty touch to a traditionally light meal, there's a secret to this salad. Basil and garlic powder. Who knew?!
Those two ingredients elevate every other element of the dish.
Source: missinthekitchen.com
Hearty, tender, juicy brisket is packaged in these delicious rolls of bread, cheese, and spice. Whether you eat them alone or dip them in a fresh salsa, you're in for a treat.
Super easy to whip together in thirty minutes.
Source: runningtothekitchen.com
These quesadillas are stuffed full of flavor, crunchy, and gooey all at the same time.
With five simple ingredients and only a pan needed, these come together so quickly!
They're great to have in your arsenal come game day. A platter of cheesy quesadillas made with last night's rich brisket? Gamechanger.
Brisket Dinner
For most of us, dinner is the meal that demands a little more time and energy. So it's always a treat when we can use some leftovers to speed the process along.
After brisket has sat in your refrigerator overnight, the flavors have soaked even deeper into the meat. From there, you can build up the taste however you like.
Thanks to this incredibly versatile cut of meat, almost any dinner recipe that features meat can be reinvented with brisket. Whether solo or family-sized, take the stress out of your weeknight meals.
Source: kitchenlaughter.com
Looking for ultimate comfort food? Why not turn your very own leftover brisket into nachos?
This is a perfect meal for parties and celebrations. With a bit of cheddar cheese, extra brisket, and tomato sauce, you can create the nachos of your dreams.
Source: runningtothekitchen.com
This chilli is great as a leftover dish itself, you can save any extra for your lunch the next day. Peppers and corn add a lovely sweetness.
Because this dish simmers away on the stove with the brisket inside, the meat has a chance to absorb even more flavor.
Source: littlesproutslearning.co
The Mexican spice medley hiding in this soup offers a warm, robust kick that ties beautifully with the brisket.
It takes less than thirty minutes to pull together, so it's perfect for weeknights.
It serves eight people, so whip up a full batch for the family and guests, or save the leftovers.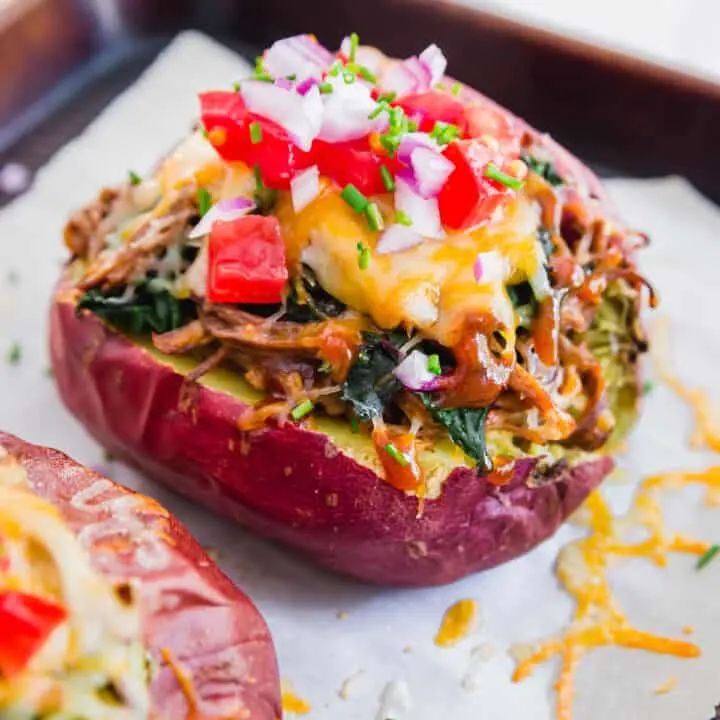 Source: runningtothekitchen.com
These brisket baked potatoes are the best of both worlds. The mellow flavor of the baked potato offers a delicious, starchy base for the brisket mixture to shine.
While the recipe uses spinach, onion, and tomato, you can use whatever you'd like. Try out a BBQ-inspired potato with caramelized onions and liquid smoke.
Source: missinthekitchen.com
Your standard taco fixings will go beautifully with a leftover brisket. But you can always up the ante by refrying the brisket with a bit of cumin, cilantro, and chili powder for extra flavor.
Brighten the spread with some cilantro and charred corn to top the tacos.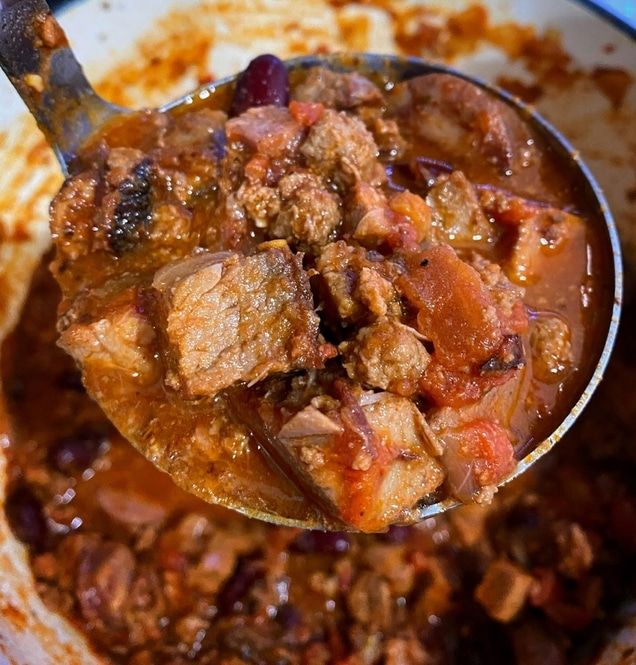 Source: learningtosmoke.com
When it comes to using brisket for a smoked chilli, it's always best to use the fatty parts.
This is a one-pot wonder you can set and forget on the stove. If you've got some extra root vegetables lying around that need using, you can dice them up and bulk the chilli with them easily!
Source: everythingairfryer.com
If you haven't heard of air fryer tacos, I don't blame you, I hadn't either. These delicious tacos are the perfect college dinner option.
Air frying the brisket gives it a wonderful crispy texture. The texture contrasts with the mellow sour cream and avocado (plus the shell) will delight your tastebuds at every turn.
Source: hildaskitchenblog.com
You'll be stuffing poblano peppers with your delicious leftover brisket. Then, you coat them in batter, fry them to golden perfection, and serve.
Pair these wonderfully crunchy peppers with salsa rojas; a tangy, sweet, rich sauce that brings out the brisket's taste.
Source: angrybbq.com
Tender, flaked brisket meat is combined with soft tortilla and a few spices.
I like to serve tacos with both hard shell and tortilla options. That way, everyone attending can assemble a meal that best suits their tastes. Add some guacamole, salsa, and sour cream for a party.
Source: missinthekitchen.com
This quick and easy weeknight college dinner blends your already-delicious brisket with tried and true Italian flavors. I'm talking peppers, pasta, and herbs.
This colorful array of vegetables will adorn a plate of pasta and brisket. Invest in a high-quality parmesan cheese to round it off with a salty tang.
Source: mooshujenne.com
Aside from the incredible flavor of these carnitas, this meal is pulled together in five minutes.
Brighten your spread with lime and cilantro to tone down spice.
Take this one step further by reheating the brisket in a pan with some broth, cumin, and paprika. These spices will soak into the tender meat.
Source: kitchenlaughter.com
Queso – already the ultimate dip – has just gotten a makeover!
The combination of smoky brisket with creamy jack cheese and spicy jalapeno creates a flavor sensation like no other.
Serve with nachos, over fries, or even with a vegetable spread.
Source: kitchenlaughter.com
When making twice-baked potatoes, always make sure to spring for some big gorgeous russets. The skin roasts so crispy while the insides go nice and soft.
Set and forget the potatoes to bake in the oven. Once done, all you have to do is assemble your ingredients and serve this cheesy, meaty perfection!
Source: missinthekitchen.com
When shredded, brisket is the ideal addition to fried rice thanks to its flaky texture. It blends beautifully with the fluffy rice and crunch vegetables to create a medley of luscious flavor.
Sprinkle a bunch of cilantro on the finished result – or even sambal for an extra kick.
Source: daisiesandpie.co.uk
There's a lot to be said for celebrating brisket exactly as it is.
Whip up some mashed potatoes, some gravy, and even some Yorkshire pudding if you're feeling frisky. This will bring your brisket back to life for a quick version of the Sunday roast.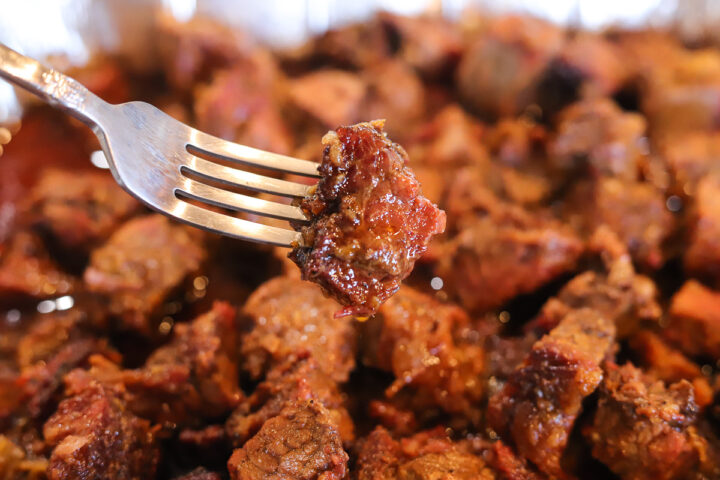 Source: hildaskitchenblog.com
Spicy, sweet, and savory; you just can't put these down.
This chutney comes together nice and quick, requiring only a few ingredients. The best part is, you can easily make it ahead of time and store it in the fridge, ready to use whenever you want it.
Source: kitchenlaughter.com
These brisket baked beans only need about 15 minutes to make them, start to finish.
Bursting with juicy, meaty, tomatoey flavor, these baked beans fit beautifully into any dish. Make them ahead of time and store, or make them fresh to serve up with your next big breakfast.
31 Leftover Brisket Recipes Anyone Can Make
Have some leftover brisket from barbecue? Make these Leftover Brisket Recipes and have enough food for breakfast, lunch, and even dinner.
Ingredients
1. Breakfast Skillet
2. Brisket Hash
3. BBQ Brisket Hash
4. BBQ White Queso Nachos
5. Grilled Cheese
6. Smoked Brisket Sandwich
7. Brisket Nachos
8. Stuffed Zucchini Boats
9. Beef Sandwich
10. Brisket Tacos
11. Pastrami
12. Side Salad
13. Taquitos
14. Quesadilla
15. Brisket Nachos
16. Chili
17. Mexican Brisket Soup
18. Brisket Baked Potatoes
19. Brisket Tacos
20. Smoked Chilli
21. Air Fryer Tacos
22. Chile Relleno
23. Tacos
24. Brisket Spaghetti
25. Spicy Beef Carnitas
26. Smoked Brisket & Beer Queso
27. Twice Baked Potatoes
28. Fried Rice
29. Brisket & Gravy Dinner
30. Spicy & Sweet Habanero Pineapple Burnt Ends
31. Guinness Brisket Baked Beans
Instructions
Scroll up to get a bunch of easy, yummy, and delicious recipes. Don't be afraid to get creative with the ingredients, you might discover a flavor you didn't know you liked.
Get your shopping list going and make sure you've got all the ingredients.
Get cooking and make your next Leftover Brisket Recipe!
Notes
Which one of these recipes was your favorite? Let me know in the comment section or on Pinterest!