If you're a fan of seafood, a bag of frozen shrimp is your best friend! Frozen shrimp recipes are ideal fodder for mid-week cooking, date night meals, and even party food.
Shrimp is wonderfully versatile, so you can use raw shrimp in many ways.
Create a fresh, summery dish that heroes the whole shrimp, or break it down into a wintery pasta dish for a cold night.
The possibilities are endless! Let's explore just twenty-one of the many ways to cook your convenient frozen shrimp to perfection in this list of easy frozen shrimp recipes. Here we go!
Is it OK to Cook Shrimp from Frozen?
Absolutely! Shrimp are almost impossible to undercook thanks to their size and short cooking time.
In fact, you're more likely to overcook the shrimp than undercook it in an effort to both thaw and cook it.
While it's best practice to thaw your shrimp first, when and where you can, you can absolutely cook fresh shrimp from frozen.
This means you can dump and go a bag of frozen large shrimp at a moment's notice to enjoy easy shrimp recipes.
What is the Best Way to Cook Frozen Shrimp?
There are so many brilliant ways to cook frozen shrimp. It's hard to pick the best. One way is to boil your frozen shrimp in a pot of salted water, thawing it gently and then cooking it to perfection.
This method is great for fresh, summery dishes like sushi or shrimp cocktail. Otherwise, pan-frying your shrimp is a great way to cook it to tender perfection without making it rubbery or tough.
Plus, you can get a ton of flavor into the shrimp as it cooks with the pan frying method.
If you'd like to thaw your frozen shrimp before cooking, it's super easy! Set up a bowl of cold water big enough to hold all your shrimp, then submerge your portion for about fifteen minutes.
The cold water is still much warmer than the freezer, so this 'bath' method will gently defrost the shrimp without getting a head start on the cooking process. That way, you can avoid overcooking it!
Now that you have the low-down on how to prepare your frozen shrimp for cooking, let's get into twenty-one delicious ways to use it!
Best Frozen Shrimp Recipes
Source: quichemygrits.com
When we're talking best ways to cook shrimp, we can't have a list that doesn't feature at least something from the South. The American South really knows what to do with their shrimp!
This delicious shrimp and grits recipe proves it. This is comfort on a plate, with incredible textures and warm, heartening flavors.
It's like a warm hug, and this easy recipe is so simple to make too for an easy dinner!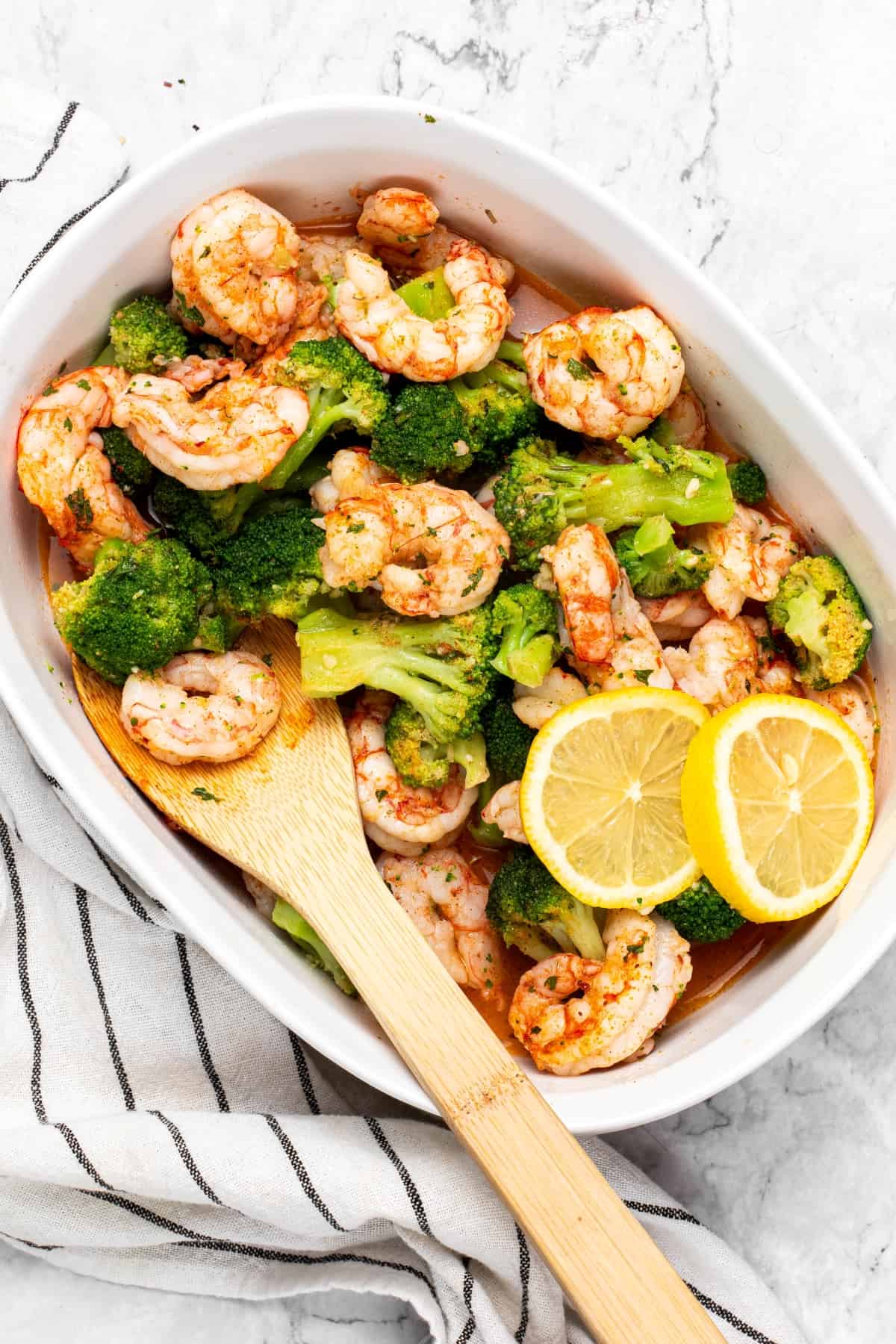 Source: drdavinahseats.com
When a busy weeknight is knocking on your door, don't let it overwhelm you! Reach for your bag of frozen shrimp and your trusty air fryer basket to make this delicious dish.
Not only is this shrimp and broccoli tasty, but it's also very healthy.
The cruciferous vegetables add delicious fiber, shrimp is great brain food, and it's a little low-carb dinner the whole family can enjoy. Top it with some fresh lemon juice for a little zest.
This freezer meal is one of the best cheap healthy meals to stay under budget!
Source: healthyrecipes101.com
If you need a quick and easy shrimp appetizer with a short cook time for a party, I've got your back!
This incredible shrimp toast recipe will have your guests banging down your door with the smell alone.
Packed with crunchy textures and a rich, salty flavor profile, this toast is to die for. Best of all, you can whip up enough to feed a crowd in no time.
Thank you, pre-cooked shrimp paste and crusty bread!
Source: chefspencil.com
Speeding clock got you down? Don't let the hours of the day get away from you. This super easy tomato and shrimp pasta is healthy, tasty, and super refreshing. Best of all, it's quick!
This is the ideal dish to whip out on a warm day when your family is hungry, and you have barely any time to spend in the kitchen.
This shrimp cooks with a bit of olive oil, black pepper, and salt. This quick dinner pairs perfectly with a crispy glass of white wine.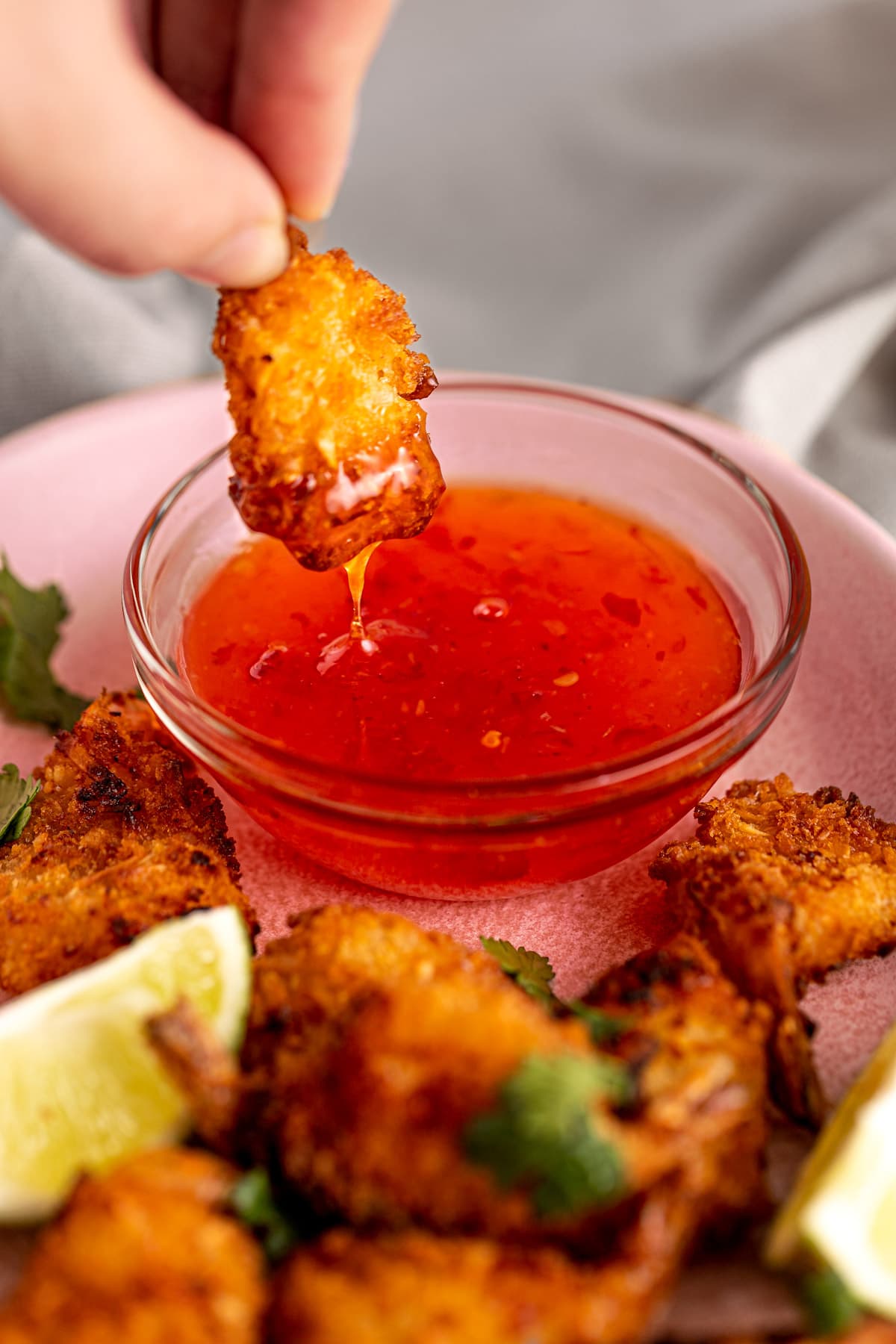 Source: thelittlestcrumb.com
Who doesn't love coconut shrimp? This crunchy, party-friendly dish takes only ten minutes from the freezer to the table. Best of all, it uses an air fryer, so it's lower in fat than usual coconut shrimp!
Imagine the crunch of the coconut coating giving way to tender, juicy, perfectly cooked shrimp. That's what you get with this speedy cook!
Source: kitchenontheavenue.com
I love a good stir fry. Whichever day of the week it might be, or no matter who you're cooking for, you can't go wrong with a tasty stir fry. And the secret to a good stir fry? The sauce!
This recipe uses an insanely tasty honey garlic shrimp sauce to add a bold burst of flavor to every bite. Paired with some stir-fried veg, this is an ideal weeknight recipe.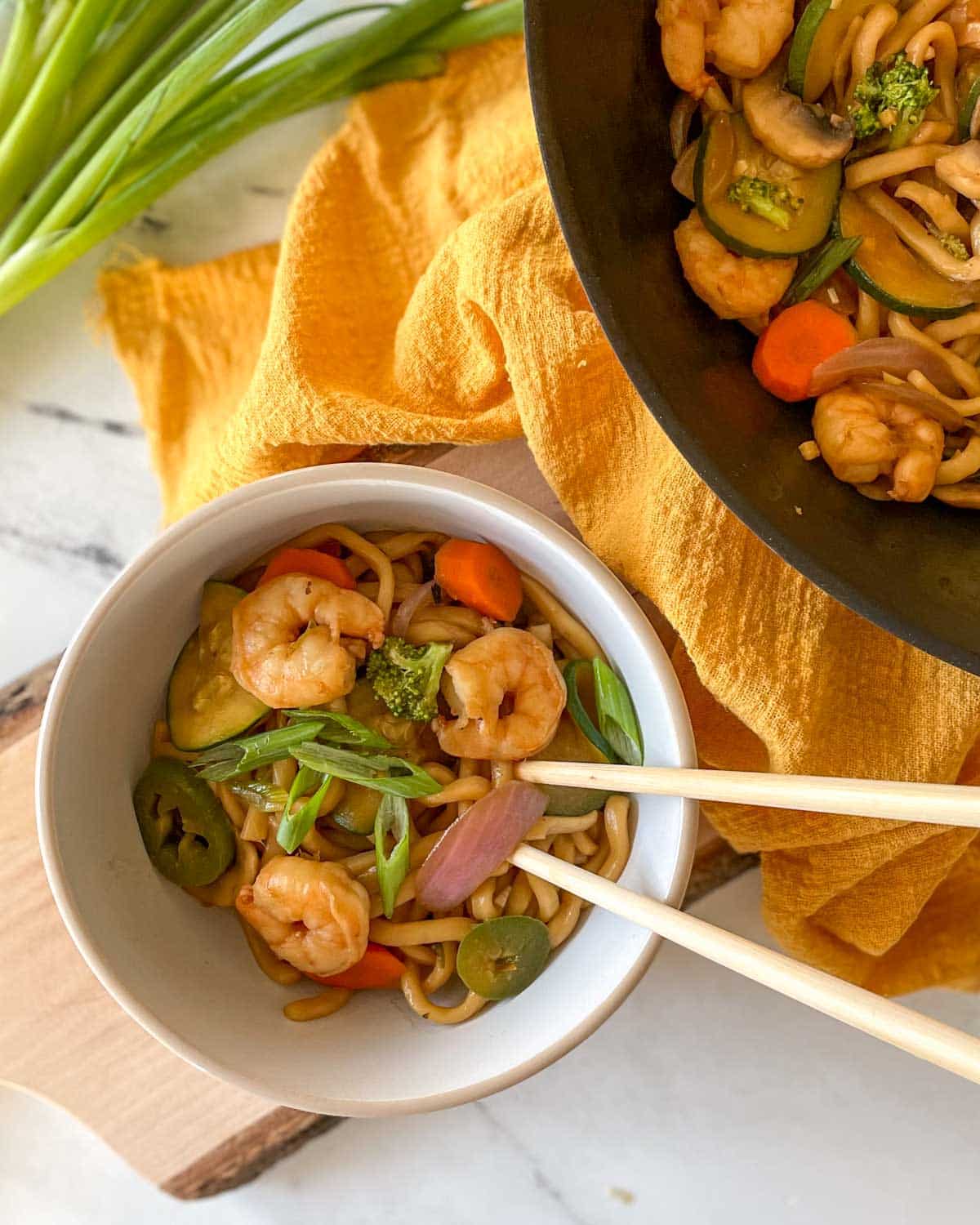 Source: twocloveskitchen.com
'Yaki' means fried in Japanese, and 'udon' describes a type of thick, chewy noodle.
Combined, these two words promise the kind of flavor you'd usually only find at your favorite Japanese restaurant.
Enjoy all the goodness of takeout at home with this amazing tender shrimp recipe! It takes barely any time to make and uses simple pantry ingredients like soy sauce for an easy shrimp dinner.
Source: mapleandmango.com
When you need a great recipe, there's nothing better than pan-fried shrimp for busy weeknights.
These little morsels with red pepper flakes cook in mere minutes, and they're delicious with almost anything!
Serve this garlic shrimp recipe as an appetizer, enjoy it as part of a salad, or drop it onto a plate with some sauteed vegetables for a quick weeknight meal.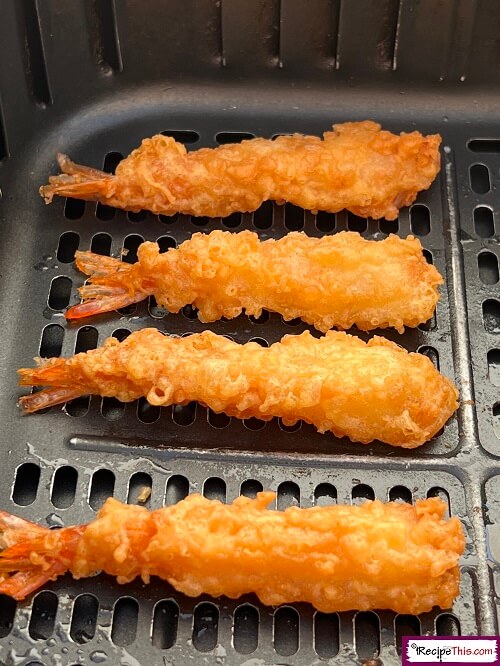 Source: recipethis.com
Tempura shrimp is a classic Japanese shrimp preparation.
It's like crumbed shrimp, but instead of the crumb, you'll be using a thin batter to create an ultra-crunchy coating on your shrimp dinners.
By cooking these succulent shrimp in the air fryer, you ensure your tempura cooks to a perfect golden brown while the air fryer shrimp stays tender and juicy.
Source: thedeliciousspoon.com
The recipe says ten minutes, and it delivers on its promise! This delicious summer-friendly lemon, garlic, and butter shrimp comes together in just a single pan in no time at all.
Save yourself both time and effort with quick preparation and even quicker clean-up!
Source: simplystacie.net
You've heard of potato salad, but have you ever heard of shrimp salad? This is the high-protein, low-carb solution to a summer barbecue-style salad. It's slightly sweet, very tender, and so tasty.
Frozen shrimp are the perfect ingredient here, as all you need to do is boil or fry the shrimp to prepare them for the salad. The rest can be done on the day!
This fresh salad would make a great light dinner idea to beat the summer heat!
Source: pipingpotcurry.com
Masala curry is a spice-laden, punchy, bold Indian recipe that promises out-of-this-world flavor! Pair that with tender, juicy shrimp, and you've got a winning combination.
While you might think this will take hours to prepare, since it's a curry, the truth is it only takes thirty minutes!
This cheap recipe will help you save money on groceries!
Source: artofnaturalliving.com
Who knew that burning your shrimp could be a good thing? This shrimp isn't technically burnt. It's the cajun spices coating the outside that go black with the heat.
Drop a slice of lemon on the plate, and you've got the perfect summery meal ready to go! These shrimp would make great shrimp tacos for a quick meal.
Source: simplyscrumptiouseats.com
If you love the idea of pairing cajun flavors and shrimp, why not take it to a whole new level with this cajun shrimp pasta? This creamy dish has an abundance of different flavors to keep you interested.
The secret is to mix vegetables into the sauce, making the sauce lighter and the dish healthier.
Source: lovefromtheoven.com
Combine crunch, tang, spice, and creaminess with this unbeatable Bang Bang shrimp! This is the kind of recipe to whip out when you're craving takeout but want to stay on the straight and narrow.
It's also easy to whip up a crowd-sized portion, so it's ideal for parties, game days, and family gatherings!
If you are looking for fun dinner ideas, this is a great option!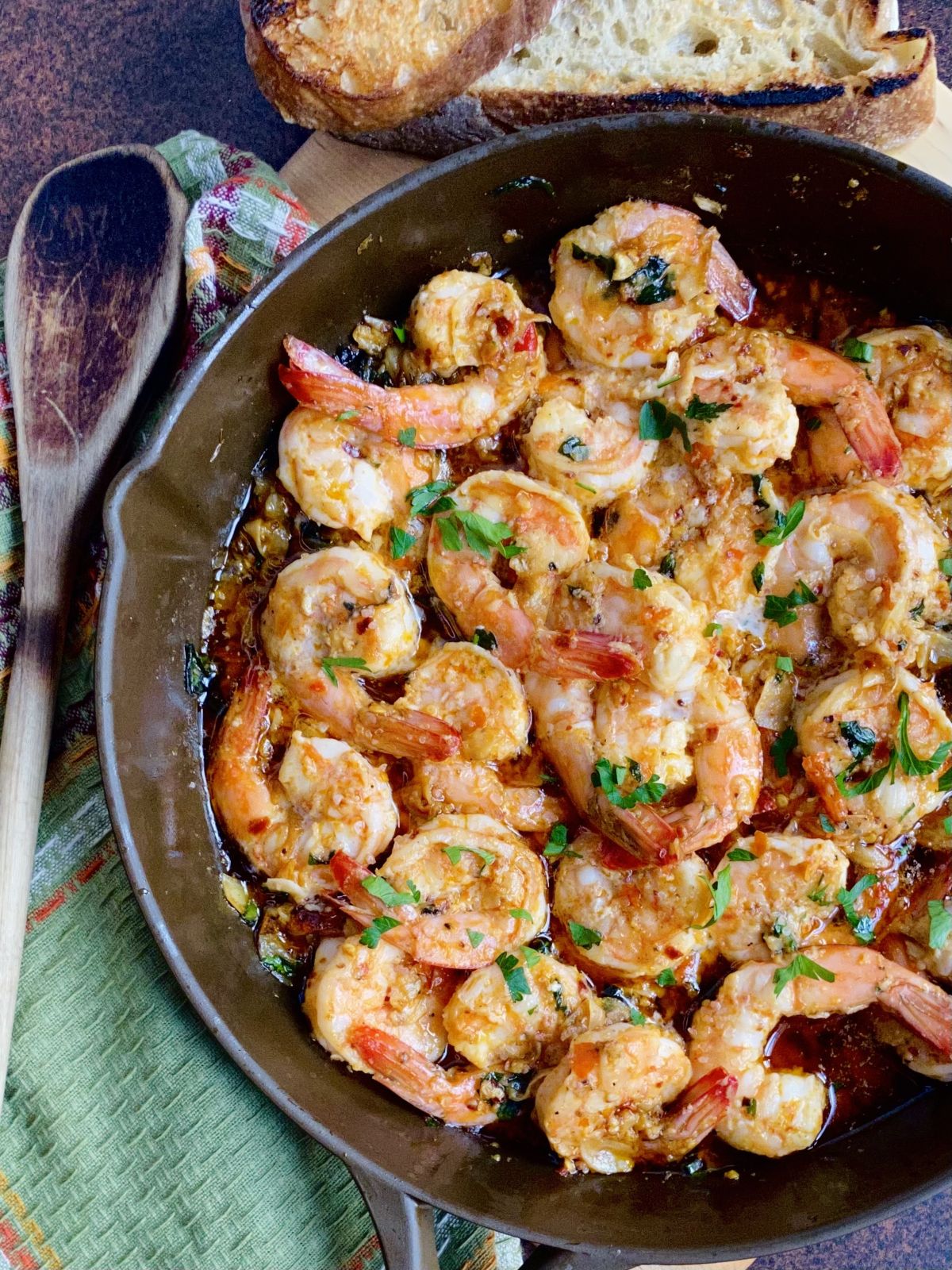 Source: mangiawithmichele.com
Spice and garlic are an iconic combination, and even more so on shrimp. The delicate sweetness of the shrimp against the big, bold flavors of the marinade does incredible things!
These are so easy to prepare from frozen, so you can use them however you like. Parties, mid-week dinners, or friendly lunches: the possibilities are endless!
Source: bayevskitchen.com
I know that I miss the taste of soup in the warmer months, but sometimes a hearty soup on a hot day is just too much. Well, now you can have soup without the heavy winter vibe!
This delicious shrimp and corn soup is delicately sweet, creamy, and full of nutritious ingredients. Best of all, it's easy to prepare.
Source: thriftandspice.com
Who doesn't love a shrimp cocktail? Put a spicy, bold twist on your favorite party appetizer with this delicious recipe. This is a great way to kick off a Saturday dinner party, but it would fit in on game day, too.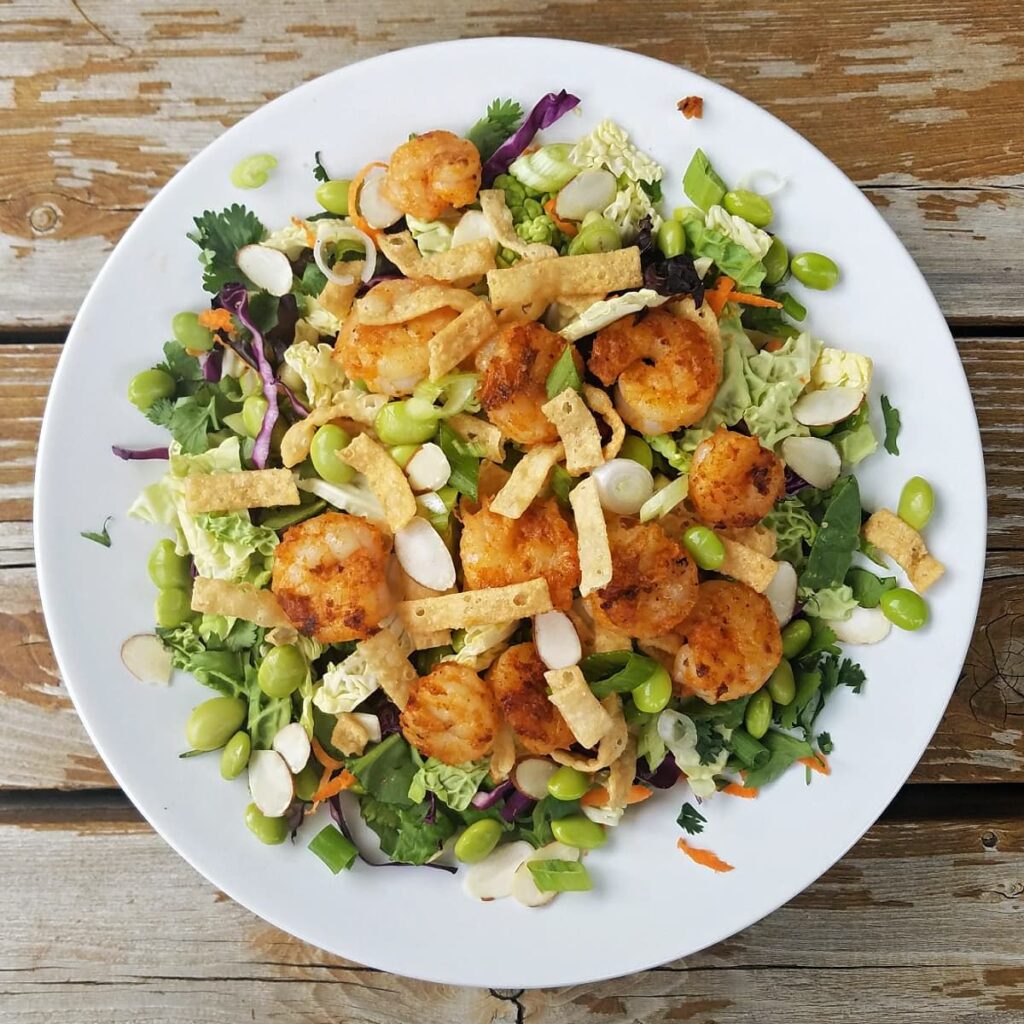 Source: thegoodheartedwoman.com
This recipe takes inspiration from Thailand, incorporating some iconic and fragrant Thai ingredients to transform this salad! The shrimp is the hero, but it's a close thing with all these great flavors.
Source: onecarefreecook.com
Cook your shrimp scampi to perfection with the help of an Instant Pot! This alcohol-free recipe is great for anyone with alcohol sensitivities.
Whip this up for your next dinner party, or use it for a mid-week pick-me-up. It's so easy to make. You'll feel like you're cheating!
Find more cheap recipes for families.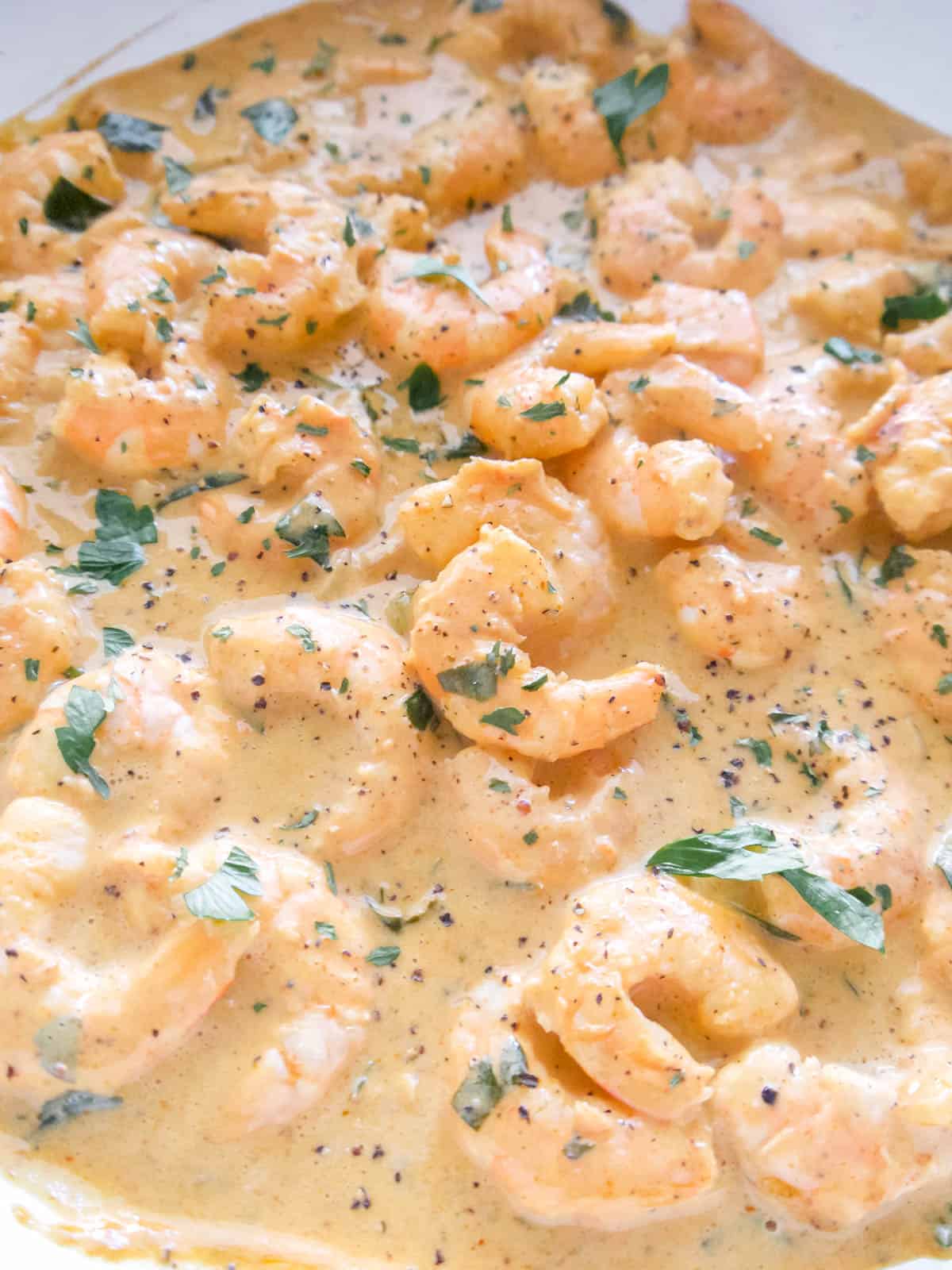 Source: perchancetocook.com
Finally, we have a Paleo-friendly frozen shrimp recipe that's packed with warm, vibrant flavors. Humming with an undercurrent of garlic, this tender and juicy shrimp is great with any side.
Check out these other useful, healthy freezer meals for a simple dinner!
21 Best Frozen Shrimp Recipes
Bring the taste of the sea to your table with these frozen shrimp recipes that are as easy to prepare as they are delicious.
Ingredients
1. Southern Shrimp and Grits
2. Air Fryer Frozen Shrimp and Broccoli
3. Shrimp Toast
4. Easy Tomato Shrimp Pasta
5. Air Fryer Frozen Coconut Shrimp
6. Honey Garlic Shrimps Stir Fry
7. Shrimp Yaki Udon
8. Pan Seared Shrimp with Garlic and Ginger
9. Air Fryer Frozen Tempura Shrimp
10. 10-Minute Lemon Garlic Butter Shrimp
11. Shrimp Salad
12. Shrimp Masala Curry
13. Blackened Shrimp
14. Cajun Shrimp Pasta
15. Bang Bang Shrimp
16. Spicy Garlic Shrimp
17. Shrimp and Corn Soup
18. Mexican Shrimp Cocktail
19. Spicy Thai Shrimp Salad
20. Instant Pot Shrimp Scampi Without Wine
21. Paleo Paprika Garlic Shrimp
Instructions
Scroll up to get a bunch of easy, yummy, and delicious shrimp recipes. Don't be afraid to get creative with the ingredients, you might discover a flavor you didn't know you liked.
Get your shopping list going and make sure you've got all the ingredients.
Get cooking and make your next Frozen Shrimp Recipe!
Notes
Which one of these recipes was your favorite? Let me know in the comment section or on Pinterest!