In need of easy Italian appetizers? These delicious appetizer recipes will take your dinner to a whole new level and be a crowd-pleaser.
On date nights, family celebrations, graduations, and anniversaries, Italian food is the go-to cuisine for many people on their special occasions.
This well-loved regional cuisine celebrates fresh ingredients, age-old techniques, and a love for living in the moment. Italian food is a treat whether you're going out or eating in.
Of course, no special meal is complete without an appetizer. To bulk up your repertoire, we're going to be touring through thirty-one Italian appetizers perfect for any occasion.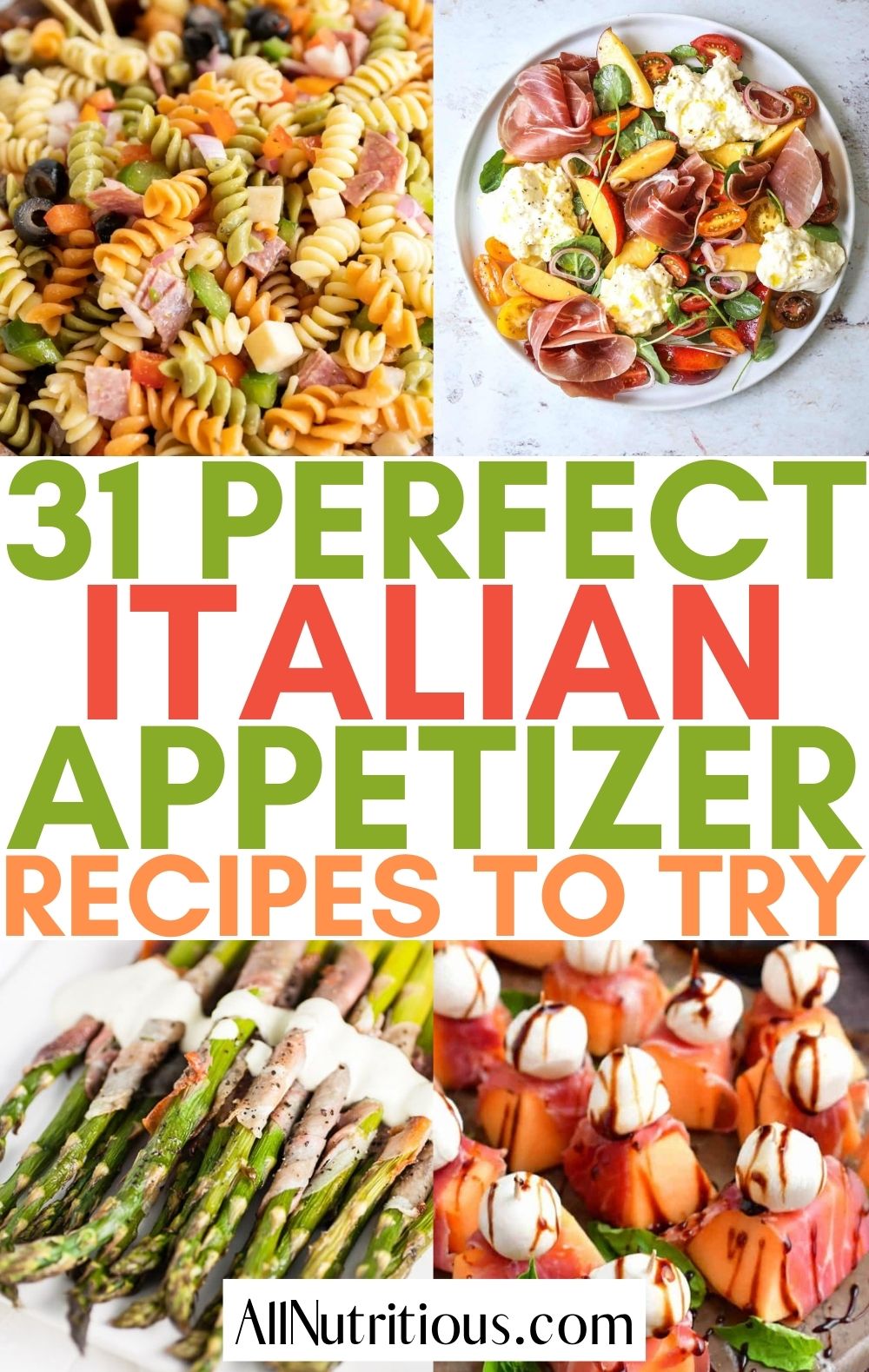 What Are Some Italian Appetizers?
The best place to start with Italian food is, as I mentioned before, with fresh ingredients. Whether dining in Tuscany or Venice, every regional Italian cuisine appreciates the ingredients first.
You can't go wrong if you opt for simple appetizers like bruschetta, crostini, focaccia, and Caprese salad. Each one highlights the core ingredients, doing just enough to make them stand out.
So, let's dive into the possibilities!
Italian Bread Appetizers
First on the docket is an adventure into Italy's very best bread-based appetizers. Bread is a popular element in Italian households.
Since ancient times, it's been seen as a symbol of life. Families have put centuries into developing the best bread recipes, and today we might find a couple to measure up.
Source: marleysmenu.com
Panzanella is a Tuscan dish created to ensure stale bread doesn't go to waste, and the result is stunning. With this one-pan recipe, you can serve up an authentic Italian salad in just thirty minutes!
The idea is to contrast mostly fresh ingredients with a loaf of stale bread that's been given new life. Tomatoes and basil are your best bet, but you can also use a little fresh mozzarella.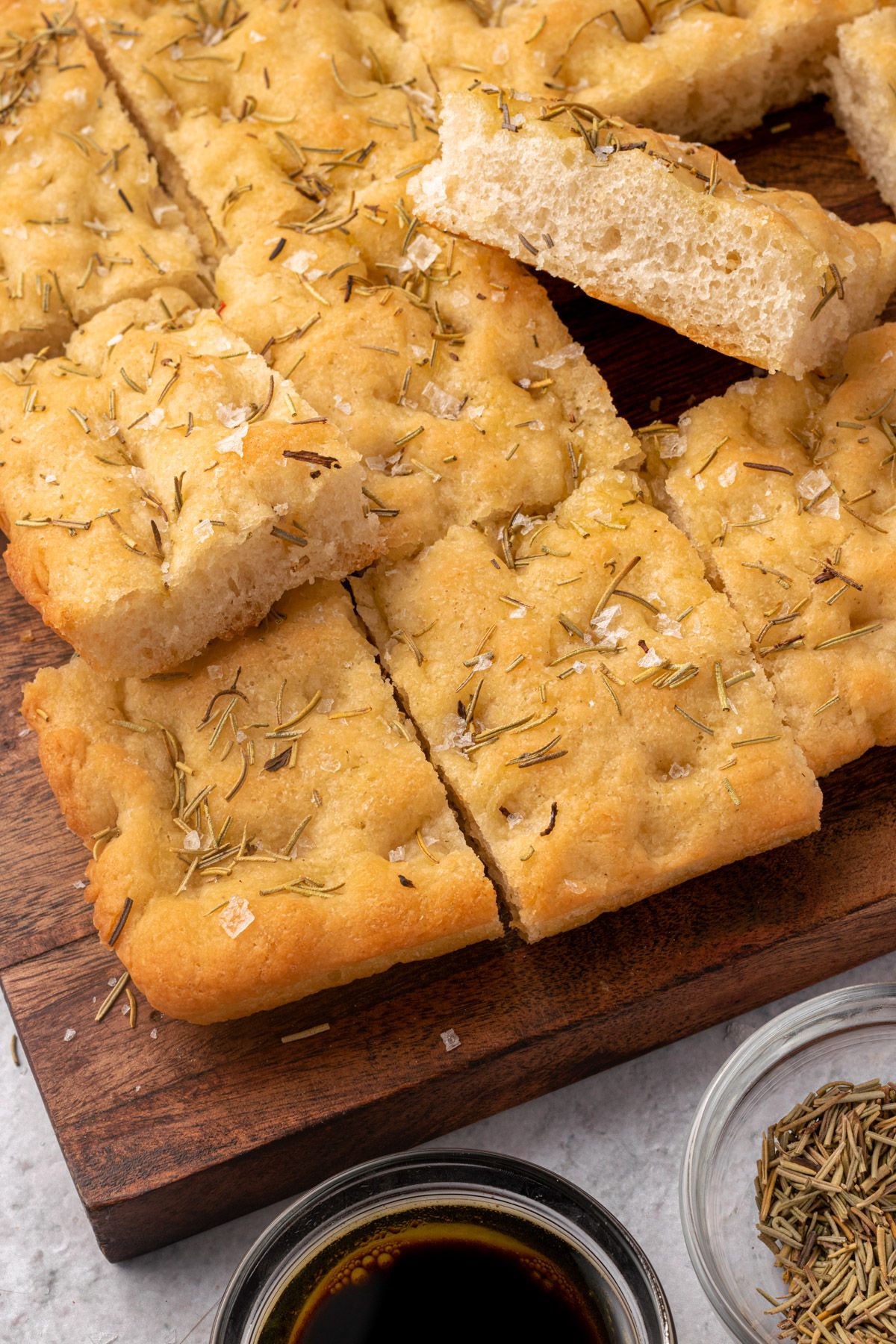 Source: livglutenfree.ca
Here's a quick and easy way to deliver delicious gluten-free bread to the table. That's right; it's gluten-free! Focaccia recipes are delightfully simple, and the results leave nothing to be desired.
Soak up your main meal's sauce with spongy, herbaceous focaccia slices. The crumb on this bread makes it perfect for absorbing the stray sauce, and the leftovers make for a great breakfast addition.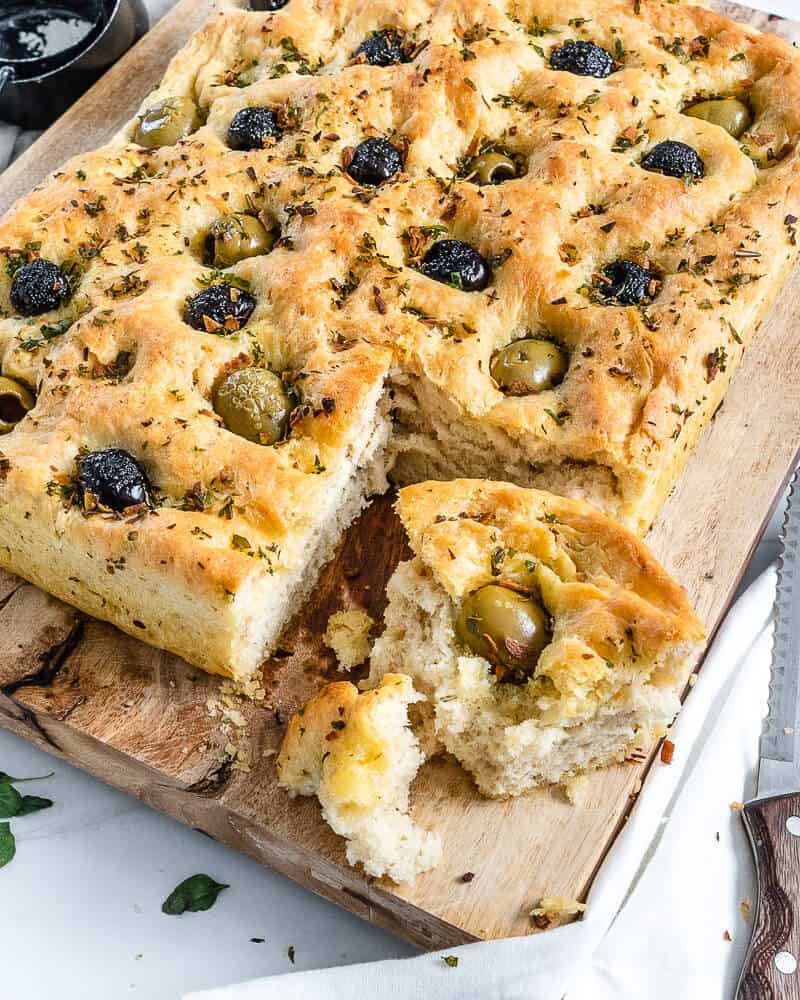 Source: plantbasedonabudget.com
Don't worry; there are vegan recipes for focaccia as well! This simple take on the well-loved Italian bread heroes olives as a topping. Each bite has a delicious, salty gem embedded in the middle.
If you've got some picky eaters, don't worry, you can leave the bread plain or use a different topping.
Making this bread with the family is a great way to satisfy everyone and spend time together. This is also a perfect side dish to any main dish and soon can become your Italian favorite.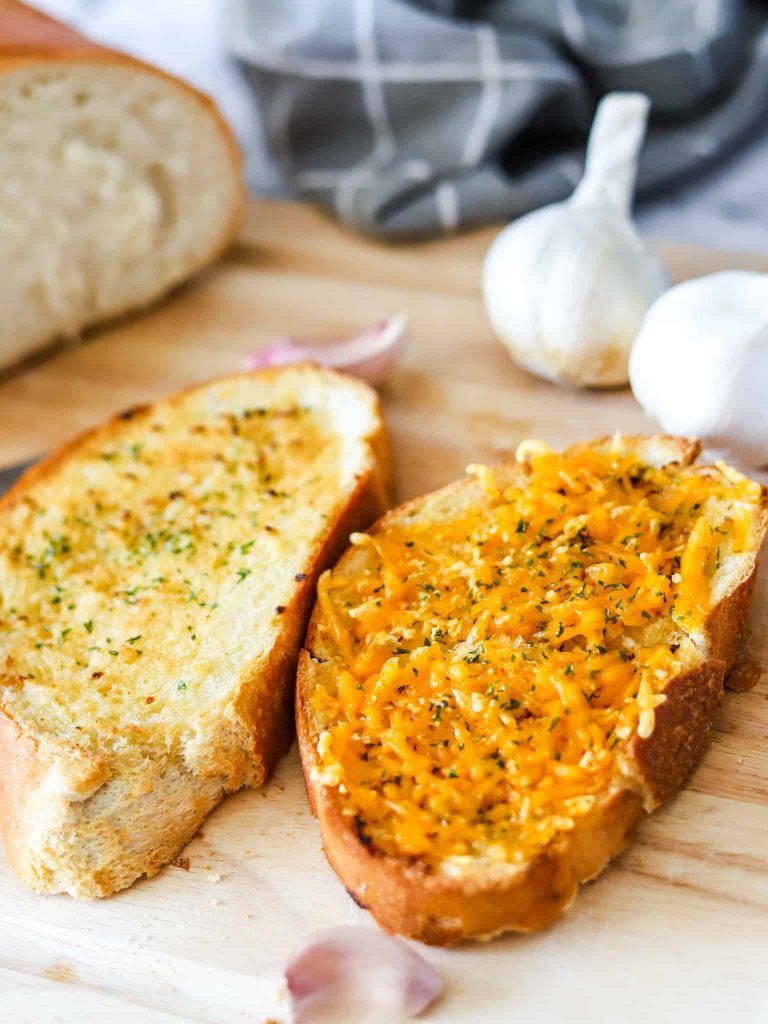 Source: rescuedogkitchen.com
Here's another way to use up any leftover bread at the end of the week. Bring new life to an old loaf with this delicious air fryer hack that produces restaurant-quality garlic bread.
It's so simple to make! Get your slices of garlic bread prepared, then place them in the air-fryer five minutes before you're ready to serve your main meal. Whip them out and serve piping hot.
This crusty bread goes amazing with cream cheese or mozzarella cheese. A perfect way to enjoy your appetizer.
This could also be a great side dish for your chicken!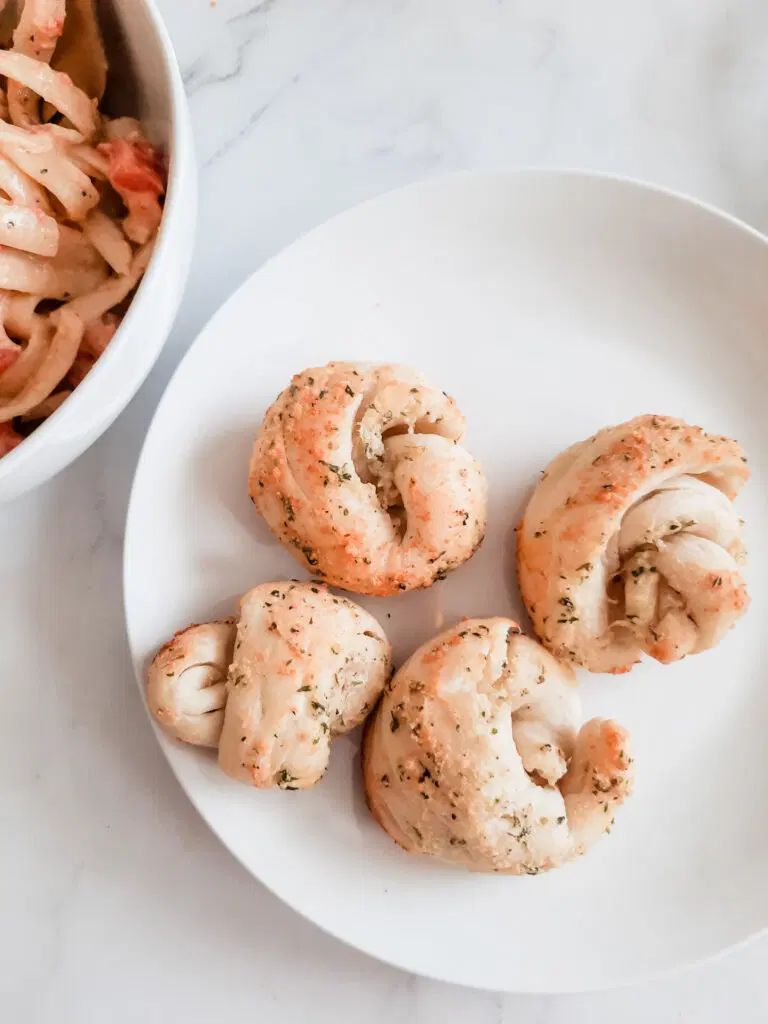 Source: practicallykidding.com
If you want something a little more unique, these air fryer garlic knots are a great way to test your baking skills. Get the kids in there to knead the dough or knock this out solo.
The great thing about garlic knots is that they're super versatile. So, you can double your batch and use them in lunches or even as an appetizer for the following night's dinner!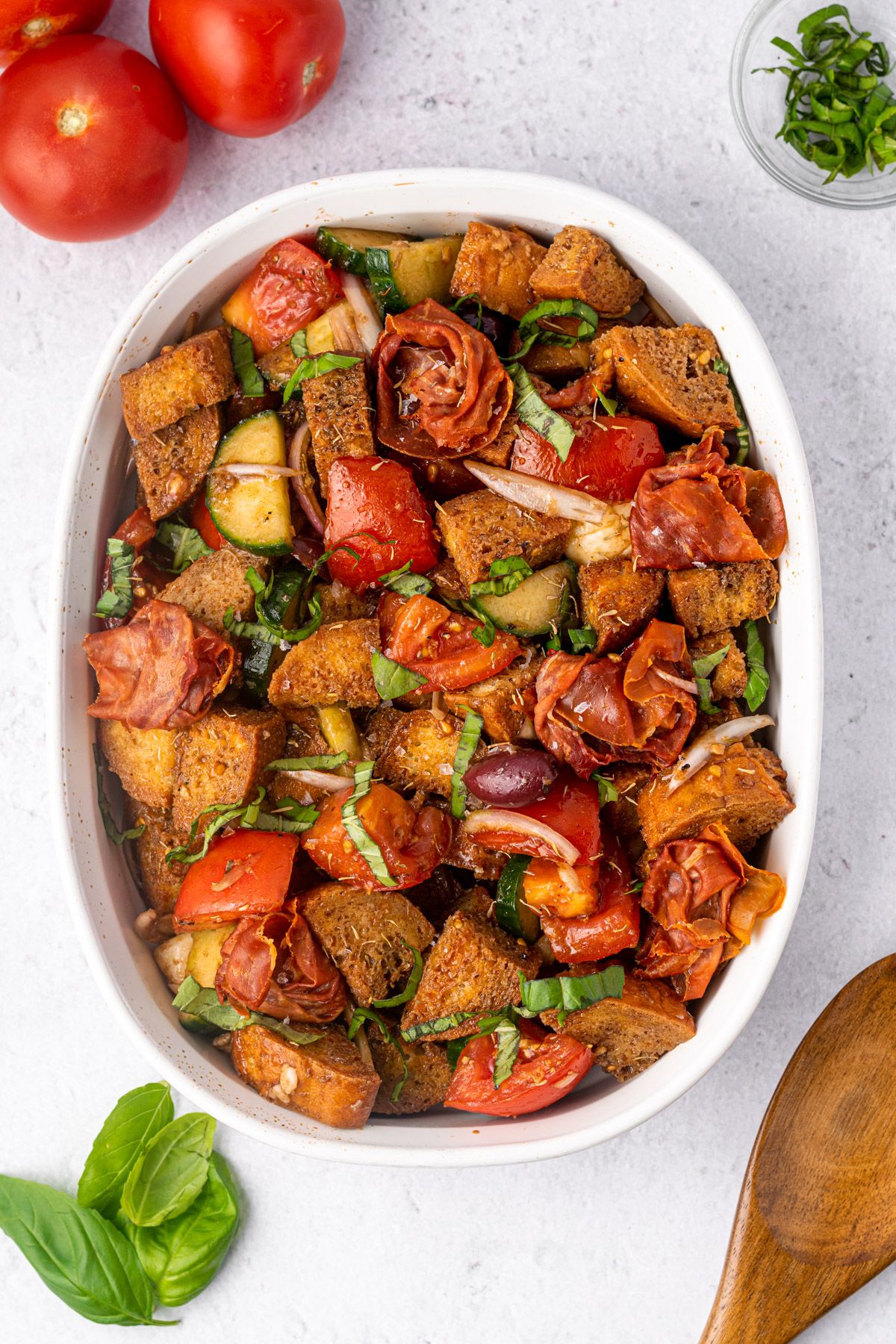 Source: livglutenfree.ca
This take on Panzanella uses chunky ingredients and large pieces of bread to create a visual delight. It's bright, beautiful, and a great way to use leftover bread at the end of the week.
Stale bread is soaked in a delicious vinaigrette and then sprinkled throughout an assortment of fresh vegetables and herbs. Serve this up for your next summer meal and watch the guests tear through it.
Italian Sausage Appetizers
Italian sausage is a seasoned pork sausage that typically contains herbs like fennel. You can have it sweet, or you can have it spicy, but there's one thing that always holds true: it's always delicious.
These make for perfect finger foods the next time you're celebrating a party. Find the most popular Italian appetizer you'll actually enjoy.
Source: noshingwiththenolands.com
The first recipe in this category dismantles the traditional Italian sausage. Instead of the entire link, you'll be using the seasoned meat inside to create a deliciously buttery pinwheel pastry.
Pinwheels are a great dish to serve at your next dinner party. They're visually striking and an undeniable crowd-pleaser with a luscious, almost decadent taste.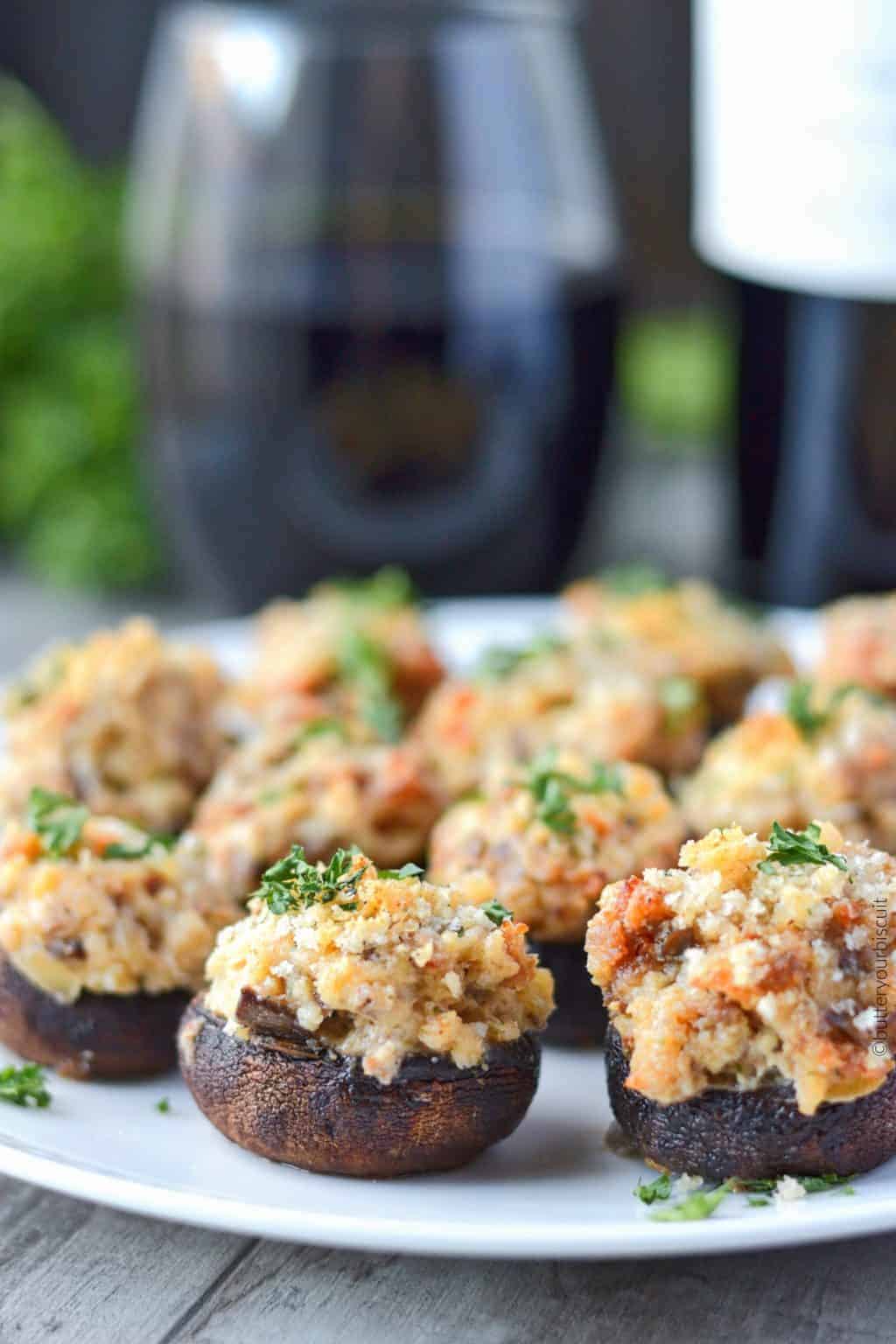 Source: butteryourbiscuit.com
Next up, we have a personal favorite: Italian sausage stuffed mushrooms. These bite-sized treats are meaty and earthy but not too filling. The crunchy topping is so addictive; that you won't be able to stop!
I'd highly recommend this appetizer if you have a large crowd to feed. They're delicate enough to be finger food but not fiddly to assemble in the kitchen so that you can churn out large batches quickly.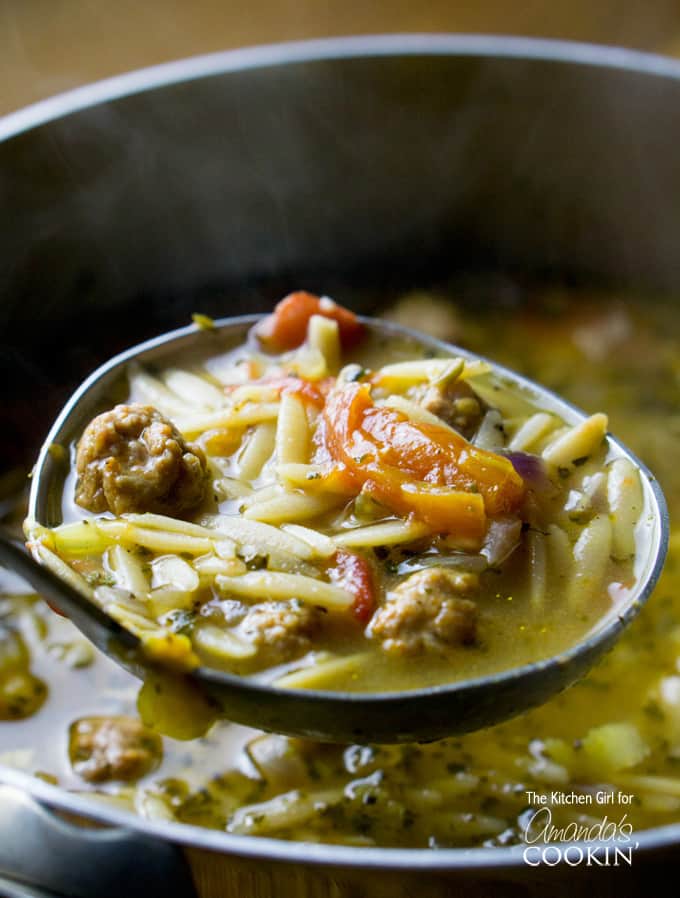 Source: amandascookin.com
Our final adventure in the Italian sausage category is a delicious take on orzo soup. Orzo is a grain-like pasta that goes beautifully in stews or soups, and the herbaceous sausage is its ideal companion.
Enjoy sipping away at this light and delicious soup to wake up your stomach for the main meal. Featuring fresh tomatoes, a rich broth, and plump orzo, this is a soup you don't want to miss.
Cold Italian Appetizers
When the sun is blazing, and the sky is blue, the last thing you want to eat is a hot soup or steaming pasta. That's where these light and fresh Italian appetizers come in.
Check out these cold Italian appetizers to use for your next summer lunch.
Source: willcookforsmiles.com
We're kicking things off with a classic. Bruschetta is a crusty piece of bread topped with a mixture of chopped fresh vegetables, usually dressed in a delicious vinaigrette.
Served cold, this simple appetizer is light, refreshing, and tasty. Not to mention, it's super cheap and easy to make using ingredients that are most likely in your pantry right now.
Source: spendwithpennies.com
Headed to a summer potluck and not sure what to bring? These antipasto skewers are a perfect choice! They embody everything good about Italian cuisine, featuring all the little things we love.
Tortellini, prosciutto, mozzarella, tomatoes, and olives form a delicious assortment of skewered treats. These pack up super easy, so they're also great for picnics or road trips!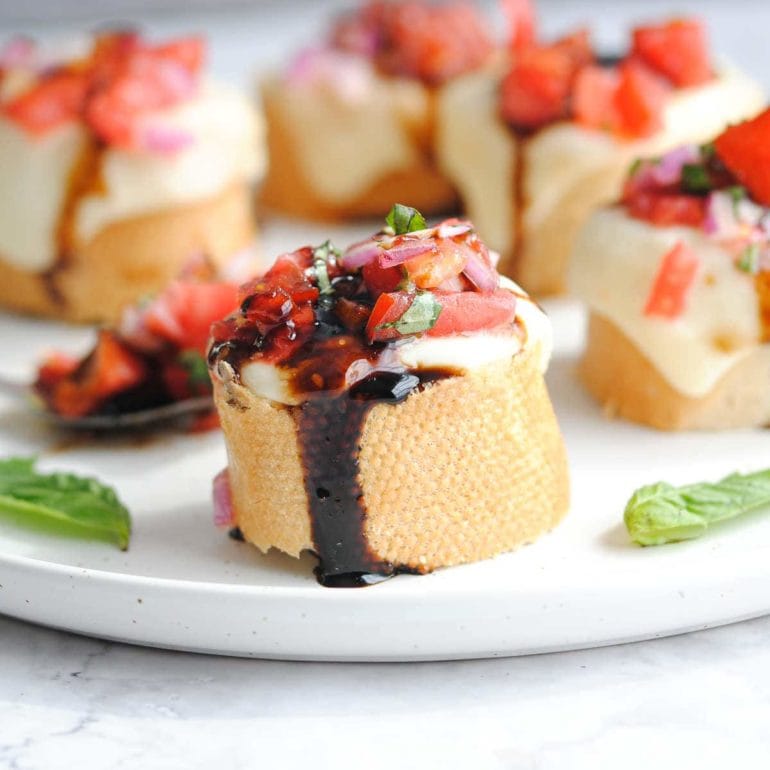 Source: marleysmenu.com
Caprese salad is a simple Italian salad that highlights three ingredients: mozzarella, fresh basil, and tomatoes. This bruschetta recipe takes it one step further, adding crunch and a delicious vinaigrette.
This is a beautiful appetizer to serve at a dinner party or a get-together with friends. Break out the wine, set down a platter of these bite-sized treats, and enjoy the sun together.
Source: spendwithpennies.com
If bruschetta or a salad isn't your cup of tea, these Caprese skewers are a great way to enjoy those same classic Italian flavors. These skewers look like little gems on the plate, and they're so simple!
All you need are the three core ingredients of a Caprese salad and some skewers. Slip the tomatoes, cheese, and basil onto the skewer, season, and you're good to go.
Source: carolynscooking.com
One of the primary food groups in Italian cuisine is seafood, and this take on an Italian seafood salad will leave you feeling refreshed beyond belief.
Staples like calamari, squid, and shrimp are dressed with citrus and herbs to create a light and herbaceous centerpiece for the table. Serve solo or with bread to kick off a great summer meal.
Source: cravingcalifornia.com
Burrata is a type of cheese made by whipping mozzarella with cream. So, it's super rich and fluffy, which is great for an appetizer. To freshen it up for summer, serve it as part of this yummy salad.
Prosciutto and nectarines combine with heirloom tomatoes and herbs to build a platter of beautiful flavors. Each bite tastes like a new dish. It's so pretty on the table and easy to pull together!
Source: knowyourproduce.com
Sometimes, the best approach is the simple one. These marinated mozzarella balls prove it! Utterly simple in their preparation and presentation, the flavor of these blows me away every time.
Source: cookiedoughandovenmitt.com
Here's a final variation of the classic Caprese salad. This time it's a light salsa that goes perfectly with a spread of crackers, cheese, and soft summery drinks.
If you've got a game day coming up, this salsa will be your secret weapon; trust me. This is also a great side dish for salmon.
Light Italian Appetizers
If you've got a big dinner planned for your main meal, it's crucial to pick a light appetizer. Luckily, we've got plenty of authentic Italian options to choose from. Let's investigate a few.
Source: willcookforsmiles.com
Prosciutto and melon are a classic combination of ingredients. The saltiness of the cured meat plays off the melon's sweetness to create the perfect cycle of flavor, so you'll always want another piece.
Cap that off with a little ball of mozzarella to ground those flavors a little bit, and you've got a winner.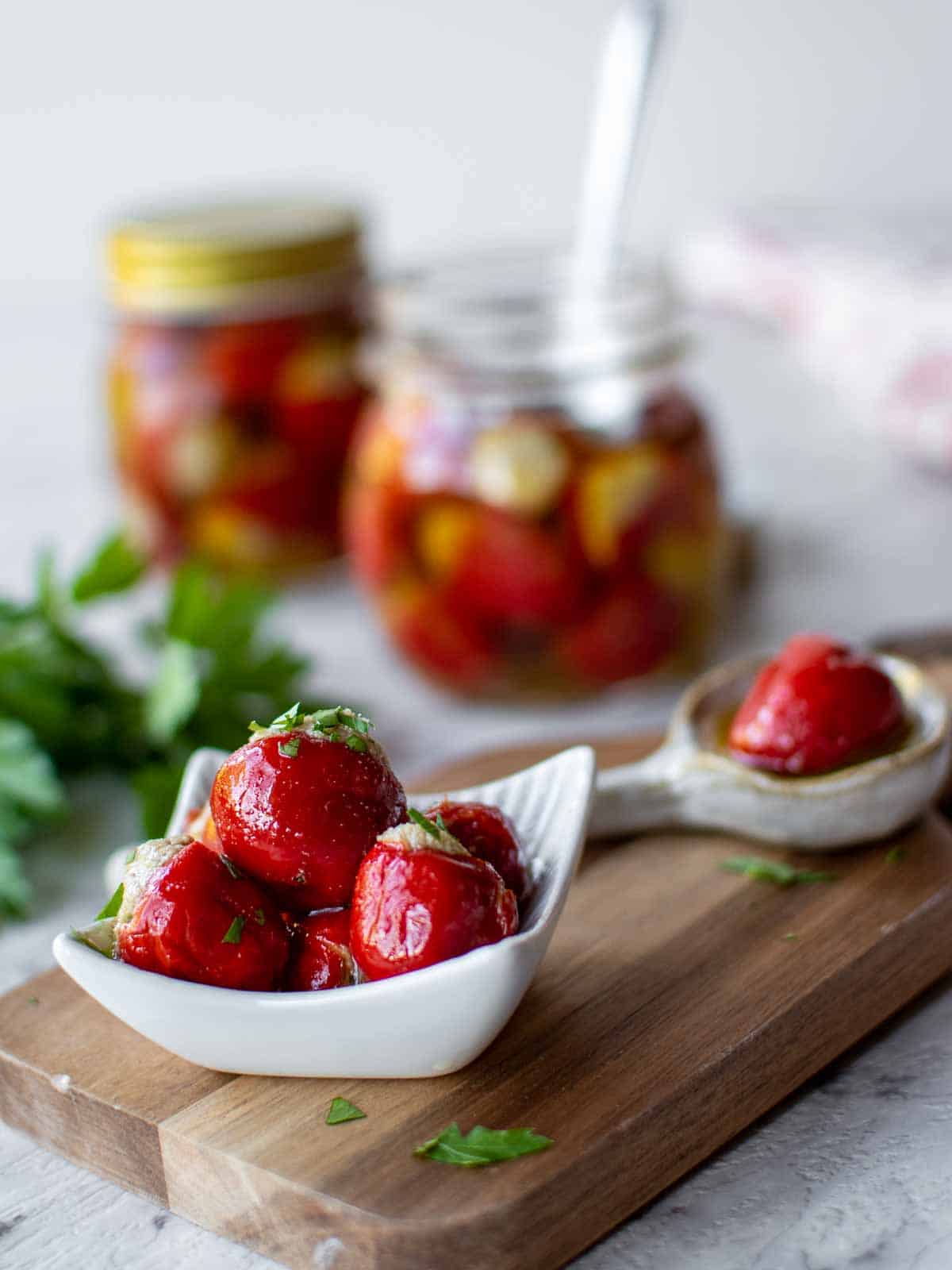 Source: marcellinaincucina.com
If you're looking for a dish that's impressive to the eye but simple to craft, this is the one for you. These stuffed cherry peppers literally burst with flavor as soon as you bite down.
You don't need a lot of ingredients to make these peppers. Simply blend them, stuff them, and store them in a jar of olive oil until you're ready to serve them. They're also great as a gift to take home!
Source: thedaringkitchen.com
An Italian grandmother approves this next dish, so you know it's good. Piccata typically describes a meat dish, but this take with roasted cauliflower makes a great appetizer.
Cauliflower is served in a shallow pan with brown butter, capers, and lemon. This is a dish your guests won't want to miss. It's quick and easy and a great introduction to any meal.
Source: alekasgettogether.com
This is another take on the prosciutto and melon combo, one that's perfect for taking to your next potluck! Whip up these skewers beforehand, pack them up, and take them wherever good food is needed.
Source: noshingwiththenolands.com
These roasted grape tomatoes are one of the simplest dishes on this list. All you need is an oven, some herbs, and a roasting pan to make them happen!
The result is a dish of roasted tomatoes with concentrated flavor. Serve with mozzarella and some focaccia for a full meal or on their own as an appetizer.
You can eat these instead of Italian tomato salad. While it's a very simple appetizer it has a ton of Italian influence that will take your dinner to a whole new level.
This could also be a great side dish for burgers.
Source: throughthefibrofog.com
Freshen up the classic Caprese salad by replacing the tomatoes with various stone fruits. These fruits are abundant in summer, making them perfect for a summer day appetizer.
Pick up your favorite stone fruits in season, such as peaches, nectarines, or plumbs, and simply substitute them for the tomatoes in a Caprese salad.
Serve with balsamic vinegar. The result is utterly divine.
Best Italian Appetizers
Finally, we come to the biggest question of them all: what are the best classic Italian appetizers? Each of these embodies a classic Italian dish.
Check out some tried-and-true Italian appetizer recipes guaranteed to get your mouth watering. These simple recipes will make your taste buds truly feel special and you can bring them to your next party knowing it's the best thing.
Source: theveganlarder.com
Also known as 'arancini,' these delicious little balls are a great way to use any leftover risotto! Rather than throwing them out, assemble them into this delightful appetizer for the next meal.
Take these along with you on a picnic, to a potluck, or even as your contribution to a friend's dinner party. The options are endless when deliciousness is this easy.
Source: carolynscooking.com
Crostini is a tried-and-true classic that embraces the play of textures. In this take, our crunchy crostini are topped with a citrusy ricotta cheese mixture of pine nuts and peppers.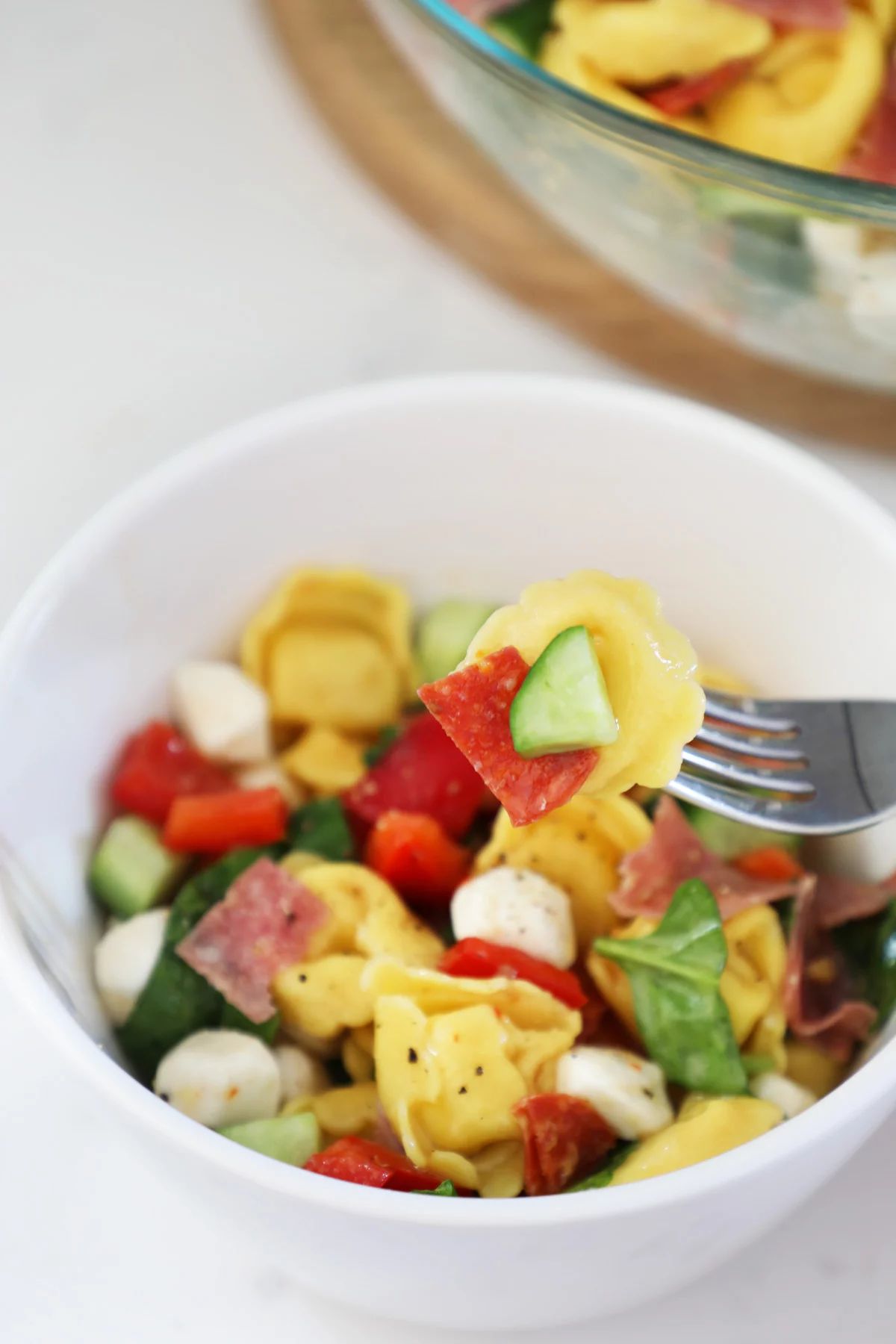 Source: weekendcraft.com
Antipasto is the Italian word for what is essentially an appetizer, so this salad is a very appropriate choice. Antipasto boards typically feature a lot of fresh vegetables and the occasional pasta variety.
So, blending those elements into a stunning pasta salad is the logical next step. This is a great way to make and store an antipasto salad ahead of time, allowing you to focus on the main course.
This could also be a great side dish for lamb.
Source: therusticfoodie.com
You know I love a one-pan-wonder, which means I love this next easy recipe. By wrapping light and crunchy asparagus in crispy prosciutto, you create a delicious contrast in both taste and texture.
Serve up these little spears in virtually no time at all! Experiment with adding different herbs and spices, or stick with the classic combination of olive oil, salt, and pepper.
This is the perfect canvas for experimentation.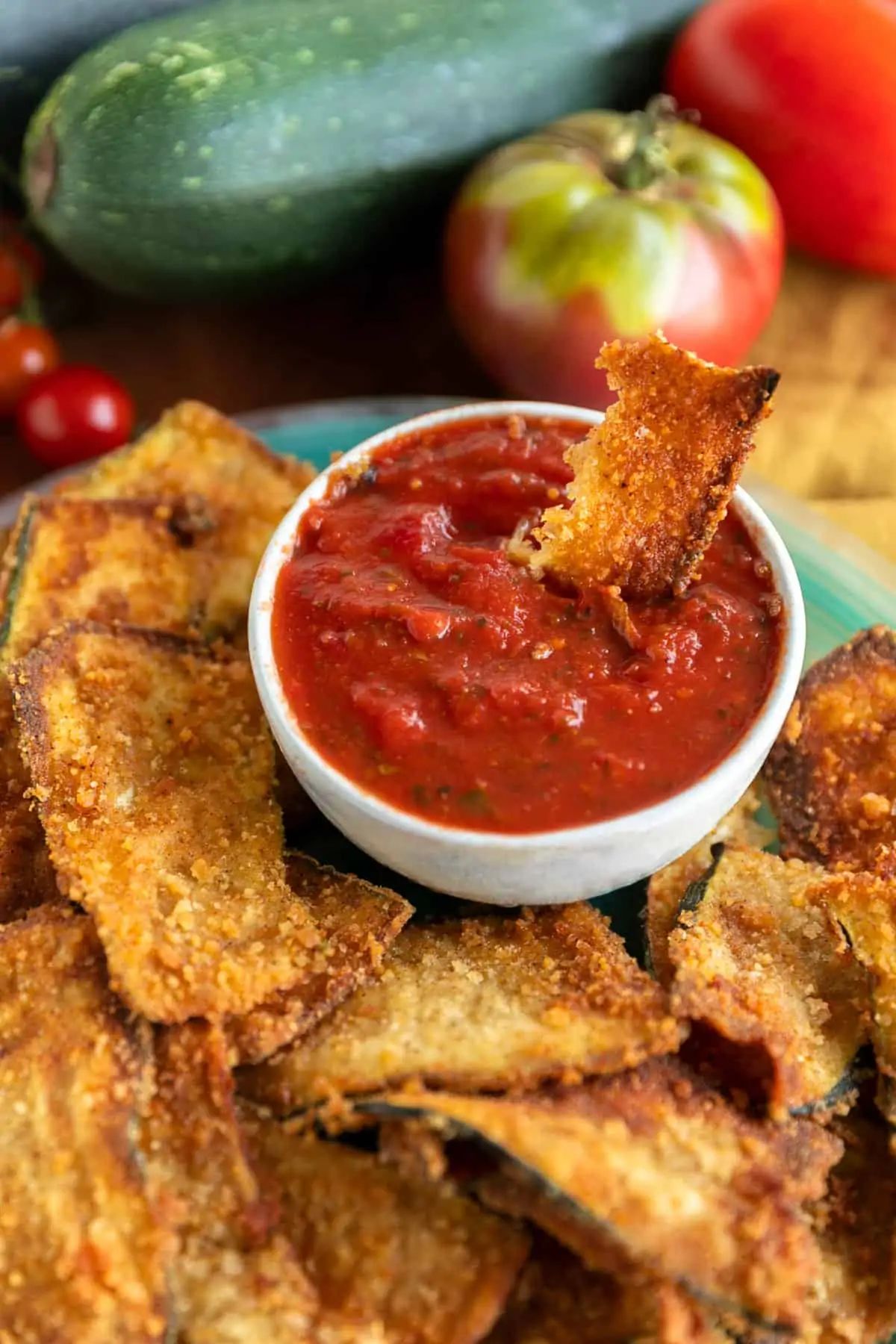 Source: bingeworthybites.com
I've encountered many people who shy away from frying zucchini because they're used to getting a soggy and unappetizing result. But the secret to a brilliant crispy fried zucchini is hiding in this recipe.
Serve with a delicious marinara dip and some black pepper; these zucchini chips are the ideal appetizer for a game day or picnic lunch.
You should also check these parmesan zucchini bites.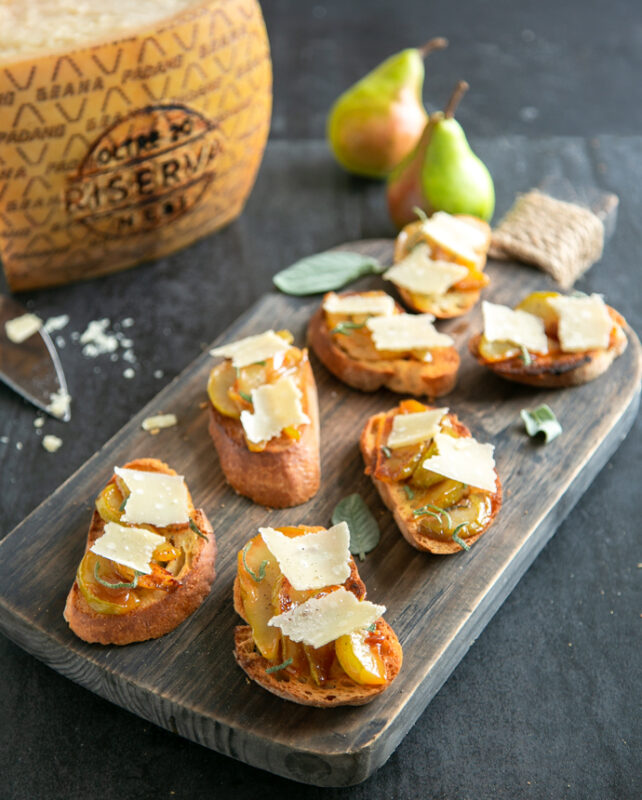 Source: thepetitecook.com
Kick the down-to-earth bruschetta up a notch with this sophisticated recipe. Combining caramelized pears and a good, salty cheese like Riserva or parmesan cheese creates a treat for the eyes and palate.
Serve this up with a light wine pairing on a beautiful summer day to fully immerse your guests in the authentic Italian experience.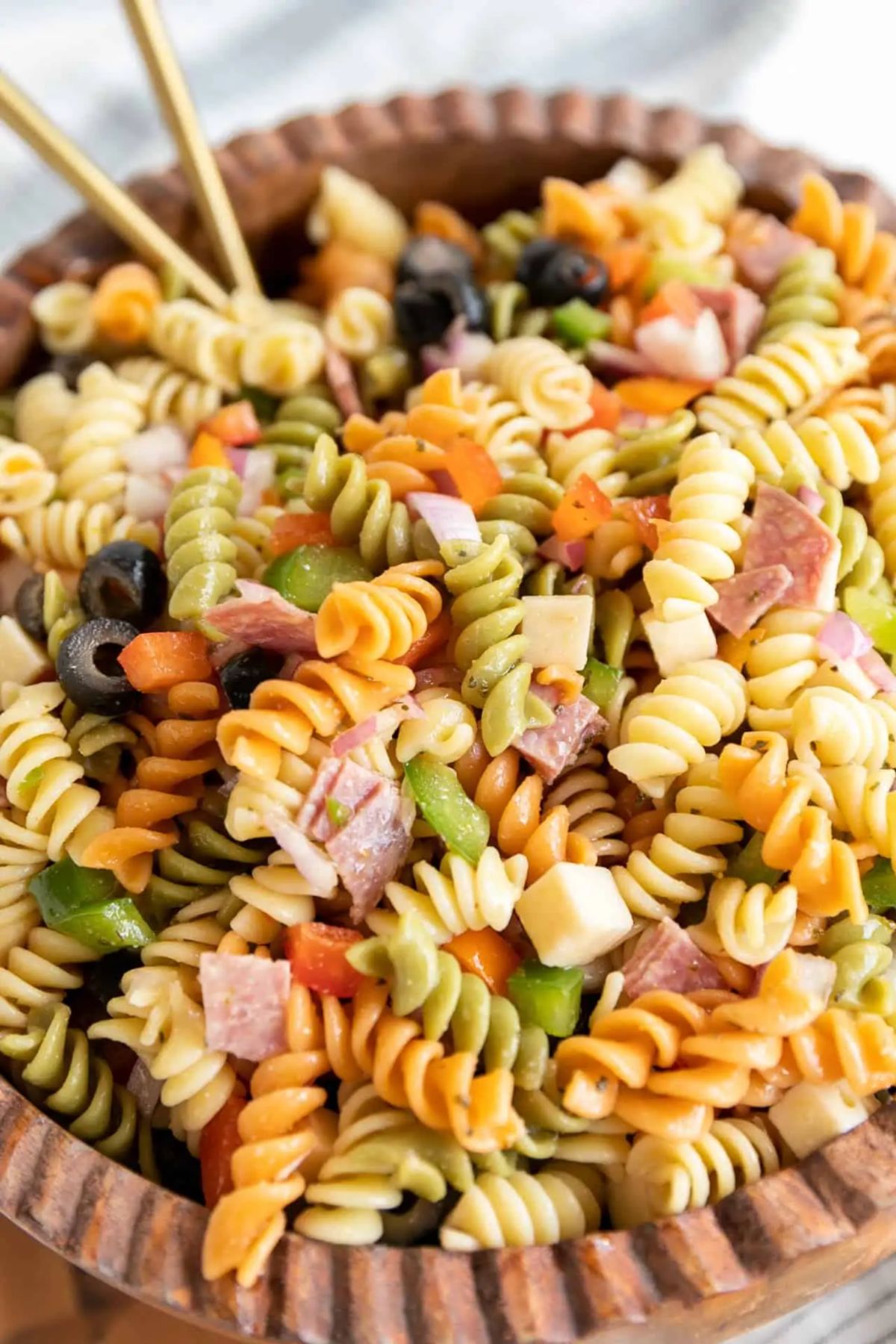 Source: bingeworthybites.com
Here's another take on an antipasto pasta salad. This time, we're leaning into the flavors of a traditional antipasto board, but in much smaller pieces!
This looks a lot more like your classic pasta salad, so it's a great introduction to the world of Italian cuisine for anyone who isn't used to it.
Source: foodnouveau.com
The final recipe on our list – and my personal favorite – is arancini. Originating in Sicily, these deep-fried balls make a great appetizer or snack.
These are also a great way to use up any leftover risotto after you've served your Italian feast. Serve them while camping or alongside your cocktails at dinner; they're a versatile choice.
31 Perfect Italian Appetizers
Love Italian cuisine? Make these delicious Italian appetizers that are just so good. Easy to make and great for parties.
Ingredients
1. Vegan Sheet Pan Panzanella
2. Gluten-Free Focaccia
3. Vegan Focaccia Bread
4. Air Fryer Garlic Bread
5. Air Fryer Garlic Knots
6. Gluten-Free Panzanella
7. Sausage Pinwheels
8. Italian Sausage Stuffed Mushrooms
9. Sausage Tomato Orzo Soup
10. Bruschetta
11. Antipasto Skewers
12. Caprese Bruschetta with Balsamic Glaze
13. Caprese Skewers
14. Seafood Salad
15. Burrata Salad with Prosciutto and Nectarines
16. Marinated Mozzarella Balls
17. Caprese Salsa
18. Prosciutto and Melon
19. Stuffed Cherry Peppers
20. Italian Roasted Cauliflower
21. Prosciutto Melon and Mozzarella Skewers
22. Roasted Grape Tomatoes
23. Stone Fruit Caprese Salad
24. Vegan Risotto Balls
25. Ricotta and Roasted Red Pepper Crostini
26. Antipasto Tortellini Pasta Salad
27. Prosciutto Wrapped Asparagus with Dipping Sauce
28. Crispy Fried Zucchini with Marinara
29. Bruschetta with Caramelised Pears Grana Padano Riserva
30. Antipasto Pasta Salad with Italian Vinaigrette Dressing
31. Sicilian Rice Balls
Instructions
Scroll up to get a bunch of easy, yummy, and delicious Italian appetizers. Don't be afraid to get creative with the ingredients, you might discover a flavor you didn't know you liked.
Get your shopping list going and make sure you've got all the ingredients.
Get cooking and make your next Italian Appetizer!
Notes
Which one of these recipes was your favorite? Let me know in the comment section or on Pinterest!