Like in many other countries, bread is a staple in Mexico. From simple side dishes to delicious desserts, Mexican bread recipes occupy many spots on the dinner table and in Mexican bakeries.
To get the full experience of Mexican cuisine, knowing how to make your own is essential! That's where this list of Mexican food comes in.
Check out seventeen tasty recipes you'd find in a Mexican bakery to find the one that will suit your next Mexican meal.
What are the Different Types of Mexican Bread?
There are many different kinds of Mexican bread. Some are sweet –called pan dulce – while others are savory and meant to be enjoyed with meals.
Perhaps the most common bread in Mexico is bolillo, a Mexican dinner roll. The crusty white bread goes with everything, so it's often served as a side dish.
Some other common bread types include conchas, tortillas, and pan de muerto. The last is a delicious sweet bread baked in the days leading up to Dia de los Muertos in early November.
To understand the kinds of Mexican bread, try some for yourself!
Grab your bread flour and let's dive into seventeen traditional recipes for Mexican bread that will open your kitchen to new possibilities and a new type of bread.
Best Mexican Bread Recipes
Source:funmoneymom.com
Any Mexican recipe list needs to start with a good cornbread recipe. This incredibly easy version is ideal for a quick weeknight side dish to bring your Mexican dinner together.
Grab a few simple wet and dry ingredients like all purpose flour, melted butter, and eggs for your bread dough.
Cornbread is a traditional sweet bread, but not too sweet, so you can enjoy it any way you like. Nosh on it as a side dish. Use it to sop up a stew or butter it for a quick dessert.
This cornbread is definitely one of the best sides for taco Tuesday!
Source:kneadygirl.com
If you have some baking experience and are looking for a little challenge, look no further. These Telera rolls (or torta rolls) are the Mexican equivalent of fluffy French rolls.
Thanks to the lard in the mix with the warm water and yeast mixture, these rolls are rich and delicious without too much heft.
These types of bread are intended for sandwiches, so bring your best sandwich recipe out to try on this popular bread from Mexican culture!
These are truly one of the best Mexican sides for every occasion!
Source:corriecooks.com
Pan de Muerto is essential in the days leading up to early November. It is one of the best types of Mexican sweet breads.
Dia de los Muertos is a time to remember the dead who have passed, celebrating their lives and our ongoing days with good food and company.
This Instant Pot pan de muerto is an ideal recipe and the perfect bread for this busy celebration. Sweet and spicy, with just a little bit of chocolate, this simple recipe will blow your mind.
You can make this in advance and keep it in some plastic wrap until the day of the celebration!
Source:thefeatherednester.com
Sometimes, you need something quick and delicious to grease the wheels at dinner. That's where this cornbread recipe comes in. Fluffy, cheesy, and just a little bit spicy, this cornbread is dead easy.
Best of all, you can use it with almost any dinner! Serve with soup or a stew to get the most out of this cheesy delight.
Source:inmamamaggieskitchen.com
Next up, we have another example of delicious Mexican sweet bread. Conchas proves that good things come in small packages. The little rolls are tender, fluffy, and packed with flavor.
The best part is their 'shell,' which comes from a simple sugar topping that bakes into a hard crust. The contrast between fluffy bread and hard sugar makes these so addictive!
Source:lovebakesgoodcakes.com
If making a loaf of cornbread doesn't sound doable, this muffin recipe will do the trick. You can enjoy all the same flavors as your favorite cornbread recipe without the potential waste.
These muffins are ideal if you're headed on a picnic or to a potluck. The portions make it easy to dole out the goods without wielding a knife or breadboard.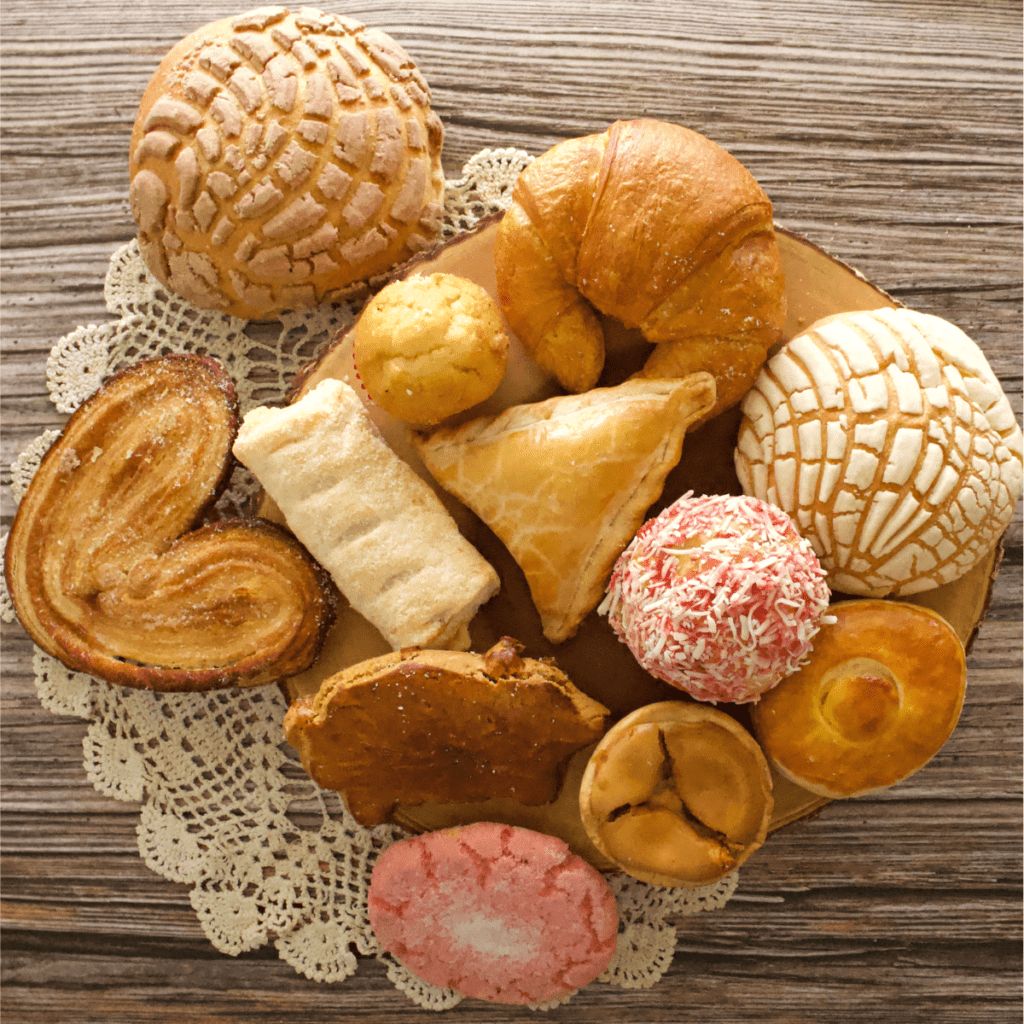 Source:inmamamaggieskitchen.com
There are a ton of pan dulce – Mexican sweet bread – to try your hand at, and this post covers quite a few! Orejas is one of my favorites, Elephant Ears or Palmiers.
They're like the Mexican version of a croissant but even better. Sweet, flaky, and oozing with butter! There's nothing better than biting into an orejas.
Source:muybuenocookbook.com
With all this bread around, we need a delicious take on bread pudding. Luckily, this blogger has it covered with an incredible bread pudding recipe that embraces Mexican flavors.
Capirotada uses cheese to add a ton of creaminess to the recipe, but don't let that fool you! This is as much a dessert as a bowl of ice cream and is twice as comforting.
Source:mamalatinatips.com
If we're talking about Mexican bread, we need to talk about bolillos. A bolillo is a simple dinner roll with a crunchy crust and fluffy white crumb.
Making your own bolillos is fairly easy since you only need a few simple ingredients. They're also great for impressing your guests on your next Mexican-themed dinner night!
Source:inmamamaggieskitchen.com
I think it's safe to say that orejas don't mess around. Buttery and flaky, every bite of one of these bread cookie hybrids is a treat for the senses.
They're a bit complex, so practice before inviting guests around to try them! That said, they're worth every minute of effort.
Source:mamalatinatips.com
Here's a traditional take on pan de Muertos, using a simple baking sheet instead of an Instant Pot. This takes slightly longer than the Instant Pot version, but the results are worth it.
With a light citrus flavor and an undercurrent of spice, this is the perfect way to celebrate Dia de los Muertos.
Source:sweetashoney.co
Flour tortillas are essential in Mexican cuisine. Knowing how to make perfect tortillas from scratch will stand you in good stead with any grandmother, so it's worth learning!
Grab a few cups of flour, room temperature water, your rolling pin for your dough ball, the bowl of a stand mixer, and your tortilla press for this popular option!
This recipe is super simple. If you want to make things even easier on yourself, pick up a tortilla maker to make them extra flat.
Source:muybuenocookbook.com
The hardest part about making bread is kneading it to a perfect consistency. But with this recipe, you don't have to worry about that! You can enjoy this with just a mixing bowl and some elbow grease.
While the recipe calls for green chile and cheese, you can use any ingredients to anchor this crumbly delight.
This is a must-have potluck idea to feed a crowd!
Source:servedfromscratch.com
Corn tortillas are also essential if you're learning to make Mexican bread. Instead of white flour, these use masa, a less refined corn flour that promises a deliciously chewy texture.
You can wow your guests and make an authentic Mexican feast with just three ingredients.
Source:mamalatinatips.com
Mantecadas are the original pound cake. They're originally from Spain, taking the world by storm with their deliciously dense crumb and buttery flavor.
For a quick and easy dessert recipe that will stand up against travel, there's nothing better than a mantecada muffin.
This is one of the most delicious things to bake when you're bored on a rainy day!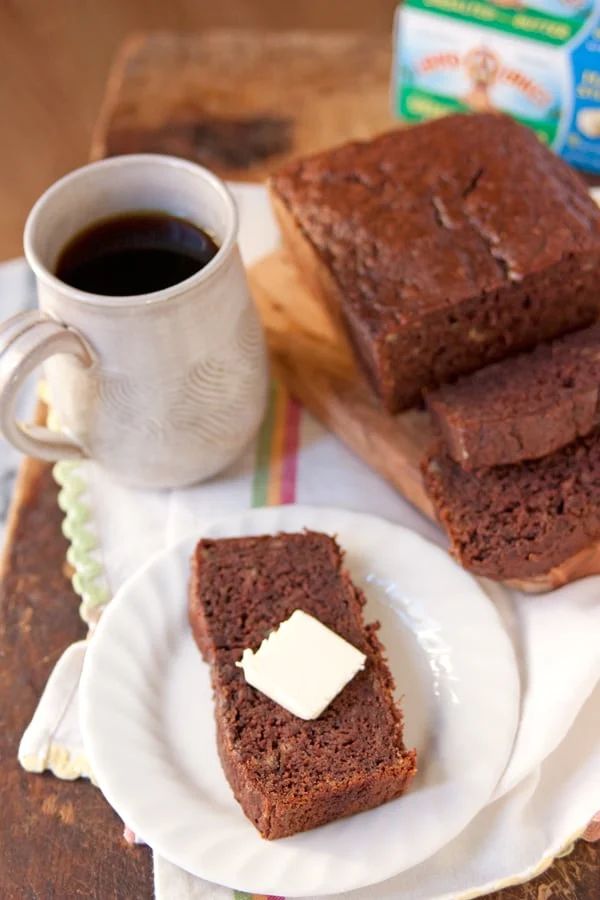 Source:muybuenocookbook.com
Speaking of dessert recipes, here's another delicious staple to add to your recipe book. Crank traditional banana bread up a notch with this tasty Mexican version.
Packed with vanilla extract, chocolate, ground cinnamon, unsalted butter, and sour cream, this banana bread is almost sinfully good. It's rich, lush, and perfect for enjoying with a cup of coffee.
Serve a slice of this with a cup of hot chocolate or a glass of milk or even whole milk!
Have extra sour cream? Check out these brilliant recipes with leftover sour cream!
Source: mamalatinatips.com
Mexican jelly rolls are like upgraded lamingtons, using a rich cake recipe twisted into a swirl around the sweet jelly. The desiccated coconut clinging to the outside only makes it better!
This is a simple cake you can whip up on any night of the week. It's also ideal for bringing to potlucks since the jelly keeps it moist and delicious for hours.
So, which recipes have caught your eye? Let me know in the comments below which Mexican bread recipes you'll try next!
17 Authentic Mexican Bread Recipes To Make and Try
Add some Mexican flair to your baking with these delicious and easy to make Mexican bread recipes. Perfect for any occasion!
Ingredients
1. Cornbread
2. Telera Rolls
3. Instant Pot Pan De Muerto
4. Jalapeno Cheddar Cornbread
5. Conchas
6. Jalapeno Cheddar Corn Muffins
7. Mexican Sweet Breads
8. Capirotada
9. Bolillos
10. Orejas
11. Day of The Dead Bread
12. Flour Tortillas
13. No-Knead Green Chile Cheese Bread
14. Corn Tortillas
15. Mantecada Muffin
16. Mexican Chocolate Banana Bread
17. Mexican Jelly Rolls
Instructions
Scroll up to get a bunch of easy, yummy, and delicious bread recipes. Don't be afraid to get creative with the ingredients. You might discover a flavor you didn't know you liked.
Get your shopping list going and make sure you've got all the ingredients.
Get cooking and make your next Mexican Bread Recipe!
Notes
Which one of these recipes was your favorite? Let me know in the comment section or on Pinterest!