Looking for some tasty Mexican sides? Then take a peek inside and see how traditional Mexican flavors can taste anything but boring!
If you're hosting a Mexican fiesta, then you probably know that your tacos, enchiladas, and pulled meat cannot be complete without some delectable bites on the side.
If you're wondering what to serve with Mexican food, then you've just hit the jackpot. Because I know not 1, not 7, but 37 delicious Mexican side dishes to truly transform your dinner.
Now, grab your jalapenos, cilantro, and limes, because we're about to add some freshness and heat to your kitchen!

What Are Good Mexican Side Dishes?
Mexican food is all about spices and flavor. It can be sour, savory, and sweet, all at the same time, often offering a refreshing zestiness to go along with a touch of heat.
And good Mexican side dishes are just like that!
With some staple ingredients such as cheese, tomatoes, red onions, corn, beans, cilantro, avocados, jalapenos, limes, and a touch of fragrant spices, the side options are endless.
Most popular side dishes include Mexican corn on the cob, salsa, cornbread, coleslaw, beans, rice, guacamole, cheesy dips, and all sorts of salads.
Mexican Vegetable Side Dishes
Whether you're hosting a vegetarian party or you simply want a nutritious punch for your protein-loaded entrée. These vegetable side dishes are just what your Mexican dinner needs.
These Mexican recipes are easy to make and offer the best way to take your main dishes to a whole new level.
Whether a full vegan meal or served in smaller portions as a tasty side, this vibrant bean salad will never disappoint.
Packed with protein, colorful veggies, and all the right fragrant spices, you cannot host a Mexican cookout and not put this salad on the table. You just can't!
This nutritious salad does not only pair well with your meat-based entrée but can also be served with another veggie salad. Yup, it is that "meaty"!
So rich in flavor and low in calories, you can dig in without a shred of guilt. This is one of the easy recipes that will quickly become a taco tuesday favorite. This tastes amazing with chuck steak recipe.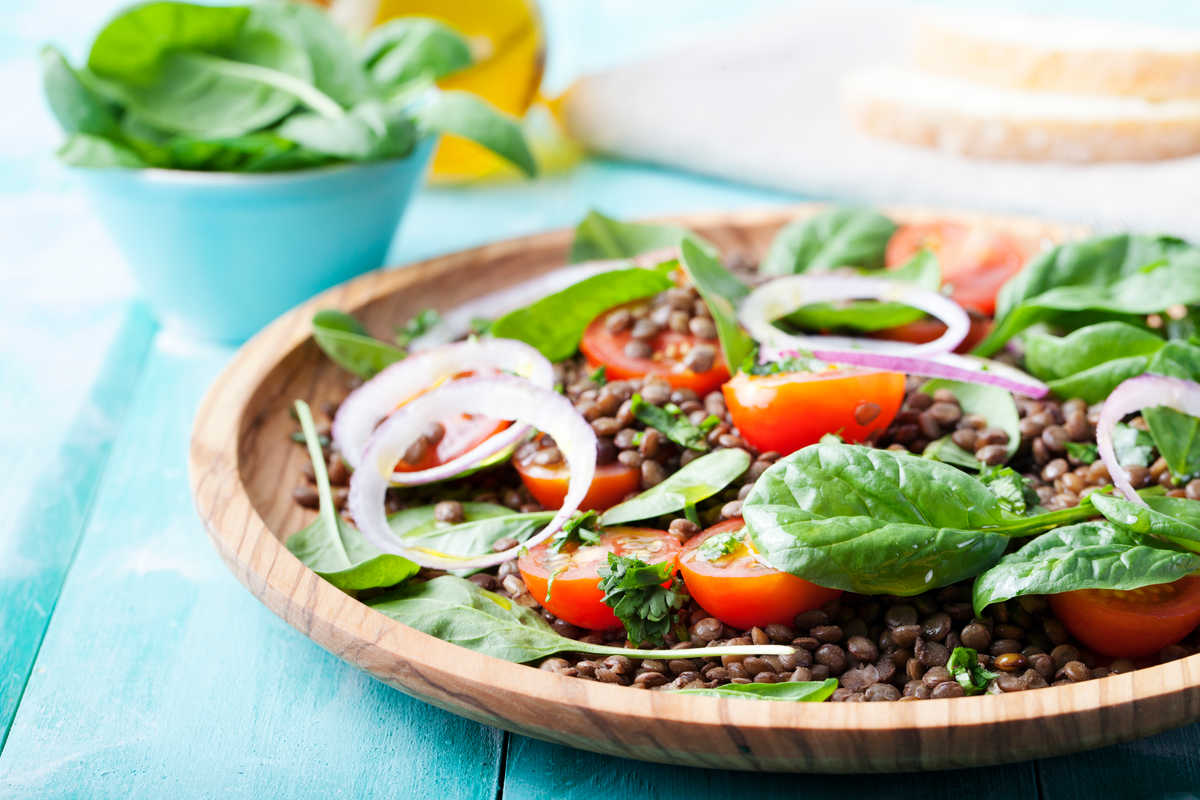 Tomatoes, onions, and cilantro. Trust me, that's all you need with your spicy Mexican meat. Well, maybe a few splashes of lime, too.
This refreshing tomato salsa is sweet and tangy at the same time, with just the right zing to wrap up any well-seasoned meal.
For a fancy look, this recipe uses both red and yellow cherry tomatoes, but any type of tomato will do well.
Perfect with nachos, quesadillas, and pretty much anything, this salsa is a must-try! This is a great side dish for chicken wings as well.
If you're the kind of person who always loads their tacos with onions, then this delicious recipe is made just for your Mexican dinner nights.
Pickling red onion takes away the crunchy and pungent bite. But by giving them a softer and crisp tanginess, the sugar and vinegar mixture makes these slices even more irresistible.
And if you're serving your dinner to children, then you don't have to worry about their little mouths puckering. Because these pickled red onions are so kid-approved!
Less harsh and with sweet notes that can wrap any meal up beautifully, these quick-to-make onions make the perfect condiment for any protein-loaded meal.
Mexican food and a mango-based side dish? How can you possibly say no?
I can use many adjectives to define this salsa – spicy, refreshing, herby, sweet, delicious, citrusy, crunchy, tangy… take your pick. But to really describe it, I only need one – SPECTACULAR.
Quick, easy, and full of color and flavor, this mango salsa both looks and tastes incredible.
Pairing perfectly with your pulled pork, tacos, grilled meat, fish, or veggies, this fresh salsa is a real nutritious punch.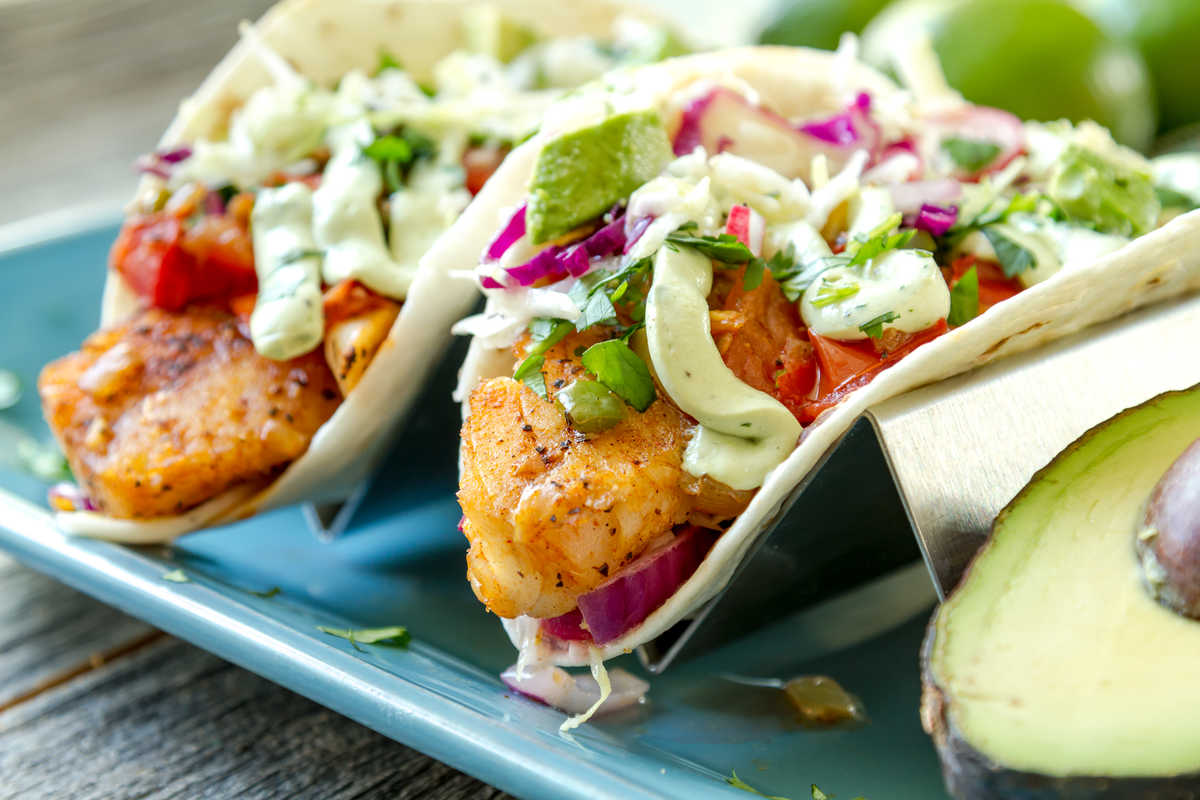 Tacos and slaw! It doesn't get any more Mexican than that, right? If you're planning on hosting such a dinner event, then you definitely need the creamiest and crunchiest coleslaw on the table.
This slaw is like made for your tacos! Okay, okay, it will taste heavenly on top of any pulled meat, really, but there's something about pairing it with taco shells that makes all the difference.
Lime and cilantro are the supporting forces that give mayo and cabbage that little something that takes the flavor to a whole new level.
Add some cumin and other Mexican spices, and you will be licking your fingers in no time. It's also a perfect side dish for Tacos.
Cubed and roasted sweet potatoes, loaded with smoky and spicy Mexican seasonings. Isn't that the ideal side dish, or what?
The fresh cilantro gives the salad a fresh and palate-cleansing bite that goes perfectly alongside any meat (preferably pulled, of course!).
But it is the lime juice the sweet potatoes are coated with, that really brightens the flavor and balances out the richness from the spices.
With only a handful of ingredients and very little hands-on preparation, this salad is perfect for your busy weeknights, as well.
This could also do for an amazing side for brisket.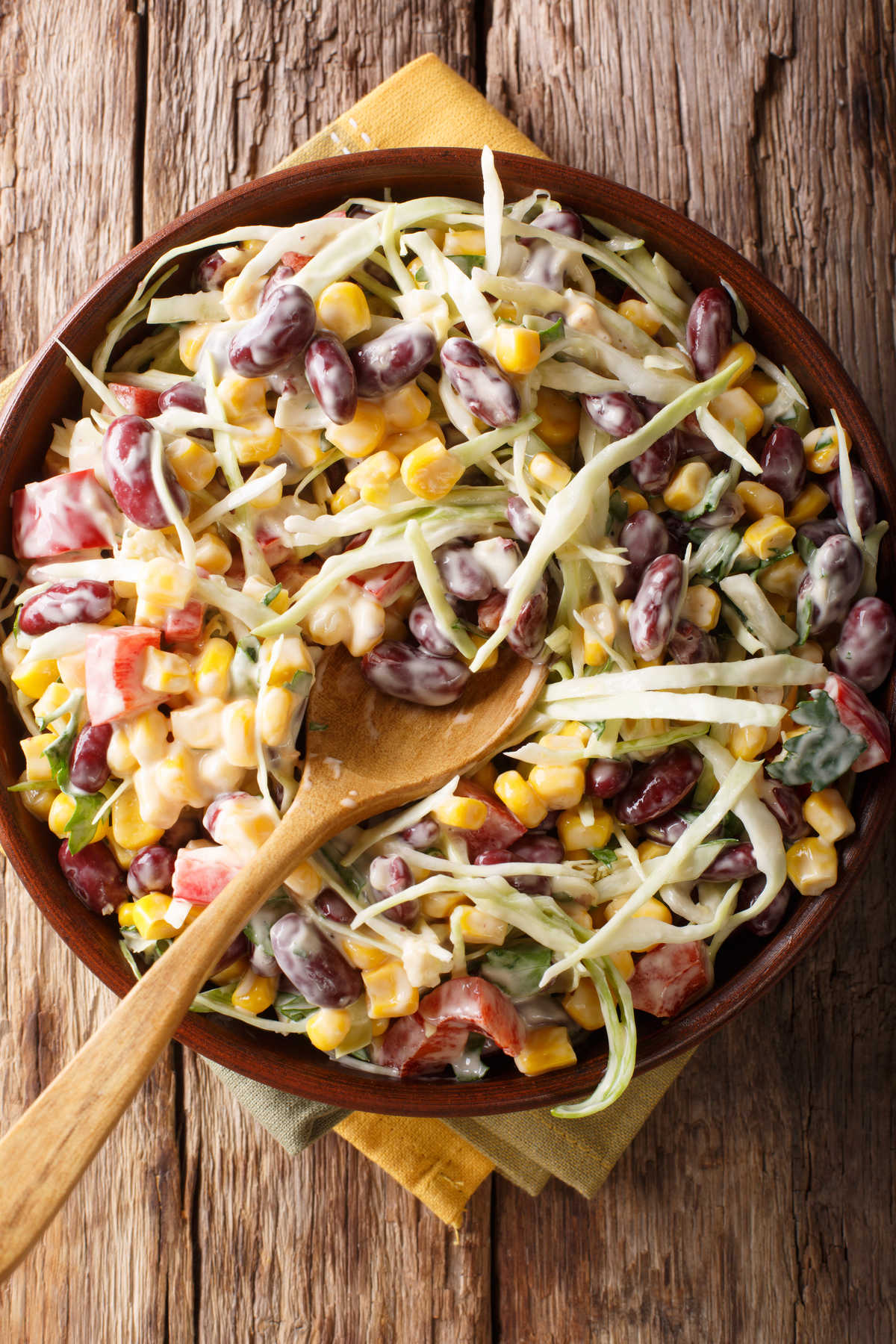 If you're not a carrot fan, then you'd love this cabbage-only coleslaw that can seriously transform any Mexican main dish.
With no mayo or other fatty ingredients, this is a much healthier twist of the classic slaw. And besides, with only five minutes to put it together, this side is perfect for parties or get-togethers.
The recipe uses cumin, but feel free to add some paprika to it, as well. Or even chili, if you don't mind the touch of heat.
As with any coleslaw recipe, refrigerating it for a couple of hours before enjoying is recommended. If you can wait that long, that is.
Low Carb Mexican Side Dishes
Carbs are not on your dinner menu? Who says there's nothing to serve? These super delightful low-carb side dishes will show you how delicious your Mexican dinner can be, even if you're on a diet.
Tasty sides like that can make your keto diet a little more bearable and give you a chance to enjoy Mexican cuisine.
If you don't like jalapenos and lime in your rice, and you want your cauliflower with a bit more flavor, then this all-Mexican dish is just what you have been looking for.
Tomato red and loaded with enough peas and carrots to give you some extra filling nutrition but not too many carbs, this cauliflower rice is perfect for those watching their carbohydrate intake.
For a Keto version, though, feel free to make it with peppers and mushrooms, instead.
Either way, this full-in-flavor cauliflower rice will never fail to disappoint. So moist and fragrant, this low-carb rice is best if garnished with chopped herbs.
If sweet corn on the cob is not something your Keto or low-carb diet approves, make these cauliflower steaks for an equally delicious pairing with Mexican food.
Sliced cauliflower, sprinkled with Tajin seasonings, and grilled to perfection. If you're all out of cauliflower-cooking ideas, then this recipe will surely brighten up your meals.
The thing I love the most about this cauliflower has to be the Cotija cheese on top of the warm steak. So rich and cheese, it's impossible not to ask for seconds.
This recipe is for grilled cauliflower, but your steaks will be just as delicious if you decide to roast them in the oven.
Loaded and nachos have to be enough to convince you that this is just what you need to be serving. I agree that this is even better as an appetizer, but still – cauli nachos make one heck of a side!
Ground beef, chopped cauliflower, cheddar, and tons of spices. Top that with chunky salsa, sour cream, and sliced green onions, and your drool-worthy side is served.
Roasted in the oven and sprinkled with melted cheese, there are tons of reasons why you should be making these nachos, pronto.
Crispy and jam-packed with flavor, your guests will be begging for more.
If you need something to enhance your not-that-special Mexican dinner, then this Pico De Gallo will surely help. Offering authenticity and a flavorful punch, everyone will love this side.
Tomatoes, onions, oregano, lime, and jalapenos are all you need for this condiment to take your entrée to a completely new level.
Make sure to use only ripe tomatoes, as otherwise, you may end up with a hard and more acidic condiment.
If you're not an oregano fan, don't worry. I've tried this Pico De Gallo with parsley and cilantro, and I love both versions. Whatever herb you're rooting for, the result will still be yummy.
This is also a great side dish for steak.
Mexican Side Dishes for Potluck
Looking for a tasty crowd-pleaser to bring to your Mexican-themed potluck? Well, your mission is now complete, as your perfect side can be found here.
Enjoy these Mexican dishes you can make with simple ingredients.
Who says that only meat-based dishes can pack a flavorful kick? This crockpot pinto beans recipe will show you that you don't need meat or oil for a rich and tasty spoon-eaten delight.
Made to serve a crowd, these spicy pinto beans are the stew-like dish you need next to your meat, salads, or anything Mexican. Perfect for a potluck, the crowd will be enjoying them with spoonfuls.
This recipe lacks spices, so if you feel like the flavor needs a boost, add some cumin or paprika to it. The smokier the seasoning, the more delicious the beans.
You cannot have a Mexican party or potluck without corn on the cob. That's like eating Bolognese without Parmesan cheese on top. Some flavors are simply meant to be served together.
But this Mexican corn is not your ordinary buttery cob. Brushed with a creamy chili mixture and topped with Cotija cheese, this corn offers nothing but flavor.
Perfect for large gatherings and great as a kid-approved snack if you swap the chili for some smoked paprika.
Plus, made in the instant pot and with just 5 minutes of prep time, this is a hands-off kind of side dish, perfect for all the busy home cooks. This is a perfect side dish to serve with chili.
Rice with black beans is something that any Mexican main dish will want by its side. So versatile and filling, you can never go wrong with this safe and tasty side dish option.
This recipe solely relies on cumin for flavor, but any spices that your taste buds prefer are more than welcome. Chili powder and paprika are just some great options.
The lime and cilantro give this rice tanginess and fresh notes, but it is the broth that really deepens the flavor.
If you want some more color, I'd suggest adding a diced red bell pepper to the mix. This is also an amazing side dish for pork chops.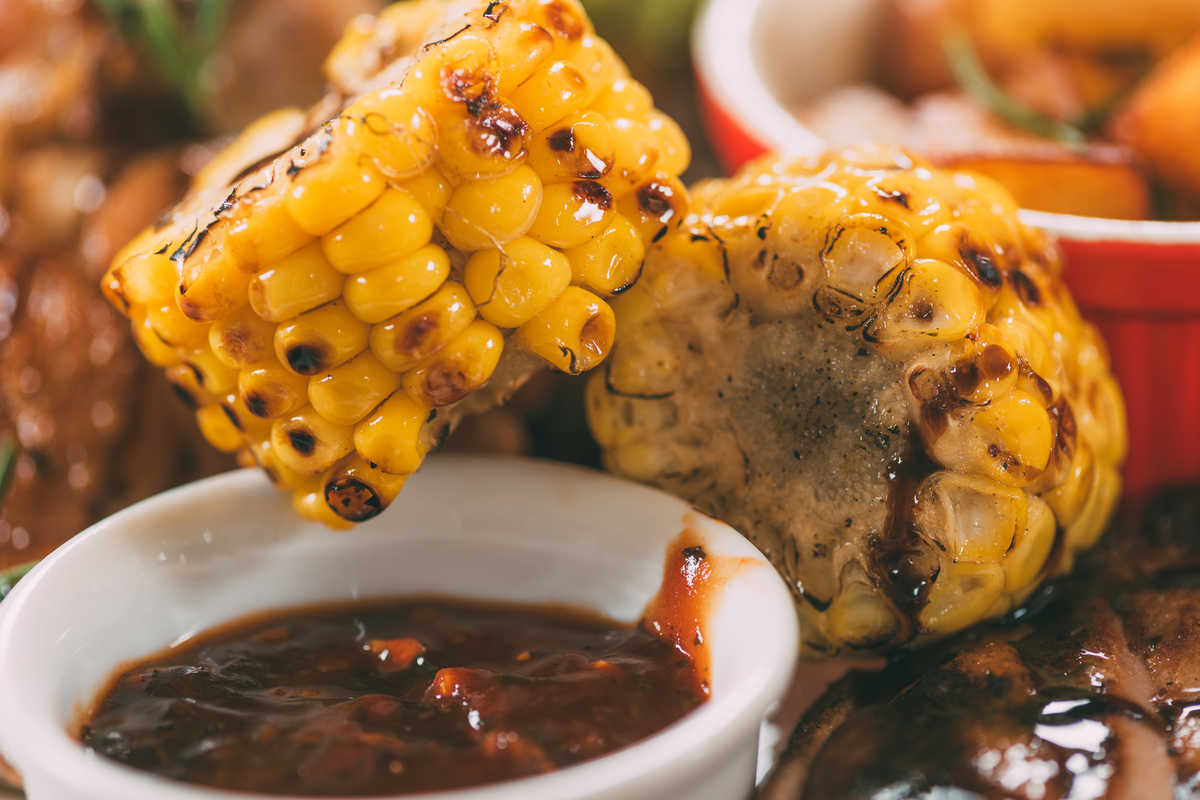 Cannot decide what to bring on your Mexican potluck, corn or dip? Why not this two-in-one version? A corn dip that is loaded with cheese, jalapenos, and tons of flavor.
Best with tortilla chips and some pulled meat, but hey, whatever Mexican entrée you're pairing this corn dip with, it will be a total hit, guaranteed.
I'd suggest you whip this up right before serving. Otherwise, there are skim chances the bowl will stay whole until dinnertime.
Feel free to play around with the add-ins. Mix in your favorite herbs and spices for a richly seasoned side, and enjoy! You can also serve these as a side dish for BBQ chicken.
Whether you choose to make this in an Instant pot or on the stove, this recipe is so quick and easy to make, with almost no prep-time involved.
The dish is pretty basic with just quinoa, veggie broth, and some toppings like cilantro and lime. However, you can take this up a notch, by adding more spices and/or vegetables.
You can make it cheesy, as well. I love shredded cheddar for a sharp and gooey kick, so feel free to follow my advice if you're a cheese fan.
As long as you serve it warm and with something Mexican, everybody will absolutely love it!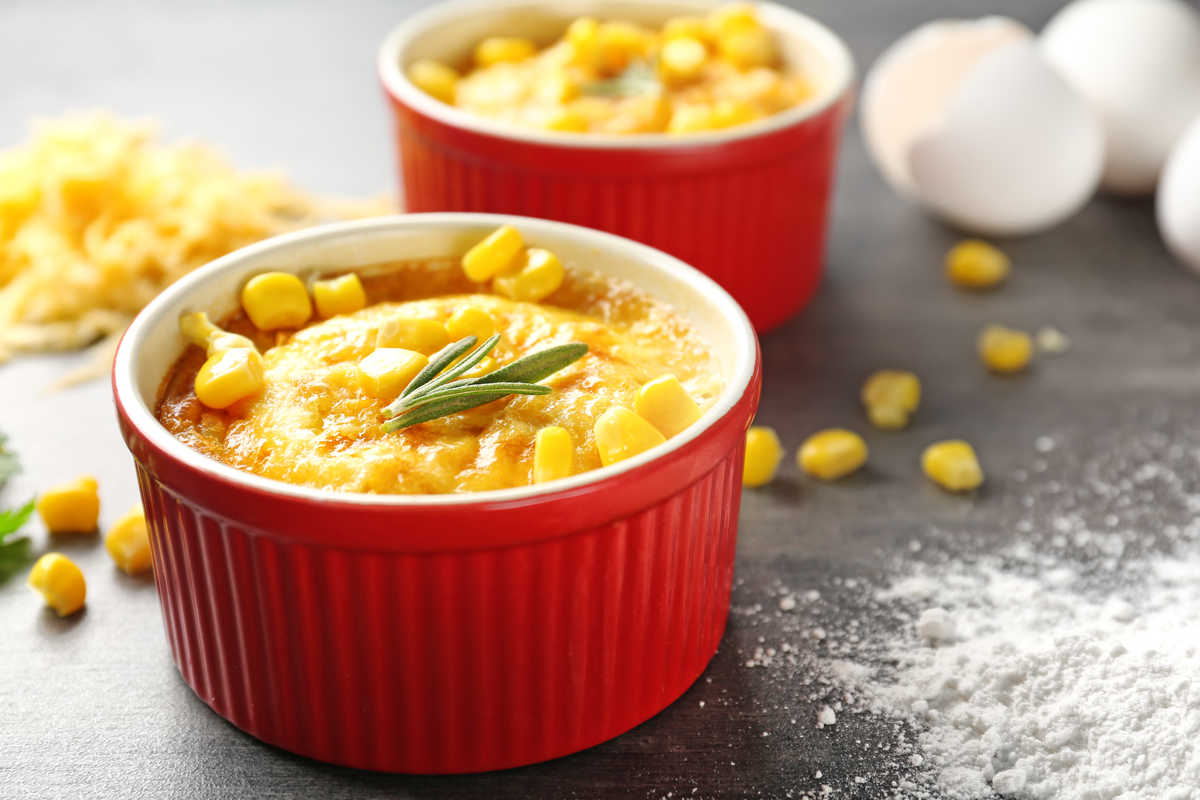 Casseroles are probably a must for a potluck, don't you think? But this creamy corn bake will definitely have your Mexican-food loving friends begging for the recipe.
Mayo and corn with chipotle pepper topped with Cotija cheese and then baked to pure delight. You won't be able to stop yourself from scooping up with tortilla chips.
I'd strongly suggest serving with some hot sauce on top, or at least with chili powder, but any Mexican topping that you prefer will work here. Street Mexican corn at its best!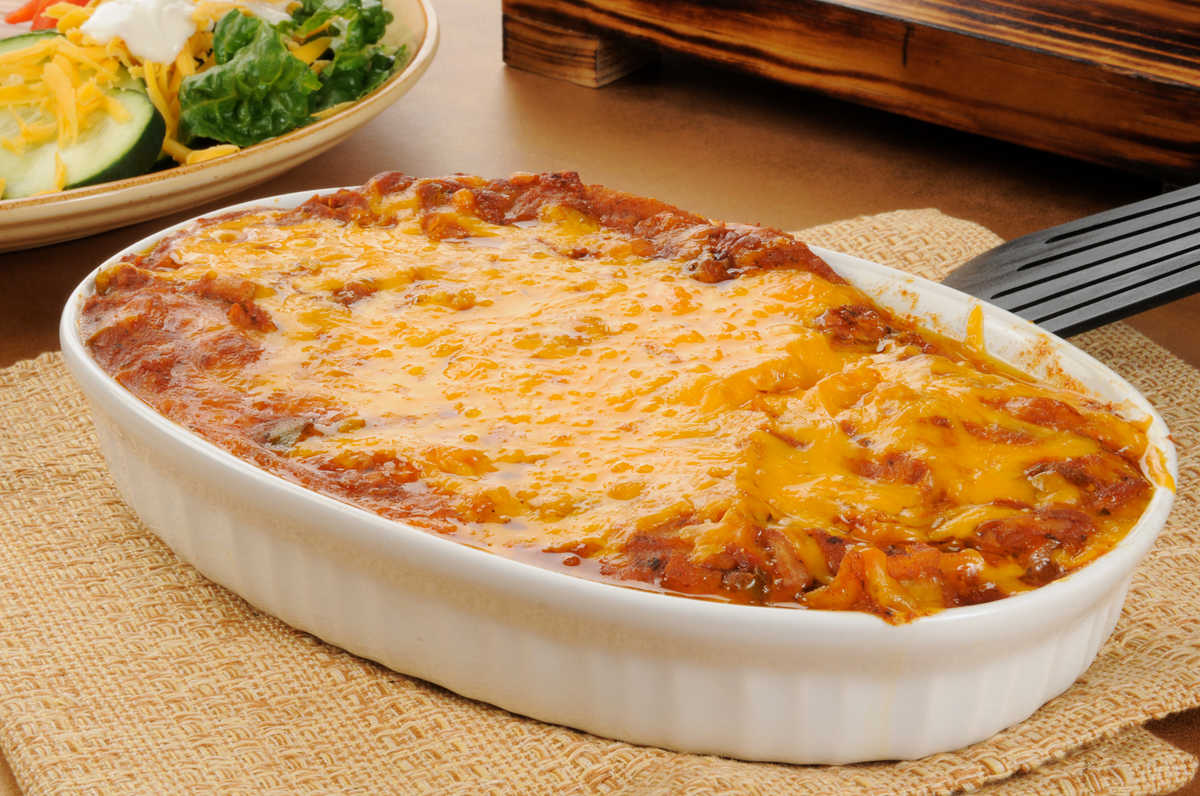 Is chicken and rice your idea of comfort food? Then this enchilada recipe is just the side dish your Mexican dinner table needs.
Loaded in all of the fragrant Mexican spices, rich enchilada sauce, cheese, tomatoes, plus beans and corn. How can you say no to that chicken-based dish?
Plus, thanks to the Instant Pot, you've got this meal on your table in just 30 minutes.
While this is definitely a hearty recipe that can fill you up as the main course, I love how well it pairs with other Mexican entrees when served in lower portions. Something you simply have to try!
A pasta salad is always appreciated. Where there's meat or green salad, you cannot possibly go wrong with some loaded and creamy macaroni.
This recipe also uses beans and corn for a more Mexican touch. But it is the lime, chili, and Mexican crema in the dressing that gives that authentic taste to the salad.
Omit the chili powder for a kid-friendly version, and top with some more chopped herbs for a fresh kick that will match your taquitos, enchiladas, or other Mexican food well.
Delicious warm or cold, this bowl of creaminess is perfect for parties and backyard BBQs.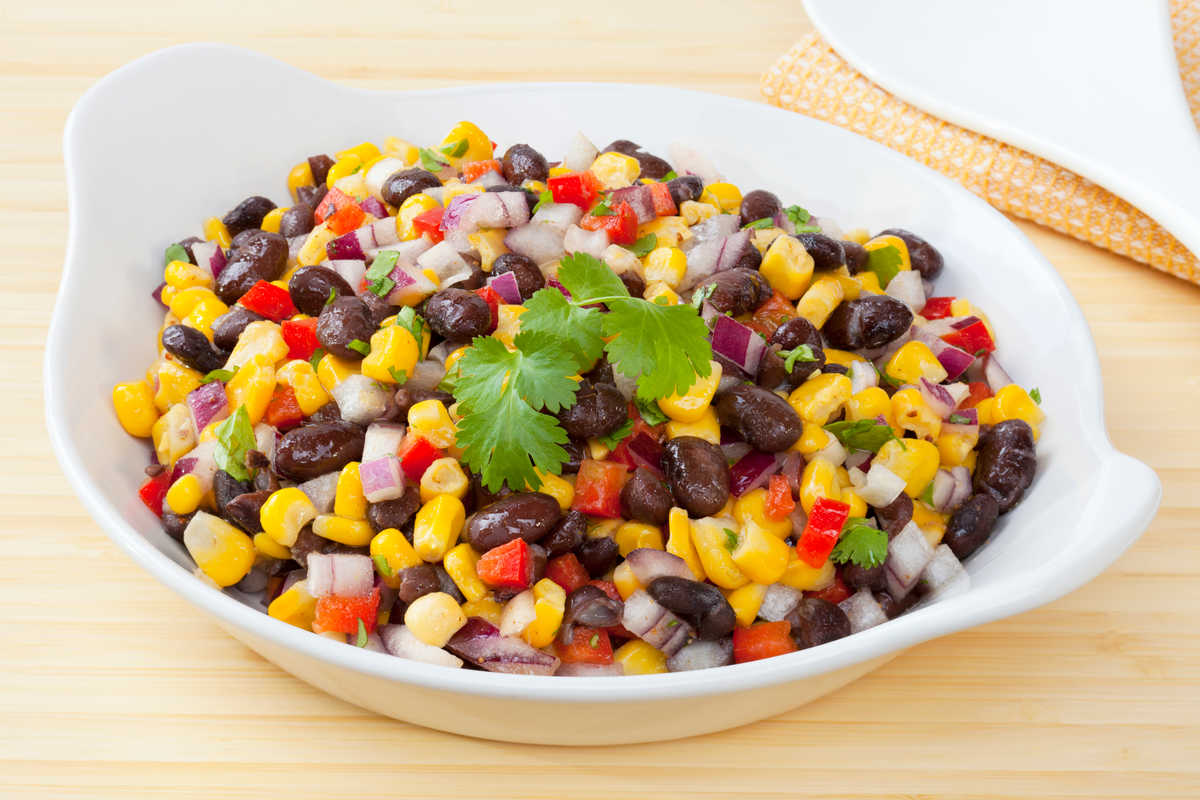 If you want to serve some corn but still haven't found the match on this list, then perhaps this loaded salad will end your mission.
It is spicy, smoky, cheesy, buttery, and just the perfect balance between crunchy and chewy, this street corn salad is delicious as a starter, snack, and side dish.
Heck, I'd add some crumbled bacon on top and devour it for lunch, too!
Lively and bright, you will enjoy every single bite of this sunshiney salad, guaranteed! I know I cannot pass on this sweet and delectable goodness.
Easy Mexican Sides
Who says you have to skip the side just because you're too busy cooking the entrée? These easy Mexican sides will perfectly complement your main course, without even breaking a sweat!
Give these easy Mexican side dish recipes a try and enjoy your fresh flavors.
Cooking rice in the Instant Pot takes all the guesswork away, period. And in just 5 minutes of prep time and 7 more waiting for this appliance to do its thing, this Mexican rice is nothing but easy.
Smothered in tomato sauce and loaded with spices, white rice has never tasted so good.
Want to take it up a notch? Why not serve it warm with a couple of tablespoons of shredded cheese on top?
Dressed in a velvety Southwestern dressing, this creamy pasta salad loaded with corn, beans, and tomatoes, is invented for your summer backyard dinner parties.
The dressing uses Greek Yogurt, for a fresher and creamier mouthfeel. Do not substitute with mayo because it will not only be fattier, but the salad will taste too heavy, as well.
Perfectly combined ingredients for a zesty, crunchy, creamy, and super light bite, all at once.
How's that for comfort food? How's that for comfort food all made with fresh ingredients? This is also just a lovely side dish for lamb recipes.
This refried goodness is so good, that even the sworn bean enemies will be asking for seconds.
Made in the crockpot with only five minutes of prep time, you couldn't possibly find an easier Mexican side that's so authentic.
So creamy that you cannot resist dipping your chips into it, this simple crockpot version is the only refried bean recipe you'll ever need.
Serving baked bread to enjoy with spoons is always enjoyable. Especially if you have picky little eaters around the house. And eating this corn cake is definitely fun!
Whether you dig in with spoons or serve it fancy and scoop it up (yup, with an actual ice-cream scoop!), this side will transform any Mexican main course.
My suggestion is to add a generous dollop of sour cream on top (especially if paired with spicy meat), but anything creamy will do more than fine.
If you're suddenly invited to a Mexican-themed party and you don't want to show up empty-handed, then this easy and quick Guacamole recipe will make you the perfect guest.
Avocados, tomatoes, chili peppers, cilantro, onions, and lime. Dice up everything nicely, throw in some seasonings, and voila! Your ideal side is served in less than 15 minutes.
Don't forget the crunchies such as tortilla chips, and dip away! Perfect street food and definitely the best thing you'll ever eat.
Roasted potatoes are always welcome as a side dish, regardless of what you're serving them alongside. And if they're well-seasoned like these potato cubes, even better!
And it couldn't be easier, really. Just cut the potatoes into small cubes, toss with the garlic and spices, and roast for half an hour.
You can always sprinkle with some cheddar near the end of the roasting time, for some cheesy Mexican potato bites.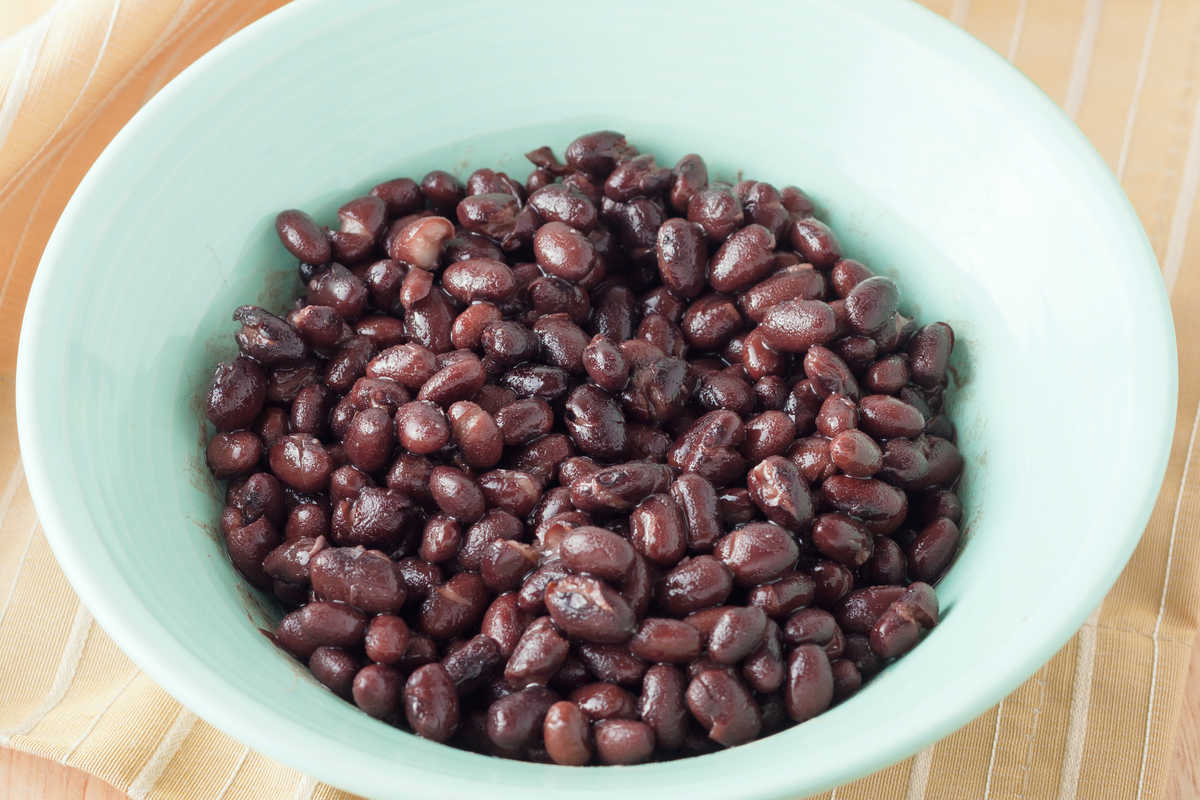 Black beans are a Mexican staple. Jam-packed with nutrients and bursting with fiber, they offer a healthy punch that can balance out any guilty street-food pleasure.
Loaded with onions, peppers, and all the right spices, and then topped with Cotija cheese, you'd be crazy not to give this recipe a shot.
For a real flavor boost, sprinkle some chipotle powder on top, and serve with some finely chopped herbs for some extra freshness.
27 Easy Mexican Side Dishes You'll Make Again and Again
Love Mexican cuisine? You'll enjoy these Mexican Side Dishes that are super flavorful, easy to make, and taste amazing.
Ingredients
1. Mexican Bean Salad
2. Cherry Tomato Salsa with Red Onion
3. Mexican Pickled Red Onions
4. Easy Mango Salsa
5. Taco Slaw
6. Mexican Potato Salad
7. Mexican Coleslaw
8. Mexican Cauliflower Rice
9. Grilled Elote Style Cauliflower Steaks
10. Loaded Cauliflower Nachos
11. Pico De Gallo
12. Spicy Charro Pinto Beans
13. Instant Pot Mexican Corn
14. Black Beans and Rice
15. Mexican Corn Dip
16. Cilantro Lime Quinoa
17. Mexican Corn Casserole
18. Instant Pot Chicken Enchilada Rice
19. Mexican Street Corn Pasta Salad
20. Loaded Street Corn Salad
21. Instant Pot Mexican Rice
22. Mexican Pasta Salad
23. Crock Pot Refried Beans
24. Vegan Spoon Bread
25. Guacamole
26. Easy Mexican Roasted Potatoes
27. Mexican Black Beans
Instructions
Scroll up to get a bunch of easy, yummy, and delicious Mexican recipes. Don't be afraid to get creative with the ingredients, you might discover a flavor you didn't know you liked.
Get your shopping list going and make sure you've got all the ingredients.
Get cooking and make your next Mexican Side Dish!
Notes
Which one of these recipes was your favorite? Let me know in the comment section or on Pinterest!