Got a toddler and not sure what food to give them? These easy breakfast recipes for toddlers will give you very much-needed inspiration.
If you're the proud parent of a toddler, I don't have to tell you how notoriously picky they are. Picking
out the proper breakfast for your toddler can be quite a task!
Don't worry; the online community is here to help. I've collected forty-one recipes you can test against your toddler's temperamental tastebuds so they can enjoy the most important meal of the day.
What Should a Toddler Have for Breakfast?
The good news is that your toddler can enjoy many of the same foods you eat for breakfast, even if they are a picky eater! Your focus should be on the whole, nutritious breakfasts that draw from all food groups even on busy mornings.
Foods with a lot of fiber like oats, cereal, toast, and other whole grains are great for keeping their digestion on track.
It's essential to incorporate fruit or vegetables into their breakfast foods somehow. Whether you sneak berries into their oatmeal or chop an apple on the side, ensure they're getting vitamins!
What Is the Most Popular Food for Breakfast?
Worldwide, one of the most common foods you'll find in a nutritious breakfast spread is eggs. They're so versatile, often cheap, and easy to access at breakfast time. Plus, you can flavor them however you like!
Without any further ado, let's crack into these forty-one toddler-friendly breakfast ideas (see what I did there?).
Healthy Breakfast Recipes for Toddlers
Let's kick things off with a look at some ultra-healthy breakfast ideas. Starting the day off right for your little one means putting something healthy and delicious on their plate.
Teach them from an early age that healthy doesn't have to mean boring. All eight of these delicious recipes are guaranteed to get their appetite revving!
Source: allnutritious.com
One of my recipes is kicking things off because it's perfect for starting your toddler's day! This enticing sweet potato breakfast bowl is packed with nutrients.
The best part is that it's so vibrant and delicious that your toddler won't think twice about taking a bite. This is an excellent breakfast for the entire family, so don't let your little one have all the fun. For an added bonus top off this easy meal with some plain yogurt and nutritious blueberries to help your toddler try some new foods.
Source: allnutritious.com
Next up is another favorite from my collection: my coconut flour muffins. Using coconut flour instead of white flour, coconut flour gives these a lot of extra fiber, which is excellent for digestion.
Not to mention, it's super easy to prepare a batch of muffins at the start of the week to use for breakfasts. Make your mornings quick, easy, and tasty with these quick breakfast ideas.
Source: lovefromtheoven.com
Sometimes the best way to get your toddler on board for breakfast is to make them think they're eating dessert! This delicious smoothie bowl tastes exactly like a peanut butter cup.
Don't worry; the trick is to use bananas to sweeten this bowl instead of sugar. Cocoa and peanut butter flavors light the way, with all the fruit and nuts hiding beneath for a well-rounded meal. To make these fun toddler breakfast ideas even better, try it with coconut milk, or almond milk and almond butter!
This apple banana smoothie is also an excellent choice.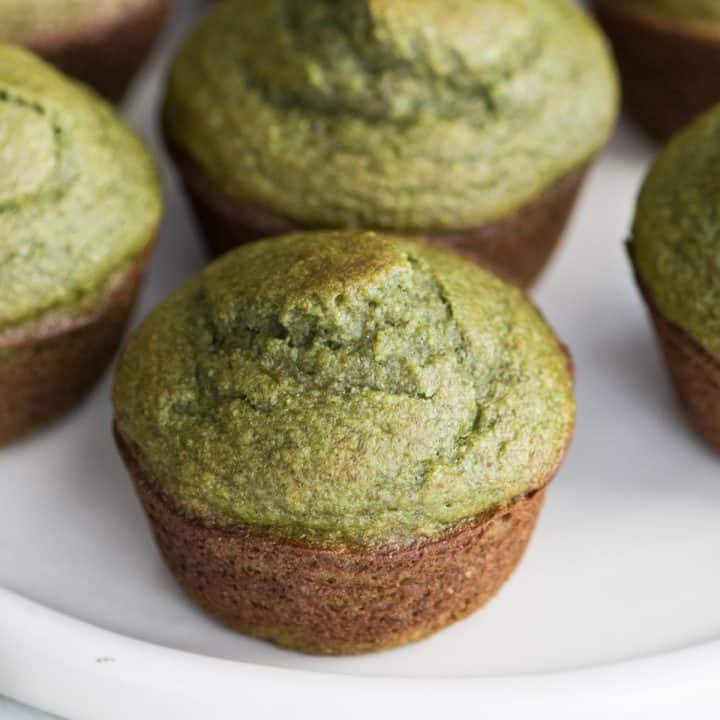 Source: joyfoodsunshine.com
Looking for a quick and easy recipe you can prepare in advance? Then these spinach and banana muffins are for you. This is a freezer-friendly recipe you can whip up days in advance.
Don't let that green color scare you; that's all the spinach goodness! Get your kids on board with a fun name – did someone say 'Hulk muffins'? – and a generous swipe of peanut butter.
Source: xoxobella.com
The only thing better than a dessert is a dessert that's good for you. This breakfast-style banana split has all the staples of the traditional pudding without any heavy sugar content for delicious toddler meals.
Replace ice cream and sprinkles with Greek yogurt and granola. Top it all with fresh berries for an irresistibly rich and delicious low-calorie breakfast your toddler will love packed with important nutrients!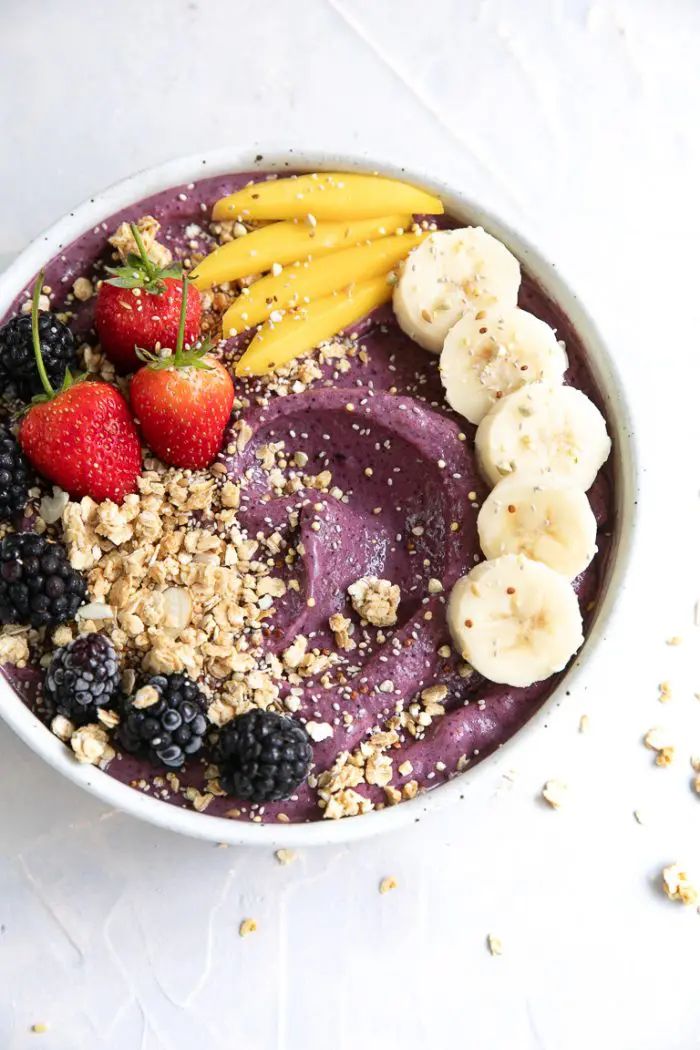 Source: theforkedspoon.com
Smoothie bowls are fantastic for serving up to your little ones. It's like healthy ice cream! Plus, you can let them choose their toppings to give them some say in how they start their day.
This acai bowl is a great place to start. Packed with antioxidant-rich berries and topped with nutritious fruits, this is the ultimate kickstart to anyone's day.
Source: theviewfromgreatisland.com
If you're in a rush, need something portable, or they're just being a little extra picky, this strawberry milk is perfect. All you need is a glass of your toddler's favorite milk and some strawberries.
A blender is ideal for this recipe. However, if you don't have one, you can always crush the berries with a mortar and pestle. Then just mix them into the milk, and voila! A quick, tasty breakfast.
Source: intheplayroom.co.uk
I don't know a single toddler out there who wouldn't love having pancakes on a random weekday. Treat them to a tasty variety of their favorite sweet treat with these spinach crepes.
These are super simple to make, but they look and taste incredible. The pancakes are the perfect way to sneak spinach into your little one's diet. Plus, they can get in on the cooking fun!
Oatmeal Breakfast Recipes for Toddlers
Oatmeal is a cheap, easy, and versatile ingredient in breakfasts for any age group. With oodles of fiber and the ability to absorb flavor like a sponge, is it any wonder oatmeal is so popular?
Whether baking muffins for the week or preparing overnight oats, this ingredient is perfect for sorting breakfast early.
Source: allnutritious.com
Buried amongst some of my favorite porridge variations is my all-time favorite: banana and peanut butter. It's creamy, sweet, and full of great nutrients to get your little one up and at 'em.
The best part is that this porridge variation is super easy. No additional preparation is required! Just chop up some bananas, lay them atop the porridge, and drizzle with all-natural peanut butter.
Find more healthy porridge recipes here.
Source: allnutritious.com
Soft, moist, and sweet are all qualities you're looking for in a muffin. Whenever I bring these muffins out, they're gone in minutes!
These gluten-free and dairy-free treats are perfect for preparing in advance. Packed with antioxidants, they're ideal for picky toddlers who just want a pastry for breakfast.
Source: joyfoodsunshine.com
Did someone say pancakes? These incredible banana oatmeal pancakes will have you whipping up the perfect short stack in no time. I can't overstate how simple they are to prepare.
Drizzled with a light dose of maple syrup and fresh fruit, these are out of this world. Thanks to the oatmeal and banana, your toddler will get their daily amount of fiber and nutrients too!
Source: recipesfromapantry.com
If there's anything better than a delicious breakfast, it's one that you don't have to prepare in a rush. These tasty strawberry overnight oats make it easy for your kids to start their day with a smile.
Have the whole family ready to go with a big batch of these overnight oats. You can put some fresh toppings on the table in the morning too. Try slivered almonds, fresh fruit, or even honey.
Source: twokooksinthekitchen.com
If your toddler likes their oatmeal warm and sumptuous, then this Instant Pot oatmeal is your new best friend. Use rolled or steel oats to create a rustic, flavor-packed bowl of creamy goodness.
No need to babysit these oats! Let them do their thing and get on with other essential morning activities (like convincing your toddlers to put on some clothes for the day).
Source: hungryhealthyhappy.com
Why not make extra breakfast fun for your toddler and extra simple for you? These delightful oatmeal fingers put a fun twist on the traditional oatmeal, and you can prepare them in advance.
In my universe, that's a win-win. Stuff these full of any fresh fruit or grain your toddler loves, and they'll be chowing down in no time!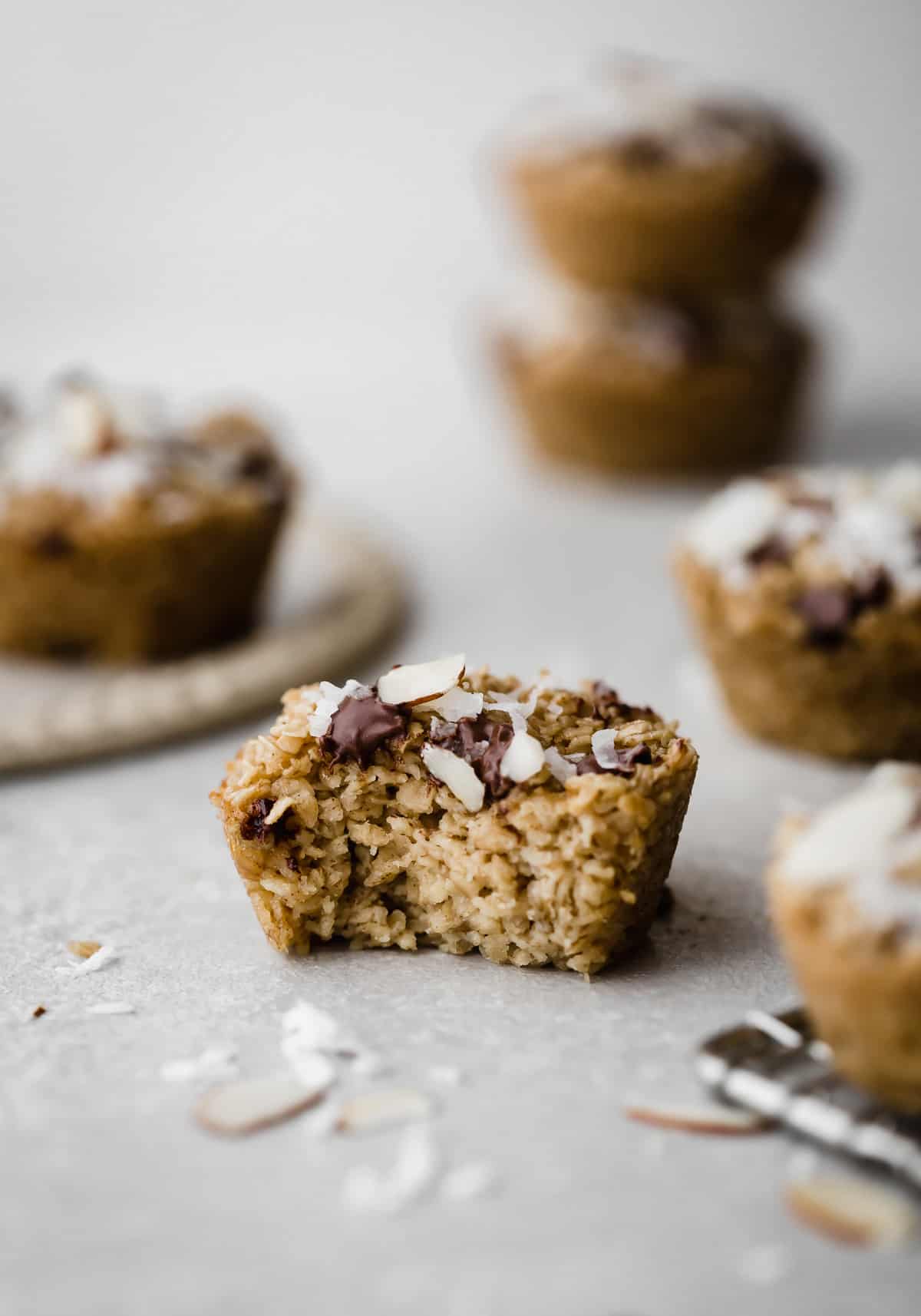 Source: saltandbaker.com
If you're after something quick and easy to send with them to day-care, these baked oatmeal cups are the answer. You only need five minutes of hands-on time to prepare these the night before.
Just chuck all your ingredients in a bowl, mix them up, and bake in some muffin tins. It is seriously that easy, but they taste delicious.
Source: plantbasedonabudget.com
Why not take baking out of the equation with these incredible peanut butter oatmeal bars? Bursting with the salty creaminess all toddlers love, these no-bake treats are to die for.
They're packed with protein and plenty of vitamins, so you know your little ones are getting a well-rounded meal. Trust me; you might find yourself sneaking one or two of these.
Source: thelittlestcrumb.com
The best thing about Nutella is obviously the taste, but it can be a little unhealthy. Why not temper some of that sugar with a healthy overnight oats recipe?
This creates a balanced and delicious breakfast your toddler won't be able to resist.
Vegan Breakfast Recipes for Toddlers
The world of vegan recipes is wide and wonderful, no matter how old you are. These delicious vegan breakfast recipes for toddlers capitalize on some of the best ingredients in the breakfast game!
Incorporate simple, healthy, whole foods into your toddler's day from their first bite. Let's dive into these toddler-friendly vegan breakfast recipes.
Source: allnutritious.com
Let's kick off our vegan adventure with a personal favorite: apple cinnamon porridge. This is another one from my breakfast bag of tricks.
It's perfect for fall weather, with warming notes of cinnamon and sugar.
Source: flavourstreat.com
Get all the taste of a frittata with none of the egg! These delightful little frittata bites are super easy to prepare in advance. Plus, they're perfect for packing in a lunch box or picnic basket.
They're also freezer friendly, so you can prepare these up to three months before eating. Check out more low-calorie egg recipes.
Source: foodsharingvegan.com
In the breakfast game, smoothies are ol' reliable. You never have to worry about what to serve your little one when there's plant milk, banana, and berries in the house.
Whip your ingredients up in a blender and serve for a quick and easy vegan breakfast solution! You could also give this mango spinach smoothie a try.
Source: plantbasedonabudget.com
I always get skeptical looks when I talk about vegan waffles, but these will blow those looks out of the water! They're light, fluffy, and deliciously crispy on the outside.
This is the perfect way to treat your toddler on the weekend. Top with fresh fruit and a drizzle of Nutella for a mouth-watering delight.
Source: plantbasedonabudget.com
What's better than a peanut butter and jelly sandwich? The same thing in chia pudding form, of course! This ultra-healthy, ultra-tasty take on an old favorite is perfect for vegan toddlers.
Prepare this the night before and top with fresh fruit in the morning for a quick and easy treat.
Source: theshortordercook.com
Take fresh pears and crank up their flavor by a hundred with this unbeatable stewed pears recipe. This is great for toddlers who are still a little skeptical of their fruit.
The sweet, creamy flavor and smooth texture will have your little one on board in no time.
Source: throughthefibrofog.com
Cherries are one of those indulgent ingredients you just have to appreciate when they're in season. Pick up a bushel and prepare these delicious overnight oats for the whole family.
While pitting and stemming the cherries can be a little tedious, the result is worth it come the following day!
Source: allergyummy.com
These insanely good breakfast bars only require three ingredients! They're healthy, free from refined sugar, and taste a hundred times better than any bars you could buy off the shelves.
Pack these up in a lunch box or serve them quickly when you need to get everyone out the door!
Egg Breakfast Recipes for Toddlers
Eggs are a hugely popular breakfast ingredient, and that's for a few excellent reasons! Not only are they delicious, but they're also quick to prepare, cheap to access, and super versatile.
Whether your toddler likes their eggs runny or hardboiled, there's an egg recipe on this list that's bound to break them out of their shell.
Source: recipesfromapantry.com
This next recipe is adorable, offering the perfect way to get some vegetables onto your little one's plate. Light and fluffy, these egg bites are as easy to eat as they are to make.
Your toddler will love these egg bites for their texture and taste. You will love them because they require almost no hands-on prep.
Source: feastingnotfasting.com
Take an excellent old-fashioned quiche and deliver it with a bit of pizzazz. These tasty egg muffins are like a quiche without the crust; they're twice as good.
Check in with your kids about what they want to see incorporated into these egg muffins. It's a great way to get them involved and interested without handing over the reins.
Find more low calorie muffins here.
Source: amummytoo.co.uk
You've heard of French toast, but how about we kick things up a notch? These incredible savory eggy crumpets are lighter and fluffier than French toast. Plus, they're missing all that sugar!
You can serve these up as-is or take an extra five minutes to accompany them with some fresh vegetables. Either way, your toddler will inhale these tasty crumpets.
Source: beeyondcereal.com
Got a lot of mouths to feed and not a lot of time to do it? These baked scrambled eggs are the perfect solution! They're light, fluffy, and require no babysitting.
So, you can get on with all the other tasks on your to-do list while these eggs bake happily in the oven. Serve up with a slice of toast for a leisurely crowd-pleasing breakfast.
Source: joyfilledeats.com
I bet you didn't know you could use your Air Fryer like this! You can incorporate any ingredients you like into these scrumptious omelet bites.
This is the kind of recipe you can keep in your weekly rotation. Just switch bacon for broccoli, and you've got a brand-new dish!
Source: sugarandsoul.co
Who doesn't love a sheet pan dish? This wonderful recipe requires barely any dishes, so you can keep your kitchen clean at the start of the day.
Plus, the result is so adorable your toddler won't be able to resist eating it! Adorn with crushed bacon or crumbled cheese for an ultra-tasty treat.
Source: peaceloveandlowcarb.com
Who knew meal prepping could be this luxurious? With every bite, these keto-friendly French toast egg puffs promise light and fluffy flavor.
Drizzle them with some syrup and serve with a side of bacon for a quick and easy treat that's impossible to beat.
Source: ihearteating.com
Our final egg recipe puts Mcdonald's to shame with an egg muffin recipe that takes the cake. Bursting with delicious flavor and nutrient-rich vegetables, this is super easy to prepare.
You can also bake these in the oven and get on with other morning tasks while your toddler anxiously awaits their first delicious bite.
Other Breakfast Recipes
Sometimes, you just want something a little different. The same thing goes for our toddlers! Treat them to something unique with these eight breakfast recipes for toddlers.
Whether it's breakfast cookies or a good old hashbrown with a little twist, each recipe has something delicious to offer.
Source: allnutritious.com
These cheesy cauliflower bites are a personal favorite for chilly winter mornings. They're whole and hearty, so you know your little one will be full and satisfied.
Not to mention, all that nutritious cauliflower is flying stealthily beneath the tasty cheese notes.
Source: recipesfromapantry.com
Embrace the spirit of fall with these incredible Air Fryer apple fritters. Each bite is crunchier than the last, and the notes of spice will have your toddler reaching for a second one immediately.
Plus, they're super easy to prepare on a chilly morning as a little treat. This is one of those recipes that prove how good it is to own an Air Fryer.
Source: butteryourbiscuit.com
Pack all French toast's delightful flavor and texture into a bite-sized package. These perfectly-sized French toast muffins are great for a lazy Sunday morning.
Your toddlers will go nuts over the flavor. They taste just like a plate of regular French toast! Drizzle with syrup, serve with some fresh fruit, and you're good to go!
Source: goodiegoodielunchbox.com.au
These four-ingredient frittatas are perfect for spring. Each bite is refreshing yet filling with the combination of pea, mint, and feta.
This is the first delicious step if you're looking to start your toddler on the path toward a refined palate.
Source: foodsharingvegan.com
Some days, you just need to give in to the potato craving. Hash brown patties are the perfect breakfast food for feeding that salty yearning, and they're so easy!
Just whip these out of your freezer and shoot them straight into the Air Fryer. No muss, no fuss, and a delicious breakfast once the timer goes off.
Source: cinnamonandsageco.com
This overnight French Toast bake is the breakfast dish to whip out on your toddler's birthday. It's a little special, a little luxurious, and a lot tasty.
As a bonus, you can easily prepare the meal the night before so you can savor a lazy morning with your little one.
Source: blackberrybabe.com
Now, serving donuts to your tot for breakfast might strike that guilty conscience… but what if the donuts are made of pumpkin? All you need is a donut pan and an open mind!
These baked pumpkin donuts are incredibly delicious, and they're a special treat for your little one. Reduce the sugar and increase the excitement with this fantastic recipe.
Source: maesmenu.com
We're capping off our list with a nutrient-rich, protein-dense, ultra-healthy recipe! These delicious protein breakfast cookies are perfect for meal-prepping… and only need one bowl.
Pack these up to give your toddler for day-care or keep them in the pantry for a last-minute breakfast option you and your family will love.
41 Easy Breakfast Ideas for Toddlers
Got picky kids? These easy breakfast recipes for toddlers will fill up your children and save you from headaches.
Ingredients
1. Sweet Potato Breakfast Bowl
2. Coconut Flour Muffins
3. Chocolate Banana Smoothie Bowl
4. Spinach Banana Muffins
5. Breakfast Banana Split with Berries
6. Acai Bowl
7. Fresh Strawberry Milk
8. Spinach and Mushroom Pancakes
9. Banana Peanut Butter Porridge
10. Blueberry Oatmeal Muffins
11. Banana Oatmeal Pancakes
12. Strawberry Overnight Oats
13. Instant Pot Oatmeal
14. Oatmeal Fingers
15. Baked Oatmeal Cups
16. Peanut Butter Oatmeal Bars
17. Nutella Overnight Oats
18. Apple Cinnamon Porridge
19. Vegan Frittata
20. Vegan Strawberry Smoothie
21. Vegan Waffles
22. PB&J Chia Pudding
23. Stewed Pears
24. Cherry Overnight Oats
25. Blueberry Bars
26. Instant Pot Egg Bites
27. Egg Muffins with Broccoli and Cheddar
28. Baked Eggy Crumpets
29. Baked Scrambled Eggs
30. Air Fryer Omelet Bites
31. Sheet Pan Egg in a Hole
32. French Toast Egg Puffs
33. Sausage Egg Muffins
34. Cheesy Cauliflower Bites
35. Air Fryer Apple Fritters
36. French Toast Muffins
37. Pea Feta Mint Frittata
38. Air Fryer Hash Brown Patties
39. Overnight French Toast Bake
40. Baked Pumpkin Donuts
41. Protein Breakfast Cookies
Instructions
Scroll up to get a bunch of easy, yummy, and delicious recipes. Don't be afraid to get creative with the ingredients, you might discover a flavor you didn't know you liked.
Get your shopping list going and make sure you've got all the ingredients.
Get cooking and make your next Breakfast for Toddlers!
Notes
Which one of these recipes was your favorite? Let me know in the comment section or on Pinterest!