Imagine a world where new cooking ideas meet healthy choices. Not eating meat in your dinners isn't just a trend anymore. These meatless dinner ideas will help your whole family eat less meat.
These easy meatless meals are a fun way to reduce your meat consumption. It's like going on a tasty adventure where plants lead the way.
If you're someone who likes fresh veggies a lot, is looking for a cheaper alternative, or just wants to try something different, then I've got 51 super delicious recipes for you in a great way.
These easy recipe ideas are made to make your senses happy, change up your dinner routine, and prove that there are so many ways to enjoy a diet full of plants and plant-based proteins.
So, let's start this food journey together.
I'm here to show you the best part is dinners without meat can be exciting and really yummy!
These meatless Monday recipes will make your taste buds happy and give your body good stuff.
This list of meatless dishes has all sorts of hearty meal ideas – from comfy ones that make you feel warm inside to foods inspired by places around the world.
Here's your guide to enjoying lots of tasty dinners that come from the earth's bounty, no meat required!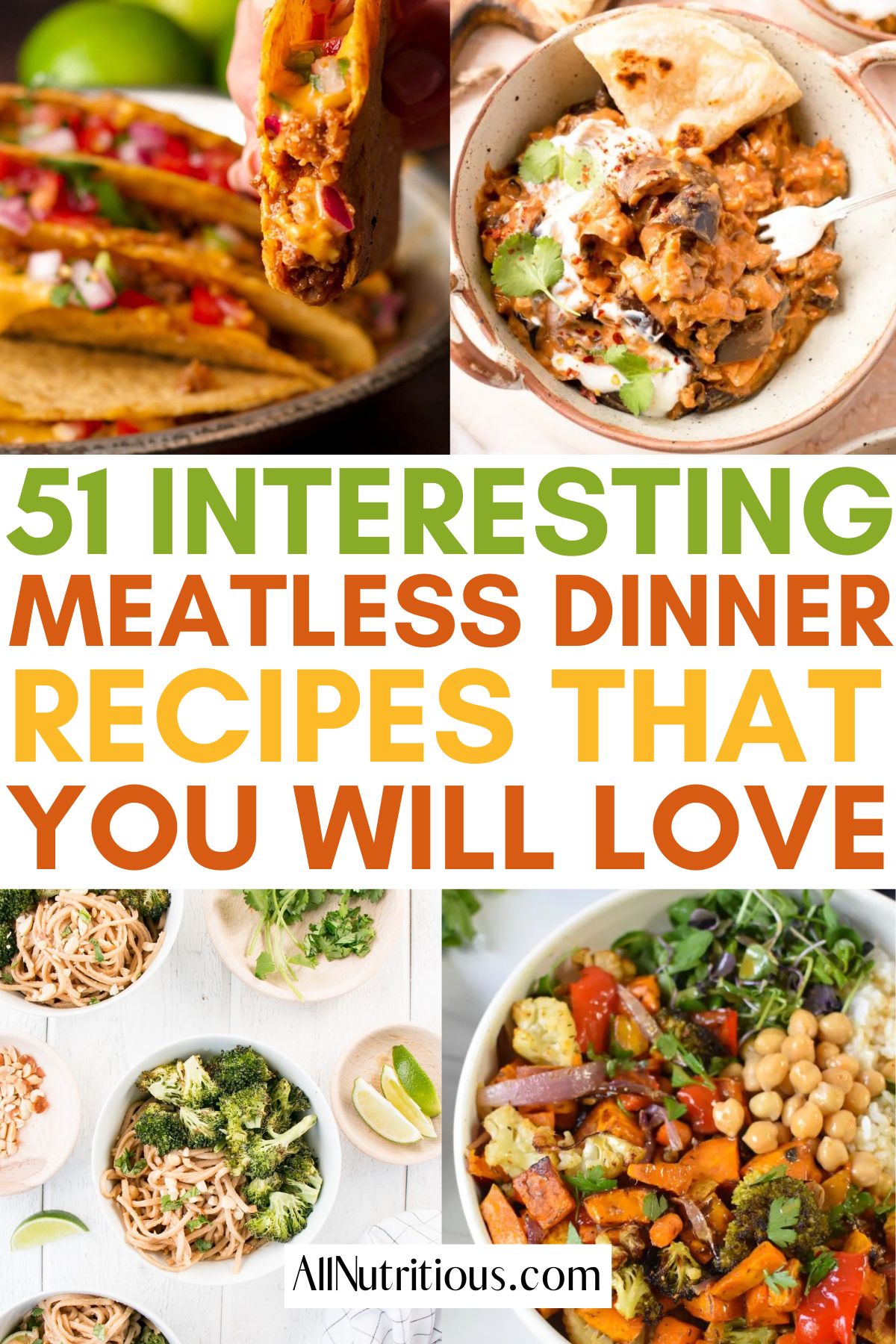 What is a Good Meal Without Meat?
I get it, you need some vegetarian dinner ideas, and you need them now! The good news is that a good meal without meat can be just as delicious and satisfying.
It might include a variety of plant-based ingredients that provide flavor, texture, and nutrition.
Some ideas for a tasty meatless meal could be:
Vegetable Stir-Fry: A colorful mix of fresh vegetables like bell peppers, broccoli, carrots, and snap peas, sautéed in a flavorful sauce and served over rice or noodles.
Chickpea Curry: A rich and hearty curry made with chickpeas, tomatoes, onions, and aromatic spices, served with rice or flatbread.
Spinach and Mushroom Risotto: Creamy risotto cooked with Arborio rice, spinach, and mushrooms, infused with vegetable broth and Parmesan cheese.
Caprese Salad: A classic Italian dish featuring ripe tomatoes, fresh mozzarella, basil leaves, and a drizzle of balsamic glaze.
Quinoa Salad: A light and nutritious salad made with cooked quinoa, colorful vegetables, herbs, and a zesty lemon vinaigrette.
Black Bean Tacos: Warm tortillas filled with black beans, lettuce, tomatoes, avocado slices, and a tangy salsa.
Mushroom and Spinach Pasta: Pasta tossed with sautéed mushrooms, spinach, garlic, and a touch of olive oil for a simple yet flavorful dish.
Sweet Potato and Black Bean Bowl: Roasted sweet potato chunks, black beans, corn, and avocado served over a bed of brown rice or quinoa.
Eggplant Parmesan
Lentil Soup
Remember, a good meal without meat can be just as satisfying and tasty as any meat-based dish.
The key is to use a variety of flavorful ingredients, herbs, spices, and creative cooking techniques to make the most of your meatless options!
Meatless Dinner Ideas for Family
Source: allnutritious.com
This dish brings together the crispness of zucchini slices and an array of colorful vegetables in a sizzling stir-fry.
The combination of textures and flavors is enhanced by a savory sauce that perfectly complements the natural sweetness of the veggies.
This quick and nutritious meal is perfect for busy weeknights when you want something both tasty and healthy.
Source: acedarspoon.com
Tender chunks of eggplant are gently simmered in a velvety curry sauce infused with aromatic spices and rich coconut milk.
The result is a harmonious blend of flavors that dances on your palate. Serve this dish over a bed of fluffy rice for a hearty and satisfying Sunday dinner that's a true celebration of flavors.
Even the meat lovers will be impressed by this delicious meal.
Source: livingfreelyglutenfree.com
This recipe takes a medley of vibrant vegetables and transforms them into a nourishing bowl of goodness.
With each spoonful, you'll experience the comforting warmth of homemade broth and the delightful textures of assorted veggies.
It's a versatile option that's perfect for cozy nights in or as a light and satisfying starter.
Source: mykitchenlove.com
Elevate your dinner experience with the exotic flavors of garlicky peanut soba noodles. These delectable noodles are coated in a rich and savory peanut sauce that's both indulgent and satisfying.
The dish is completed with a colorful assortment of crunchy vegetables that add a burst of freshness and vibrancy.
This recipe brings the tastes of Asia to your table in a way that's easy to prepare and utterly irresistible.
This is one of the most fun weekend dinner ideas for a night in!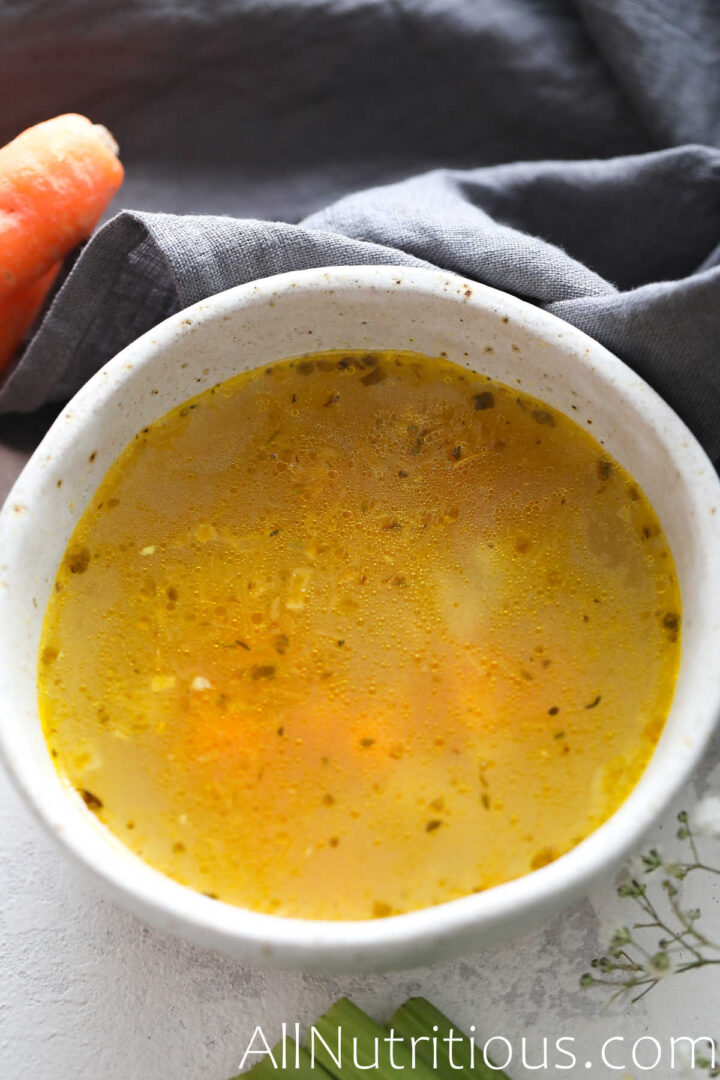 Source: allnutritious.com
Sometimes, the simplest ingredients yield the most comforting results. This creamy celery and carrot soup is a testament to that notion.
The delicate flavors of celery and carrots are showcased in a velvety soup that's soothing and wholesome.
With each spoonful, you'll enjoy a harmonious balance of flavors that's perfect for a light low calorie dinner or a nourishing starter.
Source: krumpli.co.uk
If you're craving bold and vibrant flavors, look no further than these tantalizing tofu satay skewers.
Marinated tofu is grilled to perfection and served with a delectable peanut dipping sauce that's both creamy and savory.
The combination of the tender tofu and the luscious sauce creates a taste sensation that's sure to impress even the most discerning palates.
Easy Meatless Dinner Ideas
Source: thedevilwearssalad.com
Elevate your salad experience with the unique and delicate flavors of pearl oyster mushrooms. This salad brings together these earthy mushrooms with fresh greens and a zesty dressing.
This is a combination that's both elegant and satisfying! With its delightful textures and an interplay of flavors, this salad is a standout addition to any dinner table.
Source: greenbowl2soul.com
Spice up your dinner routine with this easy Mexican rice that's bursting with vibrant flavors.
The fluffy rice is infused with a medley of spices, tomatoes, and colorful vegetables that create a fiesta of tastes in every bite.
Whether enjoyed as a standalone dish or as a side to complement other Mexican-inspired creations, this rice dish is a surefire hit.
Source: notentirelyaverage.com
Indulge in the ultimate comfort food with these four cheese-stuffed shells. Jumbo pasta shells are generously filled with a luxurious blend of cheeses that melt into a creamy symphony of flavors.
Baked in a bed of tomato sauce until golden and bubbling, each forkful offers a delightful contrast of textures and a rich explosion of cheesy goodness.
Source: thelazyslowcooker.com
For those days when you want a hearty dinner with minimal effort, the lazy slow-cooker eggplant casserole has you covered.
Layers of tender eggplant, tomatoes, and aromatic seasonings meld together over hours of slow cooking. It all results in a satisfying and flavorful dish that practically cooks itself.
It's a fantastic option for busy days when you're craving a comforting, fuss-free meal. Find more crockpot recipes here.
Source: emilykylenutrition.com
I'm all about easy and delicious dinners, and this recipe hits the mark. Picture this: crispy garlic tofu paired with roasted Brussels sprouts, all cooked on a single sheet pan.
The tofu is marinated in a flavorful garlic sauce that adds an irresistible twist. It's a wholesome and satisfying dish that's perfect for a meatless dinner option.
Find more sheet pan dinners here!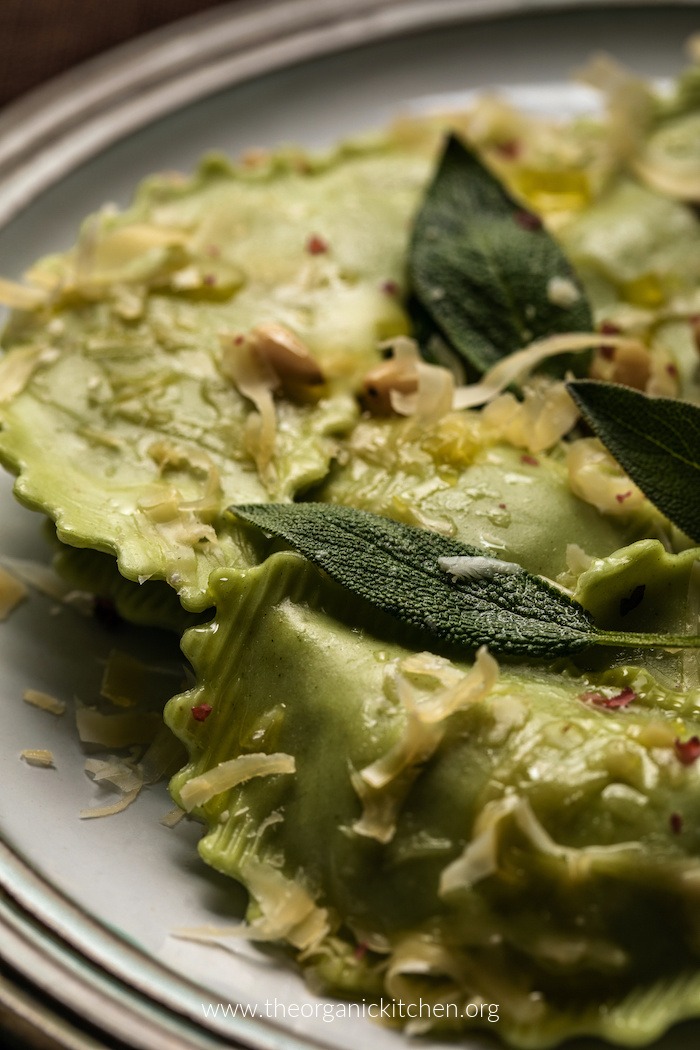 Source: theorganickitchen.org
Indulge in the rich flavors of this simple yet elegant dish. Pillowy ravioli, cooked to perfection, are coated in a luxurious sage-infused brown butter sauce.
It's a delightful medley of tender pasta and aromatic herbs that will make your taste buds dance. This recipe proves that meatless dinners can be utterly satisfying and full of flavor.
Source: krumpli.co.uk
Get ready to embark on a flavorful journey with this vegan curry. Bursting with a colorful assortment of vegetables, this bhuna curry is a celebration of spices and textures.
The rich tomato-based sauce complements the veggies perfectly, creating a wholesome and fulfilling dinner option that's packed with plant-based goodness.
Quick Meatless Dinner Ideas
Source: acedarspoon.com
Looking for a hearty and vibrant meatless dinner? Look no further. These sweet potato bowls are a delightful combination of roasted sweet potatoes, black beans, avocado, and a zesty lime dressing.
It's a balanced meal that's as visually appealing as it is delicious, making it an excellent choice for a nourishing dinner.
Source: 24bite.com
Taco night gets a creative twist with these tempeh fajitas. Marinated tempeh strips are sautéed with colorful bell peppers and onions, creating a medley of flavors that's hard to resist.
Packed with protein and seasoned to perfection, these no-meat tacos are a wonderful way to enjoy a satisfying and hearty dinner.
If you are on a budget, you need to know these other cheap recipes for dinner!
Source: thedevilwearssalad.com
Elevate your dinner with this refreshing and vibrant asparagus pasta salad. Blanched asparagus spears mingle with al dente pasta, cherry tomatoes, and a zesty vinaigrette.
It's a light and summery dish that's perfect as a standalone meal or as a side. This recipe showcases how simplicity can result in a delightful meatless dinner.
Source: dancingthroughtherain.com
Sheet pan dinners are a busy cook's dream, and this recipe delivers flavor and convenience. Pillowy gnocchi shares the spotlight with an array of roasted vegetables, all cooked in a single pan.
The result is a comforting and satisfying dish that highlights the deliciousness of roasted veggies and perfectly cooked gnocchi.
Source: cravingsomethinghealthy.com
When you're looking for a quick and nourishing meal, this one-pan farro dish fits the bill. Nutty farro is cooked with sun-dried tomatoes and then tossed with fresh arugula for a delightful contrast.
The simplicity of this recipe underscores how a few quality ingredients can come together to create a satisfying meatless dinner.
Source: thebellyrulesthemind.net
Explore the world of legume-based pasta with this enticing black bean pasta recipe. The rich, dark pasta is tossed with a medley of sautéed vegetables and a flavorful sauce.
It's a wholesome and satisfying dinner option that showcases how alternative pasta varieties can be both nutritious and delicious.
Source: cravingsomethinghealthy.com
Looking for a light and refreshing meatless dinner? These tofu lettuce wraps are a fantastic choice. Crumbled tofu is seasoned with a savory sauce and nestled inside crisp lettuce leaves.
Topped with crunchy veggies and a drizzle of sauce, these wraps are a delightful blend of textures and flavors that make for a perfect light dinner.
Source: thebellyrulesthemind.net
Looking for a quick and flavorful dinner option? This Instant Pot Vegetable Chow Mein is the answer.
Loaded with a colorful medley of fresh vegetables, tender noodles, and a savory sauce, it's a delightful blend of textures and flavors.
Plus, the convenience of using an Instant Pot makes this dish a weeknight favorite for busy schedules.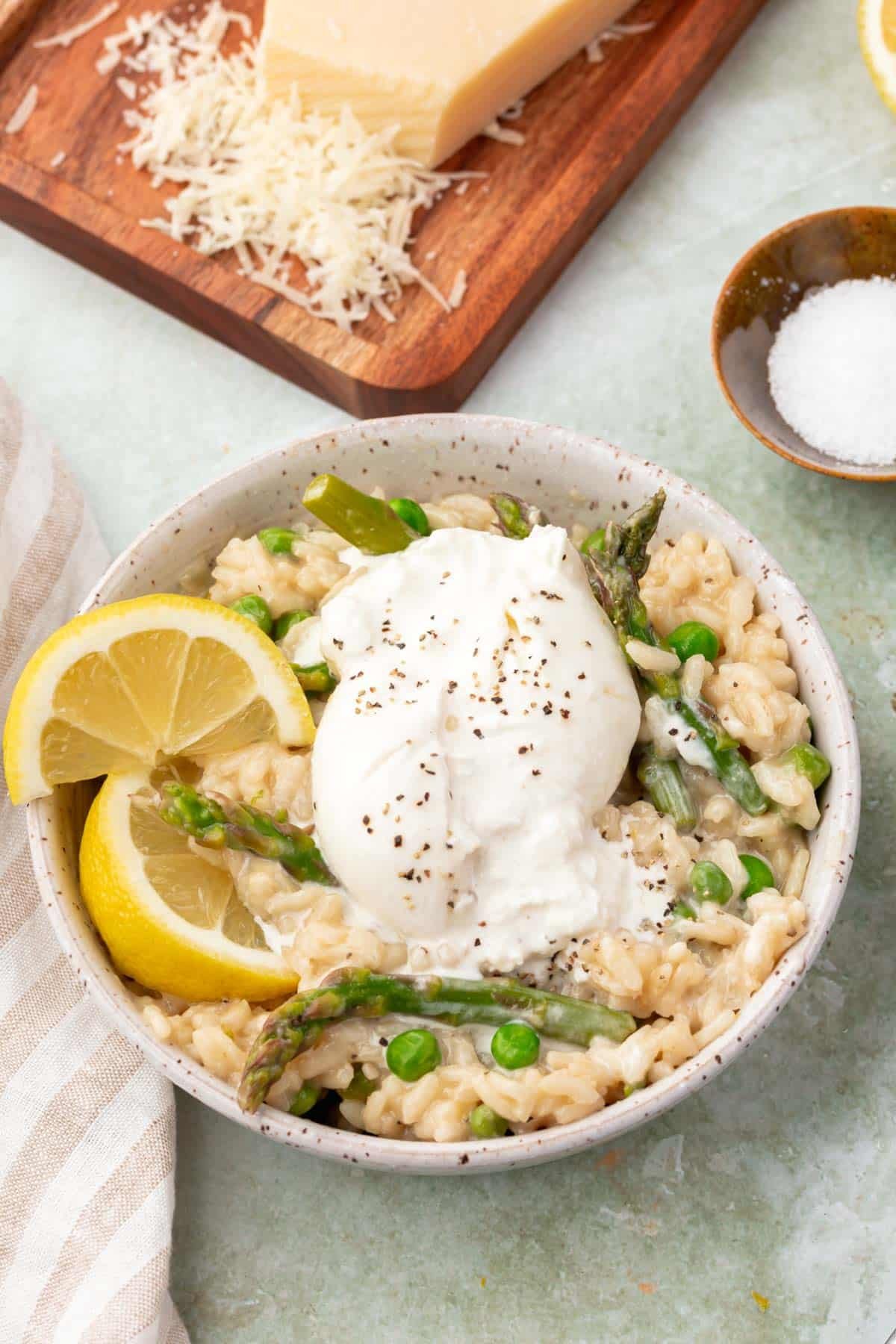 Source: adashofmegnut.com
Indulge in a creamy and comforting dinner with this Pea Asparagus Risotto.
The combination of tender Arborio rice, vibrant peas, and crisp asparagus creates a dish that's both satisfying and full of natural flavors.
Perfect for a cozy night in, this risotto recipe brings a taste of elegance to your meatless dining experience.
Source: thedizzycook.com
Craving a luxurious pasta dish? Look no further than this Creamy Boursin Pasta. The velvety sauce made from rich Boursin cheese coats each strand of pasta.
While the addition of fresh herbs adds a burst of freshness. Quick to prepare and oh-so-delicious, it's a wonderful way to enjoy a decadent dinner without any meat.
Source: bigflavorstinykitchen.com
Spice up your dinner routine with these Falafel-Spiced Chickpea Flatbreads. Crispy chickpea patties seasoned with traditional falafel spices are paired with soft flatbreads!
Add to that a variety of colorful toppings. The result is a satisfyingly crunchy, flavorful, and wholesome meal that's perfect for sharing with friends and family.
Meatless Monday Dinner Ideas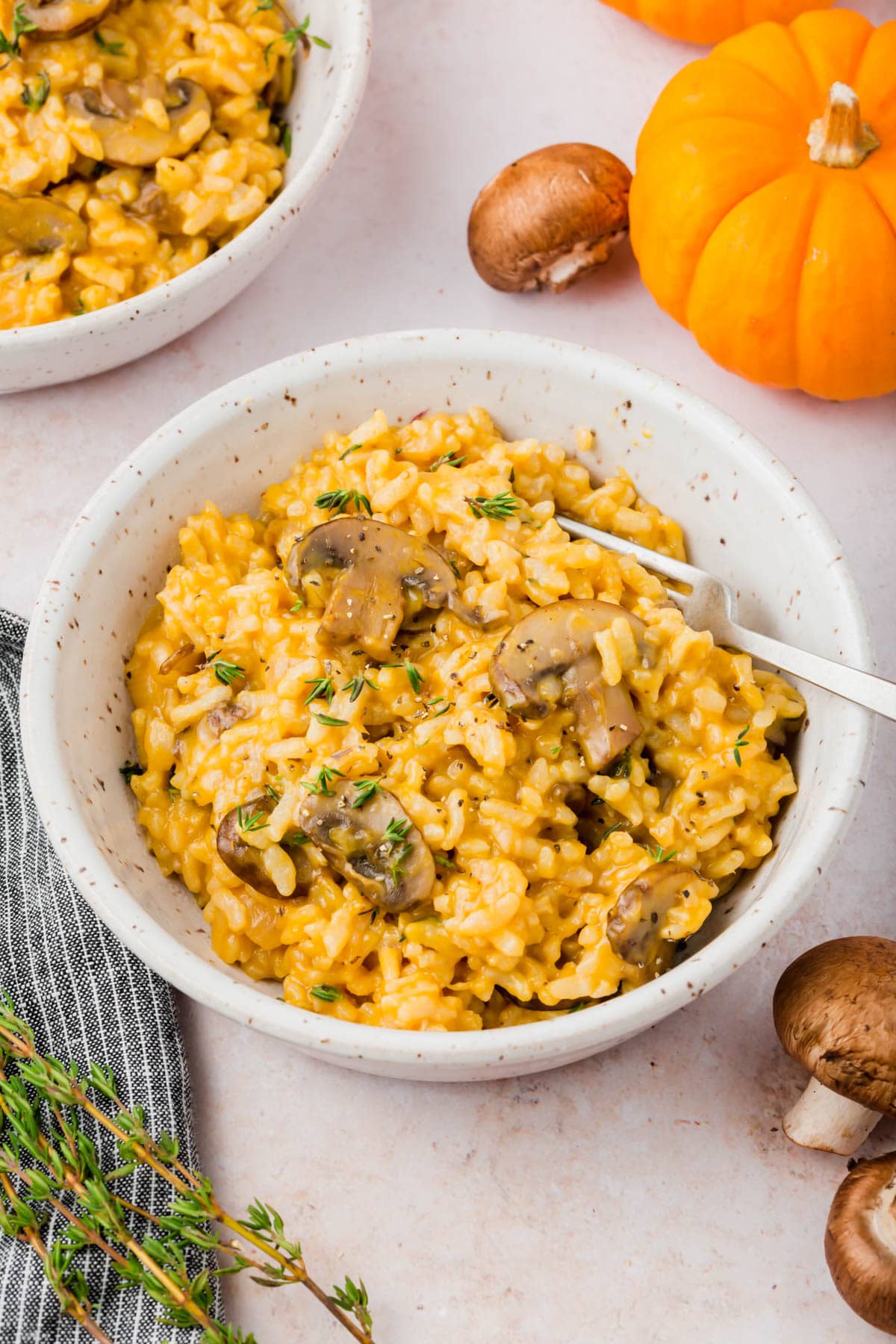 Source: adashofmegnut.com
Elevate your dinner with the unique combination of flavors in this Pumpkin Mushroom Risotto.
Creamy Arborio rice is cooked to perfection and enriched with earthy mushrooms and the subtle sweetness of pumpkin.
This dish showcases the beauty of seasonal ingredients and provides a hearty and satisfying meatless option.
Source: razzledazzlelife.com
Experience comfort in every bite with this White Veggie Lasagna. Layers of tender lasagna noodles are interwoven with creamy béchamel sauce, a variety of sautéed vegetables, and melted cheese.
Baked to golden perfection, this lasagna offers a delightful twist on the classic Italian favorite without the need for meat.
Source: eatplant-based.com
Satisfy your craving for a classic comfort food with a plant-based twist. These Lentil Bulgur Sloppy Joes replace traditional ground meat with a hearty and protein-packed mixture of lentils and bulgur.
The result is a savory, tangy, and slightly spicy filling that's perfect for piling onto buns and enjoying messily.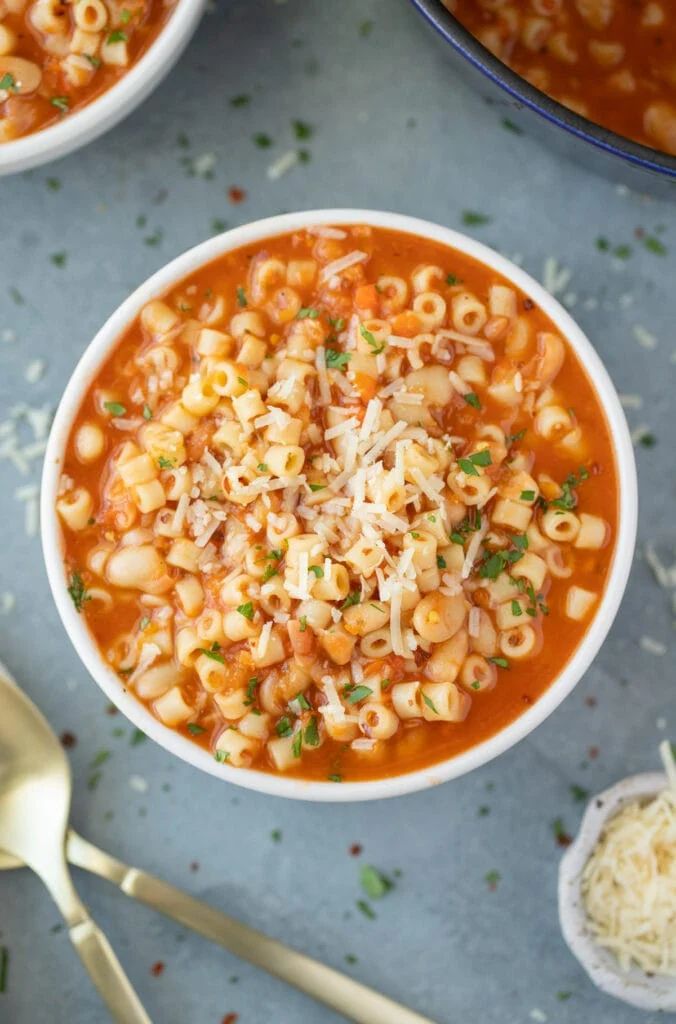 Source: thecleaneatingcouple.com
Warm up with a bowl of hearty and nourishing Vegan Pasta Fagioli. This rustic Italian soup is loaded with tender pasta, rich tomato broth, and a medley of vegetables and beans.
Packed with flavor and nutrients, it's a comforting option for those seeking a satisfying and meatless dinner.
Source: thecleaneatingcouple.com
Turn dinner into a cozy affair with this flavorful Vegetarian Chili.
Bursting with a medley of beans, vegetables, and aromatic spices, this chili offers a hearty and satisfying alternative to the meaty version.
Topped with your favorite garnishes, it's a bowl of warmth and comfort that's perfect for chilly evenings.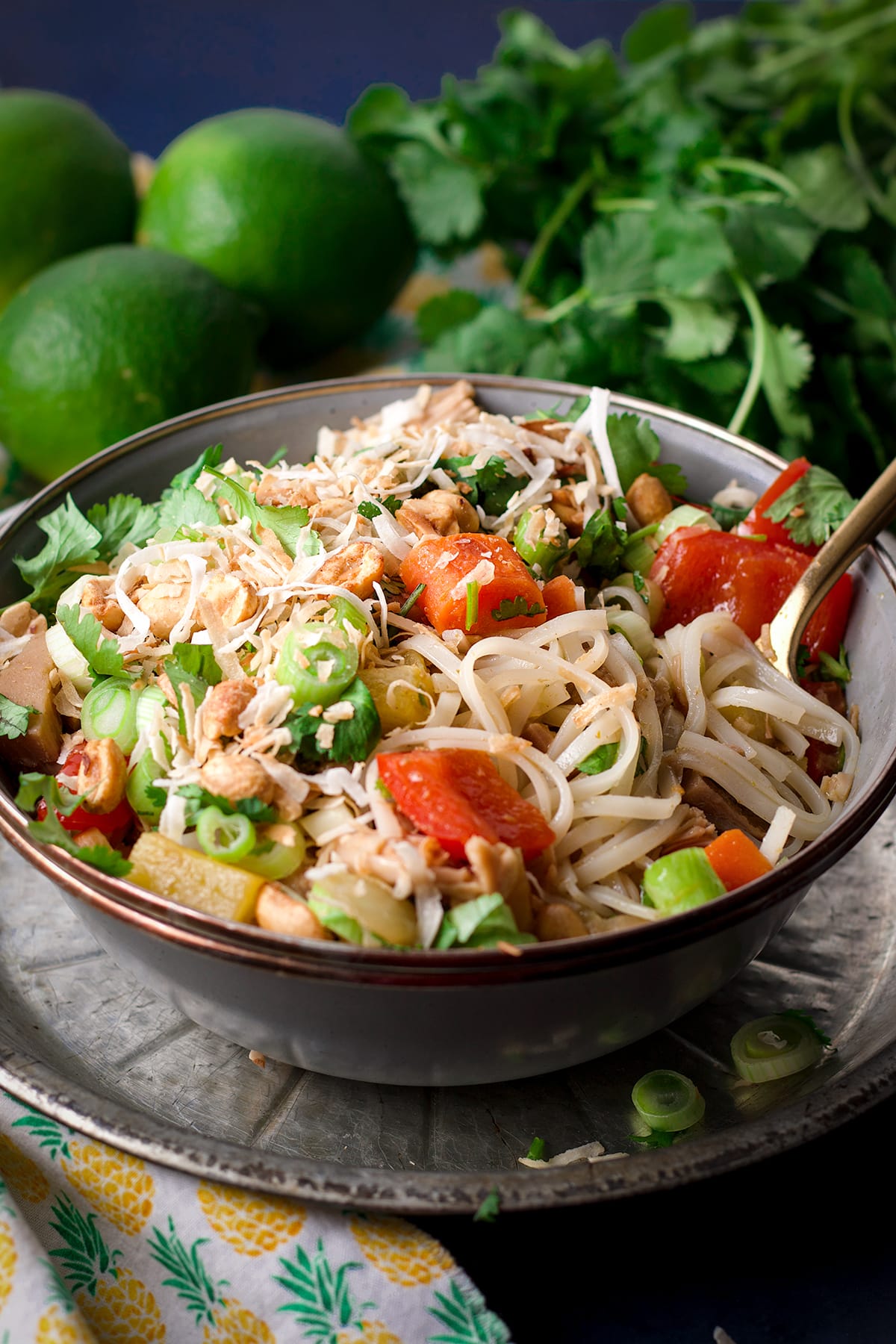 Source: alittleandalot.com
Explore global flavors with these vibrant Jackfruit Curry Bowls. The tender jackfruit is simmered in a fragrant curry sauce, creating a mouthwatering centerpiece for your bowl.
Paired with fluffy rice and an array of colorful toppings, these bowls offer a delightful fusion of textures and tastes.
Source: alittleandalot.com
Taco night gets a plant-based makeover with this Vegan Taco Meat. Textured vegetable protein and a blend of spices come together to create a flavorful and satisfying taco filling.
Load up your tortillas with this meatless alternative, and enjoy all the traditional taco toppings for a delicious and guilt-free dinner.
Source: thegoodheartedwoman.com
Indulge in the perfect balance of sweet and savory with this Roasted Butternut Squash dish. Roasted butternut squash is paired with crispy bacon, sautéed leeks, and creamy goat cheese.
The result is a dish that's both elegant and comforting. This recipe proves that meatless dinners can be rich in flavor and complexity.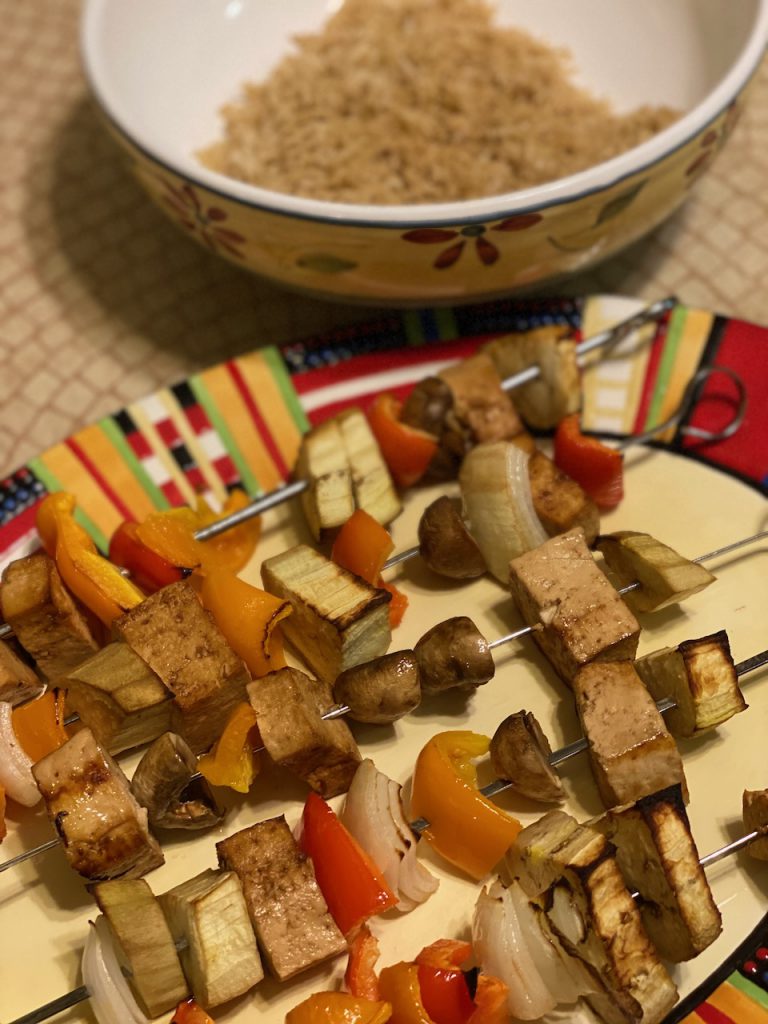 Source: themamamaven.com
Fire up the grill for these Teriyaki Tofu and Veggie Kabobs that are bursting with Asian-inspired flavors.
Marinated tofu and colorful vegetables are threaded onto skewers and grilled to perfection. This creates a delectable dinner option that's perfect for gatherings and warm-weather meals.
Source: christinascucina.com
Experience Italian comfort food at its finest with Gnocchi alla Gorgonzola. Pillowy soft gnocchi are coated in a velvety Gorgonzola cheese sauce, creating a dish that's both indulgent and delightful.
This recipe showcases that meatless dinners can be elegant and deeply satisfying.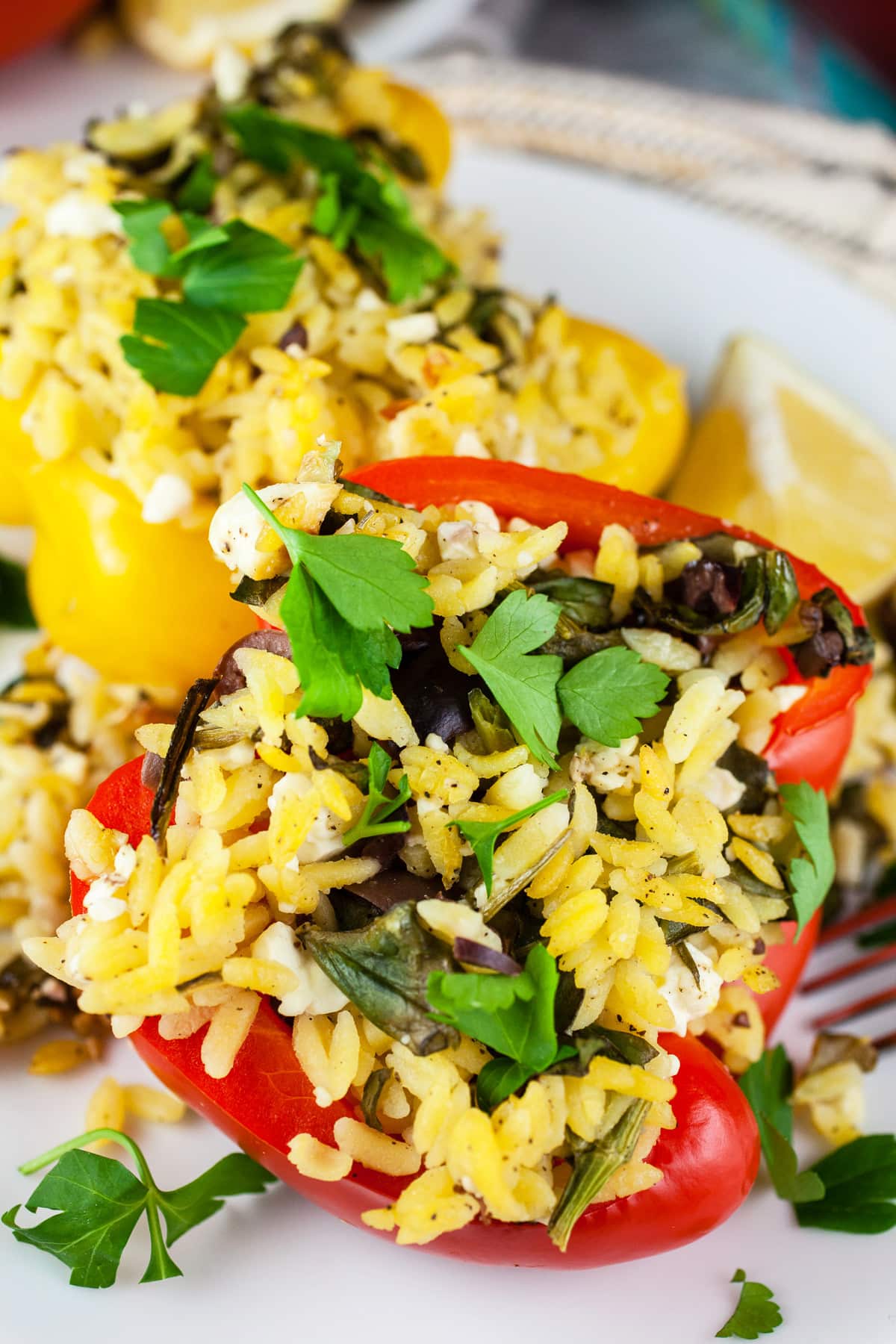 Source: therusticfoodie.com
Travel to the Mediterranean with these Greek Stuffed Peppers. Bell peppers are filled with a hearty mixture of rice, vegetables, and aromatic Greek spices!
You can't beat a dish like this. That's bursting with flavor and color. These stuffed peppers offer a taste of Greece and a satisfying meatless meal in one bite.
Check out these other tasty green pepper recipes!
Source: themamamaven.com
Craving a hearty and protein-packed dinner without the meat? Look no further than this delicious plant-based meatloaf recipe.

It's made using the innovative Impossible Burger, loaded with savory flavors and a meaty texture that will leave your taste buds amazed.
Say goodbye to traditional meatloaf and hello to this tasty, sustainable alternative!
Source: urbanblisslife.com
Get ready for a plant-based twist on a classic favorite! This meatloaf uses "impossible" ingredients to create a hearty and savory dish that's sure to impress.
With its meaty texture and rich flavors, it's a must-try for everyone, whether you're a vegetarian or not.
Source: thekitchenwife.net
Indulge in the ultimate comfort food with this butternut squash ravioli recipe. Each tender parcel bursts with a creamy, sweet-savory filling that's an absolute delight.

Topped with a luscious sauce, it's a perfect way to savor the flavors of fall. This is perfect as a back-to-school dinner idea!
Source: therusticfoodie.com
Spice up your evening with these tantalizing jackfruit birria tacos.

Slow-cooked to perfection, the jackfruit becomes tender and absorbs the rich blend of spices, creating a mouthwatering filling for your tacos. Your taste buds won't know what hit them!
Source: 24bite.com
Elevate your dinner with a unique twist on schnitzel! Kohlrabi takes center stage as a delicious meat substitute in this recipe.
Crispy on the outside and tender on the inside, these schnitzels are a delightful treat for any night of the week.
Simple Meatless Dinner Ideas
Source: adashofmegnut.com
Elevate the humble cauliflower to star status with Roasted Cauliflower Tacos, a recipe that defies expectations.
The cauliflower is roasted to perfection, achieving a delightful caramelized exterior and tender interior. It's your job to assemble the soft tortillas and adorn them with an array of vibrant toppings!
These tacos offer a burst of flavors and textures that prove vegetables are more than capable of stealing the spotlight.
Source: anediblemosaic.com
Embark on a culinary journey to India with the aromatic and indulgent Dal Makhani. This iconic Indian dish features rich lentils simmered with an array of spices and a generous dollop of butter.
This creates a velvety, flavorful experience. Served with rice or bread, this dish is a celebration of comfort and tradition. Great for a comforting weeknight dinner!
Source: tacoandtiramisu.com
Experience the essence of Spanish cuisine with Tortilla Española, a rustic and hearty dish that boasts simple yet satisfying flavors.

This Spanish omelet showcases the harmonious blend of potatoes, eggs, and onions, expertly cooked to create layers of tender goodness.

Versatile and full of character, Tortilla Española is a canvas for your creativity, inviting you to explore variations and make them your own.
This is perfect for a college dinner!
Source: tacoandtiramisu.com
Indulge in the flavors of Italy with Simple Eggplant Parmigiana, a dish that captures the essence of comfort food.

Layers of tender eggplant, tangy tomato sauce, and melted cheese come together in a symphony of flavors and textures.

This dish proves that a meatless dinner can be both hearty and satisfying, inviting you to revel in the beauty of Italian cuisine.
Source: theroastedroot.net
Warm up your evenings with the hearty embrace of Vegan Corn Chowder, a bowl of comfort that combines sweet corn and velvety potatoes in a creamy broth.
This soup showcases the delightful harmony of flavors that only a well-crafted chowder can provide.
Whether enjoyed as a starter or a main course, this recipe promises warmth and satisfaction with every spoonful.
Source: cravingsomethinghealthy.com
Simplify your dinner preparations without sacrificing flavor with One-Skillet Pappardelle Pasta Primavera. This dish brings together vibrant vegetables and tender pasta in a single skillet.
This medley of tastes and textures is ideal for a busy weeknight! With the convenience of one-pan cooking, you'll have a wholesome and delightful meal ready in no time.
Source: theorganickitchen.org
Elevate your grilled cheese game with the luxurious combination of Brie and Fig Grilled Cheese.
This gourmet twist on a classic sandwich brings together the creamy decadence of brie and the sweetness of fig spread. If you're looking for a refined sandwich, this is the recipe for you.
Indulgent and sophisticated, this sandwich is a testament to the magic of inventive pairings.
Source: cookeatlivelove.com
Embrace the ease and flavor of One-Pan Roasted Veggies, a dish that celebrates the natural beauty of colorful vegetables.
As they roast to perfection, their flavors intensify, creating a side dish that's both visually stunning and incredibly satisfying.
With minimal effort and maximum taste, this recipe is a go-to option for busy evenings.
Source: dancingthroughtherain.com
Embark on a culinary adventure with Stuffed Poblano Peppers, a dish that delivers a satisfying kick of heat and flavor. The poblano peppers are generously filled with a flavorful mixture!
When you make this, you're creating a harmonious balance of spice and savory goodness. Topped with melted cheese, these stuffed peppers are the perfect way to add some vegetables to your diet.
Source: greenbowl2soul.com
Delight in the umami-rich flavors of Mushroom Enchiladas, a dish that proves meatless meals can be just as hearty and satisfying.
Sautéed mushrooms take center stage, creating a filling that's both indulgent and delicious.
Wrapped in soft tortillas and bathed in a delectable sauce, these enchiladas are a testament to the versatility of plant-based ingredients.
This is one of the best easy dinner ideas to cook over and over!
Source: mykitchenlove.com
Experience the fusion of flavors and textures in Enchilada Quinoa Casserole, a dish that brings together the goodness of quinoa and the flavors of enchiladas.
Packed with protein, vegetables, and gooey cheese, this casserole is a hearty and wholesome option that's as nutritious as it is delicious.
This is one of the most delicious summer casserole recipes!
And there you have it! Whether you're branching out into veganism or just need something new to add to your meal roster, there's something for everyone on this list.
Do you have a favorite recipe I haven't included here? Let me know in the comments below! I'm always on the hunt for new recipes to feature.
51 Best Meatless Dinner Ideas For The Whole Family
Craving vegetarian food? Find your next favorite meatless dinner ideas and enjoy a flavorsome meal.
Ingredients
1. Zucchini Stir Fry
2. Eggplant Curry
3. Vegetable Soup
4. Peanut Soba Noodles
5. Celery and Carrot Soup
6. Tofu Satay
7. Pearl Oyster Mushroom Salad
8. Mexican Rice
9. Four Cheese Stuffed Shells
10. Eggplant Casserole
11. Sheet Pan Tofu Brussel Sprouts
12. Ravioli with Sage and Brown Butter
13. Vegetable Bhuna Curry
14. Sweet Potato Bowls
15. Tempeh Fajitas
16. Asparagus Pasta Salad
17. Sheet Pan Gnocchi with Vegetables
18. Farro with Sundried Tomatoes and Arugula
19. Black Bean Pasta
20. Tofu Lettuce Wraps
21. Vegetable Chow Mein
22. Pea Asparagus Risotto
23. Boursin Pasta
24. Falafel Spiced Chickpea Flatbread
25. Pumpkin Mushroom Risotto
26. Veggie Lasagna
27. Lentil Bulgur Sloppy Joes
28. Vegan Pasta Fagioli
29. Vegetarian Chili
30. Jackfruit Curry Bowls
31. Vegan Taco Meat
32. Roasted Butternut Squash with Bacon, Leeks, and Goat Cheese
33. Teriyaki Tofu and Vegetable Kabobs
34. Gnocchi Gorgonzola
35. Greek Stuffed Peppers
36. Plant-Based Meatloaf
37. Butternut Squash Ravioli
38. Jackfruit Birria Tacos
39. Kohlrabi Schnitzel
40. Entomatadas
41. Roasted Cauliflower Tacos
42. Dal Makhani
43. Tortilla Espanola
44. Eggplant Parmigiana
45. Vegan Corn Chowder
46. Pappardelle Pasta Primavera
47. Brie and Fig Grilled Cheese
48. One Pan Roasted Vegetables
49. Stuffed Poblano Peppers
50. Mushroom Enchiladas
51. Enchilada Quinoa Casserole
Instructions
Scroll up to get a bunch of easy, yummy, and delicious meatless recipes. Don't be afraid to get creative with the ingredients, you might discover a flavor you didn't know you liked.
Get your shopping list going and make sure you've got all the ingredients.
Get cooking and make your next Meatless Dinner Idea!
Notes
Which one of these recipes was your favorite? Let me know in the comment section or on Pinterest!