Thailand is known for its delicious desserts, blending fruits or vegetables with grains or creams to create smooth, cool, creamy delights. These Thai desserts are sure to satisfy any sweet tooth.
Whether you're already a fan of Thai cuisine or just hopping aboard the train of Thai food, this list has a delicious dessert recipe for you to try.
Check out twenty-seven iconic Thai desserts to try in your very own kitchen that you would think you'd find at Thai restaurants or street vendors.
What is the Most Popular Thai Dessert?
Thailand's national dessert is Khao Niao Mamuang, or 'Mango Sticky Rice' when translated into English.
This is an insanely delicious, sweet, and creamy dessert, so it's no wonder sweet sticky rice is so popular.
Rice is one of Thailand's chief agricultural exports, making its way as one of the main ingredients in many Thai dessert recipes.
Happily, that also means many traditional Thai dessert recipes are as easy to make as it is easy to cook rice.
Easy Thai Desserts
Source: greedygourmet.com
Speaking of the most popular Thai dessert, here it is! Khao Niao Mamuang is Thailand's national dessert, hailed as a 'must-try' for anyone visiting the beautiful country.
Trust me, even if you're not a fan of mango, you'll enjoy this recipe. It's cooling, creamy, packed with fresh fruits, and perfect on a hot summer day.
All you need to make one of the most popular Thai desserts are five ingredients, including glutinous rice, and an hour to get it done.
This is also one of the most delicious dairy-free desserts!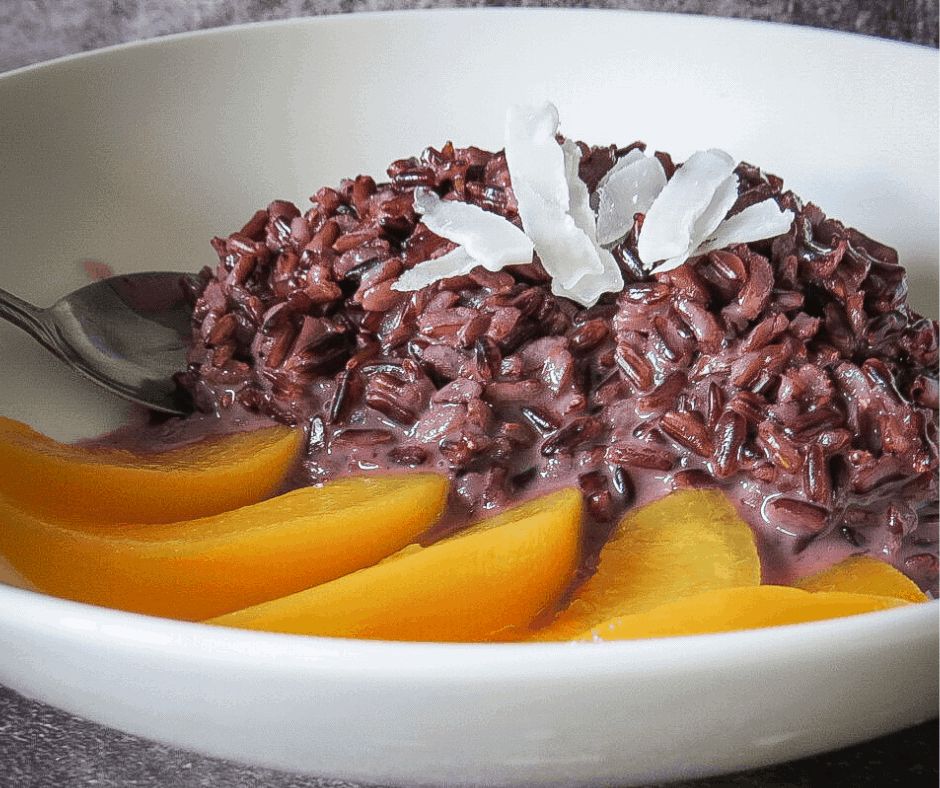 Source: joyfuleatingnutrition.com
Here's another dessert with tropical fruits to prove that rice is a big deal in Thai desserts. This black sticky rice pudding is deliciously earthy, balanced by the base of coconut milk.
This is the epitome of a tropical dessert, served with stone fruit and coconut shavings. The cool thing is you can even enjoy this sticky rice pudding as a breakfast, as it doesn't have much sugar.
Source: vegrecipesofindia.com
If rice pudding isn't your thing, but you love ripe mangoes, here's the solution for you! This amazing dessert is a mango and coconut pudding that you can have ready in fifteen minutes.
The perfect balance of mellow sweet coconut milk and sweet mango ensures this sweet dessert pudding never feels too sweet, so you can demolish a bowl in no time.
Plus, you only need five fresh ingredients to make this classic Thai dessert!
Love mango? Check out this fresh mango chia pudding.
Source: cookingwithnart.com
Tub Tim Krob – or 'Red Rubies Dessert' is a Thai dessert celebrating water chestnuts! This unique ingredient is a little bit crunchy and sweet, with a distinctive red color.
Submerged in coconut cream syrup, these chestnuts are a deliciously refreshing dessert perfect for a summer day. You can make these up to two days in advance, so they're great for picnics or brunch.
Source: forktospoon.com
For a very good reason, Banana fritters are one of the most popular desserts. This sweet snack is mellow, crunchy, and creamy.
The issue is getting them perfectly crispy without adding too much oil taste. That's where the air fryer comes in! Not baked or fried, these perfectly crispy bananas are a treat with any topping.
Source: amandascookin.com
Rolled ice cream is an iconic Thai dessert that's made its way worldwide. To make it at home, you don't need any special equipment!
You just need a sheet pan, ice cream, and a few hours to kill. You can get the family involved in making this with you.
It's a great way to spend some time together and get a treat out of it.
Source: bellyfull.net
Banana spring rolls are as delicious as they sound. These crunchy and creamy delights use spring roll wrappers to create a crisp exterior.
Paired with a generous scoop of ice cream and the iconic caramel sauce, these rolls will quickly make you a household favorite.
You can prepare the rolls ahead of time and fry them right before serving for maximum crunch too!
If you loved this yummy banana dessert, you will also enjoy this delicious banana chia pudding.
Source: amummytoo.co.uk
Crank things up a notch and add chocolate to your banana spring rolls. These ooey-gooey rolls leak melted chocolate everywhere, allowing it to blend with the ice cream and caramel sauce.
When we talk about 'indulgence,' this is exactly what we should all be thinking about. These rolls are the perfect balance of sweetness, texture, and temperature.
Have lots of bananas to use up? These best every banana desserts can help!
Source: cookingwithnart.com
Khanom Fak Thong – or 'Steamed Pumpkin Cake' – is an absolutely delicious finger food that's as fun to make as it is to eat. This is a great dessert to serve at parties.
Don't be skeptical of the pumpkin! The natural sweetness of this root vegetable blend with coconut milk, flour, and sugars creates a super moist crumb that will have you addicted in ten seconds flat.
Source: currytrail.in
Keep things simple with this amazing grilled pineapple recipe. The brown sugar rum glaze is the hero here, tempering the natural tartness of the pineapple while adding some dark sweetness.
Top with a scoop of ice cream or whipped cream to create the perfect summertime treat. The best part is how easy this dessert is to prepare, as you can prepare the glaze ahead of time!
Source: globalkitchentravels.com
Coconut custard is a unique treat. The mellow coconut flavor paired with the perfect smoothness of the custard means these unassuming little custards will blow you away with their taste.
Whip up these custards in advance and store them in the fridge for a simple weekend dessert. You can even whip these out on special occasions. A tiny bit of fruit syrup would go a long way here!
Source: fearlessdining.com
If you're looking for something unique, this dessert sushi recipe fits the bill.
Whether you're hosting a special occasion or want to try something new, these morsels with sweet rice will blow your mind!
Enjoy smooth, creamy, delicious sticky rice beneath a perfectly-sliced piece of mango. Topped with an unforgettable sauce, this is a mind trick of a dish that will delight your guests.
Source: cookingwithnart.com
Thai tea is a spiced black tea – much like masala chai in India – that uses flavors like tamarind, cardamom, and star anise to enhance the flavor. Now, imagine that in a smooth, cool cheesecake.
That's what this recipe offers! You only need a few simple ingredients to bring this cheesecake to life.
The impressive flavors hiding beneath its simple appearance will stun anyone who tries it.
Source: theforkedspoon.com
While Boba Tea originates in Taiwan, this Thai twist on the favored beverage makes it stand out. If you're a boba fan, you have to try this recipe.
It uses Thai spiced tea instead of basic black tea, including the signature tapioca pearls at the bottom of the cup to complete the treat and give it a unique flavor.
Enjoy this delicious treat as a perfect dessert or refreshing drink with a refreshingly sweet flavor on a hot day.
Source: aubreyskitchen.com
Continuing with the Thai tea trend, here's another way to enjoy this delicious flavor profile. Imagine the warmth of cardamom, star anise, and tamarind playing against the cool creaminess of ice cream.
You don't have to imagine it because you can make this Thai ice cream for yourself!
This is a no-churn ice cream with delicious vanilla notes that doesn't even require an ice cream maker. It's so simple.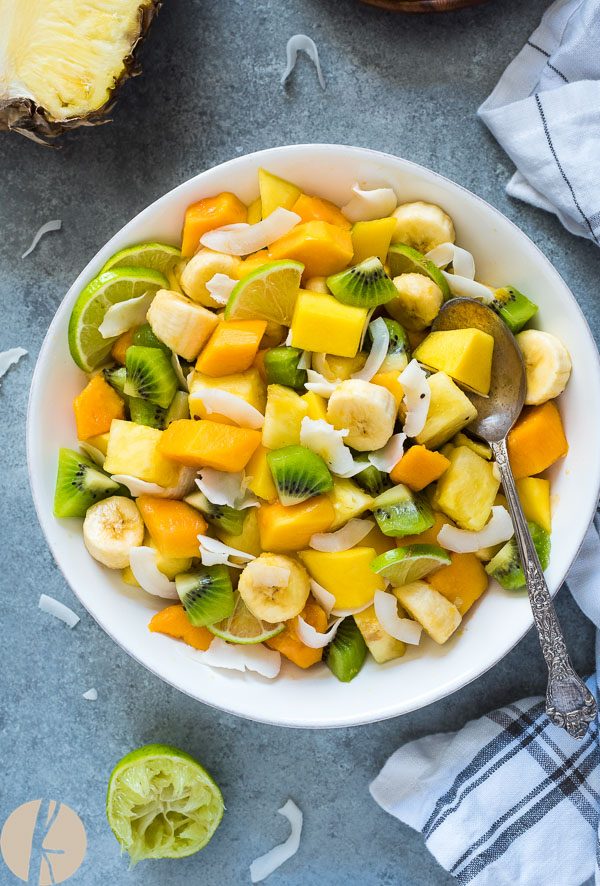 Source: flavorthemoments.com
Sometimes, it's nice just to take it back to basics. This tropical fruit salad features many popular fruits from Thailand, with a few extras thrown in for interest.
Take this lovely salad to potlucks, picnics, or anywhere else you'd like to see a healthy dessert option. Don't worry. Even though it's healthy, that doesn't mean it isn't tasty!
Source: cookingwithnart.com
Nam Kang Sai translates to 'shaved ice dessert,' a popular dessert staple in Thailand. Much like the Korean bingsu, the sweet shaved ice is used as a base for all sorts of delicious toppings.
This is a great way to accommodate a large group of people needing dessert. Set up a 'make your own Nam Kang Sai' bar and let everyone go wild with fresh fruit, candies, syrups, and more!
Source: vidhyashomecooking.com
Create something both refined and delicious using super simple ingredients. In Thai, this dessert is called Woon Moongwang.
It's like a panna cotta, with a smooth coconut layer and a sweet mango layer. The preparation time for this dessert is less than half an hour, meaning you can quickly whip this up before dinner.
Let it chill for two hours, whip it out, and impress your guests with this beautiful two-layered creation.
Source: straighttothehipsbaby.com
Thai basil differs from basil, offering a slightly spicy, almost licorice-like taste that makes it a popular favorite in sweet and savory dishes.
In this case, that peppery taste is an amazing contrast to sharp lime. Paired with the creamy vanilla of the ice cream, this dessert is one you won't want to miss.
Remember, you need an ice cream churner to bring this one in from the cold.
Source: cookingwithnart.com
Next is a chilled sticky rice pudding with little speckles of corn. You can have this beautiful dessert ready to go using just a few ingredients and twenty minutes of your time.
The recipe maker suggests dried butterfly pea flowers to create the iconic blue color, but you can use any other color you like to make this dessert sing.
Source: thediscoveriesof.com
Banana with coconut milk – or Kluai Buat Chi – is an unassuming name for a generally unassuming recipe. This doesn't look like much… until you take a bite. Then, it's an explosion of flavor!
This is a ridiculously simple dessert, perfect for fighting off the heat of a blistering summer day. The key is not to overcook the bananas, as they will turn mush if you do.
Source: gimmeyummy.com
Kanom Kluay is a Thai banana steamed cake, meaning it's ridiculously moist and full of rich banana flavor. The cakes are even steamed in banana leaves, making them soft and chewy.
These cakes are best made with saba bananas, but you can use the larger bananas common in grocery stores if you can't find the saba variety.
Source: messyvegancook.com
Bua Loy an iconic sweet coconut-based soup dessert served warm. With little chewy rice dumplings floating in the coconut soup, this dessert is one of the most comforting things you'll ever eat.
You don't need a lot of ingredients to make this dessert, and a single batch can feed quite a few people.
This is a great crowd-pleaser to whip out if you want to introduce your guests to delicious Thai sweets!
Source: cherryonmysundae.com
Step aside molten chocolate lava cake. There's a new king in town. This scrumptious molten lava cake is bursting with the earthy, spicy flavors Thai tea is known for.
Not only is it creamy and smooth, but it's also a super unique take on an old favorite. So, you know everyone will want to dig in! You can have this on the table with just an hour on the clock.
Source: cook.me
Looking for something easy and approachable for your first foray into Thai desserts? This is a Thai mango cake with hints of coconut to round out the sweetness of that ripe mango.
This is slightly time-consuming to make, so ensure you set aside a couple of hours to get this ready. Once prepared, this is an absolute showstopper of a dessert.
Source: shesimmers.com
Take a hint from Thai street food vendors and try out Nang Let, a sweet crispy rice cake drizzled with dark sugar syrup. These little cakes are everything you want from a dessert.
They're crunchy, delicious, sugary, and sticky. What's not to love? This dessert does take about ten hours to make. However, most of that is hands-off time allowing the rice cakes to dry.
Source: saveur.com
Our final dessert is another iconic Thai classic: Khanom Chan. If you love Jello, then you will love this dessert. The slightly chewy layered cakes sing with the flavors of coconut and pandan leaves.
These take a fairly long time to set, so make sure you prepare these well in advance. With their minimalistic look and mellow flavor, these are a great way to wind down a dinner party.
Continue discovering different cuisines with these delicious Filipino desserts!
So, which of these desserts has struck your fancy? Are you a long-time lover of Thai cuisine or a first-timer looking for inspiration? Let me know in the comments below!
Check out the rest of All Nutritious for iconic meal lists from all around the world.
27 Traditional Thai Desserts You Must Try
If you're curious about Thai desserts, check out this list of easy and delicious dessert recipes that are sure to satisfy.
Ingredients
1. Mango Sticky Rice
2. Black Sticky Rice Pudding with Coconut Milk
3. Mango Pudding
4. Red Rubies Dessert
5. Air Fryer Thai Banana Fritters
6. Rolled Ice Cream
7. Banana Spring Rolls
8. Banana Chocolate Spring Rolls
9. Steamed Pumpkin Cake
10. Grilled Pineapple with Brown Sugar Rum Glaze
11. Thai Coconut Custard
12. Coconut Sticky Rice Dessert Sushi
13. Thai Tea Cheesecake
14. Boba Tea
15. Tea Ice Cream
16. Tropical Fruit Salad with Coconut and Lime
17. Shaved Ice Dessert
18. Vegan Mango and Coconut Jello
19. Green Thai Basil and Lime Ice Cream
20. Thai Sticky Rice Pudding with Corn
21. Banana with Coconut Milk
22. Banana Steamed Cake
23. Rice Dumplings Coconut Milk Dessert
24. Tea Molten Lava Cake
25. Mango Cake
26. Sweet Crispy Rice Cake
27. Steamed Coconut-Pandan Cake
Instructions
Scroll up to get a bunch of easy, yummy, and delicious Thai dessert recipes. Don't be afraid to get creative with the ingredients. You might discover a flavor you didn't know you liked.
Get your shopping list going, and make sure you've got all the ingredients.
Get cooking and make your next Traditional Thai Dessert!
Notes
Which one of these recipes was your favorite? Let me know in the comment section or on Pinterest!