When butter, milk, and cream are no options, could desserts taste good? Absolutely! And these 31 dairy-free desserts prove just that!
Lactose intolerant or vegan? Either way, you probably know that finding foolproof desserts for special occasions with no dairy can be difficult. Not to mention, overwhelming.
Luckily, you've come to the right place for your dairy-free diet! This round-up of decadent desserts for your sweet tooth will show you just how much real butter is overrated.
Here are the ultimate dairy-free sweet treats you can possibly find.
Spoiler alert – they all taste amazing!
What is a Good Dairy-Free Treat?
Unlike before, when there weren't readily vegan alternatives on every corner, making a dairy-free recipe is now much more convenient.
But just because you have the right ingredients doesn't mean the taste will be amazing.
For a good treat without dairy products, you need to find what works for you, first. Some dairy-free foods will have a specific flavor that not everyone will enjoy in their cakes.
Before adding them to the recipe, make sure you are really okay with how the ingredients taste on their own.
Then you can make cookies, cakes, puddings, ice cream, and pretty much everything you can make with dairy.
You will find the answer to this subjective question when you find the right ingredients for you.
No-Bake Dairy-Free Desserts
No oven? No problem! These lovely dairy-free desserts don't even require baking.
Source: allnutritious.com
Boosted with protein. Rich in flavor. Satisfyingly soft. And incredibly chocolatey!
These healthy cookies are not only free of dairy and gluten but 100% vegan, too. Plus, they practically melt in your mouth.
Made with oats, peanut butter, maple syrup, almond milk, and some protein powder for a powerful kick.
Serve with a cup of tea, and watch them disappear from the platter.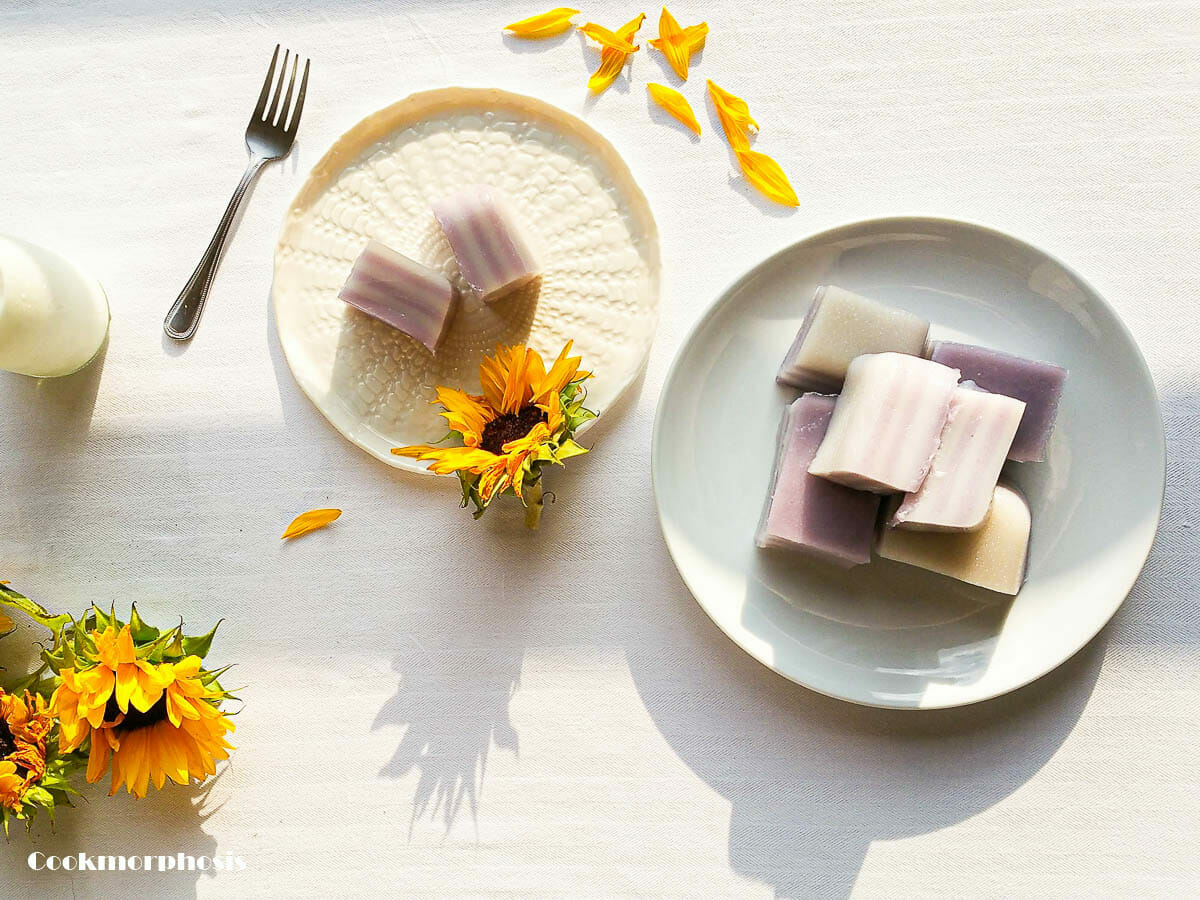 Source: cookmorphosis.com
If you're not familiar with steamed cakes, this Vietnamese favorite is a good place to start.
Loaded with taro, coconut milk, and tapioca starch, this makes one super unique dessert.
For a pop of color, add a drop of food coloring to the mix. I bet everyone will be talking about this light and unexpectedly delicious simple recipe.
Before consuming, give it a good couple of hours in the fridge.
Source: allnutritious.com
Chocolatey chia pudding topped with coconut and raspberries!
You also need cacao powder, dark chocolate, and coconut milk to make this creamy delight.
It is healthy, vegan, and delicious. And a definite hit among chocolate lovers.
This is one recipe that I make on a regular basis. Even for breakfast.
Don't like coconut or raspberries? Add your preferred toppings. All sorts of fruits, nuts, and seeds are welcome here.
Source: spabettie.com
If you're a hardcore fan of cheesecake, then here is some good news. You can also make it vegan style.
That means that vegan cheeses, vegan butter, and yogurt, also work well in this lovely dessert.
And this recipe will show you just how tasty the results can be.
This soft and creamy dessert will not even taste like there's dairy missing. Plus, it has a crispy cookie base for a lovely texture.
Source: allnutritious.com
If you love mangoes and chia pudding, here is your match made in heaven! A dairy-free bubbly pudding, topped with whipped mango puree.
I love the contrast of colors in this pudding. And you have to admit that the vibrant mangoes on top instantly cheer you up!
Add some coconut flakes for a lovely presentation, or simply dig in right away. Because who has time for garnishing with such a tempting dessert?
Love chia? Try this fresh strawberry chia pudding.
Source: partylicious.net
Chocolate-covered strawberries are those aphrodisiac-like desserts that no one can resist, especially a chocolate lover.
Seriously, serve this easy dairy-free dessert with fresh fruit at your next party. Then see which treat disappears from the table first.
The most amazing thing about this recipe, though? The decoration!
Because, come on. There are lovely pink colors. Candy melts. And glitter. Are these a must-have for Valentine's day or a bachelorette party? Or what?
Source: heartbeetkitchen.com
Peanut butter cups? Or a tasty tart? Well, how about both?
This lovely dessert is gluten-free, dairy-free, and vegan, and you will not even notice. It is strong in flavor, rich in chocolate, and super sweet.
It comes with a date and oat crust, a peanut butter filling, and a silky ganache topping.
Trust me, your guests will be begging for a second slice.
Try these paleo peanut butter cookies!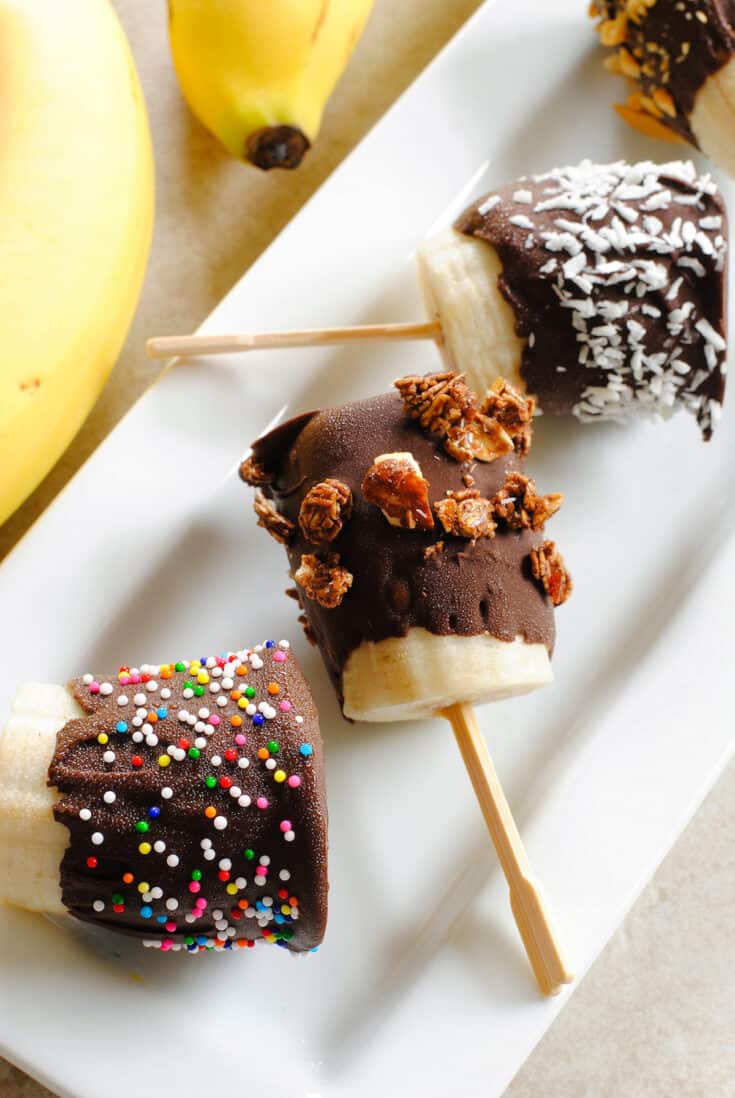 Source: foxeslovelemons.com
If ice cream is off-limits for your kids, then how about you treat them with this frozen fruity delight?
Big chunks of banana are frozen first, then coated with chocolate, and dipped in extra toppings. Like sprinkles or chopped nuts.
Perfect for a hot summer afternoon. And a delicious way to sneak some more potassium into your diet.
Source: partylicious.net
Candied strawberries are just what you think they are. Whole strawberries dipped in sticky syrup.
With a crispy candy coating, they will treat everyone who loves sweets. Especially the kids.
The wise thing would be to serve each strawberry with a toothpick so that your fingers stay clean. But you'll want to lick them anyway.
Yes, these berries are that sweet and delicious!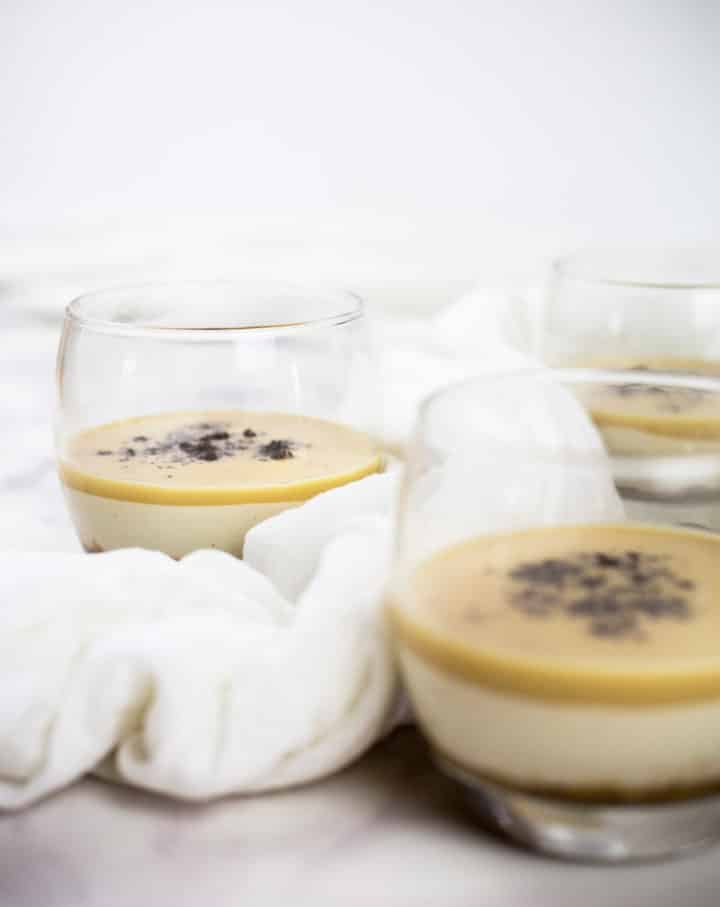 Source: lovefoodnourish.com
I'm all about the salt and sweet combos. And salty caramel has to top the list!
But what exactly are these dessert pots?
Served in fancy glasses, these treats have a nutty date base, a sweet cashew cream, and a salted caramel topping.
When you grab all three layers with your spoon, a magical dance of flavors happens in your mouth.
Source: daniscookings.com
Petit fours is the French term for bite-sized cakes that are usually served at parties. So, if you're planning on hosting one soon, this recipe comes at the perfect time.
The base is made of almond flour and dates.
The middle layer is creamy and milky (coconut) chocolate.
And the top layer is the most velvety one of all, loaded with pink chocolate chips.
Top with some berries, and everyone will be thrilled
Source: daniscookings.com
A fruit and chocolate truffle for the win. A chia pudding layer. A cashew cheesecake layer. And a topping of rolled oats, berries, and nuts. How yummy is that?
Creamy, crunchy, nutty, chocolatey, and fruity at the same time.
Loaded with flavor and incredible scents, this makes one heck of a summer delight.
Enjoy more chia with this blueberry chia pudding.
Source: foodmeanderings.com
If you like creamsicles and are a huge fan of pies, this lovely and bright dessert is not to be missed.
A crispy oreo base (yup, Oreos are dairy-free) and a creamy whipped filling to die for. This great dairy free orange-flavored pie is best if served with chopped oranges on top.
A tip? You can also freeze it halfway for an even more delightful creamsicle no-bake pie experience.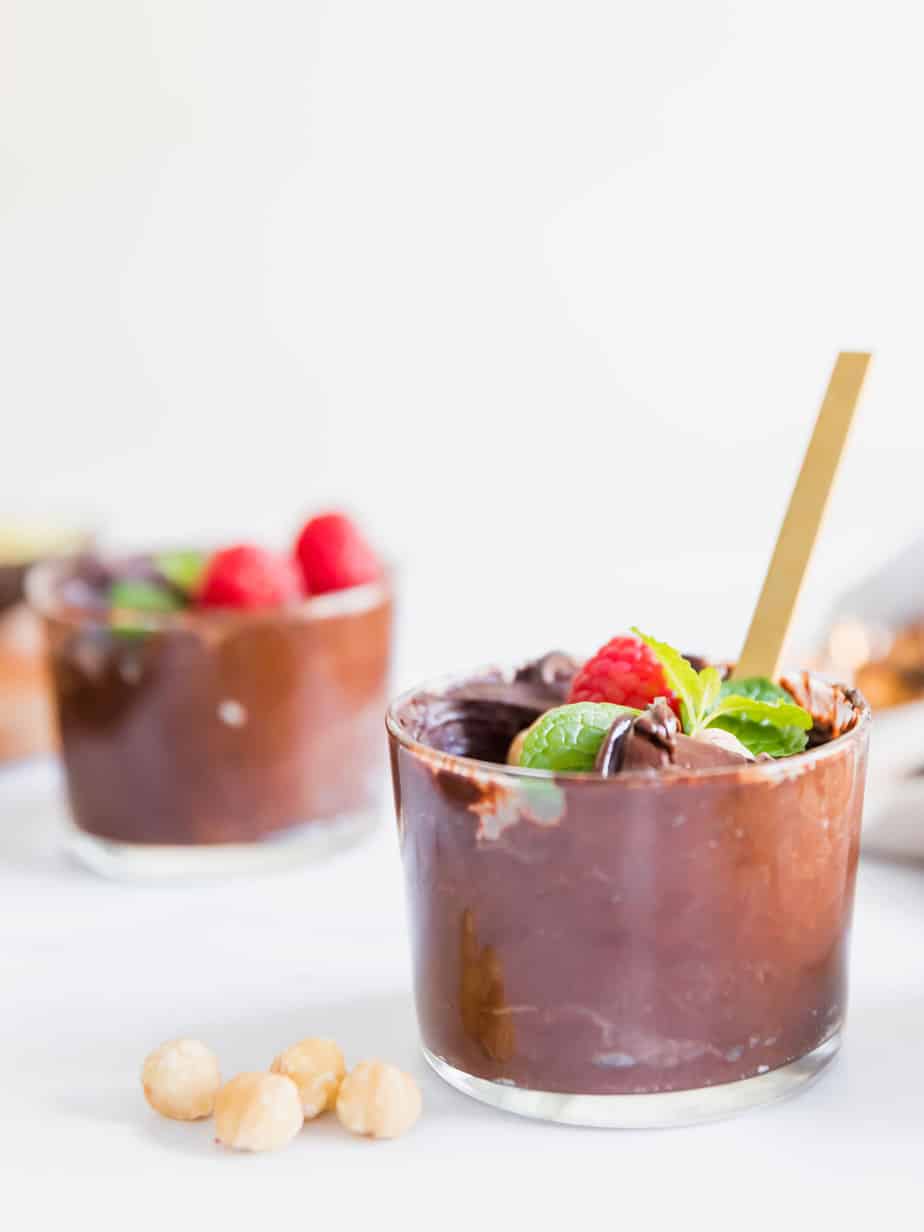 Source: baking-ginger.com
Soft and ripe avocados make one creamy mousse. It is smooth and melts on your tongue deliciously.
Mixed with dark chocolate, cocoa, vanilla extract and coconut cream. These creamy desserts comes together in just five minutes.
And it has only six ingredients from the grocery store.
For serving, top it with some fresh berries. That will give it a fancier look and a gentle fruity dessert touch.
Source: veganonboard.com
Although this delicious dairy free is made in just 10 minutes, you'll have to leave it overnight in the fridge for the absolute best taste.
Plus, it only needs five ingredients. Tofu, coconut cream, sugar, coffee, and some biscuits.
Layer it up, sprinkle it with some cocoa powder, and stay patient for 8 hours.
But afterward? Creamy deliciousness that is super addictive.
Best Dairy-Free Desserts
If you don't mind whether the recipe is baked or not, then this category of dairy-free recipes hides your perfect match. Guaranteed!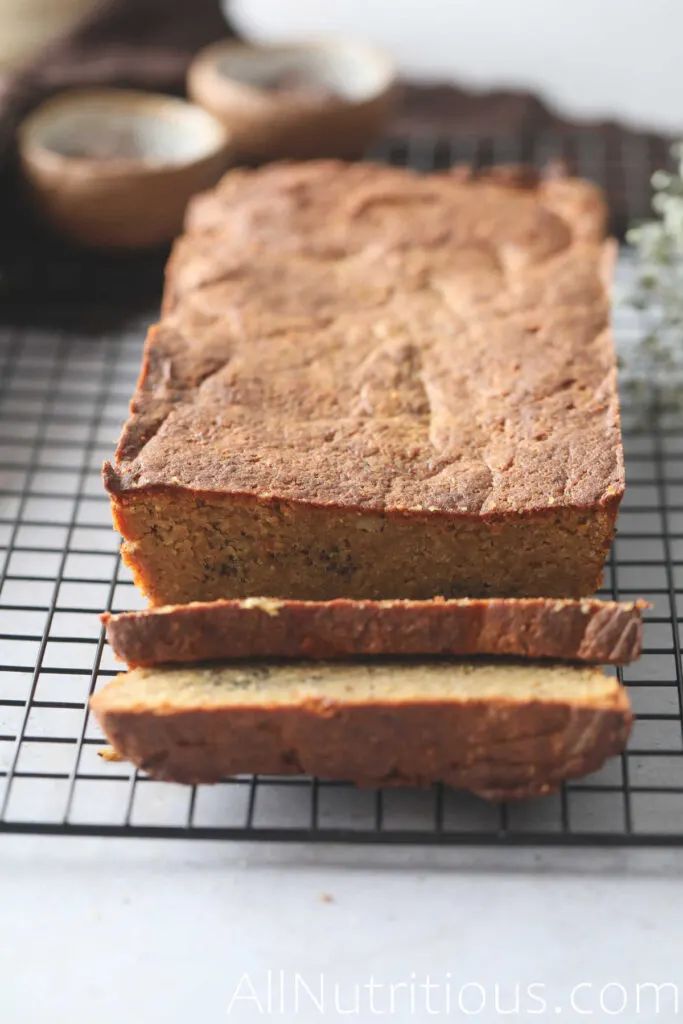 Source: allnutritious.com
A moist banana bread, but with heaps of vanilla protein and coconut oil. Not only is this healthy dessert bulky and filling, but super energizing as well. Not to mention, incredibly yummy!
Sweet, soft, and a really convenient treat. If you are not sure what to pack your lunch box with, then this is the perfect addition.
It makes 12 decent slices, but you'll be tempted to eat at least half.
Source: cleangreensimple.com
Rice pudding is an incredibly milky and creamy dessert, that just begs for a dust of cinnamon on top.
And yes, even if you are ditching dairy, you can whip this up with coconut milk. It will be just as delicious.
And the best part? You can even use leftover rice for this. In case it's not seasoned, of course.
The recipe uses vanilla and cinnamon, but feel free to choose your flavoring of choice.
Source: allnutritious.com
Coconut macaroons with just four ingredients? Plus chocolate to satisfy your sweet cravings instantly.
Egg whites, coconut, honey, and dark chocolate. That's all it takes for you to make these lovely, chocolate-dipped bites.
A super light treat that you can freely enjoy with the kids. Plus, they are super fun to make, too.
Source: dairyfreeforbaby.com
Okay, cinnamon rolls are something that everyone should master making. Even if you don't eat dairy, you simply need to have a decent cinnamon roll recipe in your folder.
Fluffy, soft, and perfect with your morning coffee for breakfast. These cinnamon rolls can also be that filling dessert after a super light meal.
Frosted with cream cheese. With a touch of vanilla flavor. Is someone crazy enough to say no to these?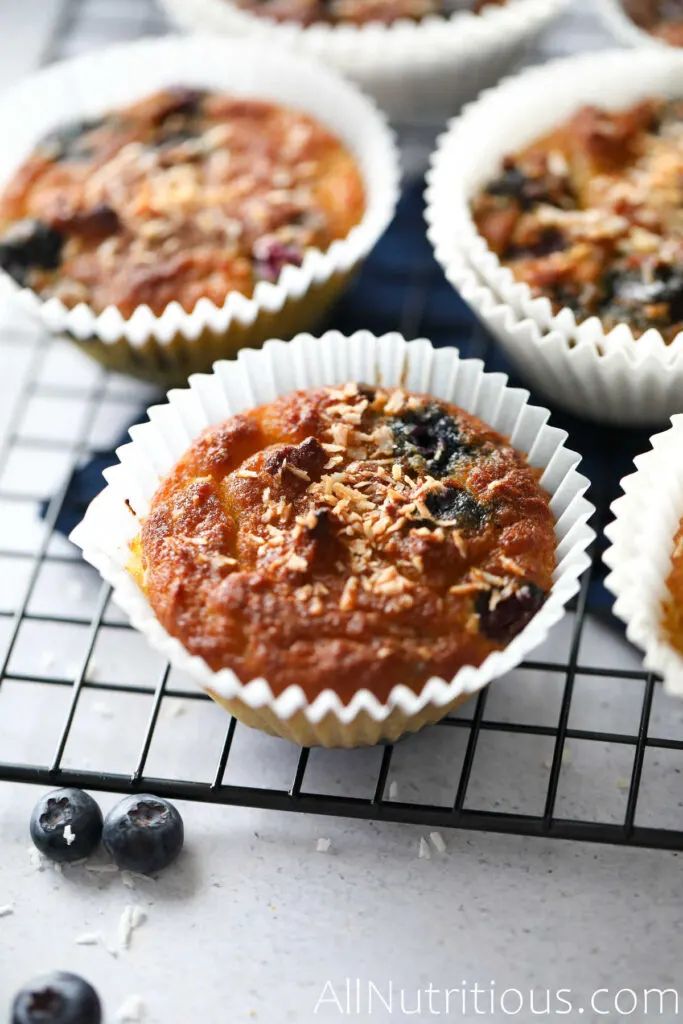 Source: allnutritious.com
Moist, soft, and super light. These dairy-free and gluten-free muffins are super delicious, too.
Flavored with vanilla and packed with blueberries. This recipe is a dessert worth keeping.
You can also swap the vanilla with some lemony notes. That way, you can make them a bit zestier. Either way, I guarantee delicious bites.
Source: honestandtruly.com
Speaking of lemony zestiness, here comes a recipe that you'll be super happy to have discovered. A cake crust with a deep-yellow and super creamy lemon filling.
Cut it into squares and dust it with powdered sugar.
Then serve it with your afternoon tea, and the piece will be restored. Yup, these are that powerful!
Source: allnutritious.com
Have you tried banana brownies before? Then you don't know what you've been missing out on!
Soft, fudgy, and banana-packed, these cocoa brownies are a vegan recipe that everyone should try.
They also use almond butter, which gives them bulkiness and a nutty flavor you will absolutely adore.
If you want to add a sixth ingredient here, make it chopped nuts. You can never go wrong with some crunchiness.
Source: dairyfreeforbaby.com
Homemade chocolate chip cookies, and a cozy afternoon on the couch. Yup, that's my idea of comfort. And these lovely bites are nothing but comforting!
Made with dairy-free butter, chocolate chips, and all the other usual cookie ingredients.
Tasty, soft, and perfect with a cup of coffee. Or tea. Or a glass of cold nut milk. Whatever works for you.
Source: allnutritious.com
Oaty muffins with blueberries for a healthy and dairy-free dessert that will be your kids' favorite.
This is so nutritious and filling, that it can easily be a breakfast. Plus, it is perfect to have on the go when you're rushing off to work.
And, they will be perfect for the gluten intolerant, as it uses almond and oat flour.
Source: mysequinedlife.com
A parfait-like desert with wafers and cream. A yolky, banana pudding cream.
The cream is made with almond and coconut milk. And it is ridiculously rich.
You can also have a layer of sliced bananas in between all that creaminess. But that's totally optional. The flavors are already super bold.
If you ask me, I'd skip the assembly and just devour that banana goodness straight from the pot.
Have lots of bananas? Try these best ever banana desserts!
Source: eatingglutenanddairyfree.com
This recipe makes coffee-infused blondies. And they are soft, chewy, and incredibly delicious.
Plus, sugary, buttery, and boldly flavored.
They are also packed with chocolate chips and chopped pecans. Which gives them a nice texture.
What to serve them with? Coffee, of course!
Source: chunkyinkentucky.com
Air fried banana, dusted with cinnamon, sprinkled with sugar. That creates a caramelized sweetness for a tasty afternoon treat.
If you have some dairy-free vanilla ice cream in the fridge, even better. Serve these bananas with a scoop of it. Then feel your taste buds explode.
Try out these other air fryer desserts!
Source: christinascucina.com
A north-Italian classic. This hazelnut-loaded cake is a true nutty pleasure. And you know what? It only uses four ingredients.
Rich, chocolatey, and light. A unique dessert that will thrill everyone. You better print this recipe, because your guest will surely want you to share.
Serve it drizzled with chocolate, Or topped with whipped cream. Or both. Or none. Seriously, the cake itself is super delicious as it is.
Source: healthmylifestyle.com
I don't know why, but when someone mentions dairy-free cakes, I immediately think carrot cake. But not just any cake. This lovely treat!
Vegan, rustic, and frosted with delicious cashew cream.
It is made with rolled oats, dates, applesauce, and, yes, carrots. Plus, some pecans for crunchiness.
Check out these other popular fall desserts!
Source: daniscookings.com
This mousse cake is as creamy as you imagine it. But you really have to make it to see how tasty it is. Because there are no words to describe it.
I can say it's sweet, chocolatey, velvety… But until you feel it melt on your tongue, you will not know.
Highly recommended!
Source: addictedtodates.com
Thick, smooth, creamy, and super versatile. You can serve this vanilla custard on its own, over cakes, fruit, pies, and ice cream.
It is made with soy milk and vanilla, and it only uses five simple ingredients.
You can use nut milk if you want to, but for a bit more color, soy is preferred.
31 Best Dairy-Free Desserts That are Easy
Here are some dairy-free desserts that are delicious and easy to make at home. This list of plant-based, healthy desserts will impress anyone!
Ingredients
1. No Bake Protein Cookies
2. Coconut Steamed Layer Cake
3. Cacao Chia Pudding
4. New York Cheesecake
5. Mango Chia Pudding
6. Chocolate Covered Strawberries
7. Vegan Peanut Butter Cup Tart
8. Frozen Chocolate Banana Bites
9. Candied Strawberries
10. Salted Caramel Dessert Pots
11. Petit Fours
12. Chocolate Chia Pudding Trifle
13. Orange Creamsicle Pie
14. Avocado Chocolate Mousse
15. Vegan Tiramisu
16. Protein Banana Bread
17. Rice Pudding with Coconut Milk
18. Coconut Macaroons with Chocolate
19. Cinnamon Rolls
20. Coconut Flour Muffins
21. Lemon Squares
22. 5-Ingredient Brownies
23. Chocolate Chip Cookies
24. Blueberry Oatmeal Muffins
25. Banana Pudding
26. Coffee Blondies
27. Air Fryer Banana
28. Hazelnut Chocolate Cake
29. Carrot Cake
30. Keto Mousse Cake
31. Vegan Custard
Instructions
Scroll up to get a bunch of easy, yummy, and delicious recipes. Don't be afraid to get creative with the ingredients, you might discover a flavor you didn't know you liked.
Get your shopping list going and make sure you've got all the ingredients.
Get cooking and make your next Dairy-Free Dessert!
Notes
Which one of these recipes was your favorite? Let me know in the comment section or on Pinterest!