Got a crockpot? It's time to make these absolutely delicious and nutritious slow cooker chicken recipes.
In any home cook's arsenal, a slow cooker is the best weapon you could ask for to make the best easy recipes. Setting up a dinner in the morning and returning to it at night is a fantastic way to make easy meals with just minutes of prep.
Chicken loves to be simmered; it flakes apart into the most beautiful and tender version of itself.
With that in mind, these forty-one slow cooker chicken recipes are guaranteed to give this classic appliance a new lease on life.
Can I Put Raw Chicken in a Slow Cooker?
The short answer is: yes. The slightly longer answer is that cooking large cuts of meat in a slow cooker is a great way to get a tender, flaky, juicy piece of meat by the time you're done.
Even though you're cooking the chicken at a much lower temperature than you would on the stove, the slow cooker still raises the temperature high enough. No salmonella worries here!
How Long Does It Take to Cook Chicken in a Slow Cooker?
The time it takes to cook your chicken in a slow cooker will vary. It depends on how high you've set your slow cooker's temperature and the size of the cut of meat you've chosen.
For example, a chicken breast cooked on low would take about four hours. But if you were trying to cook an entire chicken, you'd want to leave it for at least double that time.
Is It Better to Cook Chicken on High or Low in a Slow Cooker?
If you want your slow cooker meal to be done faster, you might be tempted to crank the temperature up to high. The problem is that this can dry out your chicken if you're not careful.
The rule of thumb is to avoid using 'high' settings on boneless chicken cuts. Bone-in cuts are less likely to dry in this setting, so opt for a drumstick or thigh to keep it juicy and tender.
Slow Cooker Chicken Breast Recipes
Chicken breast is definitely a top ten protein when it comes to slow cookers. It's like a flavor sponge that absorbs all the delicious sauce and stock. Plus, it goes deliciously flaky when cooked low and slow.
Not to mention, chicken breast is an excellent ingredient for feeding a large family on a budget. From soups to tacos, there are so many things you can make with a slow-cooked chicken breast.
Source: budgetdelicious.com
Let's kick things off with a weeknight, family-friendly crock pot chicken recipe. This delicious chicken spaghetti promises all the comforts of home in a bowl, including the convenience of its creation.
You only need about ten minutes of hands-on preparation to bring this meal together. You can make this simple recipe with simple ingredients like skinless chicken breasts, a heaping cup of chicken broth, and some yummy cream cheese. The rest is all about sitting back and enjoying the delicious aroma as it cooks!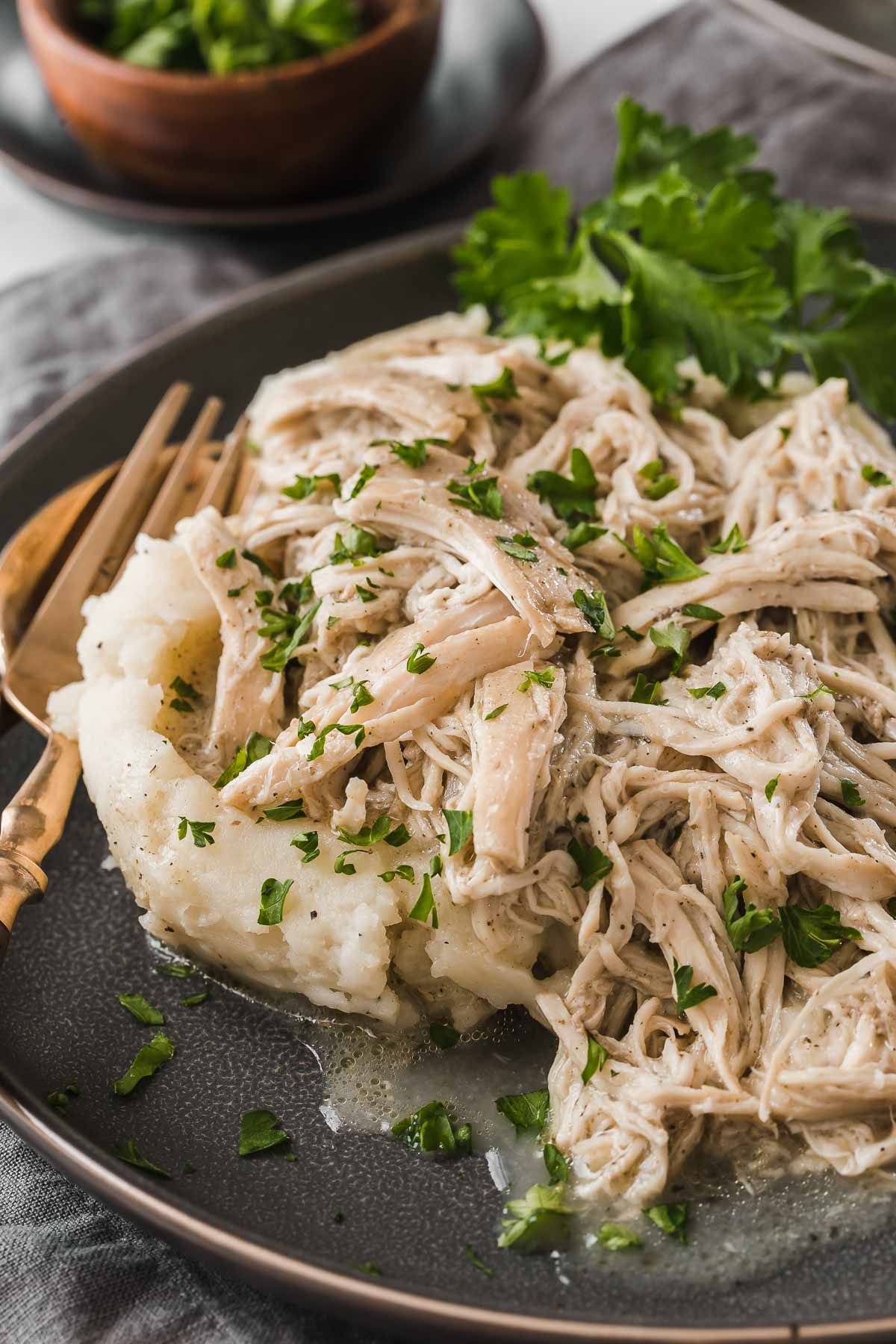 Source: dessertfortwo.com
This crockpot chicken is the perfect slow cooker meal to whip out in the warmer months. It celebrates springtime flavors, offering a refreshing respite from the usual winter crockpot recipes.
The best part is the option to use frozen chicken breasts to make it happen! Buy them on sale, freeze them, and use them when your evening looks too cluttered for a hands-on dinner.
Source: budgetdelicious.com
Everybody loves a good enchilada, which is why this fantastic recipe. Blow your family away with these delicious cheese-topped enchiladas with minimal effort! If this is your first time slow cooking this is one of the best slow cooker chicken recipes to make.
This is a great recipe for lunch the next day, too, so cook extra for leftovers.
Source: thesaltypot.com
Looking for Asian-inspired flavors in your sloppy joe? These enticing teriyaki chicken sandwiches are the answer. Topped with a ring of grilled pineapple, these are the ideal summer picnic food.
Take these with you to your next family outdoor gathering. You won't be disappointed with their reaction, trust me!
Source: budgetdelicious.com
This next recipe is a warm and hearty classic that's just bursting with comforting elements. You couldn't ask for more, from perfectly-cooked root vegetables to flaky, creamy chicken.
Despite its simplicity, this recipe is an incredible dinner featuring all your favorite root vegetables, cream of chicken soup, and green onions! Grab whatever is hanging around in your pantry to add some new flavors to try this delicious slow cooker chicken recipe in different ways.
Source: recipesfromapantry.com
A delicious slow cooker casserole is the perfect way to cap off a busy week. It's easy to make, and best of all, it tastes delicious!
Who doesn't love rich tomatoey flavors capped off with melted cheese?
This enchilada version is excellent for clearing your pantry before your next grocery shop.
Source: simpleandseasonal.com
Crack chicken is very aptly named. As soon as you get a taste of this, you'll be addicted! This is a great recipe to whip out on game days.
Serve it up solo or with some grilled buns for a mouth-watering game day treat no one could beat!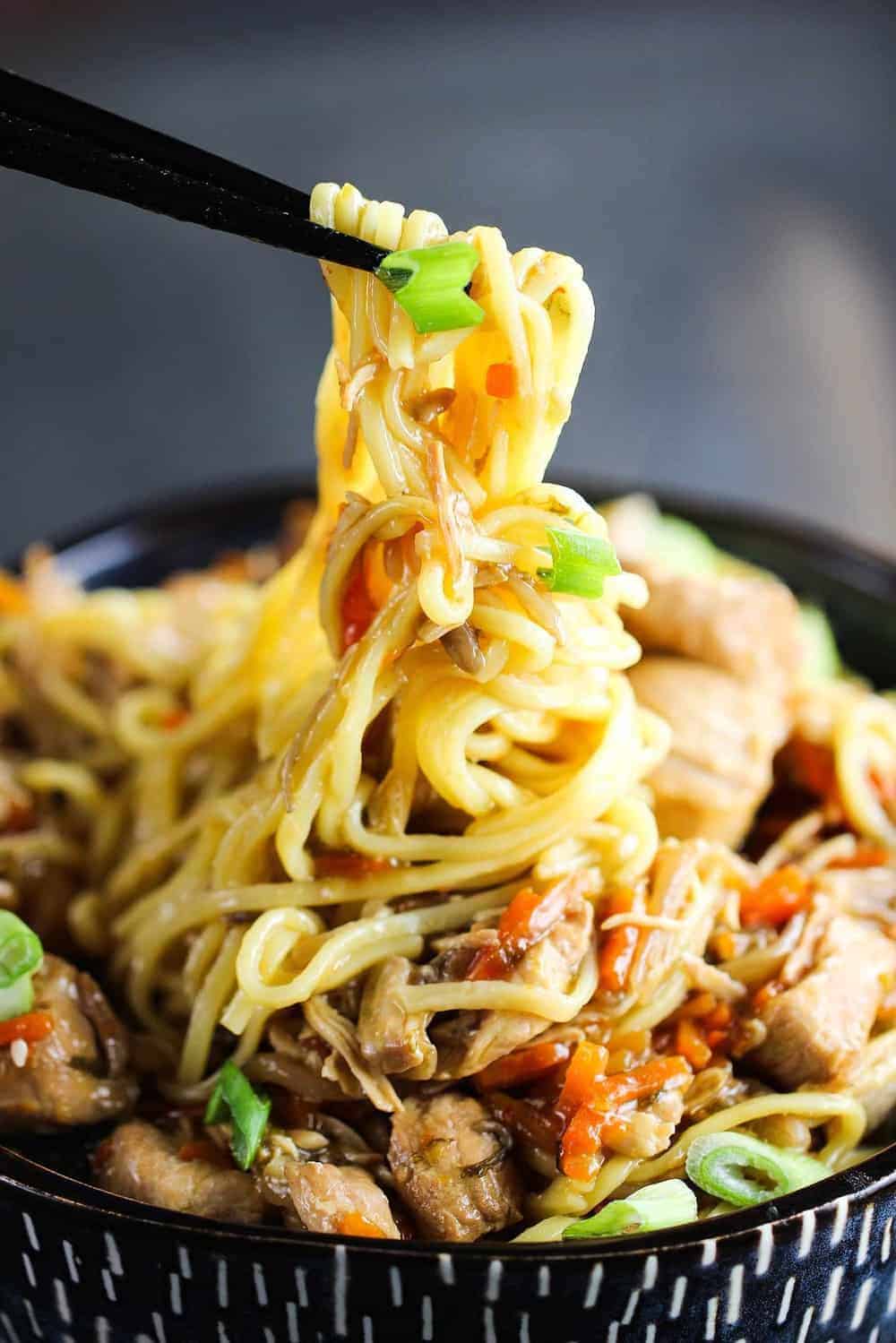 Source: howtofeedaloon.com
Don't give in to the fast food cravings! Instead, create your chicken chow mein at home that tastes a million times better with this slow cooker chicken breast recipe. This recipe is also perfect for using any old vegetables.
Egg noodles and perfectly-cooked chicken are coated in a delightfully sticky sauce with soy sauce and other basic ingredients, just waiting for you to scoop up a forkful. The best part? You don't need a long time you only need about ten minutes of hands-on time to prepare it.
Source: joyfoodsunshine.com
I'm a firm believer in having a back-pocket taco recipe. If you don't already have one, then congratulations, you've just found it!
This delicious chicken taco recipe is so simple that it will almost feel like you're cheating. The chicken breast cooks slowly in a melange of Mexican spices, transforming into a great taco filling.
Source: joyfoodsunshine.com
Capitalize on the flakiness of a slow-cooked chicken breast with this incredible chili recipe. While it will work with other cuts, nothing beats the taste of shredded chicken breast in Mexican spices.
This is a great meal prep recipe, especially for large families! It also keeps well in the freezer, so you can have dinner ready on those nights when cooking feels impossible. Top it with sour cream, and shredded cheddar cheese to take this slow-cooker recipe to a whole new level of deliciousness.
Slow Cooker Chicken Thigh Recipes
Chicken thighs are, in a word, magical. They contain the darkest meat on the chicken, so each bite of a perfectly-cooked thigh will be juicy and full of flavor. There's no wonder they are a key ingredient in so many slow-cooker chicken recipes.
Chicken thighs are your best bet if you need a slow-cooked chicken meal that can be ready in four hours. They're bone-in, so they'll retain their moisture while soaking up plenty of flavors.
Source: freshaprilflours.com
When I say "soul food," what comes to mind? It's got to be Nashville hot chicken! This iconic recipe is excellent for your arsenal, especially for gatherings where good food is essential.
You might think attaining this iconic flavor is too tough to attempt, but this slow cooker recipe makes it quick and easy.
Source: bellyfull.net
Speaking of iconic flavors, this slow cooker honey garlic chicken is another recipe to keep in your back pocket for large gatherings. It's super easy to feed many hungry mouths with this one.
Enjoy perfectly tender skinless chicken thighs bathed in a sweet, sticky sauce. You can serve it over rice, in wraps, or even as-is for a simple, delicious, crowd-pleasing dish.
Source: lovefromtheoven.com
Hawaiian flavors perfectly blend tropical and Asian influences, so you know this chicken will be good. Picture tender, juicy chicken thighs on a bed of stewed vegetables in a sweet glaze.
This vibrant meal is the ideal centerpiece for a summertime lunch table. Whip this out on the weekend for a treat the whole family will enjoy!
Source: recipesfromapantry.com
Cooking delicious Italian food doesn't have to be complicated! This amazing Tuscan chicken thighs recipe is simple, delicious, and affordable. It makes for a great weeknight dinner or meal prep go-to.
With plenty of pasta and creamy Tuscan sauce to go around, this meal will have everyone salivating before it even hits the table.
Source: kidgredients.com.au
Delicious homemade Indian food is easier than ever with this super simple butter chicken recipe! This version is also healthier than usual because it's packed with vegetables.
With all that bold flavor, the kids won't notice a few extra vegetables hiding in the curry. Make your spice cabinet work for you, and give this one a try.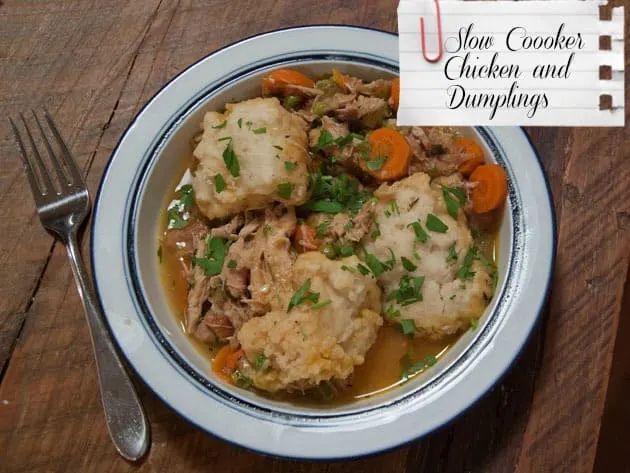 Source: thatsusanwilliams.com
Instead of Asian-style dumplings, we're taking a trip to America's deep south for a crack at old-style chicken and dumplings. These rich, soupy, flavorful dumplings are to die for.
This slow-cooker version of the recipe means you get excellent results with minimal hassle!
Source: bakeplaysmile.com
Next up, we have an Apricot Chicken recipe that only uses four ingredients! You heard me, four! This is a freezer-friendly dish you can make weeks in advance, so you can easily store any leftovers.
Although, with the deliciously sticky sauce and aromatic chicken, you might not need to worry about leftovers.
Source: scrummylane.com
This incredible chicken and butternut squash curry pull on Thai cuisine's core elements. The result is a simple and utterly delicious dish bursting with aromatic Thai flavors.
You can easily feed a crowd with this dish. It's bulk friendly and suits everyone's taste buds.
Source: wenthere8this.com
Knowing how to make good old-fashioned chicken teriyaki like this will earn you a spot in the neighborhood hall of fame. Whether it's a potluck or a picnic, this will be your showstopper.
Best of all, it only takes a few steps to prepare! Whip out your slow cooker and a few essential Asian condiments to create your very own sticky teriyaki sauce.
Find more easy low calorie dinner recipes!
Source: recipesfromapantry.com
Chicken adobo is a classic Filipino dish that embraces the succulent properties of chicken thighs with all its might. Let a bed of white rice soak up a lovely and tangy sauce.
Each mouthful of this dish is like a new step into heaven. Have this impressive dish up your sleeve for summertime gatherings or a last-minute dinner party.
Slow Cooker Chicken Drumstick Recipes
Chicken drumsticks are cheap and easy to access, but don't mistake that for lack of quality. After spending quality time in a slow cooker, I defy any chicken drumstick to come out dry.
Since it's a bone-in protein, this part of the chicken is excellent for cooking in the 'high' setting. Plus, slow-cooked drumsticks make for a perfect picnic or game-day finger food.
Source: lowcarbyum.com
First off the blocks is an iconic staple of the chicken drumstick world: Buffalo chicken drumsticks. Whether you're catering game day or just need a good side for pizza, this should be your go-to.
It only takes minutes to prepare, and the ingredients are affordable, but the result is so tasty!
Source: mashupmom.com
Mediterranean recipes are both filling and refreshing, which is what makes them so popular all around the world. This Mediterranean take on chicken drumsticks embodies that iconic combo.
This stunning recipe will leave your guests speechless and require only fifteen minutes to prepare.
Source: flavorthemoments.com
Drumsticks are inherently finger food. So, what's better than tangy, sweet, sticky finger food on a picnic with the family? Absolutely nothing.
These delicious sweet chili chicken drumsticks will quickly become a family favorite. You can serve them cold, so they're great for taking on the road with you.
Source: simplylowcal.com
Speaking of sweet and sticky, these great BBQ drumsticks are next level. Not only do they taste amazing, but they're incredibly crispy, thanks to a five-minute spell in the broiler.
If you don't have a broiler, a quick spell under your oven's 'Grill' setting will do the job.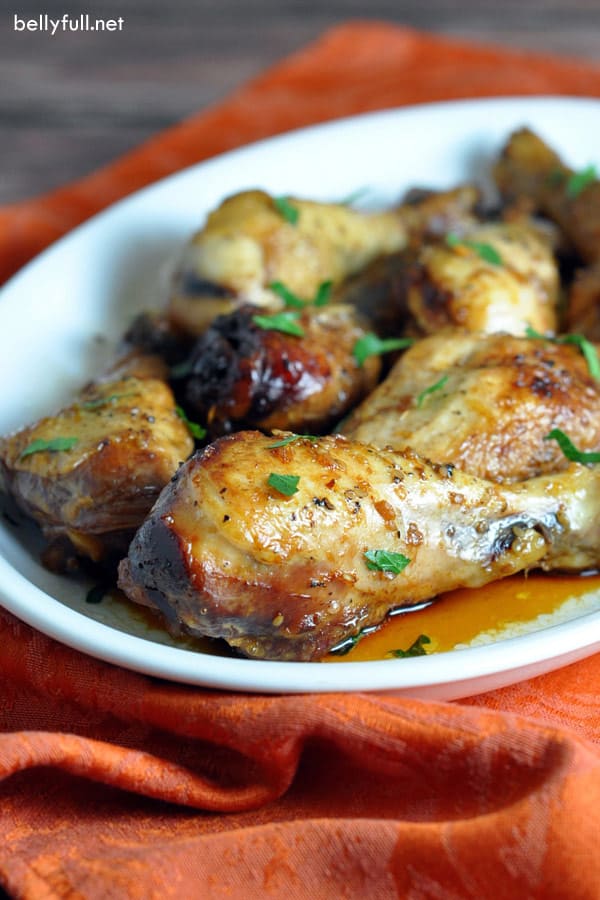 Source: bellyfull.net
This recipe goes out to the parents who are doing it all. For the weeks when juggling everybody's classes, extracurriculars, and meals become too much, reach for this recipe.
These quick and easy honey soy chicken drumsticks never miss with the kids. Plus, they only need you to be around for ten minutes. Then you can get on with a well-deserved nap!
Source: healthyseasonalrecipes.com
If you've never cooked with okra before, now is the perfect time to start! It's a delicious vegetable that's packed with nutrients. Plus, it's super affordable and easy to access.
Combined with your perfectly-braised chicken drumsticks, these nutritious vegetables will go down as a treat.
Source: bitzngiggles.com
It's a fact widely regarded that Italians know how to treat their chicken. That's why this slow-cooker Italian garlic chicken is an excellent recipe to have to wait in the wings.
It's sumptuous, tender, and bursting with aromatic flavor. Shred it on a sandwich or serve it solo; the choice is yours!
Source: livinglou.com
Our last chicken drumstick recipe celebrates an ingredient as bold and flavorful as the drumsticks: the sundried tomato!
Let your slow-cooker take the wheel with this fragrant dish. The slightly-acidic sundried tomatoes provide a deep flavor contrast to the juicy chicken meat, making you go back for bite after bite.
Slow Cooker Chicken Soup Recipes
When you think of rainy days indoors, what's one of the first things that come to mind? Soup, of course! This warming meal is versatile and great for meal prepping.
It gets even better when you introduce a slow cooker into the situation. Slow-cooked soups require almost no effort, but they taste restaurant quality!
Source: theshortordercook.com
Starting our deep dive into chicken soup, we have a hearty and robust classic: chicken corn soup. This iconic recipe has been warming hearts and filling bellies for many decades.
Whether you're looking for a winter warmer or after a summer soup, this is the perfect recipe.
Source: brooklynactivemama.com
Heading into fall? This is the best soup recipe you could ask for when the leaves change colors. Packed with vibrant fall ingredients and delicious wild rice, this is a soup at home in cool seasons.
I love this soup because you can make it with any root vegetables you like. It's excellent for clearing out your root vegetable drawer at the end of the week!
Source: brooklynactivemama.com
What's even better than a chicken tortilla? One you can slurp, of course! This incredibly flavorful soup features a chipotle crema and various toppings to elevate it to the next level.
This is a great soup to prepare in advance and freeze. Defrost and top with fresh avocado or crema to save a lot of time on a busy weeknight.
Source: scrummylane.com
Gnocchi is a notoriously tough nut to crack, but they don't have to be, thanks to this delicious recipe. You can make your own from scratch, but it's just as good with store-bought gnocchi.
This is a refreshing and balanced dish featuring a bunch of vegetables and a lightly creamy broth.
Source: thesixfiguredish.com
This deliciously fragrant soup uses a core ingredient: the Green Enchilada Sauce. The best thing about this recipe is that you can make the sauce ahead of time and store it.
Then when cheap dinner comes, just grab the sauce and whip up a soup in no time. It's simple, easy, and super affordable for a weeknight dinner.
Source: bakeplaysmile.com
Think of this Mexican chicken soup as a lighter variation of chicken chili. Topped with fresh avocado and crispy tortilla, it's the perfect way to warm your soul on a cold winter's night.
Prepare a large batch of this soup ahead of time to carry you through the week easily.
Source: foxeslovelemons.com
Enjoy all the flavors of classic chicken parmesan without the vast effort of producing it. Instead, drop all the ingredients into a crock pot, crank it too low, and wait until your Sunday dinner is ready.
This is one of the most flavorful dishes on this list, thanks to the abundance of cheese, so give it a try!
Source: servedfromscratch.com
Pho is an unbeatable icon in the world of Vietnamese food. Each bite of a good pho feels like renewing your entire body. That's why this recipe is so good to have on hand for cold or sick days.
Drop all the ingredients into your crockpot and set it to simmer. The result is a clear, delightful broth with oodles of delicious fragrance.
Find more cheap crockpot recipes here.
Source: smalltownwoman.com
We have this bold and impactful chicken taco soup on the other side of the spectrum from pho. This is the recipe to reach for when you want a rollercoaster in a bowl.
It's also perfect for clearing unused vegetables since the broth has so much flavor.
Source: blackberrybabe.com
Put a twist on the classic chicken noodle soup by introducing various fragrant Thai flavors. This simple slow cooker recipe will produce a healing bowl of light, bright soup.
If you or one of your loved ones find yourselves on the wrong end of a cold, this soup is the one to reach for.
Source: eatloveeats.com
Who doesn't love a good old-fashioned chowder? Our following recipe celebrates this iconic, creamy soup. It's comfort in a bowl. Make your own chowder with almost no effort using this recipe!
I love topping chowder with crispy bacon for a bit of texture but experiment to find the perfect topping for you.
Source: therusticfoodie.com
Chicken and potato; two of the humblest ingredients you'll find in any kitchen. The thing is, these two ingredients combined in a slow cooker make for an incredible result.
Look no further than this recipe if you're searching for an affordable, crowd-pleasing family meal this winter.
Source: thekitchengirl.com
Our final recipe is a light and bright take on classic chicken soup. The fragrant broth surrounds pieces of perfectly tender chicken, while sweet peas and onions offer bright spots in each bite.
The next time you host a springtime dinner party, this would make an excellent appetizer. This delicious, healthy, and aromatic recipe will heal your guests in body and soul.
This could also make for an amazing healthy college dinner.
41 Best Slow Cooker Chicken Recipes
Got some chicken and a crockpot? Make these delicious slow cooker chicken recipes that are great for families.
Ingredients
1. Chicken Spaghetti
2. Creamy Chicken
3. Chicken Enchiladas
4. Teriyaki Chicken Sandwiches
5. Ranch Chicken
6. Chicken Enchilada Casserole
7. Crack Chicken
8. Chicken Chow Mein
9. Chicken Tacos
10. Chicken Chilli
11. Nashville Style Shredded Hot Chicken
12. Honey Garlic Chicken
13. Hawaiian Chicken
14. Tuscan Chicken Thighs
15. Butter Chicken
16. Chicken and Dumplings
17. Apricot Chicken
18. Chicken and Butternut Squash Curry
19. Chicken Teriyaki
20. Chicken Adobo
21. Buffalo Chicken Drumsticks
22. Mediterranean Chicken Drumsticks
23. Sweet Chilli Chicken Drumsticks
24. BBQ Chicken Drumsticks
25. Honey Soy Chicken Drumsticks
26. Chicken and Okra
27. Italian Garlic Chicken
28. Chicken and Sundried Tomatoes
29. Chicken Corn Soup
30. Chicken and Wild Rice Soup
31. Chicken Tortilla Soup
32. Chicken Gnocchi Soup
33. Green Enchilada Soup
34. Mexican Chicken Soup
35. Chicken Parmesan Soup
36. Chicken Pho
37. Chicken Taco Soup
38. Thai Chicken Noodle Soup
39. Chicken Corn Chowder
40. Chicken Potato Soup
41. Chicken Vegetable Soup
Instructions
Scroll up to get a bunch of easy, yummy, and delicious recipes. Don't be afraid to get creative with the ingredients, you might discover a flavor you didn't know you liked.
Get your shopping list going and make sure you've got all the ingredients.
Get cooking and make your next Slow Cooker Chicken Recipe!
Notes
Which one of these recipes was your favorite? Let me know in the comment section or on Pinterest!