Looking for the perfect lunch box for kids? Bring these easy meals to school and impress even the pickiest of eaters.
Preparing a delicious lunch for your child every day is no mean feat. We all know kids can be a little picky, so choosing nutritious meals that satisfy their tastes can be challenging.
That's especially true when we want to minimize the time necessary to create the said meal. Easy, nutritious, and cost-effective; there are so many factors!
But that's where this list comes in. Thanks to the beauty of the Internet and a community of home cooks navigating these waters, there are many lunch ideas for kids.
This is by no means a comprehensive list, but it should give you some great ideas to get your little one excited about their lunch this week.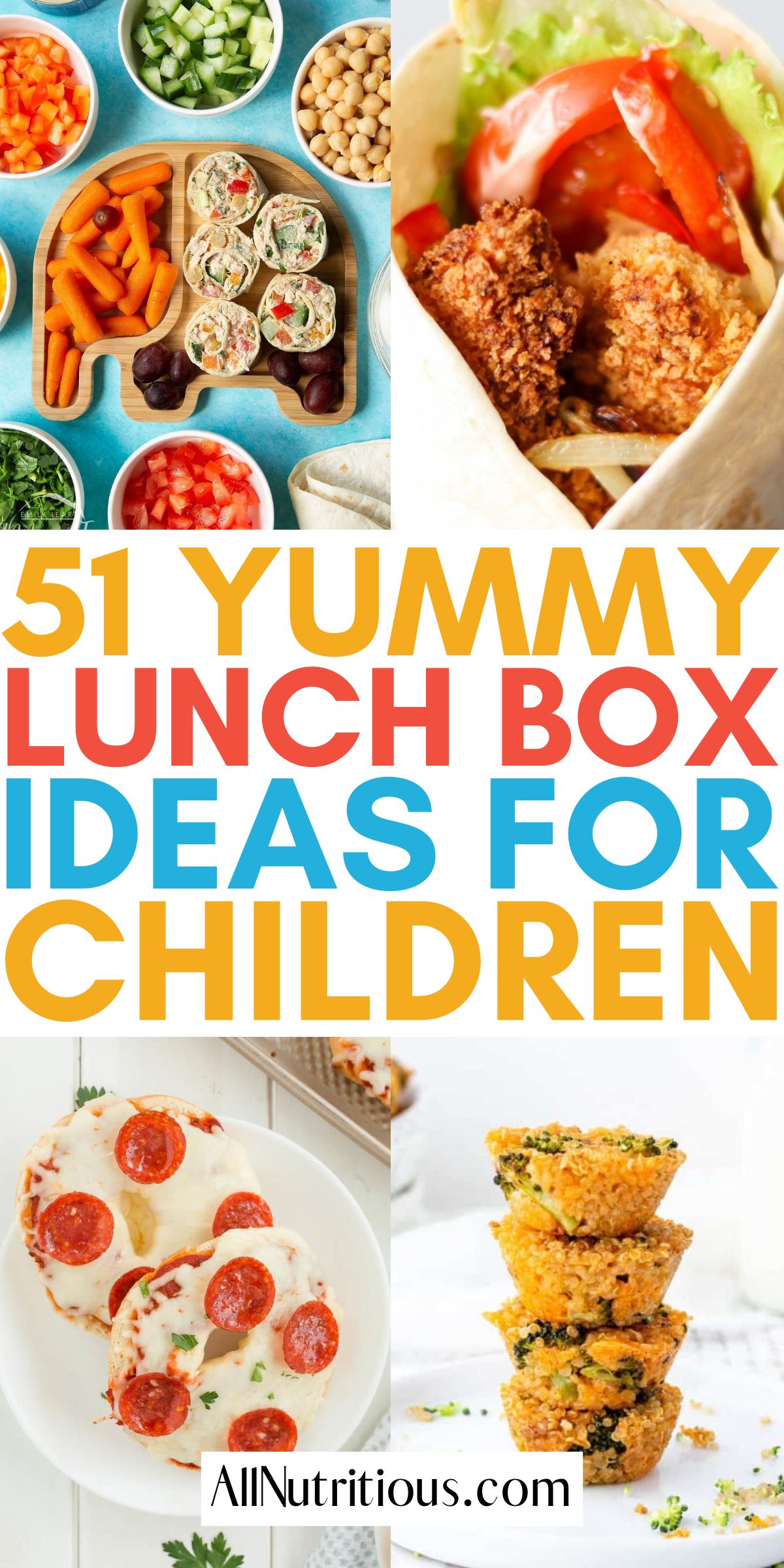 What Should I Put in My Kid's Lunch?
There are three keys to a good lunch: nutrition, taste, and ease. Your kid should enjoy what they're eating, but it should also contain plenty of nutrients to keep them healthy and happy as they grow.
Fresh vegetables, plenty of protein, and some healthy fats are all essential ingredients in a healthy kid's lunch. Each child is different, so – if you can – involve them in the process of deciding!
Sit them down and ask what they like to eat. More often than not, this helps them feel involved in deciding their meals and can make them more likely to clean their plates.
If you're trying to accomplish these three essential pillars of a tasty kid's lunch, I have fifty-one ideas for you to try out!
Easy Lunch Ideas for Kids
If you're a parent, the odds are that you're pretty busy. You don't want to spend hours in the kitchen daily preparing lunch, especially if you barely have time in the morning.
Not to worry, there are plenty of delicious, easy, and nutritious lunch options your kids will love. Let's explore some of the most straightforward recipes.
Source: findingzest.com
There's one thing everyone in the world can agree on, and it's pizza. If you've got a picky eater on your hands, these pizza dippers are a sure-fire way to have them smiling when they open their lunch boxes.
These are super simple school lunch ideas, which are composed of some delicious skewers, pizza sauce, and a helping of bread. Assemble those skewers with your little one's favorite pizza toppings, and you're away!
Source: bakingbeauty.net
A good California Club sandwich is the ultimate sandwich for a balanced lunch for the school year. Packed with fresh vegetables and protein, this sandwich is super healthy, but it tastes like it's terrible for you.
Whether you send them to school for lunchtime or need a lunch option for the whole family, these sandwiches will never do you wrong. Serve it with some crisp apple slices to complete the lunch bag.
Source: budgetdelicious.com
This colorful wrap is for you if you need a quick and easy lunch to prepare in the morning packed with vibrant flavors. It tastes fantastic, it's super simple, and your kids will love the taste of this easy recipe. Packing lunches takes no time at all when you use leftover chicken.
You can customize the fillings to suit your kids' tastes with minimal hassle. So, if you're preparing for more than one, this is a great option to keep everyone happy.
Check out more healthy wrap recipes here.
Source: ihearteating.com
Speaking of keeping everyone happy, the following deli meat recipe is a fantastic lunch for school time or the whole family.
In just half an hour, you can have a delicious batch of ham and melted cheese sandwiches fresh out of the oven.
Take these out on a picnic, or set them down at your next potluck to watch kids flock your way. They're absolutely delicious. I wouldn't blame you if one mysteriously disappeared from the batch.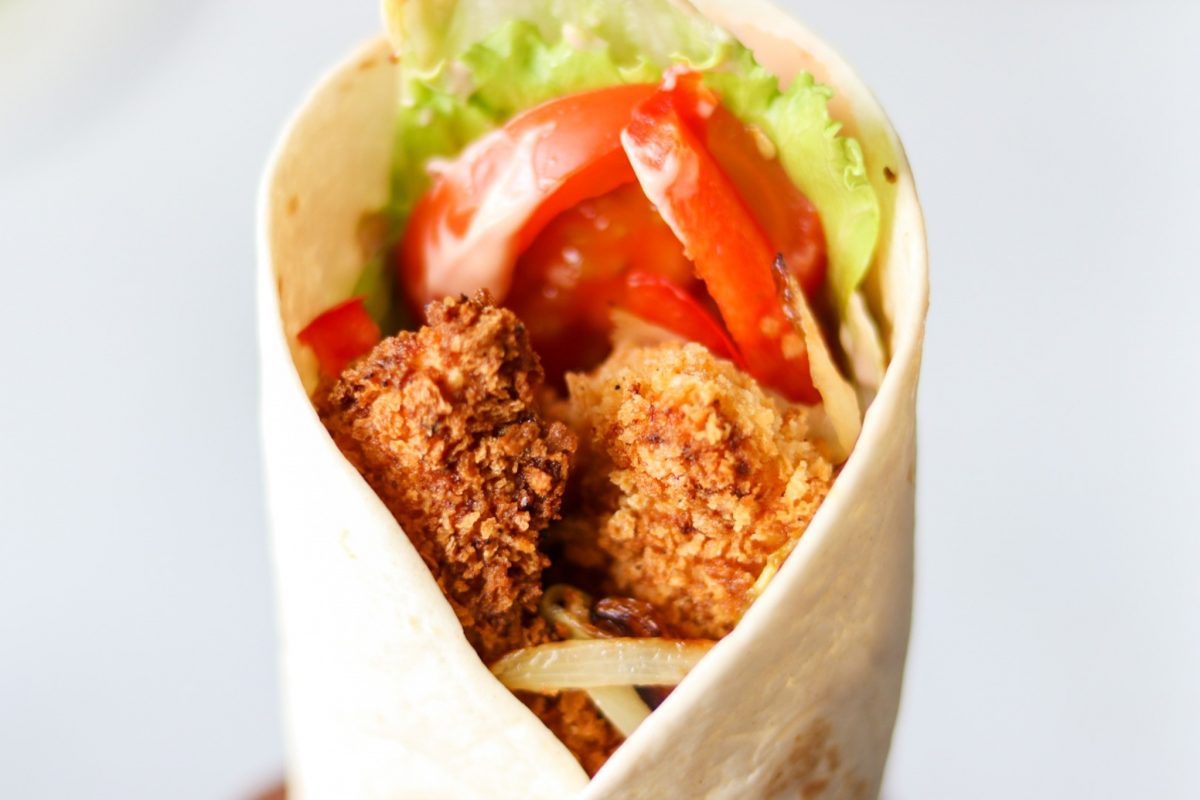 Source: mymorningmocha.com
Everyone loves a good piece of fried chicken, and these wraps capitalize on that truth. If you're looking for a way to use those last few pieces of chicken from last night's dinner, this is for you.
Rather than simply serving the leftovers, boost their nutritional value with an assortment of fresh vegetables. The sweet chili mayo is the real champion of this dish, so make sure to be generous.
Check out more low calorie wrap recipes here.
Source: balancewithjess.com
This nutritious recipe is perfect for you if you're looking to prepare a kid's lunch for the entire week. This is a one-pot wonder with barely any clean-up, so it's great for a lazy Sunday night of meal prep.
Each bowl captures the flavor of a cheeseburger perfectly. But it's also packed with oodles of fresh vegetables to keep your little one's nutritional intake on the level. It's the perfect combination!
Source: mykitchenserenity.com
Made tacos last night and not sure what to do with the leftovers? Whip up this quick, easy kid's lunch with the leftover filling and sides. Your kid will be delighted to find this in their lunchbox. With creamy cream cheese and fresh bell peppers, these healthy lunches will become a favorite for sure.
These taco pinwheels don't require cooking when made with leftover taco filling, so they're great for early morning lunch preparation. Get these done in dusted in just ten minutes!
Source: littlefamilyadventure.com
If your little one is as much a fan of tacos as I am, they'll be incredibly excited to open their lunchbox and find this. This walking taco is a stroke of genius, in my humble opinion.
Packed with delicious protein and fresh vegetables, this well-spiced lunch will have the other kids seething in jealousy. It's super portable and easy to pack, so it's great for sending to school.
Healthy Lunch Ideas for Kids
Getting kids to eat healthily can be a Herculean task. Their priority is a taste for little ones, so the sight of a bit of greenery in their lunch box can scare them off.
The key is to get a little bit creative. Each of these recipes produces a meal that looks as good as it tastes and is made with super healthy ingredients.
Source: raisingwhasians.com
Keen on sushi, but don't want to send your little one to school with empty carbs? This cucumber sushi is the perfect solution. The cooling cucumber is excellent for hot days on the playground.
These cucumber slices are stuffed with the filling of your choices like lunch meat and carrot sticks, so get creative with your child's favorite flavor combinations. Best of all, these are insanely easy to make the morning before school.
Source: thecookiedoughdiaries.com
These peanut butter oatmeal balls are the champion dish for active kids who need a little pick-me-up. Packed with protein, healthy fats, and fiber, these will easily carry them through their day. If your kids can't have peanut butter you can easily make these with any nut butters.
Not to mention, they're super easy to prepare in advance. Whip up a large batch at the start of the week and send a few along every day in your kid's lunch box to round out a healthy school lunch.
Source: amummytoo.co.uk
Canned tuna isn't all that appetizing on its own, but these pinwheels know how to make the best of it. Each little wrap is stuffed with fresh vegetables and shredded tuna for a healthy, tasty lunch that covers all the food groups.
No cooking is required, and the lunch can quickly be served cold, so it's perfect for sending to school. This can also easily be adapted into a sandwich instead of a wrap. Serve these with some cherry tomatoes or baby carrots and this healthy meal is done!
Source: pipingpotcurry.com
Classic egg salad is made with oodles of mayonnaise. While that might taste delicious, there's a healthier option and fun twist just waiting in the wings: avocado!
Trust me; this tastes just as good as (if not better than) egg salad made with mayonnaise. The green hue also lends a vibrant pop of color to their lunch box, making these tasty sandwich alternatives feel extra special.
Check out more macro-friendly recipes here.
Source: amummytoo.co.uk
Let your little one take care of the assembly with this next healthy lunch idea. This is super easy to pack in their lunch box daily; then, they can wrap it up at school when they're ready for chow.
These chicken fajitas are mild but flavorful, so they're great for kids.
Source: intheplayroom.co.uk
Finally, there's no better way to get kids to eat their vegetables than to highlight their color! These beautiful rainbow sandwiches will have even the pickiest kid excited about eating their veggies.
The secret is to create three different purees, each packed with a whole bushel of nutritious vegetables. They're super quick and easy to prepare, and they also last for a while in the fridge.
Cheap Lunch Ideas for Kids
When it comes to feeding a family every day, affordability is critical. There are many ways to revitalize cheap ingredients to make them taste restaurant-quality.
From home-style muffins to quick and easy pasta dishes, explore the many ways you can create a cheap and delicious lunch for your little one.
Source: mommykatandkids.com
Is your little one getting tired of sandwiches? These super simple ham and cheese muffins are a great affordable alternative. Get them excited about their favorite sandwich combination again!
Not only are these cost-effective, but they're also perfect for preparing at the start of the week. A single batch will carry your kid through the whole week.
Include different spreads in their lunch box daily to keep things interesting.
Source: kidsactivityzone.com
These clever and unique roll-ups are another cost-effective choice for alternatives to the ham and cheese sandwich. They taste the same, but they look delightful!
This is another recipe you can easily prepare the night before. Let it sit in the fridge and slice it up in the morning, ready for your little one to enjoy come lunchtime.
Source: flawlessfood.co.uk
The tuna and cheese melt is a well-loved sandwich choice for a good reason. These ooey-gooey paninis are utterly delicious, and the ingredients mean they cost barely anything to make.
Canned tuna gets a welcome makeover with this crunchy, melty, kid-friendly sandwich.
Source: bigflavorstinykitchen.com
Put a new spin on an old favorite with these delicious grilled PB&J sticks. The melted peanut butter feels like a luxurious sauce spread over bread sticks.
Include a little pottle of jam in which your kid can dip their PB&J sticks. Trust me; once they try this version of a PB&J sandwich, they'll never want to return.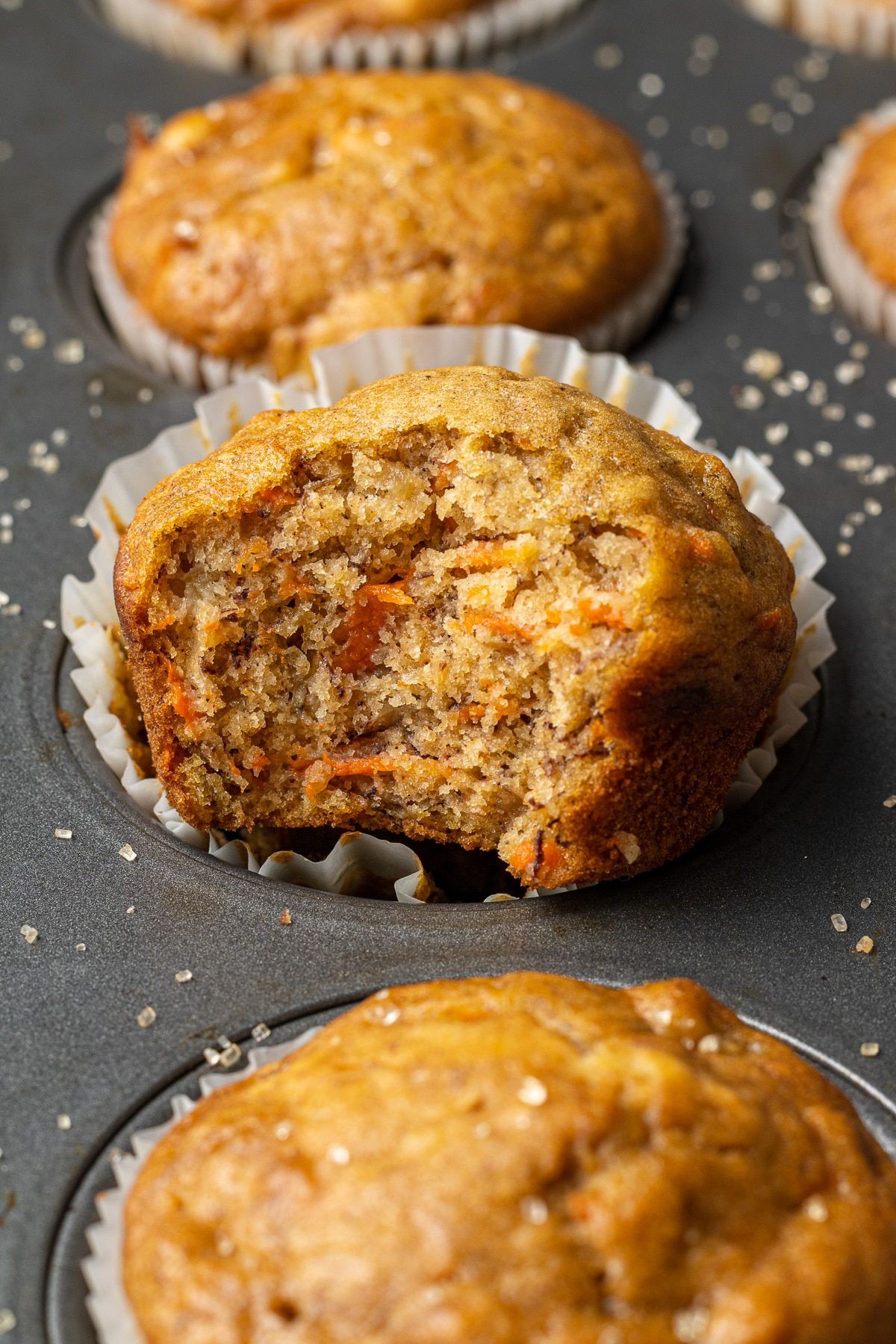 Source: thecookiedoughdiaries.com
Muffins are an excellent way to cook with both affordability and nutrition in mind. Your kids will barely notice the carrot hiding in these moist, delicious, spongy banana muffins.
The carrot has no flavor in these muffins, overshadowed (on purpose) by the tasty banana cake. Send peanut butter or Nutella for your kids to spread on each one for a real treat.
Source: pipingpotcurry.com
A quick and easy pasta dish is a great way to make the best from some super inexpensive ingredients. The key to all that flavor lies in the delicious vegetable puree coating each noodle.
The best news is, if your kid fears eating their veggies, this pasta won't make them look twice! Everything is blitzed into a smooth sauce, so it tastes delicious without a hint of vegetables.
Source: simply-well-balanced.com
Sidestep the processed supermarket version of Uncrustables with this super affordable homemade version. These are freezer friendly and great when you just need to grab something and go.
Not only are these better for your child, but they're also better for your wallet! They cost almost nothing money and effort, so they're well worth incorporating into your roster.
Vegetarian Lunch Ideas for Kids
Cooking vegetarian fare is all about using a diverse range of ingredients. Not only does this keep things interesting, but it also helps your little one get all the vitamins and nutrients they need daily.
If you're raising a little vegetarian, check out these tasty lunchtime options just bursting with essential nutrients.
Source: madhuseverydayindian.com
Give your little one a taste of one of the best cuisines in the world without any meat, thanks to these lentil burritos. These are insanely easy to make since you don't need to worry about cooking meat.
The lentils take on spice like a sponge, imbuing them with endless delicious flavor. You can send these burritos solo or add some salsa, guacamole, and tortilla chips to round out the meal.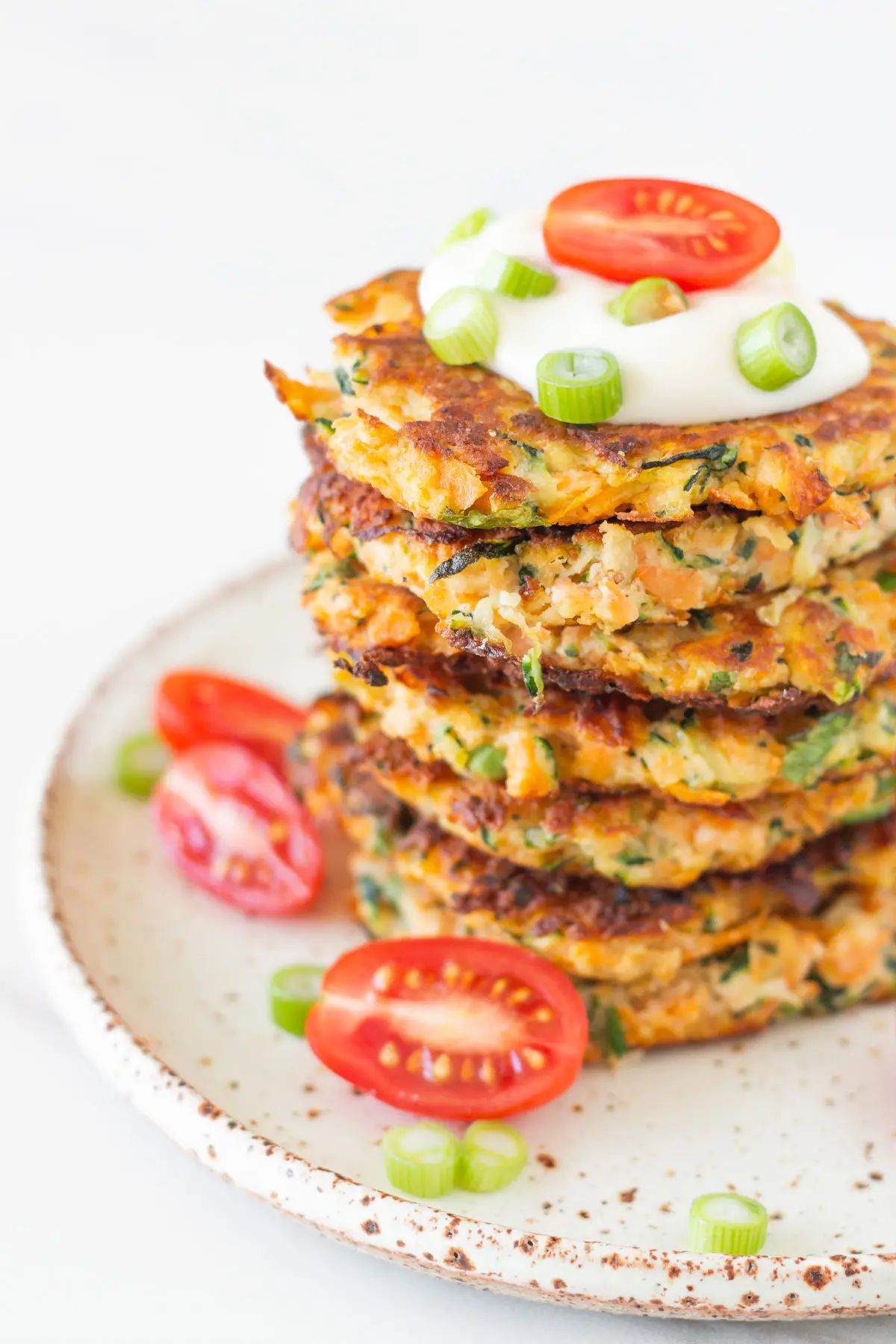 Source: becomingness.com
These delicious zucchini and sweet potato fritters are packed with vegetables. The fritter is the ultimate vehicle for sneaking healthy food into a child's diet since it's fried and served with sauce.
Each bite is as tantalizing as the last, and they're super easy to make at home. Whether you need a school lunch or a quick weekend snack, this is the recipe to reach for.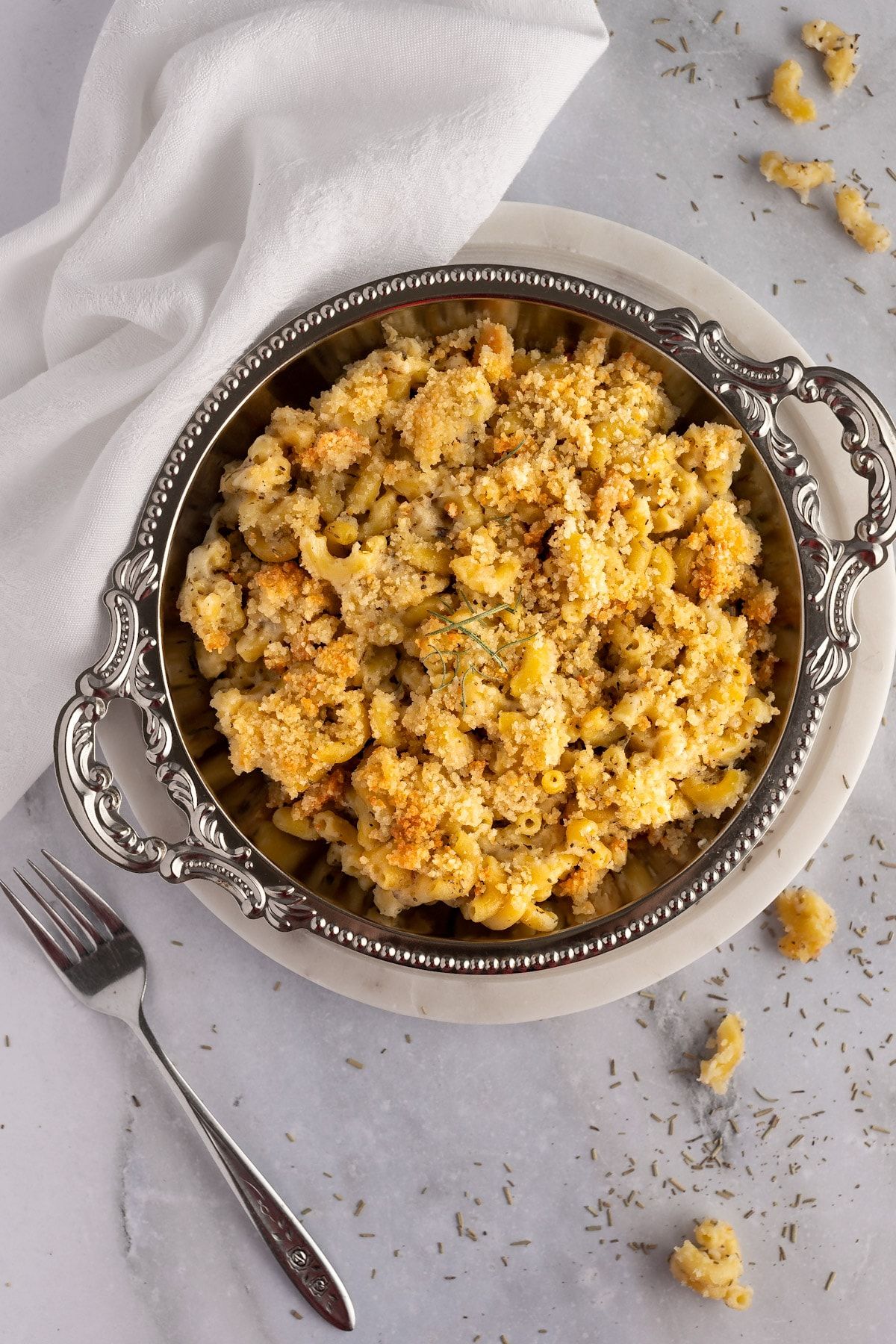 Source: thelittlestcrumb.com
Put a delicious twist on this comforting classic, thanks to the inclusion of goat cheese. Start your little one's refined palate with this delightful macaroni and cheese, including a parmesan crumb.
This is a great meal to prepare for the whole family. Whether you're at home on a Sunday afternoon or need a meal prep meal that satisfies everyone, this recipe will do the job.
Source: apaigeofpositivity.com
Looking for something super healthy and tasty? This chickpea pasta salad is a vibrant reminder that vegetarianism can taste as good as it seems.
This bad boy is full of healthy protein and fiber, thanks to chickpeas. Sprinkled with plenty of fresh vegetables and lashings of delicious dressing, each forkful is like a new adventure.
Source: throughthefibrofog.com
This tahini broccoli pasta lives at the intersection of healthy and comforting vegetarian food. It's cost-effective, simple to make, and tastes like the feeling of wearing a warm blanket in the cold.
While the recipe calls for broccoli, you can easily substitute this with another vegetable if your little one is opposed.
Source: chefjar.com
Scallion pancakes only require five ingredients, but the finished dish is a testament to how much you can do with very little. Each crunchy bite sings with the flavor of scallions.
This is a great meal to send along to school. It's portable, keeps well in a lunch box, and is easy to share with friends.
Vegan Lunch Ideas for Kids
The vegan movement has picked up speed well in the modern world, so there are so many unique ingredients to work with! Your kid will be blown away by the fantastic vegan meals on offer.
Discover the wide world of vegan lunch ideas for kids with this small taster, from homemade dinosaur nuggets to delicious vegan sushi rolls.
Source: healthyseasonalrecipes.com
Give your kid the tuna salad sandwich they're missing with this delicious chickpea alternative. Packed with protein and flavor, this is a simple way to bring back an old favorite.
Aside from how good it tastes, this lunch option is also a healthy and affordable choice they can take to school. Spice it up with chipotle aioli, or keep it simple with a delicious mayonnaise dressing.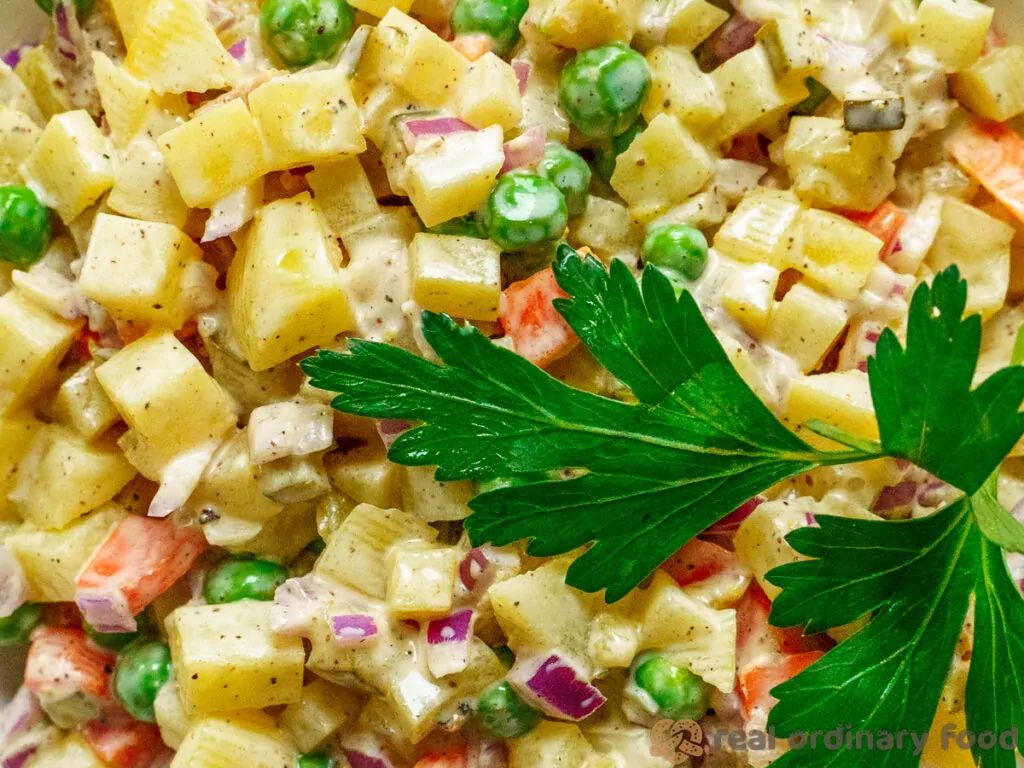 Source: earthtoveg.com
Olivier salad – "Russian salad" – is a classic Russian comfort food dish. If your child needs a unique addition to their weekly lunch rotation, this is the recipe for you!
Not only is this recipe chock full to the brim with delicious vegetables, but it's also humming with an earthy Russian flavor.
Each bite contains a different combination of vegetables, so it tastes new every time!
Source: happykitchen.rocks
Corn fritters will forever have a place in my heart as one of my favorite lunches growing up. If your family is vegan, they don't have to miss out on this classic comfort food!
Rather than using an egg as a binder, these delicious cakes use a chia egg to create the batter. Aside from that, everything stays the same. These are ideal as school lunches or even a weeknight dinner!
Source: happykitchen.rocks
It's time to prove that vegan bacon is possible and delicious. Thanks to this fantastic tempeh BLT sandwich, that shouldn't be much of a problem.
This recipe teaches you how to create your own tempeh bacon, an essential skill for a vegan. Apply this knowledge to everything from Sunday breakfasts to easy weeknight casseroles.
Source: allergyummy.com
Sushi is a fantastic school lunch option for any kid. As a parent, it offers you the chance to present fresh vegetables super appetizingly, thus helping them get plenty of nutrients.
For vegan parents, sushi is an excellent option. This Japanese meal is easy to customize to suit your needs, including a vegan set of ingredients. Try everything from cucumber to tempeh!
Source: veganhuggs.com
Next is a warm and hearty meal prep option your kid will love. It's incredibly vibrant and humming with warm spice, so this is a great winter warmer to send along to school.
This recipe is an excellent touchstone if you're meal prepping for the whole family. You can easily double or triple the batch to cook for everyone's weekly lunches. Plus, they'll never get tired of this flavor!
Source: homecookedroots.com
Sometimes you just need some dinosaur nuggets to get through the day. Give your kid the child-like joy of biting the head off a brontosaurus, thanks to these genius tofu nuggets.
These are just like any other tofu nuggets. All you need to do to take them back to the Palaeolithic era is acquire some fun dinosaur cookie cutters.
You could make these into any shape you want!
Source: anyreasonvegans.com
Whether preparing a picnic lunch or need a quick weeknight meal, this vegetable and bean burger is for you. Your kids won't miss the taste of meat with this hearty, rich flavor to enjoy!
Use these patties as the base for any burger your kids love. Send them to school with their cheeseburger version, or go ham at home with all the toppings.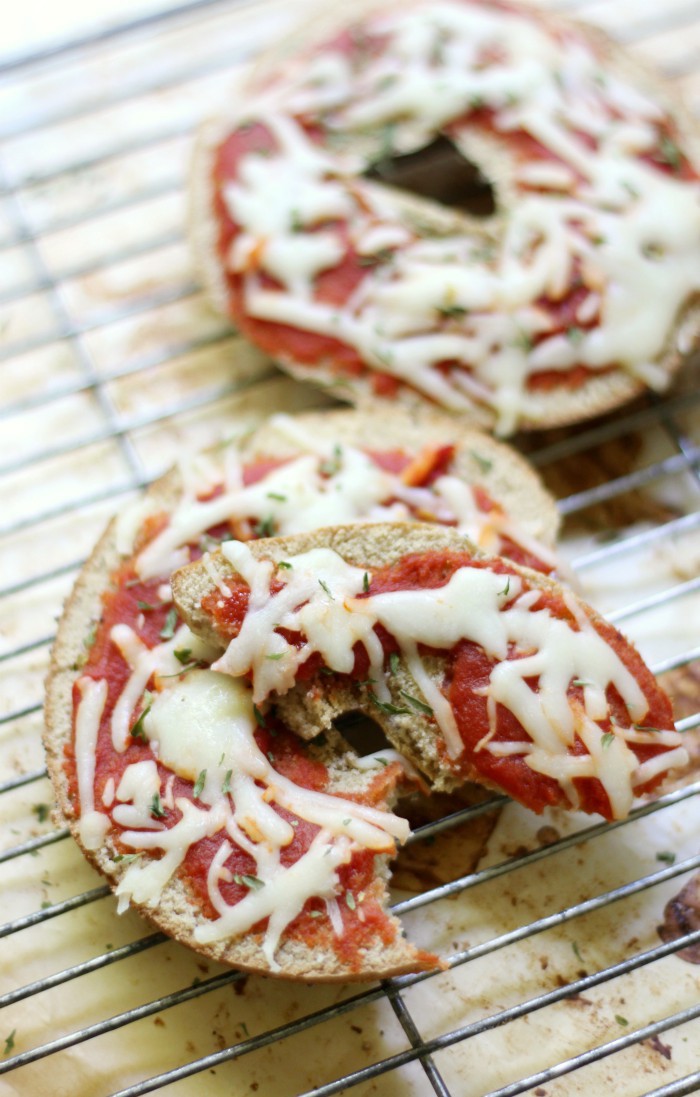 Source: strengthandsunshine.com
Pizza bagels are such a traditional after-school snack. They're so easy a kid could make them, and they taste like a slice of pizza! This is the ultimate way to satisfy a picky eater.
If you have an older child, you can even teach them to do these solo. That way, they'll always have an after-school snack to reach for, smiling from ear to ear.
Gluten-free Lunch Ideas for Kids
Shopping for a gluten-free lifestyle isn't always easy, especially regarding kids' food. That said, plenty of recipes teach you how to make fun, gluten-free meals kids will love.
Minimize your time and maximize taste with these great gluten-free lunch ideas for kids.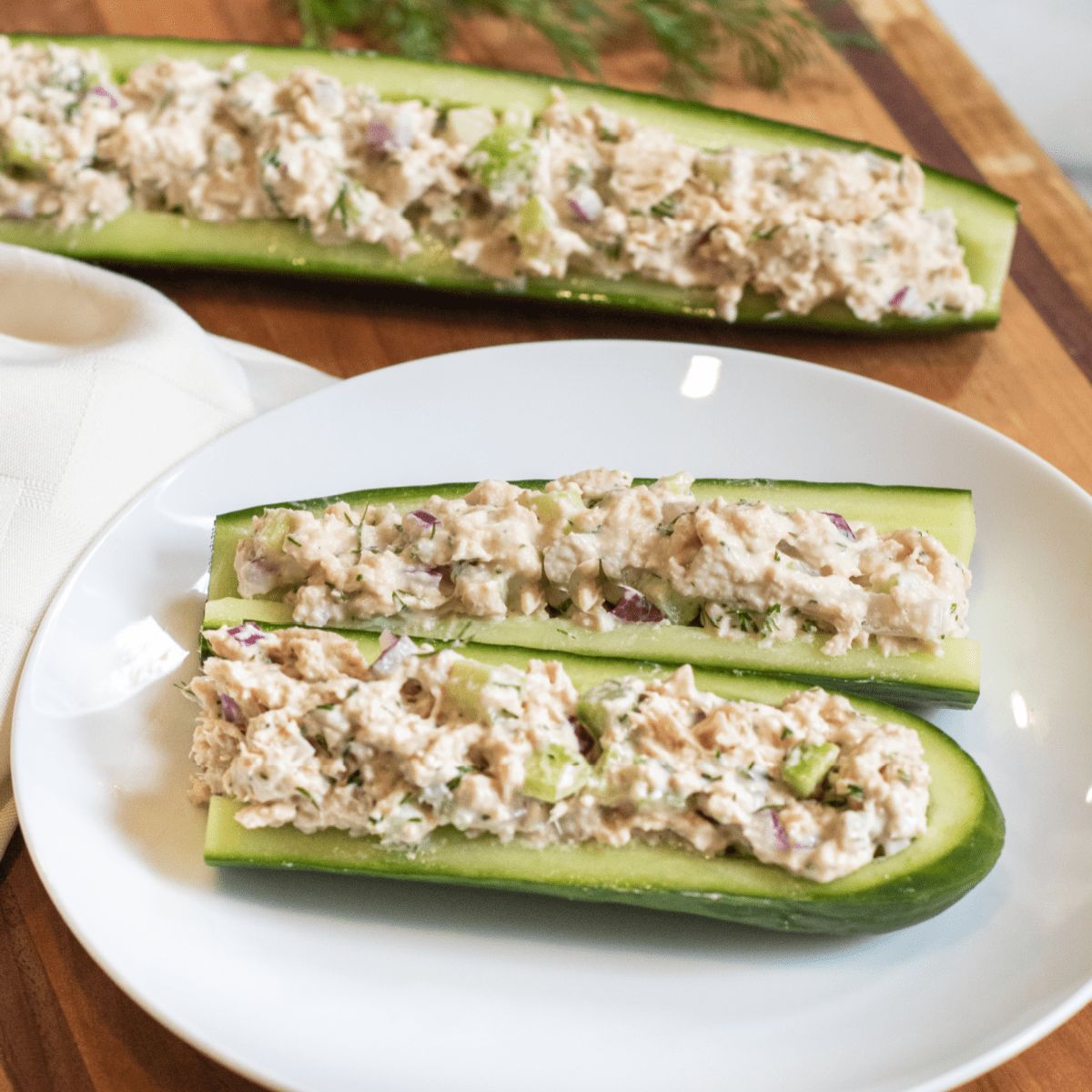 Source: servedfromscratch.com
Healthy, delicious, and cool as a cucumber: what more could you ask for from a meal? The following recipe is the ultimate summer-friendly school lunch.
Sidestep the gluten-filled burger buns and opt for a tasty cucumber instead. The crunchy texture and mild flavor are the perfect vehicles for lashings of creamy tuna mayo.
Source: hauteandhealthyliving.com
While muffins and tarts can be hard to make gluten-free, these delicious quinoa cups are a crunchy, tasty solution to the gluten-free school lunch. Ultra-portable and simple to make, these are a dream.
No matter your kid's age, they'll enjoy the fun textures and flavors hiding in these quinoa cups. Experiment with different vegetables and cheeses to find their favorite combination.
Source: strengthandsunshine.com
While store-bought Spaghetti-os are full of gluten, there's no need to despair! These fantastic homemade gluten-free Spaghetti-os are super simple. They taste just like the real thing!
Delight your little one with the promise of tomato-filled creamy goodness. This is great for toddlers just coming off soft foods or kids who have recently gone gluten-free and miss their favorite snack!
Source: strengthandsunshine.com
Lunchables are another store-bought lunchtime staple that is unfortunately full of gluten. They're also processed, so while they might be easy to send to school, they're not the most nutritious.
That's where these delicious pizza Lunchables come in. Help your child enjoy all the best things about a Lunchables meal without the gluten or excess sugar.
Source: allergyummy.com
The following recipe celebrates the taste of a blueberry muffin in a slightly healthier way. Your kid can enjoy these for breakfast, lunch, or even an after-dinner snack before bed.
Each bar is packed with fiber and antioxidants, making these a nutritionally-rich option. They're also easy to make in bulk and store well so that a big batch will last the entire week!
Source: hauteandhealthyliving.com
Let your kid enjoy meatloaf anywhere with these unique and inventive mini meatloaf muffins. These are just as easy to make – if not easier – than a traditional meatloaf dinner.
Packed with protein and humming with hearty flavor, these quinoa-filled muffins will keep your kid going for the entire day with ease.
Fun Lunch Ideas for Kids
Finally, what's the number one thing any kid wants from anything? That's right; they want fun! A fun kid's lunch can help get them excited about the healthy nutrients they're putting in their body.
Get your little ones involved with making these lunches, whether you're at home or preparing them for school. It's a beautiful way to spend time together, and the results are undeniably delicious!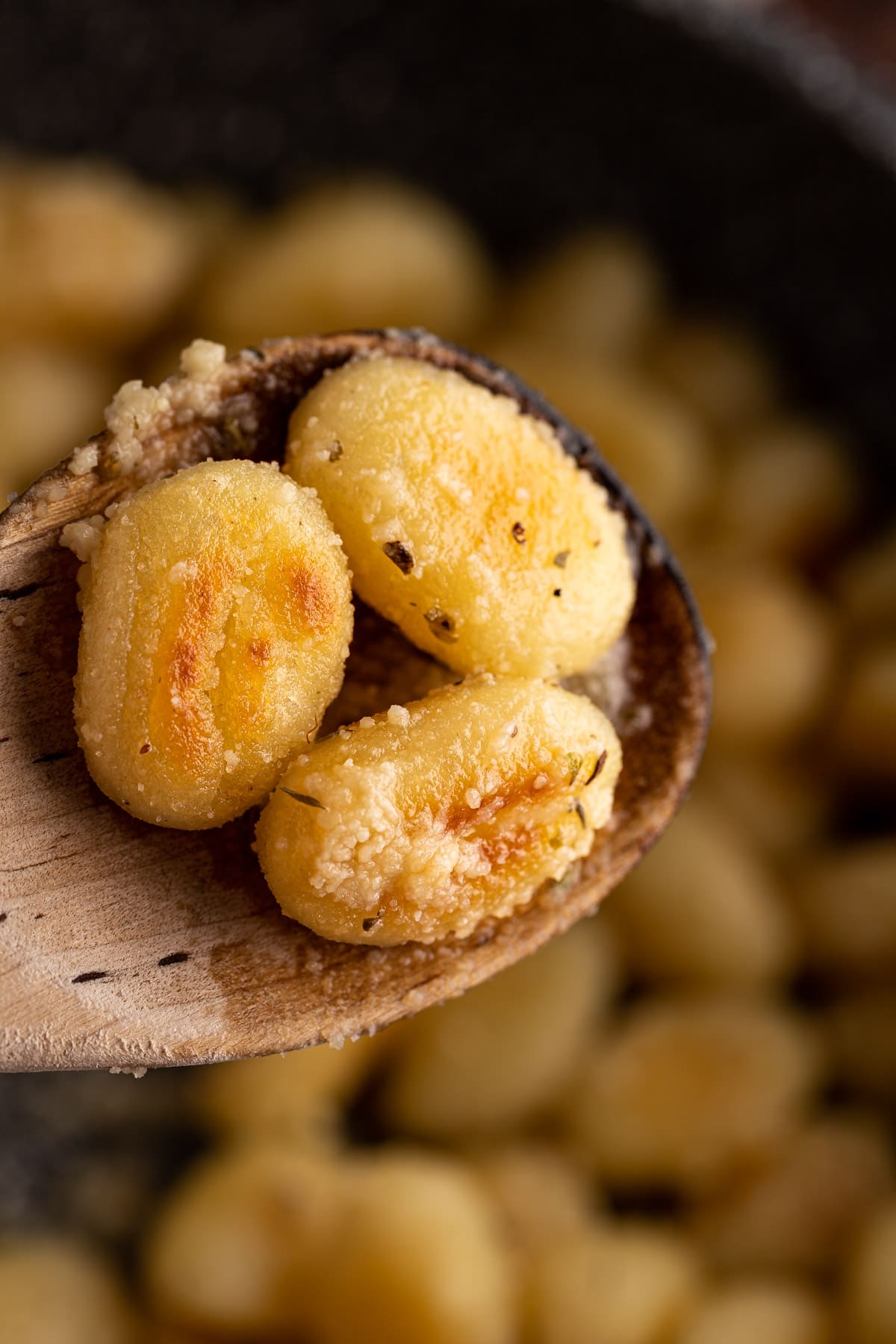 Source: thelittlestcrumb.com
While gnocchi might seem like a refined choice, they actually embody Italian comfort food. These pillowy little potato pasta dumplings are the perfect treat for Sunday lunch.
Everyone in the family can appreciate the delicious taste and texture of a plate of gnocchi. Drizzle with a simple sauce or serve as-is; it's totally up to you!
Source: 4sonrus.com
Avoid the over-processed chicken nuggets you can buy from the store and make your own at home! Rather than eating filler-packed nuggets, these wholesome and delicious ones are sure to satisfy.
The best part is that you can make big batches of these and freeze them for later. That way, they're just as easy to prepare as store-bought nuggets but a thousand times better for your little ones!
Source: 4sonrus.com
Take two of the best foods in the entire world and combine them into a single delicious snack; what do you have? Pizzadillas, of course! These cheesy, tomato-ey mini pizzas are sure to satisfy.
These make for a great after-school snack since they're best when fresh from the oven. That said, you can close them up and end them off to school in their quesadilla form if needed.
Source: findingzest.com
The only thing better than having pancakes for breakfast is having them for lunch. Give your child a significant treat with these adorable mini-pancake stacks.
Each stack is held together with a skewer, so you can thread some fresh fruit between the layered pancakes to keep this meal a little healthy.
Source: cookingwithcarlee.com
If you don't want to send your kid to school with slice-form pizza, these pepperoni pizza muffins will deliver the same flavor without the messy cheese!
Whip these up in no time and keep them in your fridge or freezer to help them last the week. These are great for meal prepping for the whole family, so why not treat yourself as well?
Source: fantabulosity.com
Every child on earth is wired to love pizza bagels. Something in their DNA draws them toward these delicious rounds of cheese and tomato sauce; I don't make the rules.
Deliver that unique pizza flavor in a fun and portable way with these pizza bagels. These are ideal as an after-school snack but also great for picnic lunches or road trip snacks.
Source: smalltownwoman.com
Pigs in a blanket, for the uninitiated, are little sausages wrapped in delicious pastry and baked until crunchy. They're great for dipping and super portable, which makes them an ideal school lunch.
Give your little one a treat with these unbeatable pigs in a blanket recipe!
Source: 4sonrus.com
Want to send a cheeseburger with them to school but are not sure it will hold together? Never fear; someone on the Internet has already solved the problem (as is often true).
These cheeseburger buns are so clever and unique. Your child will get a massive kick out of opening their lunch box to find these ooey-gooey buns waiting to be devoured.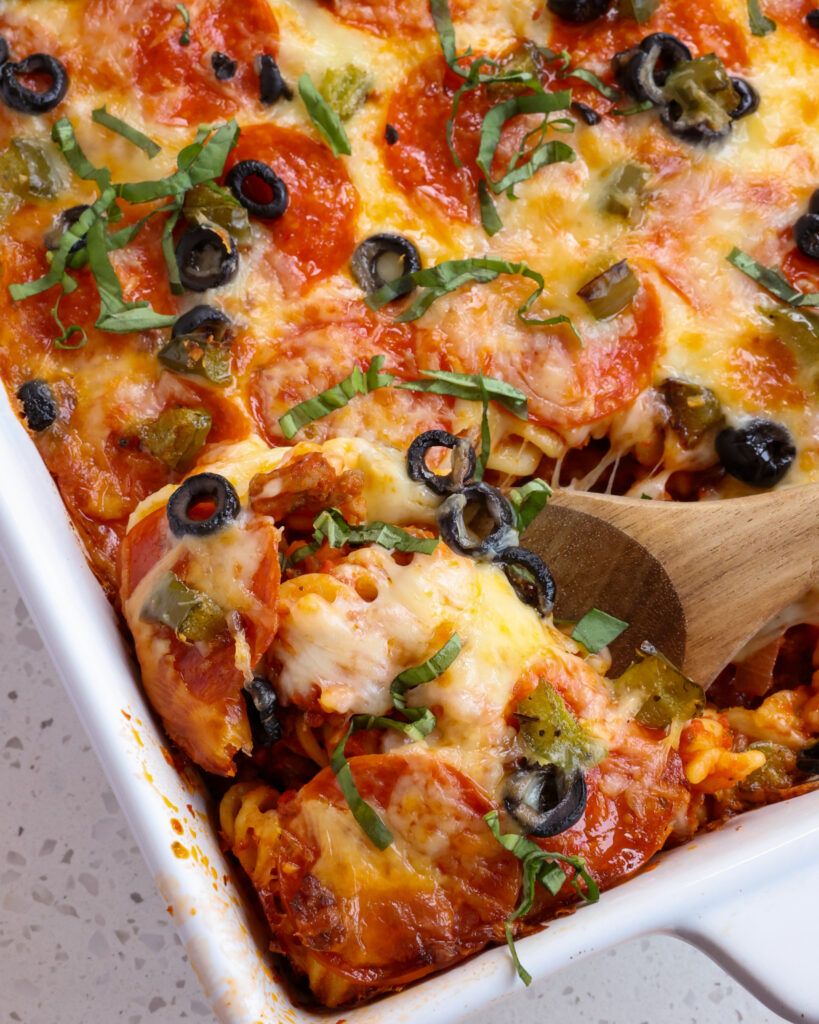 Source: smalltownwoman.com
Our final recipe is a treat for the whole family! Delight in lashings of tomato marinara, stretchy cheese, and perfectly-cooked pasta.
Whether you're preparing a weekend lunch or need a comforting meal prep recipe this winter, reach for the pizza casserole. Trust me; you won't regret it.
So, which lunch idea has caught your attention? Or, better yet, which ones are your kids longing for now? Let me know in the comments if you have a kid-friendly lunchtime hack!
51 Lunch Ideas for Kids School Lunch Box
Got some picky eaters and home and need some lunch inspiration? These lunch ideas for kids are easy-to-make, taste delicious, and are nutritious.
Ingredients
1. Pizza Dippers
2. California Club Sandwich
3. Chicken Bacon Ranch Wraps
4. Ham and Cheese Sliders
5. Southern Fried Chicken Wrap
6. One Pot Cheeseburger Pasta
7. Taco Pinwheels
8. Taco in a Bag
9. Cucumber Sushi
10. Peanut Butter Oatmeal Balls
11. Tuna Pin Wheels
12. Avocado Egg Salad
13. Chicken Fajitas
14. Rainbow Sandwiches
15. Ham and Cheese Muffins
16. Ham and Cheese Roll Ups
17. Tuna and Cheese Melt
18. Grilled PB&J Sticks
19. Banana Carrot Muffins
20. Instant Pot Penne Pasta
21. Homemade Uncrustables
22. Lentil Burritos
23. Zucchini and Sweet Potato Fritters
24. Goat Cheese Mac and Cheese
25. Chickpea Pasta Salad
26. Tahini Broccoli Pasta
27. Scallion Pancakes
28. Chickpea Tuna Salad
29. Olivier Salad
30. Zucchini Corn Fritters
31. Tempeh BLT Sandwich
32. Vegan Sushi Rolls
33. Vegan Sausage and Peppers Pasta
34. Dinosaur Tofu Nuggets
35. Vegetable and Bean Burger
36. Vegan Pizza Bagels
37. Dill Tuna Salad Cucumber Boats
38. Broccoli Cheddar Quinoa Cups
39. Homemade Spaghetti-os
40. Pizza Lunchables
41. Blueberry Bars
42. Beef Quinoa Mini Meatloaf Muffins
43. Pan Fried Gnocchi
44. Homemade Chicken Nuggets
45. Pizzadillas
46. Mini Pancake Stack
47. Pepperoni Pizza Muffins
48. Pizza Bagels
49. Pigs in a Blanket
50. Cheeseburger Buns
51. Pizza Casserole
Instructions
Scroll up to get a bunch of easy, yummy, and delicious recipes. Don't be afraid to get creative with the ingredients, you might discover a flavor you didn't know you liked.
Get your shopping list going and make sure you've got all the ingredients.
Get cooking and make your next Lunch Box!
Notes
Which one of these recipes was your favorite? Let me know in the comment section or on Pinterest!