Barbecue chicken is one of my favorite go-to recipes. It's just so delicious but also somehow easy! These leftover bbq chicken recipes can help you put an easy meal on the dinner table!
However, my favorite part about cooking BBQ chicken is that you can use it again for your leftovers. It's super versatile, so you can use it any way you like to get the best results.
What to Make with BBQ Chicken?
BBQ chicken's smoky flavor and tender texture make it the ideal filling for sandwiches, wraps, or burritos. It's even an excellent topping for salads!
While BBQ chicken tends to be more moist thanks to the sauce, it can dry out if heated for too long. Once you have your perfectly-heated chicken, you can make everything from stews to sliders!
Leftover BBQ Chicken Recipes
Discover twenty-seven ways to reuse your leftover BBQ chicken from game days to weeknight meals with these easy leftover chicken recipes to make next time.
Source: dishnthekitchen.com
Nachos are one of the most comforting meals on the planet. Happily, they're also super easy to whip up on a weeknight! Feed the whole family in no time, thanks to this tasty recipe.
Best of all, your leftover BBQ chicken will be more than home in the nacho topping.
Source: kellyneil.com
Chicken, bacon, and ranch. Who's complaining about that flavor combination? Certainly not me!
These super simple sliders are a great way to use leftover chicken, BBQ or not. The bacon adds a deliciously salty kick to cut through the sweet smokiness of the barbecue.
Source: dinneratthezoo.com
I love using BBQ chicken on top of salads because it tastes amazing, even though it's healthy!
Whip this recipe for a quick and easy work lunch the next day. Don't forget to add your favorite barbecue sauce and some Monterey jack cheese to make it even more delicious.
Source: thecinnamonjar.com
Chicken rissoles are like little chicken fritters, featuring many different flavors crammed into one little fried package. These are so good in a packed lunch, mainly if you include a side salad.
Since this recipe already calls for cooked chicken, it's super easy to incorporate your leftovers.
Source: coupleinthekitchen.com
Crank your standard grilled cheese sandwich up a notch with this incredible recipe! This buffalo chicken upgrade will send your tastebuds sky high.
Paired with the smoky BBQ flavor on your leftover chicken, the buffalo sauce will create a bold and punchy taste you'll quickly become addicted to.
Source: crazyadventuresinparenting.com
You've heard of BBQ-pulled pork before… but what about BBQ-pulled chicken? This recipe works best if you have time to gently cook your chicken in a little sauce before serving it up.
The moist, tender, flaky chicken on top of cheesy nachos is a study in delicious contrasts.
Source: ihearteating.com
Baked sandwiches are a staple in Hawaii, with ingredients from all over the food pyramid showing up in the recipes.
The pineapple and BBQ flavors go beautifully together! If you loved the Hawaiian flavors here, you will enjoy these other delicious Hawaiian recipes!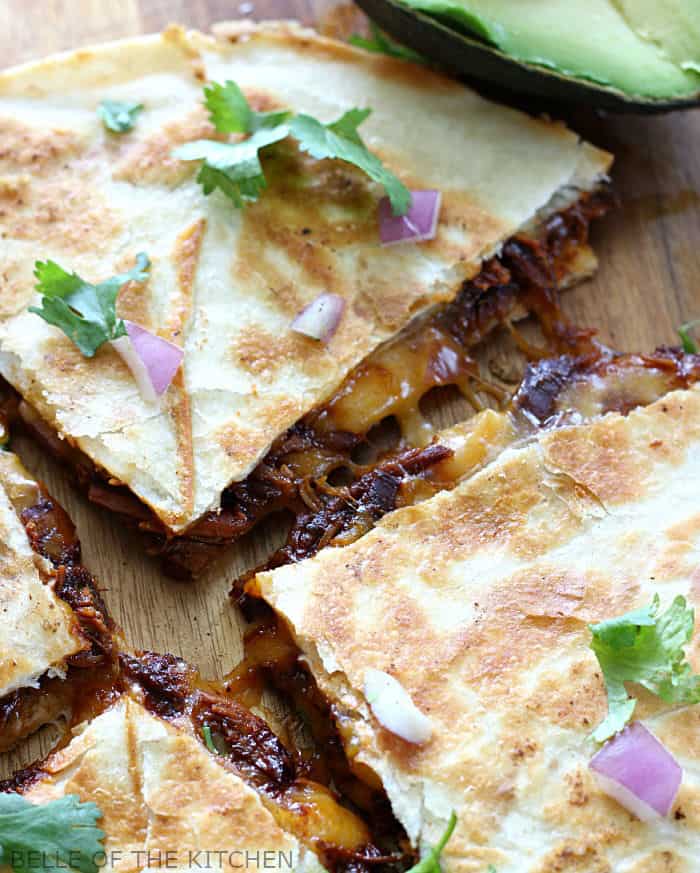 Source: belleofthekitchen.com
I love how quick and easy quesadillas are. Whether you need a fast after-school snack or a family-friendly dinner, these leftover bbq chicken quesadillas have your back.
You cut this recipe's preparation time in half by using leftover BBQ chicken breasts.
Source: windingcreekranch.org
Put down the takeout menu and step away from the phone. If you're craving pizza, you can make it happen with your leftovers!
Trust me, this BBQ chicken pizza tastes out of this world.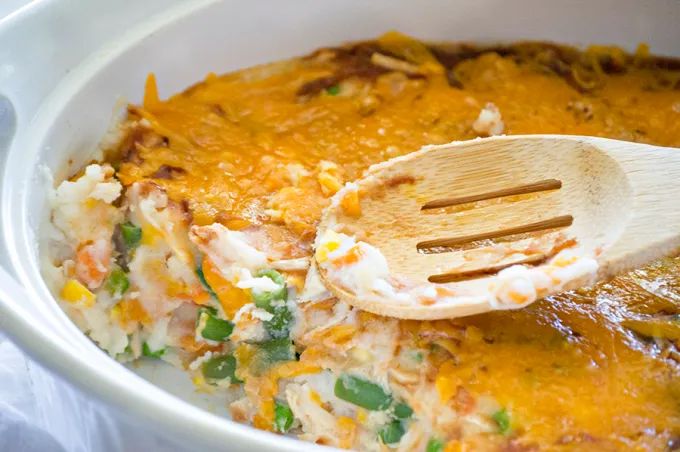 Source: homanathome.com
There's something about a casserole that makes me think of all things comforting. If you need a simple dinner the night after your BBQ chicken, incorporate your leftovers into this casserole dish.
This casserole is the perfect back to school meal for busy weeknights!
Source: thedeliciousspoon.com
Looking for something a little more refined? Give your BBQ chicken new life with this unique take on a classic pizza!
Black grapes, BBQ chicken, and pesto might sound strange, but they all balance each other out. Combined with a generous dusting of cheese, they promise a super good meal.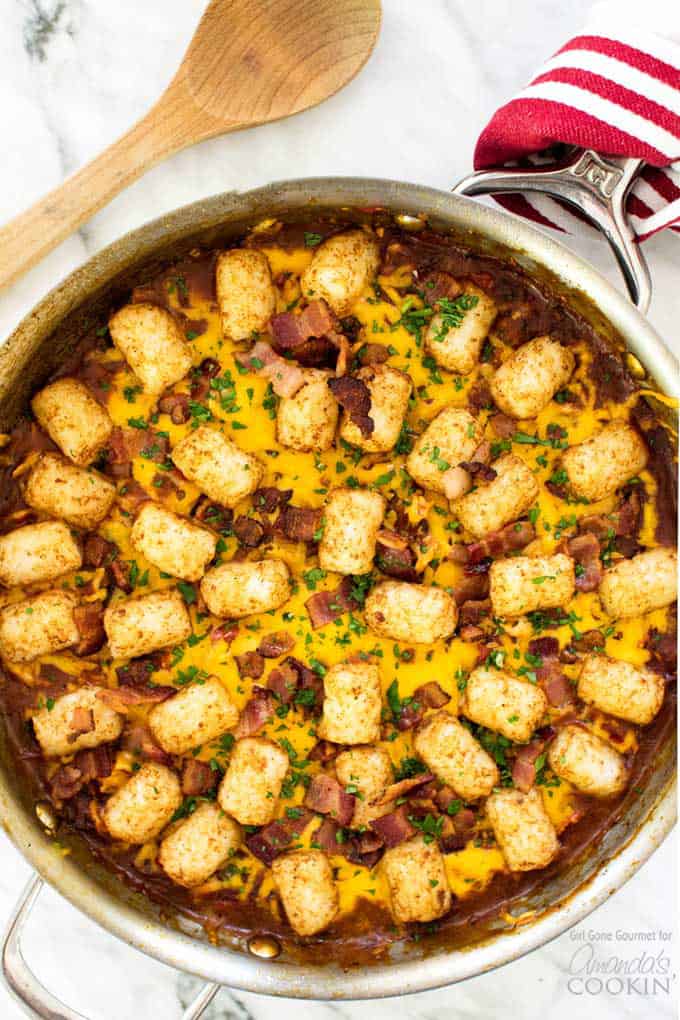 Source: amandascookin.com
Did somebody say chicken and tater tots? I don't need to hear anymore!
This super simple skillet is a great weeknight meal. It only uses one pan, so you don't have to worry about doing oodles of dishes once you've eaten your fill. Plus, the potato-chicken combo is so tasty!
Source: drugstoredivas.net
Whip up a quick and easy flatbread using just two ingredients. This recipe is ideal for meal-prepping your lunch for the day, as the flatbread is compact and portable.
You can use this flatbread recipe in many other ways. Keep it in your back pocket for all your leftover lunch needs.
Source: acedarspoon.com
Chopped salads are so tasty and so simple especially when you use a leftover protein like BBQ chicken!
The smoky flavor of the chicken will be an ideal companion to the vegetables in this salad. Tweak the recipe to suit your unique tastes and create a signature chopped salad.
Source: rachaelhartleynutrition.com
Today is your lucky day if you've never tried mustard pesto before. The earthy mustard and vibrant pesto are perfect, especially when combined with sweet and smoky BBQ!
If you're making a family dinner, this is an excellent opportunity to get the kids involved in the cooking.
Source: thecozycook.com
Chicken parmesan is delicious, but it can also be time-consuming to make. That's where this casserole recipe comes in.
Use your leftover BBQ chicken to create a quick and easy chicken parmesan casserole. The added flavor from the BBQ only makes it better!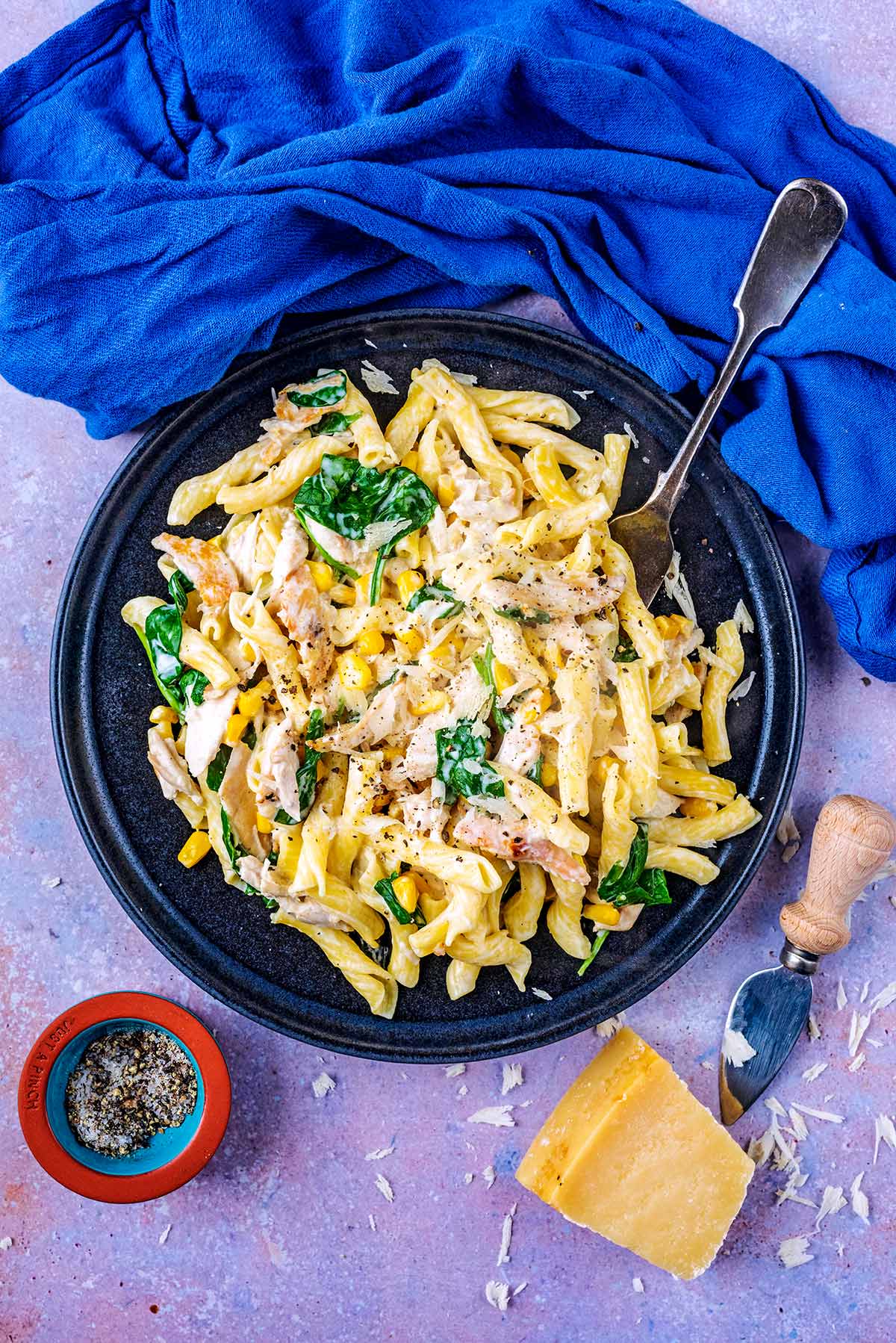 Source: hungryhealthyhappy.com
Pasta is the ultimate leftover helper. It's delicious, cooks quickly, and does well when coated in almost any sauce! This leftover chicken pasta is proof.
Whip up a delicious, healthy dinner in almost no time.
This pasta would be best served along side a simple lettuce salad!
Source: jerseygirlcooks.com
Warm your stomach and your soul with this delicious leftover chicken soup recipe.
Since the chicken simmers in a pot of broth, this healthy fall soup recipe keeps it moist and delicious even as it soaks up the flavors of the soup.
Source: dinner-mom.com
Much like fish cakes, these chicken cakes are a great appetizer or main meal. They're packed with delicious garlic flavor, and the BBQ basting on your leftover chicken will make it even better!
Serve your chicken cakes with a side of your favorite vegetables for a simple family dinner.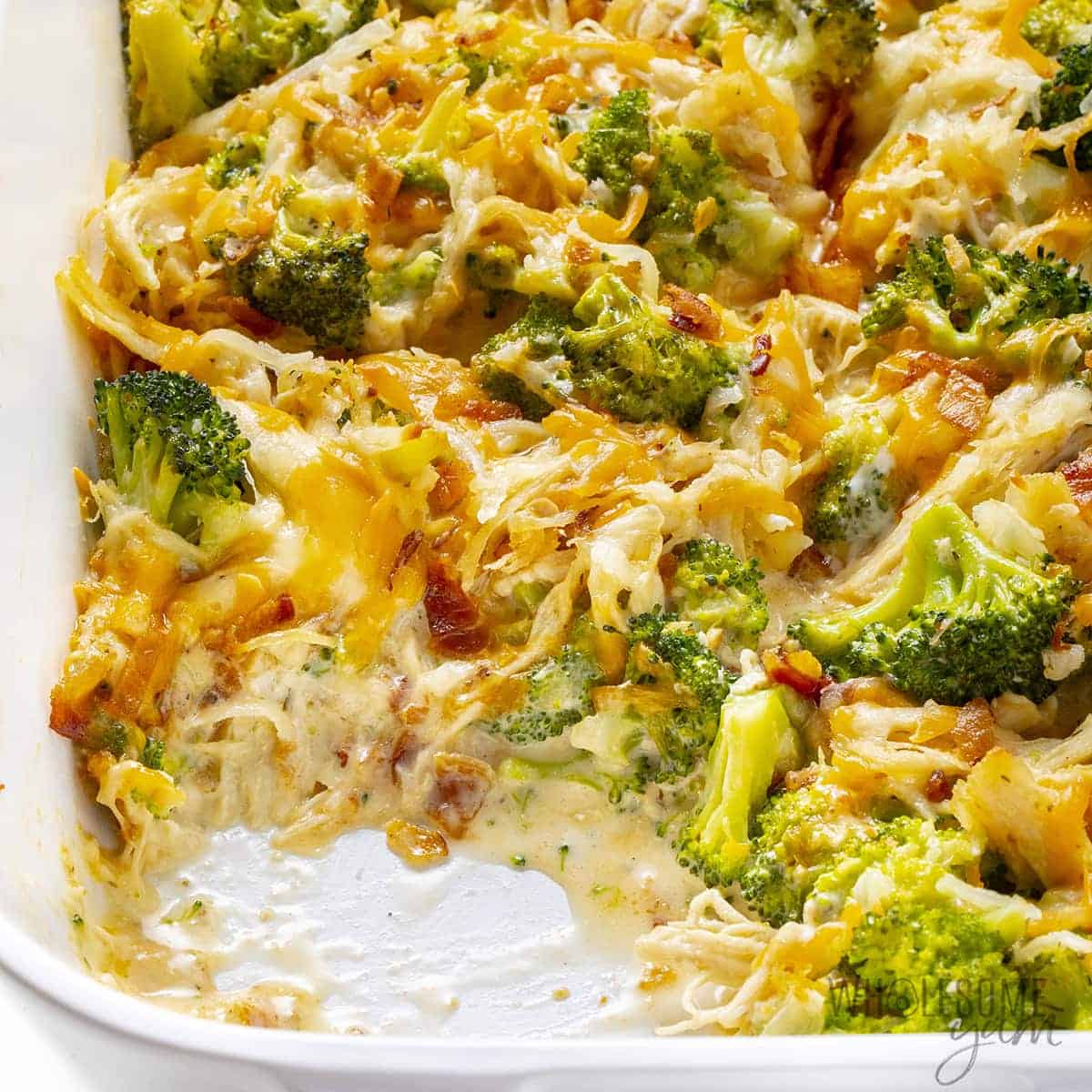 Source: wholesomeyum.com
If you love the chicken, bacon, and ranch flavor combination, here's another way to bring it to life! This super simple low-carb casserole is keto-friendly and delicious.
Thanks to the tasty sauce, the casserole will keep your chicken moist while it cooks.
Source: drivemehungry.com
Chicken pot pie is the ultimate comfort food. Whether you're not feeling well or you want something to ward off the cold outside, this pie is the recipe for you!
The added element of BBQ basting gives this pie a unique flavor. Serve with mashed potatoes and gravy, or enjoy on its own.
Source: theketoqueens.com
This bone broth soup recipe has your back if you want a super simple way to use your leftover chicken. Bone broth has many recorded health benefits, and it tastes delicious.
Pepper your broth with leftover BBQ chicken to give it a well-deserved smoky kick.
Source: thekitchengirl.com
Shepherd's pie was originally invented to use all the offcuts and leftover meats from the night before. After all, historically, people couldn't just nip to the grocery store for more food.
They had to make do! Luckily for us, this meant they invented one of the most delicious recipes there is.
Source: thefamilyfoodkitchen.com
Give your BBQ chicken a new lease on life with this delicious chicken curry. The well-spiced gravy is the perfect companion for that sharp BBQ flavor.
This curry might taste like it took hours to make, but it actually comes together in just under an hour. What better meal for a weeknight feast?
Source: saltandlavender.com
Who says sandwiches have to be simple?
This recipe blows our previous conceptions about sandwiches out of the water, proving that leftover chicken between two slices of bread can be more than the sum of its parts.
Bring this tasty sandwich idea with you to work for lunch.
Source: juliascuisine.com
Chicken and vegetables sound pretty simple, right? And it is simple when it comes to preparation. But the flavor hiding behind this soup's unassuming appearance is mind-blowing.
Keep this recipe in your back pocket for those days when you need something warm, comforting, and easy to make.
Source: whereismyspoon.co
Finally, a fricassee is an excellent way to use up your leftover chicken. This one-pot wonder calls for turkey, but the recipe works just as well with chicken.
Simmered in sauce, the chicken stays moist and delicious without drying out! It's the ideal leftover chicken recipe.
27 Best Leftover BBQ Chicken Recipes
Leftover midweek meals are always a life saver. These leftover bbq chicken recipes are healthy, delicious and sure to be come a favorite with the family!
Ingredients
1. BBQ Chicken Nachos
2. Chicken Bacon Ranch Sliders
3. BBQ Chicken Salad
4. Chicken Rissoles
5. Buffalo Chicken Grilled Cheese
6. Barbecue Pulled Chicken Nachos
7. Baked Hawaiian Barbecue Chicken Sandwiches
8. BBQ Chicken Quesadillas
9. BBQ Chicken Pizza
10. BBQ Chicken Casserole
11. Chicken Pesto Pizza with Black Grapes
12. BBQ Chicken Tater Tot Skillet
13. Barbecue Chicken Flatbread
14. BBQ Chicken Chopped Salad
15. Barbecue Chicken Pizza with Mustard Green Pesto
16. Chicken Parmesan Casserole
17. Leftover Chicken Pasta
18. Chicken Soup
19. Chicken Cakes
20. Chicken Bacon Ranch Casserole
21. Chicken Pot Pie with Puff Pastry
22. Chicken Bone Broth Soup
23. Chicken Shepherd's Pie
24. Chicken Curry
25. Chicken Sandwich
26. Chicken Vegetable Soup
27. Fricassee
Instructions
Scroll up to get a bunch of easy, yummy, and delicious recipes. Don't be afraid to get creative with the ingredients, you might discover a flavor you didn't know you liked.
Get your shopping list going and make sure you've got all the ingredients.
Get cooking and make your next Leftover BBQ Chicken Recipe!
Notes
Which one of these recipes was your favorite? Let me know in the comment section or on Pinterest!