Sweet, yummy, and delicious keto cookies that will just melt in your mouth. If you love the flavor of coconut, these keto cookies are a perfect treat to make!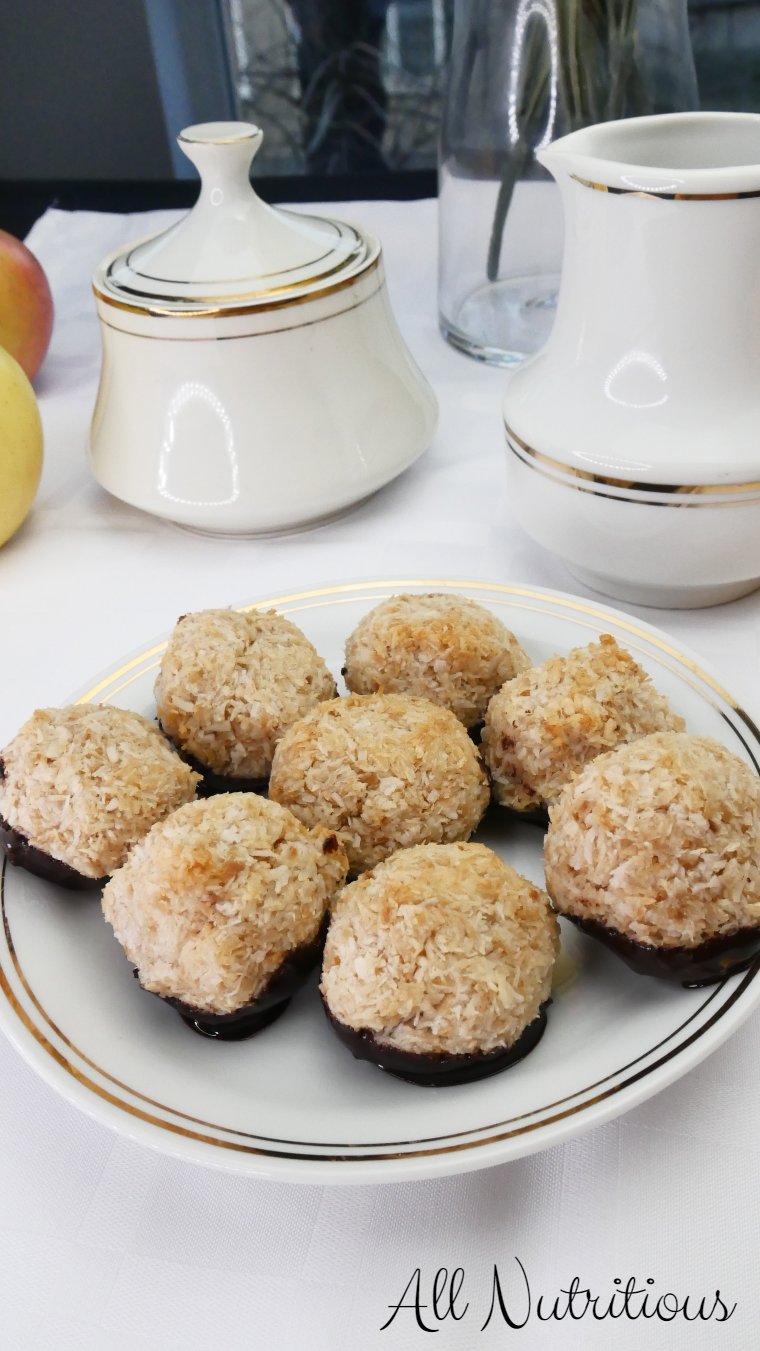 No matter whether you're on a low carb diet or on a keto diet, you deserve treats. If anything, I think a diet isn't sustainable if we don't let ourselves enjoy ourselves sometimes.
While you might not be able to just go to the shop and get a bunch of sweets or cookies, you can always make something of your own that's keto-friendly.
So, today I'm sharing keto shredded coconut cookies that you can absolutely make at home yourself! You can make a bunch of these in a matter of 50 minutes and have treats for the rest of the week.
Shredded Coconut Cookies are Keto-Friendly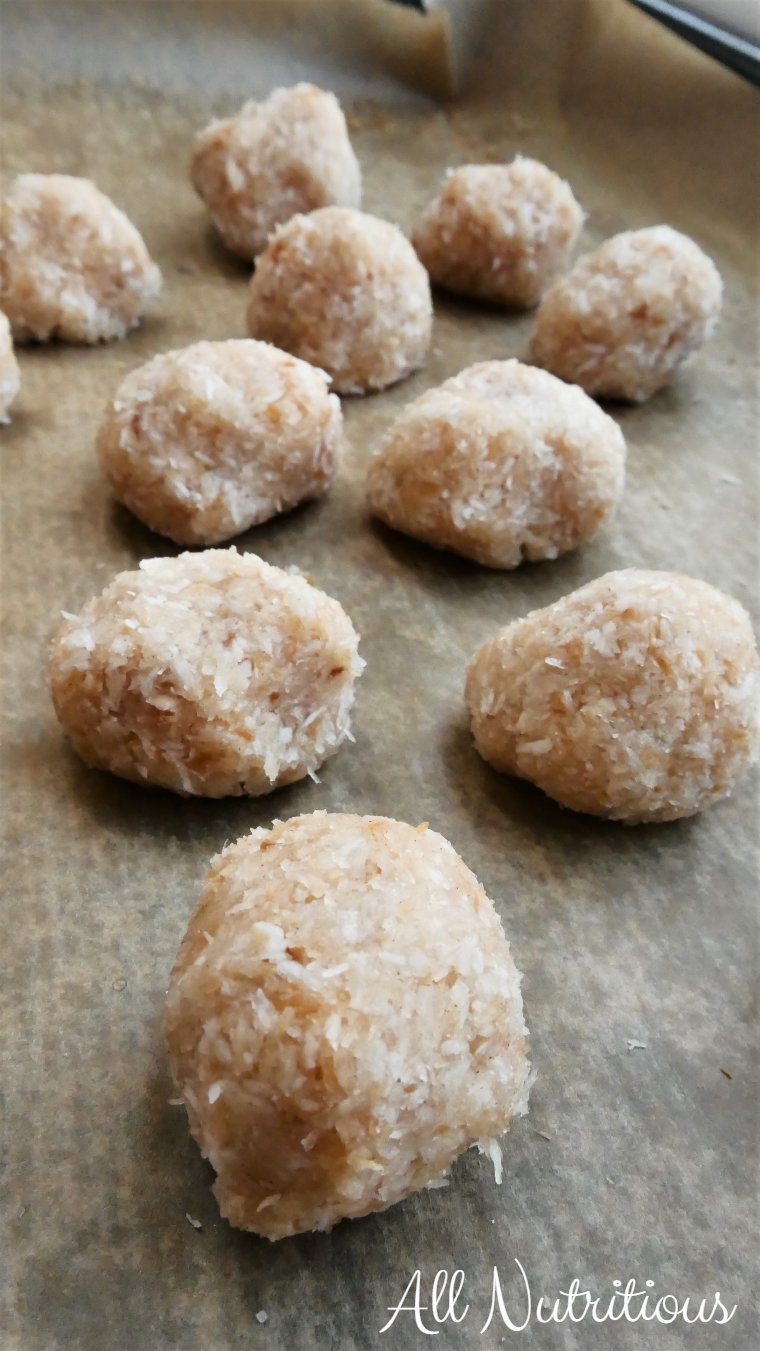 Coconut is a great fruit for the keto diet. Why? That's mostly because it contains loads of fiber that's great for digestion and therefore results in a low net carb number.
It's full of healthy fats, we're talking about a whopping 33g per 100g of shredded coconut! It even contains a good amount of iron, so it's definitely a healthy snack choice for anyone on the ketogenic diet.
Make sure the shredded coconut you buy is unsweetened.
Are These Cookies Sweet?
So, now you're probably wondering how we're going to make these cookies sweet. I'm going to be using a natural granulated sweetener. This one here.
It's a sugar alcohol which means that our bodies don't digest it. In fact, it's one of the healthier sugar alcohols, because, unlike others, it doesn't disrupt the lining of the gut.
So, you're less likely to experience bloating and excess gas. Here is a little research on erythritol that shows that gut microbes don't ferment erythritol (this is good news).
Do remember, that it's a sugar alcohol and some of them truly have negative effects on our guts. So, use it moderately when you have cravings for sweets.
Dark Chocolate is Great for Ketogenic Diet
Dark chocolate is actually a keto-friendly snack that you most definitely should try. It's full of fats and contains iron with magnesium.
It's the sort of snack you can eat whenever the cravings kick in. So, most definitely try it! 3 squares (30g) of 80% dark chocolate contain only 6g of net carbs.
For this recipe, the dark chocolate has a little bit of bitterness that beautifully adds up to the sweet, soft flavors. However, it's optional and these cookies are delicious without it too.
Recommended: Low Carb Doughnut Cookies
Why You Might Love These Cookies
If you're one of those people that gets tired of hard cookies that get only harder with time, this is a great recipe to try.
Shredded coconut simply falls apart whenever you put it into your mouth. The chocolate beautifully melts, and the flavors simply fill up your mouth.
When you make your own coconut cookies, the good thing is that it actually tastes like coconut. I've bought cookies in the shops that were made out of a coconut but tasted nothing like it. So, if you love the smell and flavor of coconut, you'll love these little treats.
Moreover, the recipe is simple, you can improvise and don't have to worry about the cookies being too flat or too hard. Also, most of the preparation takes only a couple of minutes. The rest of it is really just waiting time.
You can make these with your kids! They can mix everything up and help you with the balls. If it's not the easiest cookie recipe there exists, I don't know what one looks like!
Watch: 5 Quick Keto Desserts and Cookies (2-11g Net Carbs)
Lazy Keto Shredded Coconut Cookies
Sweet and light ketogenic dessert you didn't know you needed. These keto shredded coconut cookies are naturally sweet and go amazingly well with a cup of coffee or tea.
Ingredients
1.5 cup shredded coconut, unsweetened
4 egg whites
6 tbsp erythritol
1 pinch salt
1/2 tsp cinnamon
50 g dark chocolate, (80%-90%)
Instructions
Preheat the oven to 350 F/180 C.
Spread shredded coconut on a baking tray and bake it in the oven for 3-4 minutes.
Beat the egg whites. Afterward, add sugar, salt, and cinnamon.
Add the shredded coconut and mix everything as well as you can.
Now cover the bowl with a plastic wrap and keep it in the fridge for 15 minutes or so.
Form coconut macaroons and bake them in the oven for 20 – 25 minutes until they're brownish.
Let them cool down and dip them in melted dark chocolate.
Finally, either put them into the fridge so that the chocolate hardens up or just leave it out in the open.
Nutrition Information:
Yield:

19 cookies
Serving Size:

1 cookie
Amount Per Serving:
Calories:

73
Total Fat:

6.23g
Carbohydrates:

3.56g
Net Carbohydrates:

2.26g
Fiber:

1.3g
Protein:

1.52g