Summer barbecues are all about having a blast with the people you love. These BBQ desserts will satisfy everyone's sweet tooth at this year's summer BBQs!
Sunshine, the smell of charcoal, and the clink of cold drinks; is there anything better? Delicious summer desserts, of course!
When so much of the large gatherings hinge on good food, bringing a delicious dessert that lives up to it is important!
Crowd-pleasing, easy desserts that won't keep you in the kitchen all day in the warm weather is the name of the game.
I've assembled thirty-one of my favorite best dessert options for a BBQ to give you some ideas to take your next gathering to the next level.
What's Good to Bring to BBQ?
When it comes to a BBQ, there are many delicious food options to bring that will satisfy everyone's cravings. Here are some ideas:
Grilled meat – This is a BBQ staple. Consider bringing burgers, hot dogs, sausages, chicken, or ribs. Marinate the meat ahead of time for added flavor.
Skewers – Kabobs are another great option. Thread some veggies, like peppers and onions, along with your choice of meat, onto skewers and grill them up.
Salads – While meat is the show's star, don't forget the sides. Bring a refreshing salad, like coleslaw or potato salad.
Chips and Dip – Everyone loves a good snack, and chips and dip are a great option. Bring a bag of tortilla chips and some homemade guacamole or salsa.
Fruit – A platter of fresh fruit is always a hit. Cut up some watermelon, pineapple, and berries for a colorful and healthy option.
Remember to bring enough food to share and consider any dietary restrictions or allergies of the guests. With these options and a good dessert, you're sure to have a successful BBQ next time.
And of course, you can't forget about the best part… dessert! Let's dive into thirty-one perfect dessert ideas to cap off your summer barbecue with a bang.
Best BBQ Dessert Recipes
Source: budgetdelicious.com
We might as well kick this list off with a bang, right? When you think 'dessert,' the word 'nachos' may not be the first thing that comes to mind… but this recipe might change everything.
These s'mores nachos are a dessert dip with marshmallows, chocolate, and graham crackers. Simply dip the crackers in the melted s'mores amalgamation and enjoy.
Source: quichemygrits.com
If you're making desserts in summer, having fresh strawberries in your arsenal is essential. Juicy strawberries are the essence of summer!
This summer fruit is refreshing, full of flavor, and delicious in any great dessert.
This vintage strawberry cake takes things to a whole new level! Rich, dense, and topped with addictive strawberry cream cheese, the entire neighborhood will be clamoring for this one.
If you are having a 4th of July party this summer, this cake would be one of the best 4th of July desserts!
Source: budgetdelicious.com
A fruit salad is a classic BBQ dessert. This quick dessert is refreshing, juicy, and cold, the perfect antidote to the heavy flavors and textures of the main meal on a hot summer day.
Best of all, it's super easy to prepare with simple ingredients and natural sugars for backyard barbecues!
You can make your fruit salad beforehand, perhaps even the night before your next barbecue. Let it chill in the fridge and serve it super cold with a dusting of poppy seeds for some crunch.
Source: recipesfromapantry.com
Banana cream pie is an old recipe and a good one. There's nothing wrong with looking to the past for some inspiration! This banana cream pie is crunchy, crispy, and creamy all at the same time.
Topped with some shredded white chocolate, this is bound to impress the whole family at any BBQ. If you want to make this super quick and easy, use pre-made puff pastry for the crust.
Source: joyfoodsunshine.com
Summer is calling, and peaches are in season! There's no better way to celebrate these delicious stone fruits than with a baked peach pie.
This recipe highlights all the best parts of eating a peach, bringing out the soft texture and floral flavor. Served with a scoop of ice cream, this will get everyone on board.
Source: veganhuggs.com
If you're making dessert for a crowd with some dietary restrictions, don't worry! You have plenty of options, including these delicious orange creamsicles.
Despite the 'cream' in their name, these beauties are vegan. With bright citrus from the orange and the coolness of a frozen treat, these will make you very popular at the party.
Source: alicensetogrill.com
S'mores dip is the promised land of all desserts. It's the ultimate crowd-pleaser, combining melted marshmallows, gooey chocolate, and crunchy Graham crackers into an irresistible dessert.
It's also so easy to make! All you need to do is line a baking sheet with the ingredients and fire away. In no time, you'll have the dessert everyone will be discussing for days to come.
Source: savorthebest.com
Looking for something quick and simple? Take a trip to the tropics with these delicious grilled pineapple spears.
The cinnamon sugar topping makes these sing as it bakes onto the fruit from the grill's heat. Every bite is juicy, rich with dark sweetness, and yet refreshing. It's perfect for summer.
If you loved the tropical flavors here, these Hawaiian desserts are sure to please!
Source: alicensetogrill.com
The only thing better than an apple pie at a barbecue is a smoked one at a barbecue. Smoked apples pick up a delicious woody infusion from the smoke that's well worth the extra effort.
When you use them in a pie, that pie becomes addictive. Some might even say drool-worthy!
Source: thefastrecipe.com
Running low on time and need something kid-friendly? Try out these brownie blondies! That might sound like an oxymoron, but it simply blends the flavor of a blondie with brownie fillings.
These are chewy, buttery, and delightfully dense. They're the perfect follow-up to a meaty main meal.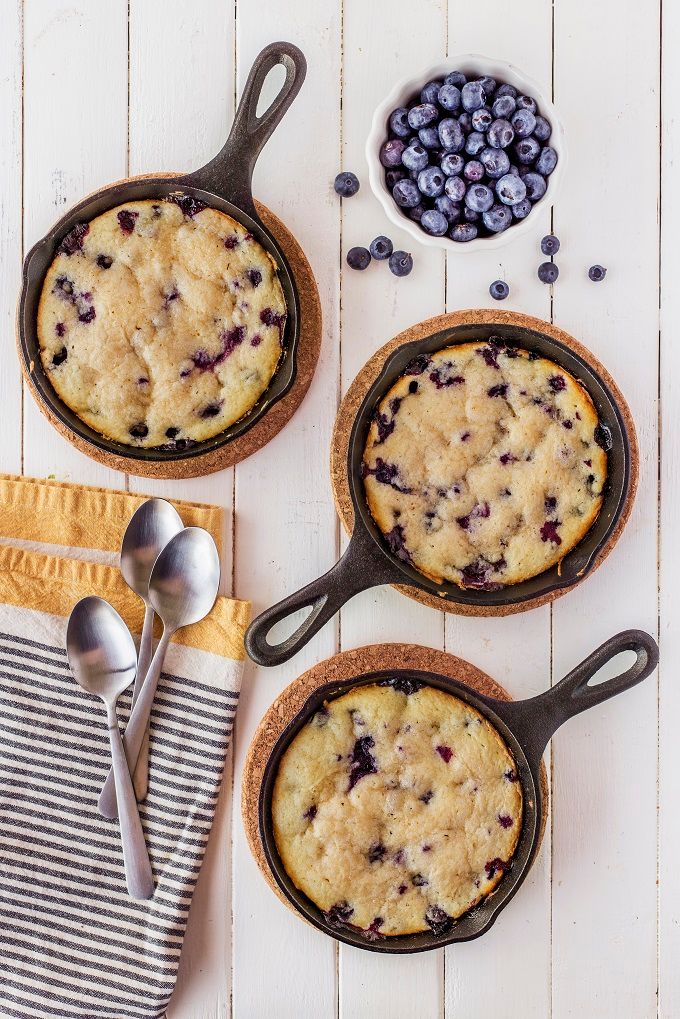 Source: bbqingwiththenolands.com
Lemons and blueberries were meant to be together. It's written in the stars! The light citrus from the lemons and the robust sweetness from the blueberries exist perfectly.
So, imagine those two ingredients in a buttermilk cake. Crumbly, buttery, and utterly addictive, this dessert will quickly become a party favorite.
Source: savvymamalifestyle.com
Lemon brownies might sound like an oxymoron, but these citrus brownies prove the concept is possible! The dense little cakes are super moist and tangy, perfect for a summer day.
You might also know these as lemon icebox bars. It's a vintage recipe that's held up beautifully over the years, thanks to how easy it is to make!
Source: epicveganeats.com
Everyone deserves to enjoy fudgesicles. They're practically a constitutional right. Thankfully, these vegan fudgesicles exist! They're chocolatey, dense, and so good on a hot day.
The toasted coconut flakes on the outside make them a thousand times better, thanks to the additional crunch. With no dairy in sight, these are still insanely creamy and smooth.
Source: eastewart.com
Going the healthy route with dessert doesn't have to mean letting go of great flavors! This no-bake lemon and blueberry pie proves that you can make a healthy pie and eat it too.
The coconut and walnut crust on this pie is dead easy to make. Since you don't have to bake this one, it's ideal for making the day before. Let it chill in the fridge overnight before serving.
You might also enjoy these simple 4-ingredient coconut macaroons with chocolate!
Source: lucismorsels.com
This is a BBQ dessert in the most literal sense because you cook the cake on the barbecue! Use the leftover heat from the grill to bake your cake to perfection.
Grill some cherries on a skewer to add a dark sweetness to the plate. Whipped cream is essential here, so ensure you have plenty of it ready!
This is one of the best fresh cherry recipes for summer!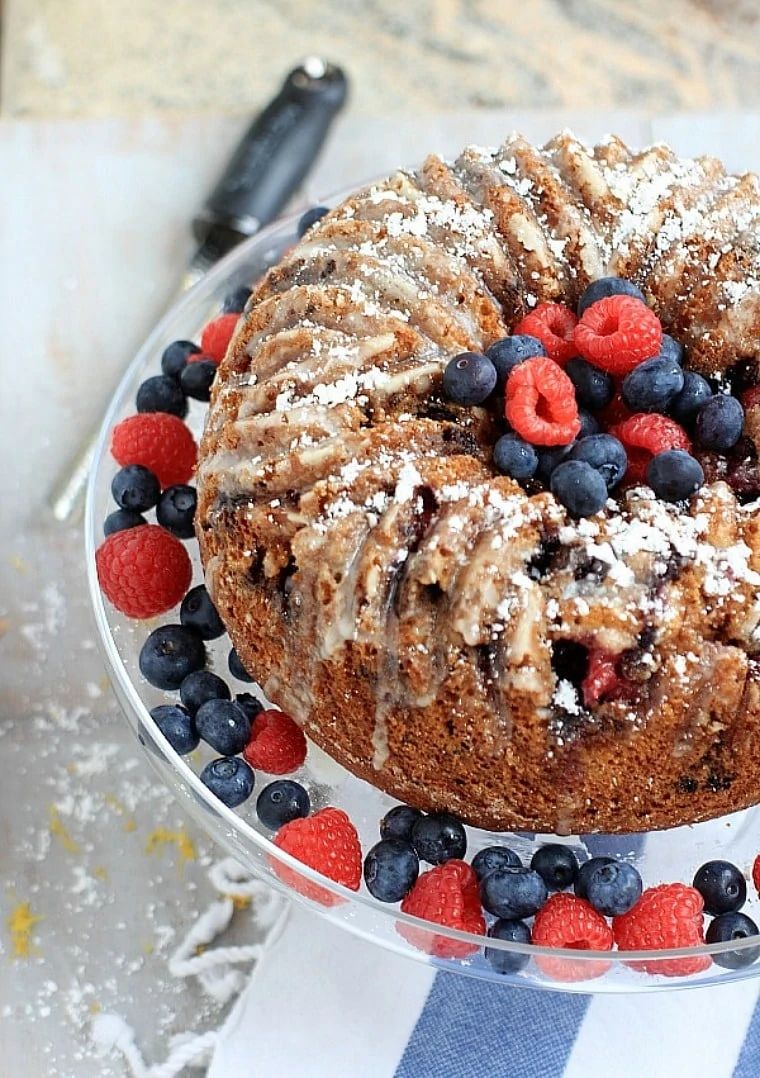 Source: eastewart.com
Summer berries, zesty citrus, and creamy kefir? Sign me up! This is a gluten-free option that everybody coming to your next BBQ will enjoy, whether they live gluten-free or not.
Bundt cakes are circular with a hole in the middle, inviting them to be filled with delicious toppings. This one gets the summer treatment, so be generous with your favorite fresh berries!
Source: healthmylifestyle.com
There's pizza, there's a dessert pizza, and then there's watermelon dessert pizza.
There have been many evolutionary steps that humanity has taken to arrive at this recipe, and I'm grateful for all of them!
The result is a sweet, refreshing take on a dessert pizza that uses watermelon as the base. This is a great way to get your little ones to eat their fruits while making them fun.
Source: motherwouldknow.com
If you have a cast iron pan lying around, try this recipe. This is a rich, sweet, fragrant take on an upside-down cake you'll quickly fall in love with.
This is the kind of recipe you take with you on a trip to the woods. It's earthy, nature-bound, and perfect for quiet evenings around a fire with your loved ones.
Source: kiipfit.com
Blend dark sweetness from two ends of the baking spectrum with these tasty cherry brownies.
The baked cherries become even more flavorful because they dry up, lending the brownie some extra chewiness.
These are fantastic for taking to a friend's place for dessert since they keep so well in a container.
Source: ramshacklepantry.com
Keep things simple, tasty, and refined with this grilled peaches dessert. Scrub off your grill and lay the peaches face down to bring out even more delicious seasonal sweetness.
Top with airy whipped mascarpone cream for an out-of-this-world treat! These are easy to make, especially since you can whip up the cream beforehand.
Source: planted365.com
We've gone from a s'mores dip to a s'mores pizza! This is a fantastic recipe for kids and adults alike. Everyone at the party can grab a slice of this beautiful dessert.
Enjoy the deep, rich flavors of chocolate alongside melted marshmallows and crumbly crackers. This is a great way to enjoy this fireside favorite.
Source: laneandgreyfare.com
Mixed berries are a fixture in summer barbecues. From drinks to glazes, they turn up everywhere! So, it makes sense to honor them with this delicious mixed berry cake.
The cake and frosting are light and simple, leaving plenty of room for the dark, sweet berries to shine. Make the cake ahead of time and assemble it at the party for maximum impact!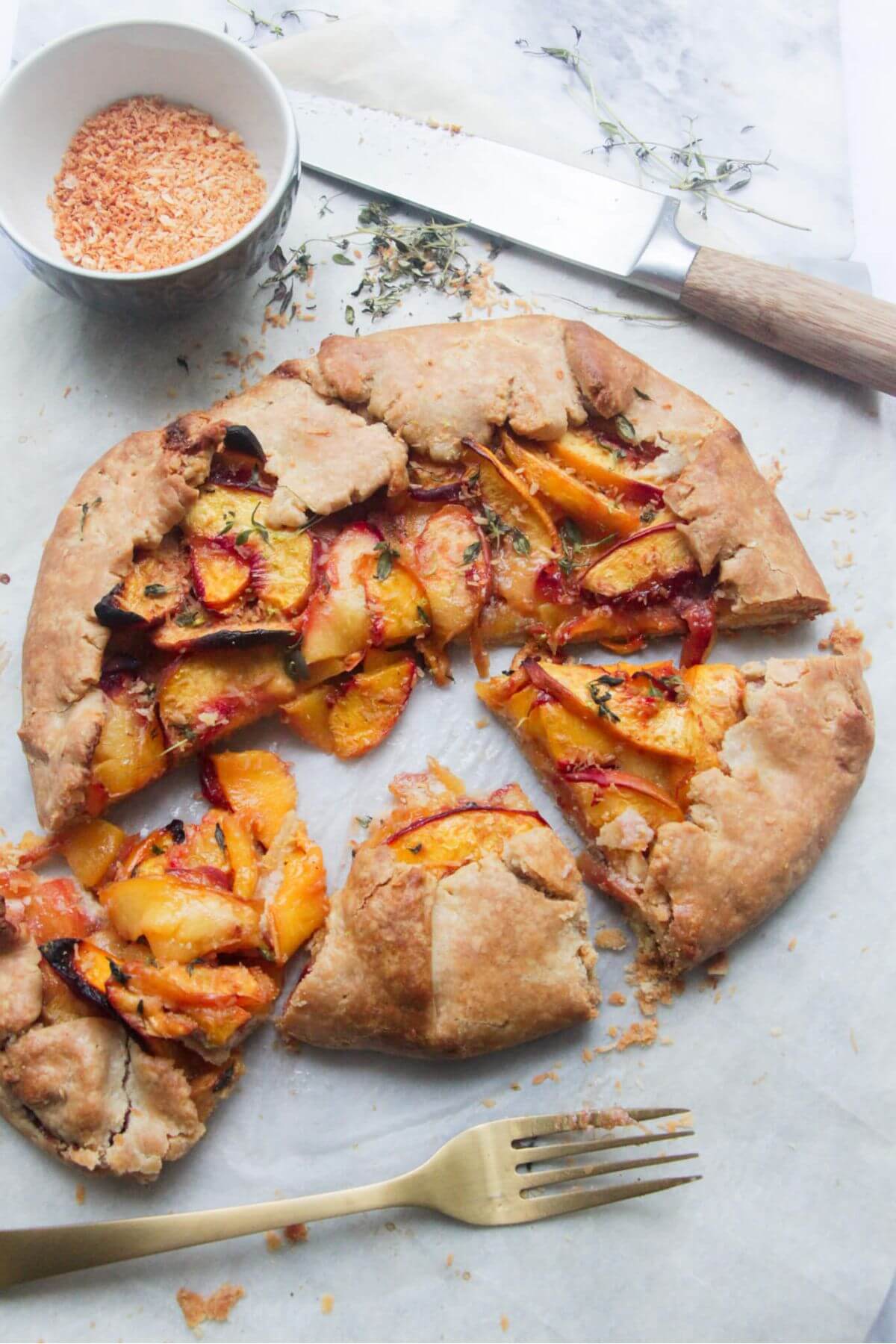 Source: dishedbykate.com
A galette is a fancy French version of a tart that uses thin slices of your chosen fruit or vegetable. Ironically, it's also easier to make than many tin tarts!
This peach, almond, and coconut galette is super crunchy and floral. Perfect for a quick and easy summer dessert.
Source: foodwineandlove.com
Layered bar recipes are fantastic for picnics, potlucks, and barbecues. They ensure everyone can get a piece of the action, packing a ton of flavor into one little square serving.
This key lime version is vegan, so there's no dairy in sight! That makes these bars light, fresh, and perfect as the finisher at your next BBQ.
Source: emilyfabulous.com
There's something so cute about everyone getting their portion of dessert. That – among other things –makes these s'more meringue cups so popular!
Not only do they taste fantastic, but they look amazing. These will do beautifully if you're ever stuck for a quick and easy gift idea around the holidays.
Source: stefseatsandsweets.com
You've been missing out if you didn't know you could smoke chocolate before this! Smoked chocolate is smooth, rich, dark, and mellow. The hint of earthiness tips it into luxury territory.
Imagine that flavor packed into a smooth, creamy no-bake s'mores chocolate cheesecake. This dessert is a showstopper and perfect if you want to pull out all the stops!
Source: balancewithjess.com
Hop on the summer train with these delicious tropical fruit bars. Every bite sings with lush tropical flavors! It's like sunshine in bar form.
These are super easy to prepare, requiring only five minutes of hands-on time. The rest of the time is for baking and cooling the bars to get them gooey.
Source: twohealthykitchens.com
Dessert nachos are a favorite, especially for kids! They're easy to share and great for enjoying dessert as a community. That's why I love this recipe for barbecues.
The grilled fruits are super easy to make on a hot barbecue. Then, you just need to toss them together and scoop them up with your choice of biscuit.
Have lots of bananas? Check out these best even banana dessert recipes!
Source: balancewithjess.com
Ube is a root vegetable used in both sweet and savory dishes. It gives the dishes a little extra 'oomph,' adding some earthiness and robust flavor.
With these buttery cheesecake bars, that combination is perfection! The purple-marbled swirl on top of the bars is also not to be missed.
Source: maryswholelife.com
Living paleo and vegan can be tough when headed to a barbecue, but this dessert will ensure you always have something tasty on hand!
Packed with crunchy and juicy elements to keep your tastebuds interested, this quick and easy dessert tastes amazing.
Source: bestservedvegan.com
Finally, we have an ice cream alternative your kids will love! Get a ton of good probiotics and plenty of fruit while enjoying the sweet, cooling, refreshing sensation of ice cream.
This yogurt bark is a genius invention that kids will be leaping on from all directions. Trust me. The adults will be quite fond of it as well.
And with that, we're done! That's thirty-one ways to enjoy a BBQ dessert without spending all day in the kitchen (or breaking the bank). Have any of these caught your attention?
Better yet, do you have a go-to BBQ dessert recipe that more people should know? Let us know in the comments below! Check out the rest of All Nutritious for more delicious meal ideas.
31 Best BBQ Desserts To Make And Bring This Summer
Want to impress your guests? Serve these BBQ desserts at your next gathering and have everyone wanting more!
Ingredients
1. S'mores Nachos
2. Vintage Strawberry Cake
3. Fruit Salad with Poppy Seed Dressing
4. Banana Cream Pie
5. Fresh Peach Pie
6. Vegan Orange Creamsicles
7. Traeger S'mores Dip
8. Grilled Pineapple with Cinnamon Sugar
9. Traeger Smoked Apple Pie
10. Brownie Blondies
11. BBQ Lemon Blueberry Buttermilk Cake
12. Lemon Brownies
13. Vegan Fudgesicles
14. No Bake Blueberry Lemon Ice Cream Pie with Coconut Walnut Crust
15. BBQ Dessert Cake with Cherries
16. Gluten Free Bundt Cake with Lemon Glaze and Fresh Berries
17. Watermelon Dessert "Pizza."
18. Cast Iron Orange Olive Oil Upside Down Cake
19. Chocolate Cherry Brownies
20. Grilled Peaches with Honey Whipped Mascarpone Cream
21. S'mores Pizza with Sweet Chocolate Cookie Crust
22. Mixed Berry Cake
23. Peach, Almond, and Coconut Galette
24. No Bake Vegan Key Lime Bars
25. S'more Meringue Cups
26. Smoked Chocolate S'mores Cheesecake
27. Passion Fruit Bars
28. Banana Split Grilled Dessert Nachos
29. Ube Cheesecake Bars
30. Paleo Vegan Berry Crisp
31. Vegan Frozen Yogurt Bark with Berries
Instructions
Scroll up to get a bunch of easy, yummy, and delicious recipes. Don't be afraid to get creative with the ingredients, you might discover a flavor you didn't know you liked.
Get your shopping list going and make sure you've got all the ingredients.
Get cooking and make your next BBQ Dessert!
Notes
Which one of these recipes was your favorite? Let me know in the comment section or on Pinterest!