Discover the best way to spend your ww points with these healthy meals. These weight watchers meal prep recipes will fill your meal plans with healthy recipes and reach your weight loss goals in no time!
You follow Weight Watchers, and that's why you are here, right? You will already know that you get a budget of points to "spend" however you like.
There are so many ways in which you cook healthy food that can be Weight Watchers-friendly.
Grilling is a popular cooking method, as is air frying. Hardly any oil (or none) is required, as it is with deep frying!
Soups, stir-fries, and salads are so versatile that it's hard to find one you won't like!
Meal Prep Ideas for Weight Watchers
Many veggies are zero point foods, along with lean proteins. This leaves room for low-point marinades or a little oil for frying in a skillet in a ww recipe.
Discover below the variety of meals you can make on Weight Watchers for an easy weeknight dinner or weight watchers lunch recipes!
Whether you are on the blue plan, green plan, or purple plans, there are easy recipes for you to enjoy healthy eating!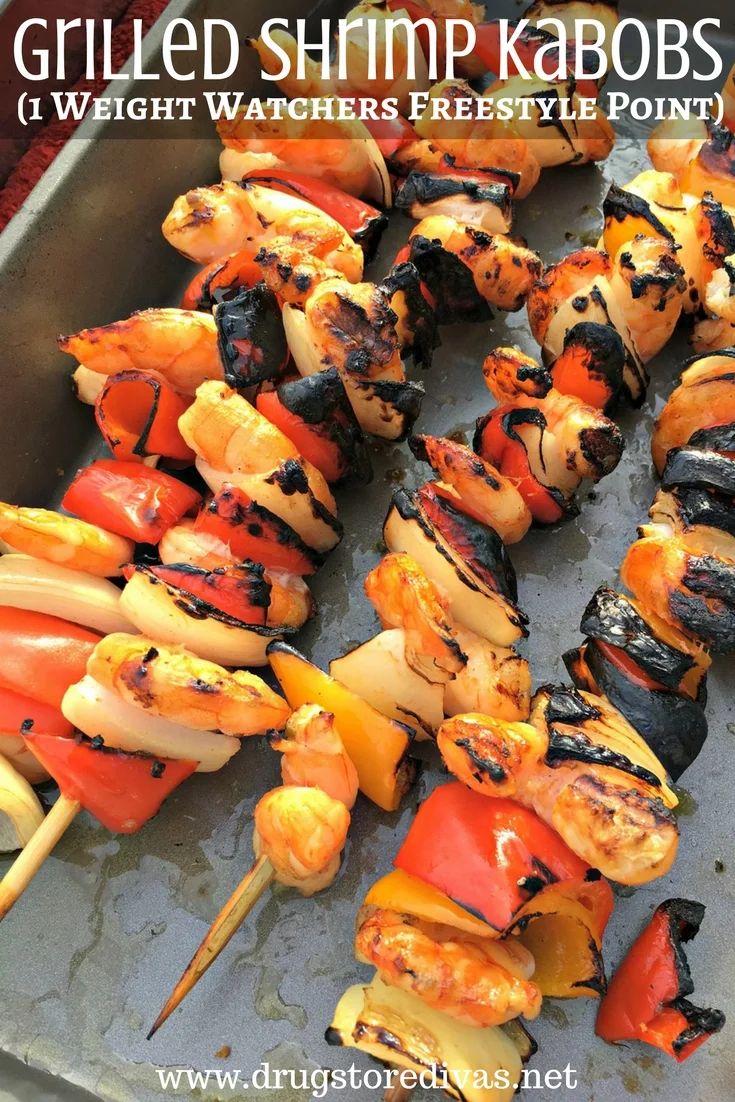 Source: drugstoredivas.net
Shrimp kabobs are low weight watchers points. And they're keto-friendly!
You'll thread shrimp onto wooden skewers. This is alongside your bell peppers and onions.
A great way to prep them is just a drizzle of olive oil to make sure they don't stick. A simple seasoning of salt & pepper is needed for these low carb kabobs.
The flavors of your shrimp and veggies shine on their own!
Source: makeitskinnyplease.com
Sheet pan recipe ideas are as much your favorite as one-pot wonders! Chicken and veggies are easy to prepare for a main dish with fewer points.
Your chicken, broccoli, and pepper are coated in an Asian-style marinade. You will then cook it together in the oven. The delicious aroma is so tempting!
Your meal is garnished with sliced green onions and crunchy sesame seeds. Try serving this with cauliflower rice or quinoa.
This is one of the best dinner meal prep ideas for the week ahead!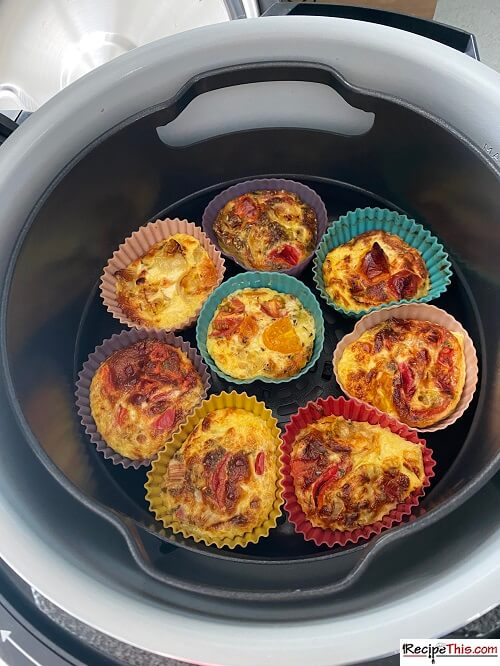 Source: recipethis.com
You can cook almost anything in an air fryer. Egg cups are an excellent option. You can make them into a Zero Point version!
All you need is a simple omelet mixture and some silicone molds. Vary these by using your favorite omelet fillings. Peppers & mushrooms are a good choice!
They are so versatile for eating. Eat them for breakfast, take them on your picnic, or as your travel snack!
Source: thecleaneatingcouple.com
Here you have another one-pan dish to enjoy on Weight Watchers. You will use veggies, ground turkey, and a few spices for added flavor.
You can use Trader Joe's Healthy 8 Chopped Veggie Mix. If you can't get hold of this, make your own with your favorites!
Your stir fry is ready in less than 30 minutes. Serve with cauliflower rice for more veggie goodness.
Source: thecleaneatingcouple.com
Yogurt is an excellent substitute for mayo when on your slimming plan. Greek yogurt chicken salad is full of unique textures!
Pecans, apples, and celery add your chunky texture. Greek yogurt adds creaminess. Also, you get juicy moisture from your chicken!
It's so versatile to serve up. Try it in a sandwich or a lettuce wrap for more good nutrients!
Source: theinspirationedit.com
Beans are an excellent source of protein and fiber. There is such a variety that you could use in a salad dish.
Your bean salad here comprises four types of beans. Kidney, black, garbanzo, and great northern beans!
Mix your beans with tomatoes, red onion, herbs, and spices. Then coat everything in your luscious dressing!
Serve this for a barbecue alongside juicy steak or grilled chicken!
Source: tipsnrecipesblog.com
Soup is an excellent way to get lots of veggies in your diet. This one is prepared with fresh greens and owns a vibrant green color!
The vibrant color comes from the calabash, green onions, and cilantro. Mint leaves and lemon enhance the flavor.
Garnish your soup with seeds or even edible salad flowers!
Source: lovefromthetable.com
Here you have another soup. This one features perfect fall flavors. The scent of ginger is comforting and fills your home with a cozy aroma!
Butternut squash and carrots work well together in your soup. Coconut milk lends creaminess without the extra calories.
Garnish with roasted pepitas and dried cranberries for a little crunch!
Source: makeitskinnyplease.com
Time for another one-pan chicken and vegetable dish. This one encompasses the flavors of the Mediterranean.
The veggies in your dish display an array of eye-catching colors! A rosemary and garlic marinade adds much flavor to your ingredients.
This can be portioned into separate containers. Do this, and you have up to three days' worth of meals!
Source: lovefromthetable.com
Dips are an excellent option for serving alongside a variety of finger foods. You could have fresh fruit, veggie sticks, or pretzels.
Peanut butter Greek yogurt dip is delicious. Plus, super easy to create! Only four ingredients are needed. You probably have them already.
Peanut butter, Greek yogurt, maple syrup, and vanilla combine to make your dip. Use vanilla Greek yogurt then you only need three ingredients!
Source: thecleaneatingcouple.com
If you crave a pie but follow Weight Watchers, this soup is a must! It has all the flavor and creaminess but is much more nutritious.
There is no cream or milk needed here to achieve the creaminess. That comes from your potatoes! However, it would be best if you used the Yukon gold variety.
You could make this vegetarian by using chickpeas instead of chicken. Or even double up on the veg!
Source: tipsnrecipesblog.com
"3C" soup contains distinctive cabbage, carrot, and corn flavors. The amount of fiber in this is ideal for losing weight!
The recipe involves making your stock from scratch. It's flavored with vegetables, plus a little red chili powder for spice.
Your soup isn't blended after cooking. So you are left with the textures of the veggies. This includes the crunch of the corn!
Source: theholymess.com
You have another sheet pan meal here. It's also another one with chicken and veggies!
With this recipe, you'll have a combination of zero-point veggies. Broccoli, carrots, and edamame all add a wonderful crunch.
Your marinade is all about the teriyaki flavors! It's the perfect accompaniment to the ingredients in the dish.
Serve this with brown rice or cauliflower rice for zero points!
Source: housewivesoffrederickcounty.com
One of the most incredible things about this recipe is that it's a one-pot wonder! The other thing is that you will feel like you're eating the real deal.
Crockpot buffalo chicken has all the flavors of buffalo chicken wings. But without the calories and fat!
Serve this delicious meal prep bowl on a bed of rice. And if you like your buffalo chicken extra hot, drizzle over additional hot sauce!
Source: diycandy.com
Turkey and three-bean chili is filling and delicious! It will last all week as a meal prep dish. And it's zero points!
If you have any veggies that need using up, you can add those too! But the recipe is also great as it is.
This serves well with light sour cream or reduced-fat shredded cheese. However, bear in mind that you will add points.
If you loved this chilli, you must try these other easy ground turkey meal prep recipes!
Source: forktospoon.com
Asparagus is a versatile vegetable. You could add it as a side dish at dinner or eat it as a snack. It's an excellent option for breakfast eggs too.
You will take less than 10 minutes to roast this asparagus! It's coated in olive oil, salt, and pepper, then air-fried.
You're going to end up with delicious-tasting, crunchy spears of asparagus!
Source: theinspirationedit.com
Fajitas are another dish that you can cook in one skillet or pan. Colorful bell peppers, crunchy red onion, and tender chicken strips make this meal.
You will get satisfaction from making your flavorful fajita seasoning. Cook in a sheet pan, and you won't need to hover over a skillet.
Try these with lettuce wraps for an utterly zero-point meal. If you like an authentic Mexican fajita, add a low-fat sour cream!
This is one of the best healthy meal prep ideas for weight loss!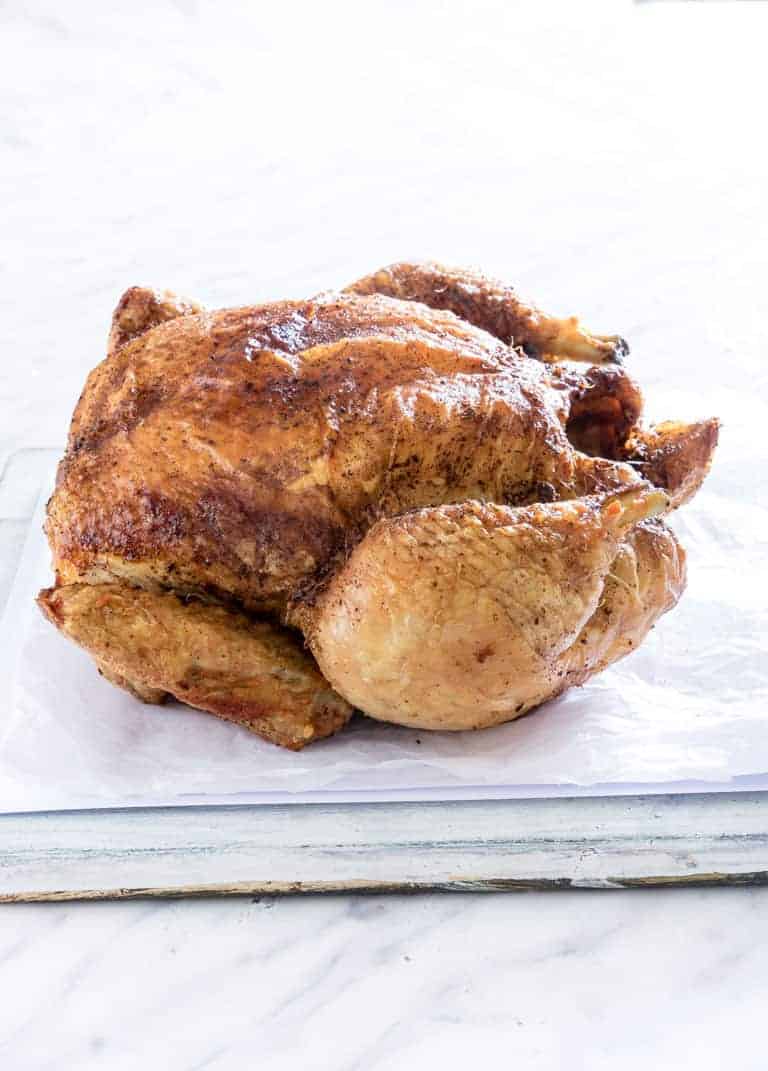 Source: recipesfromapantry.com
Air fryers are seriously great for roasting whole cuts of meat! This air-fried whole chicken will blow your mind.
You'll be left with a perfect juicy whole chicken and crispy skin. (You can give that to the family members not following Weight Watchers!).
You can customize the flavor of this to your taste. Use whichever herbs you have in your pantry, and it's sure to taste divine!
Source: forktospoon.com
Roasted sweet potatoes are a fabulous alternative to white potatoes. They go with any meal, and they're so easy to make.
Suppose you coat the potato skin in olive oil and salt. This will help them crisp in the air fryer.
It's not a problem if you don't own an air fryer. They can be cooked in the oven. However, they may take a little longer.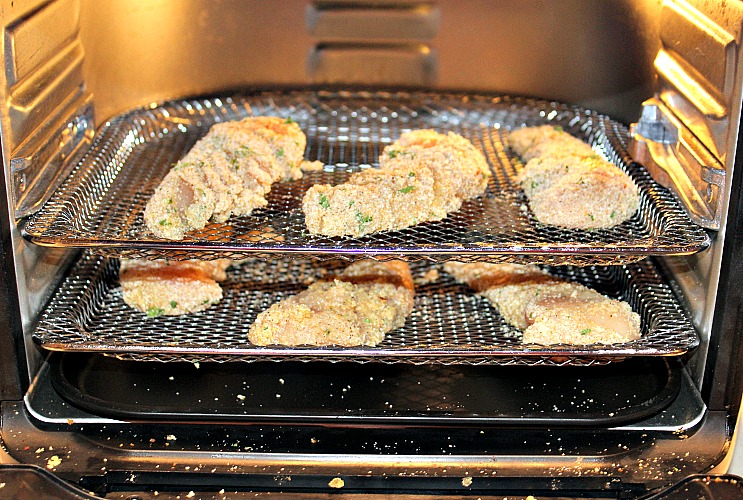 Source: cookeatgo.com
Chicken parmesan is a tasty alternative to plain chicken. This has a crunchy coating made from breadcrumbs and parmesan cheese.
Considering this, it is still low in Weight Watcher points. This is because it's air fried! Try this served with a green salad and crunchy corn.
Source: housewivesoffrederickcounty.com
Your only dessert, and final recipe, on your list! Chia seeds are filled with fiber, so this pudding is very filling.
Coconut milk produces the creaminess of your pudding. The chia seeds add a contrasting crunch!
Try variations of toppings for this. Bananas, berries, nuts, or even extra chia seeds are great options.
Ready to keep meal prepping? These best meal prep recipes will help keep you on track with your healthy eating!
21 Easy Weight Watchers Meal Prep Ideas
Yield:
2-4 meal prep containers
Here are the best weight watchers meal prep recipes for you to make for a full week of healthy meals for weight loss!
Ingredients
1. Grilled Shrimp Kabobs
2. Sheet Pan Chicken and Veggies
3. Air Fryer Egg Cups
4. Asian Turkey Stir Fry
5. Greek Yogurt Chicken Salad
6. Four Bean Salad
7. Green soup
8. Butternut Squash Carrot Ginger Soup
9. Roasted Chicken and Vegetables
10. Peanut Butter Greek Yogurt Dip
11. Chicken Pot Pie Soup
12. Cabbage Carrot Corn Soup
13. Teriyaki Chicken Sheet Pan
14. Crockpot Buffalo Chicken Rice
15. Chilli
16. Air Fryer Grilled Asparagus
17. Chicken Fajitas
18. Air Fryer Whole Chicken
19. Roasted Sweet Potatoes
20. Air Fryer Chicken Parmesan
21. Chia Seed Pudding
Instructions
Scroll up to get a bunch of easy, yummy, and delicious meal prep recipes. Don't be afraid to get creative with the ingredients. You might discover a flavor you didn't know you liked.
Get your shopping list going, and make sure you've got all the ingredients.
Get cooking and make your next Weight Watchers Meal Prep!
Notes
Which one of these recipes was your favorite? Let me know in the comment section or on Pinterest!