Got some turnips and not so sure what to do with them? These turnip recipes are so delicious, easy to make, and will make for amazing meals.
The humble turnip is often overlooked; to me, that's a crime. Turnips are the salt of the earth, offering a nutty, slightly sweet, deliciously earthy flavor when roasted.
Not only are they delicious, but they're also great as a cost-effective addition to any meal. As root vegetables, they last quite a while when stored in the dark.
Also, they don't cost much to buy, and they are also a great alternative for low-carb eaters. Whether you have smaller turnips or larger turnips you can create a turnip dish with simple ingredients and great flavor.
That's what makes them so fantastic to have in your pantry! Now, it's time to dive into the many possible ways you can enjoy this versatile vegetable, even for turnip skeptics.
Do You Have to Peel Turnips?
Much like other root vegetables, the decision to peel your turnips is up to your discretion. The outer turnip peel can taste a little sharp on larger bulbs, so be aware of that when choosing.
What Can I Do with a Turnip?
Anything you can do with a potato, you can do with a turnip. Roast, mash, and put them in a stew; the world is your oyster with these deliciously nutty and earthy vegetables. You can even combine turnips with other root vegetables.
They're a little harder than the more commonly-used potato, so make sure you give them enough cooking time to get nice and soft.
How Do You Prepare Turnips to Eat?
Turnips are wonderfully versatile, offering you many potential avenues for the preparation of your favorite turnip recipes. As before, you can essentially treat them as potatoes.
Make sure you incorporate a slightly light element like lemon juice or fresh herbs to bring that earthiness up a notch.
Old-Fashioned Turnip Recipes
Turnip has a reputation as a reasonably old-fashioned vegetable, and that's not a bad thing. There are plenty of tasty old-fashioned recipes out there that can highlight this beautiful piece of produce.
Source: foodmeanderings.com
First on the chopping block is a delicious turnip and apple casserole. You could argue that white turnips are the apples of the earth thanks to their gentle flavor.
That's what makes this turnip and apple casserole so delicious. The two flavors contrast each other beautifully, creating a robust, earthy sweetness perfect for fall dinnertime.
Source: honestandtasty.com
As I said at the top, adding a little spritz of lemon to your turnips is guaranteed to brighten it just enough to make the mild flavor extra special. These roasted turnips are the perfect meal companion. Just make sure to have your vegetable peeler on hand.
These are insanely easy to prepare, only requiring you to chop and season your turnips before roasting.
Source: runningtothekitchen.com
If you love the idea of roasted turnips but want something a little more elegant, this chive butter sauce is your answer. Generous lashings of this chive butter sauce take the dish to a new level.
I defy you not to accept turnips as your new favorite roasted vegetable once you try them with this sauce. It's out of this world.
Source: plantbasedcooking.com
Next on the list, we have baby turnips, the slightly sweeter baby cousin of the traditional turnip. These smaller turnips are coated in a stunning vinaigrette.
Earthy mustard pairs with spiced turnips in a dazzling duo for this vegetable recipe.
This is a great simple side dish or starter dish for your next Sunday dinner party, as it requires almost no effort.
However, it looks gorgeous on the plate, and the mellow flavors pair with nearly anything.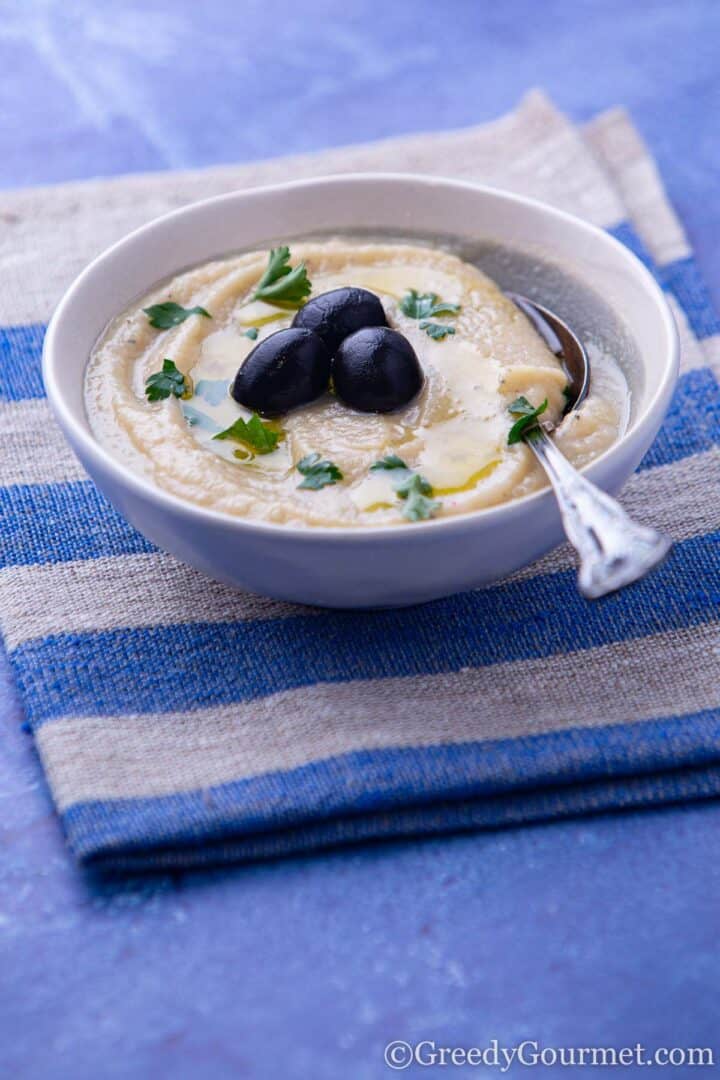 Source: greedygourmet.com
Skordalia is a Greek dinner table staple, bringing the earthiness of root vegetables to the table in smooth dip form. This dip is struck through with gorgeous notes of garlic.
The Ancient Greeks swore that garlic was good for your health, and I can confirm that this dish is good for your soul. Serve it as an entrée or picnic snack to blow your guests away.
Source: healthyseasonalrecipes.com
If you're looking for a simple, delicious Friday night dinner that will satisfy anyone sitting down to eat, you've found it! This only requires twenty minutes of hands-on cooking time!
The caramelized onions and deliciously cheesy, creamy bechamel sauce makes this a luxurious dish you'll never forget.
Source: christinascucina.com
Also known as 'Scotch Broth,' this delicious recipe is a soup made from boiling lamb bones and various root vegetables for their flavor. It's warm and comforting, so it's perfect for winter nights.
This dish is packed with vegetables, making it super nutritious and ideal for feeding anyone unwell. This will have them back on their feet in no time.
Salad Turnip Recipes
Turnip in a salad is a triumph. Packed with earthy nuttiness, it's a great way to create a filling, protein-packed salad that will keep you full for a long time.
Source: ohsweetmercy.com
The first of our salad dishes is a warm turnip hash featuring Swiss chard and turkey fennel. This is a one-pan wonder that celebrates a whole collection of winter vegetables.
As a breakfast dish, you really can't ask for anything better. Flavorful, nutritious, and simple: this is the dish to kickstart your day right.
Source: homemadeandyummy.com
If you're hosting a barbecue, these grilled turnips are a perfect side dish you can crank out alongside your grilled meat. They're super delicious, with the char's smokiness bringing some sweetness.
It's a super basic recipe, so you don't have to pay much attention to it to be rewarded with beautiful turnips.
Source: prepareandnourish.com
Next up is a delightfully refreshing turnip and dill salad. This salad has a bright flavor thanks to the intersection of the turnip and dill, making it ideal for summer lunches outside.
With such versatile ingredients, this salad is at home, no matter the occasion. From summer lunches to refined dinner parties, this is a dish you can whip out at any time.
Source: masalaherb.com
Sometimes, simplicity is best. When served raw, turnips are delightfully sharp and refreshing. This gorgeous turnip salad harnesses that quality, creating an addictively crisp salad your palate will love.
Thanks to the simple dressing and raw turnips, this salad takes almost no time to assemble.
Source: midwesternhomelife.com
A roasted salad is an ultimate appetizer in the cooler months, warming your palate and stomach. This delicious asparagus salad looks like it came straight off a forest floor in the best way.
Each element is coasted in a quick vinaigrette, but the natural appeal is in the slightly chaotic way all these delicious ingredients are just strewn together.
Turnip Indian Recipes
Turnip is the perfect root vegetable to hold up against the bold spice palate of Indian cuisine. It's a great choice to substitute potato in an Indian meal or to provide a boost to a vegetarian dish.
Source: vidhyashomecooking.com
Turnip kurma is a delicious green vegetarian curry with bold flavors and an underlying hum of coconut. It cooks in a stovetop pressure cooker, but you can also use an appliance for this dish.
If you decide to tackle this dish, you will undoubtedly impress all your friends and family. The freshly ground curry base makes the flavors deep and well-considered.
Source: vegrecipesofindia.com
Hailing from Punjab, this is a stunningly flavorful winter pickle recipe featuring carrots, cauliflower, and the all-important turnip.
This is amazing, served alongside almost any Indian-inspired dish, thanks to a palate of versatile flavors. Who knew so much flavor could reside in such a tiny serving?
Source: whiskaffair.com
Our final Indian turnip recipe celebrates an underappreciated meat: mutton. This curry guaranteed to impress is hearty, earthy, and rich.
The deep and dark red color hints at the sheer amount of flavor hiding in this dish. The turnips soak all that flavor up, releasing it with every bite.
Mashed Turnip Recipes
Mashed turnip, when done right, is deliciously smooth, sweet, and buttery. It's a fantastic ingredient that pairs well with other elements of a roasted dish.
Source: diethood.com
Brussel sprouts and turnips are two vegetables that often get a bad reputation. When they team up, there's no doubt that they prove that reputation wrong.
The generous helping of bacon stirred through these mashed turnips certainly goes a long way toward helping that cause!
Source: itsavegworldafterall.com
If you love a good hash brown, you'll love these turnip hash brown cakes. The mixture contains cornmeal, which helps to make these as crispy and texture-filled as possible.
To cap the whole dish off, these cakes are served with an apple chutney that walks the delicious line between sweet and savory. Perfect for lunch for the family!
Source: masalaherb.com
If you want a quick and easy way to incorporate turnips into your meal, these mashed turnips are the ideal solution. The mash is simple and buttery and highlights the turnips in all their glory.
You can even prepare the mash using frozen turnips, so you don't need to worry about them being in season! Have this any time of year.
Source: likehotketo.com
Add a rich kick of flavor to your turnip mash with this roasted garlic variation. The mellow undercurrent of garlic promises endless taste, no matter how often you return for more.
This mash is a great way to elevate a simple dish. It offers an anchoring, earthy presence perfect for any savory meal.
Source: greedygourmet.com
What's better than one root vegetable mash? That's right, two. This carrot and turnip mash pairs the sweetness of carrots with the nuttiness of the turnips, creating the perfect blend.
Imagine drizzling a generous amount of gravy all over this sweet and nutty mash, and I bet you'll start to feel your stomach rumble.
Source: lowcarbyum.com
Turnips are a fantastic option for anyone on the keto diet, as they offer an easy potato alternative that tastes just as good (if not better).
Packed with butter and seasoned beautifully, these effortless keto mashed turnips will take pride of place on your table.
Source: cookingwithmammac.com
Bring out the autumnal essence of these delicious root vegetables with a healthy dose of bacon and butter. This is a fantastic recipe to whip out when the holiday season comes around.
Brown sugar hidden in the mash offers a lovely dark sweetness that perfectly complements your favorite holiday meal.
Best Turnip Recipes
The real question is, what are the best turnip recipes? What recipes will have you sit back, shutting your eyes, and blocking out the world to enjoy every bite of that delicious turnip?
Explore nine beautiful ways to celebrate this humble vegetable in the best way possible.
Source: pressurecookrecipes.com
We're kicking off our round of the best turnip recipes with a trip to China, and this one is a banger. Whip out your Instant Pot and transport your tastebuds with these incredible turnip cakes.
Chinese sausage and cured meat are speckled throughout the soft cakes, creating an addictive taste and texture you'll love.
Source: spendwithpennies.com
You've heard of pumpkin and butternut soup, but have you ever had turnip soup? This is a light, mild, slightly-sweet soup that's utterly to die for.
Whether you'd like a soup to carry you through a cold winter's night or get you through a day feeling under the weather. This is the soup for you. It's quick, it's easy, and it tastes phenomenal.
Need more inspiration? Check out these easy celery and carrot soup.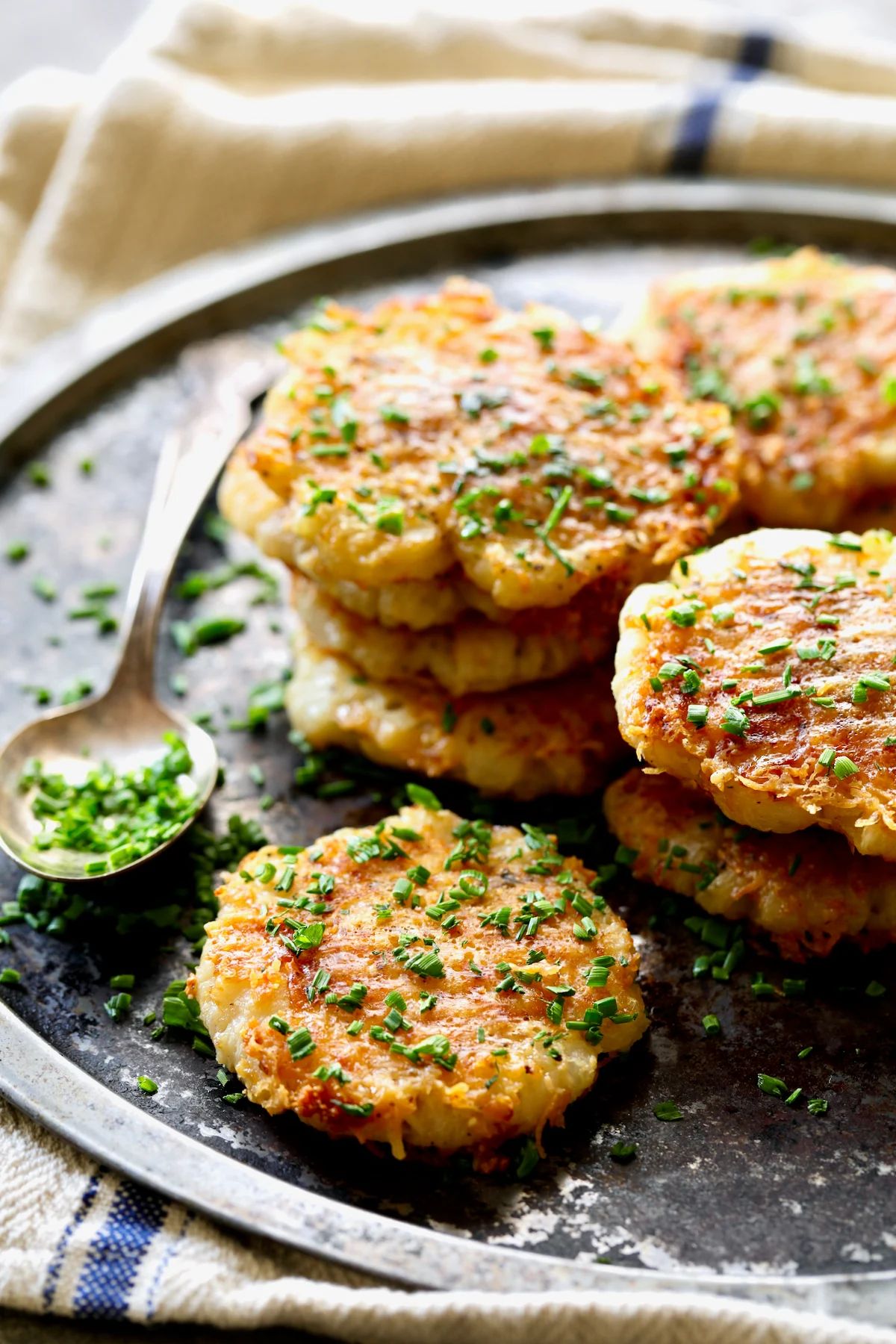 Source: fromachefskitchen.com
This next dish is luxury on a plate. Smashed mellow sweet turnips coated in salty, crispy Parmesan; is there anything better? These are fantastic side dishes with a whole lot of crunch.
Whip these out on game day for a healthy alternative to potato hash browns, or take them on a picnic!
Source: itsavegworldafterall.com
That's right; you can even stir-fry your turnips! This stir-fry recipe relies on a stunning honey sauce humming with ginger and garlic notes.
Use this to top a plate of noodles or rice, or serve on its own to enjoy the sticky, mellow, sweet turnips in all their glory.
Source: glutenfreehomestead.com
We're taking a hard left away from Asia and taking a trip to France instead for a deliciously hearty beef Provencal. Turnips are the perfect accompaniment here, as they can absorb all that good flavor.
This Provencal is the ideal recipe to whip out for special occasions. It's packed with insane amounts of flavor, and the refined, hearty taste is excellent for celebrating.
Source: picklebums.com
Feed the whole family in one swoop with these delicious meat and vegetable pasties. This great recipe incorporates a ton of tasty root vegetables, including the all-important turnip.
This easy side dish makes a great portable meal for picnics or road trips, as the flavor is trapped within that gorgeous pastry shell.
Source: itsavegworldafterall.com
Hummus is beautiful, but it's even better when you pack it full of roasted turnips' mellow, earthy, slightly sweet flavor and a little olive oil.
This hummus is another great dish to take with you into the great outdoors. It keeps well in the fridge, and you can quickly reawaken it with a quick bit of olive oil to keep it off the bitter side.
Source: wholesomeyum.com
Next up, we're taking a turn back to Japan to take in these stunning roasted Japanese turnips. Also known as hakurei turnips, these boast an out-of-this-world miso maple sauce.
The combined umami flavor and the sweetness of the maple is one of the best ways to enjoy a turnip. I've ever encountered and a good idea to enjoy more asian cuisines.
Source: hildaskitchenblog.com
Finally, we plant ourselves in the Middle East to enjoy our final recipe: Shalgam. This is a turnip stew, but it's also so much more.
Turnips are coated in date molasses and cooked alongside succulent lamb. All to create a bold, punchy but cheap dinner with a flavor you can't describe as anything other than "divine."
Are you one of the few home cooks out there who love turnips? Have you been converted by the recipes above? Which one will you be trying? Let me know in the comments below!
31 Best Turnip Recipes (Easy & Healthy)
These tasty turnip recipes showcase the best ways to use this vegetable. Try these simple dishes for a healthy dinner this week.
Ingredients
1. Turnip and Apple Casserole
2. Roasted Turnips with Lemon
3. Roasted Turnips with Chive Butter Sauce
4. Roasted Baby Turnips with Mustard Vinaigrette
5. Greek Turnip Skordalia
6. Turnip Casserole
7. Traditional Scottish Soup
8. Swiss Chard Hash with Turkey Fennel and Turnips
9. Grilled Hakurei Turnips and Radishes
10. Turnip and Dill Salad
11. Turnip Salad
12. Roasted Asparagus Salad
13. Turnip Kurma
14. Gobi Gajar Shalgam Achar
15. Mutton Curry with Turnip
16. Brussel Sprouts and Mashed Turnips
17. Turnip Hash Brown Cakes
18. Mashed Turnips
19. Roasted Turnip and Garlic Mash
20. Carrot Turnip Mash
21. Keto Mashed Turnips
22. Mashed Turnips with Bacon and Butter
23. Instant Pot Turnip Cake
24. Creamy Turnip Soup
25. Parmesan Crusted Crushed Turnips
26. Turnip Stir Fry
27. Beef Provencal with Root Vegetables
28. Meat and Veggies Pasties
29. Roasted Turnip Hummus
30. Japanese Turnip
31. Middle Eastern Turnip Stew
Instructions
Scroll up to get a bunch of easy, yummy, and delicious recipes. Don't be afraid to get creative with the ingredients, you might discover a flavor you didn't know you liked.
Get your shopping list going and make sure you've got all the ingredients.
Get cooking and make your next Turnip Recipe!
Notes
Which one of these recipes was your favorite? Let me know in the comment section or on Pinterest!