You've mastered your salmon burger recipe, now it's time to take them to a whole new level with these mouthwatering salmon burger toppings.
Salmon burgers have a long history in the food world. The salmon patties themselves are a croquette, which comes from France.
That's right. These tasty salmon burger patties are a little more refined than expected! Since being created, salmon burgers have changed and grown in so many ways.
These days, there are many ways to enjoy fresh salmon burgers. Sure, the core ingredient will always be the salmon patty and hamburger buns.
But there are many toppings you can use to make it your own!
If you're a salmon burger fan looking to make your signature salmon burger recipe, look no further than these favorite toppings.
The thirty-seven best salmon burger toppings on this list will help you create a unique burger.
Let's dive in!
Source: thetopmeal.com
No burger is complete without a tasty sauce. In this case, why not try a delicious spicy maple aioli with a kick of hot sauce?
This sauce combines sweetness, creaminess, and a little bit of spice.
I love how versatile this recipe is. You can use it in salmon recipes or as a dip for the French fries that come with it.
Best of all, you can make a big batch of this creamy sauce ahead of time and keep it in your fridge.
Have extra salmon after making your burgers? Try this easy salmon stir fry!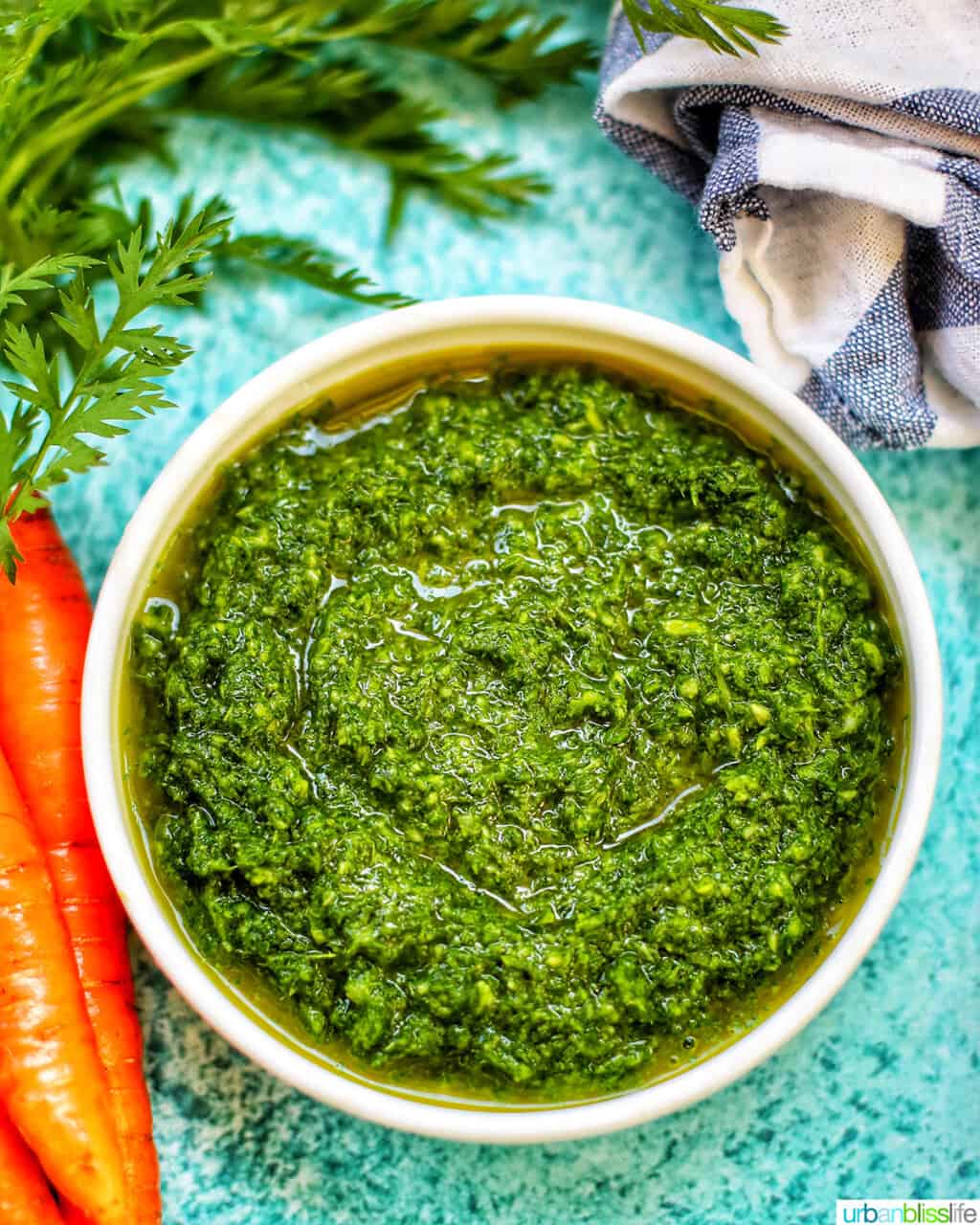 Source: urbanblisslife.com
I love a good pesto! But sourcing all that basil can get expensive fast. That's where this genius carrot top pesto recipe comes in.
Enjoy all the freshness of a standard basil pesto without the expensive ingredients. This is a great way to make something delicious from a part of the carrot most people throw away.
All you need is a little quality time with your food processor, some fresh herbs and black pepper.
Not only does this pesto taste amazing, but the bright color adds a new level of enjoyment to the burger.
Source: cravingcalifornia.com
Spicy mayo is a staple in many homes. It's creamy, tangy, and has a delicious kick. So, of course, it's perfect for a salmon burger!
Drizzle this mayo on your salmon patty to bring that fish to life. The creaminess cuts through the rich salmon perfectly with the fresh lemon juice and sea salt.
Best of all, this topping is so quick and easy to make.
Source: www.thefoodblog.net
When we think of sauces that go with fish, one of the first ones that come to mind is tartar sauce.
This homemade tartar sauce recipe with lemon zest and fresh dill is simple, classic, and tastes fantastic.
Thanks to this tasty topping, your great burger will be extra creamy and fresh. Whip this up in advance and keep it in your fridge under plastic wrap to use with other fish dishes.
Source: www.plantfoodathome.com
Are you looking for a unique sauce to crown your salmon burger or even a beef burger? This tomato chili and ginger jam is just what the doctor ordered!
The bright red hints at oodles of flavor packed into every mouthful. Sweet, spicy, and humming with ginger, this jam can't be missed.
Pair it with a creamy dressing for the perfect combo with your salmon mixture.
Source: thetopmeal.com
Every burger needs a little bit of salad to add some freshness. This Turkish red cabbage salad is perfect for that! It adds a ton of color and crunch, helping to highlight the rich salmon patty.
I love this salad recipe because it's so simple to make. You only need one vegetable –red cabbage.
The rest is down to the dressing you can make from staple ingredients at home.
Source: momsdinner.net
This is a great place to start if you've never had sambal before. It's an Indonesian chili condiment with plenty of kick. It usually features shrimp paste, so it ties well with salmon.
This sambal aioli is a mellow version of sambal. It's creamy and spicy, with just four ingredients needed to bring it to life. Round out your burger with the perfect spicy, shrimpy aioli.
Source: feastingnotfasting.com
Something as simple as a pickle can make or break your burger. If you're tired of standard pickles, these onions will blow your mind!
These red onions are pickled with brine and jalapeno. The result is a sweet, tangy, slightly spicy pickle that adds a ton of brightness to any meal.
Perfect for bringing your salmon burger up a notch!
Source: sulaandspice.com
This is the recipe for you if you're after a light and refreshing sauce. Packed with cilantro, lime, and sour cream, this bright green sauce is so lush. Every drop sings with bright flavors!
Though it's delicious on salmon or a regular burger, you can use this sauce almost anywhere.
It's especially good with Mexican food, thanks to its flavor profile, or put it in a small bowl and use it for dipping.
Source: bbqingwiththenolands.com
Who knew homemade teriyaki sauce was this easy? This is a super simple recipe with brown sugar and soy sauce to put a Japanese spin on your salmon burger.
This teriyaki sauce is kept in the fridge for up to two weeks. So make a big batch and store it in an airtight container for punchy Japanese flavor any day of the week.
If you love teriyaki flavor you will love these teriyaki chicken lettuce wraps!
Source: momsdinner.net
Enjoy the brightness of a cilantro lime sauce with some added crunch. This recipe comes together in fifteen short minutes! It's crunchy, creamy, and just a little bit spicy.
This slaw is perfect for adding some freshness and crunch to your salmon burger. It's not too creamy, so there's no risk of any liquid leaking.
Just fresh, bright, tasty flavor in every bite!
Fresh burgers with this slaw would make one of the best Friday night dinner ideas for sure!
Source: recipesfromapantry.com
A remoulade sauce has roots in the American South.
French and American cuisines created this creamy, tangy beauty of a sauce with garlic powder and it also makes the best salmon burger sauce.
Even though it sounds fancy, this is a super easy topping to make for your remaining salmon burger. Pull it together in five minutes using the staples you'd find in your pantry. Simplicity itself!
Source: cravingcalifornia.com
Put your spin on a tasty pickle with these quick pickled shallots. No need to wait overnight to enjoy this one. The brine infuses the shallots with flavor in just thirty minutes.
Have fun with this recipe by playing around with the spices. Make your signature flavor to add a unique flair to your salmon burger.
This takes almost no effort, so it's great for weeknights.
Source: bbqingwiththenolands.com
We've all had caramelized onions on a burger before (at least, I hope you have!). This unique recipe with dijon mustard puts a tasty spin on that idea.
Instead of thin threads of grilled onion, enjoy a thick round of juicy flavor. These onion rounds are super easy to make. Just brush with mustard, grill, and lay on your burger.
It's a mess-free solution to the grilled onion problem, and I'm in love with it!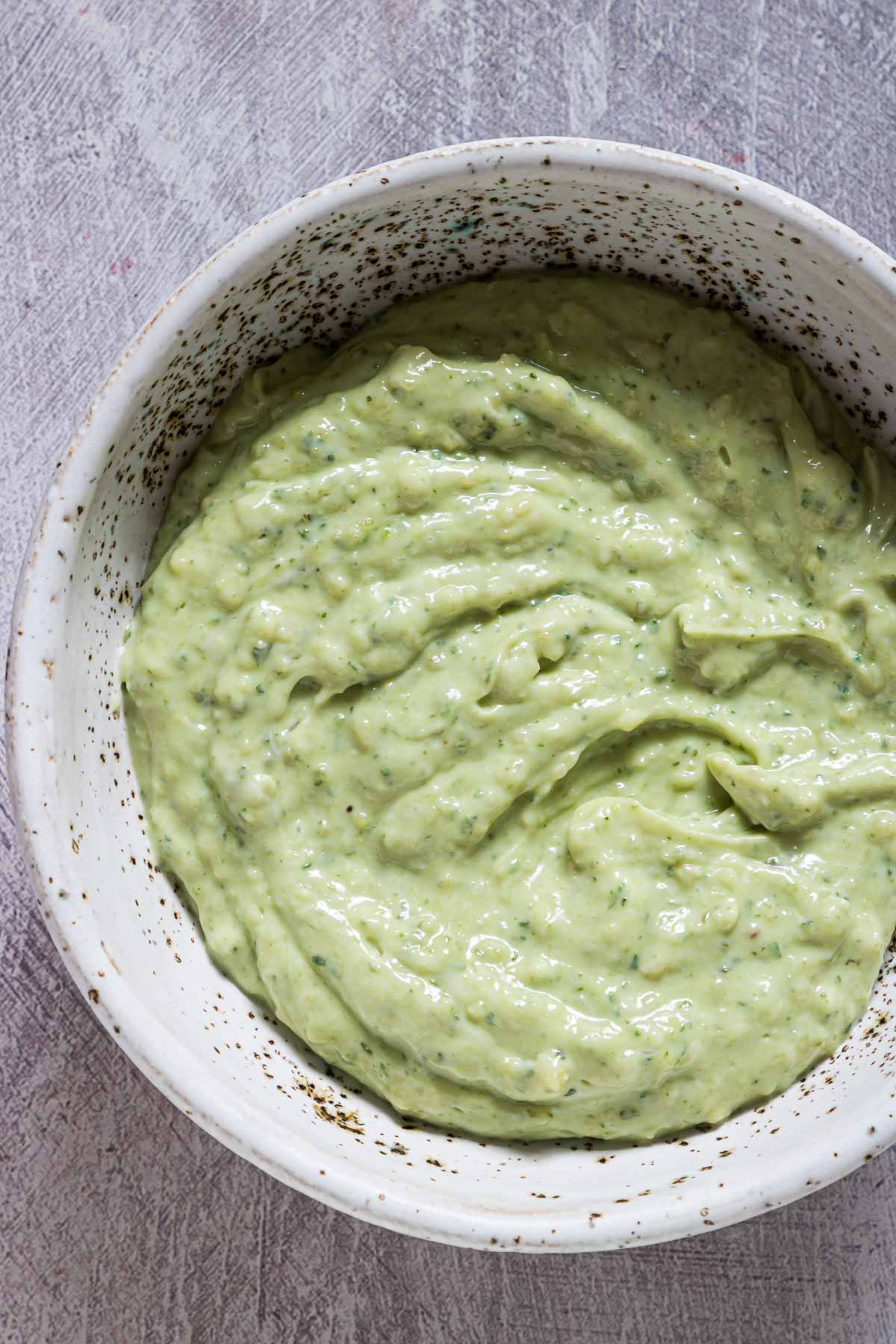 Source: recipesfromapantry.com
What could be better than combining two of the best condiments on the planet? This pesto aioli has all the brightness of a delicious pesto infused into a creamy base.
It's so delicious, and it looks terrific drizzled onto a burger. The creamy aioli is the perfect pair for a salmon patty. The verdant pesto balances all that richness with ease. Give it a try!
Source: www.thefoodblog.net
When the time comes to head outside and enjoy the summer sun, it's time to whip out this tzatziki recipe. The cooling yogurt and cucumber combination is great for hot days.
It's also a great pair for a rich salmon patty. The clean flavors cut through the salmon's richness to balance every bite. Served with some fresh vegetables, this burger will make your day.
Yummy salmon burgers with tzatziki would make a great back-to-school dinner idea for the whole family!
Source: inthekitch.net
Sometimes, the classics are classics for a reason. Grilled onions are a delicious burger staple that will always be welcome at the table. The key is to get them just right!
Luckily, this recipe guides you through the process. Quickly whip up the best grilled onions of your life in minutes with a few simple ingredients.
Source: recipesfromapantry.com
This Bang Bang sauce lives up to its name. It's got oodles of spice, sweetness, and a lovely kick of lemon. All of that wrapped up in a creamy mayonnaise base!
Slather this onto your salmon burger for a rich yet refreshing mouthful every time. This sauce impresses, but it's super easy to whip up. You only need five minutes to make it!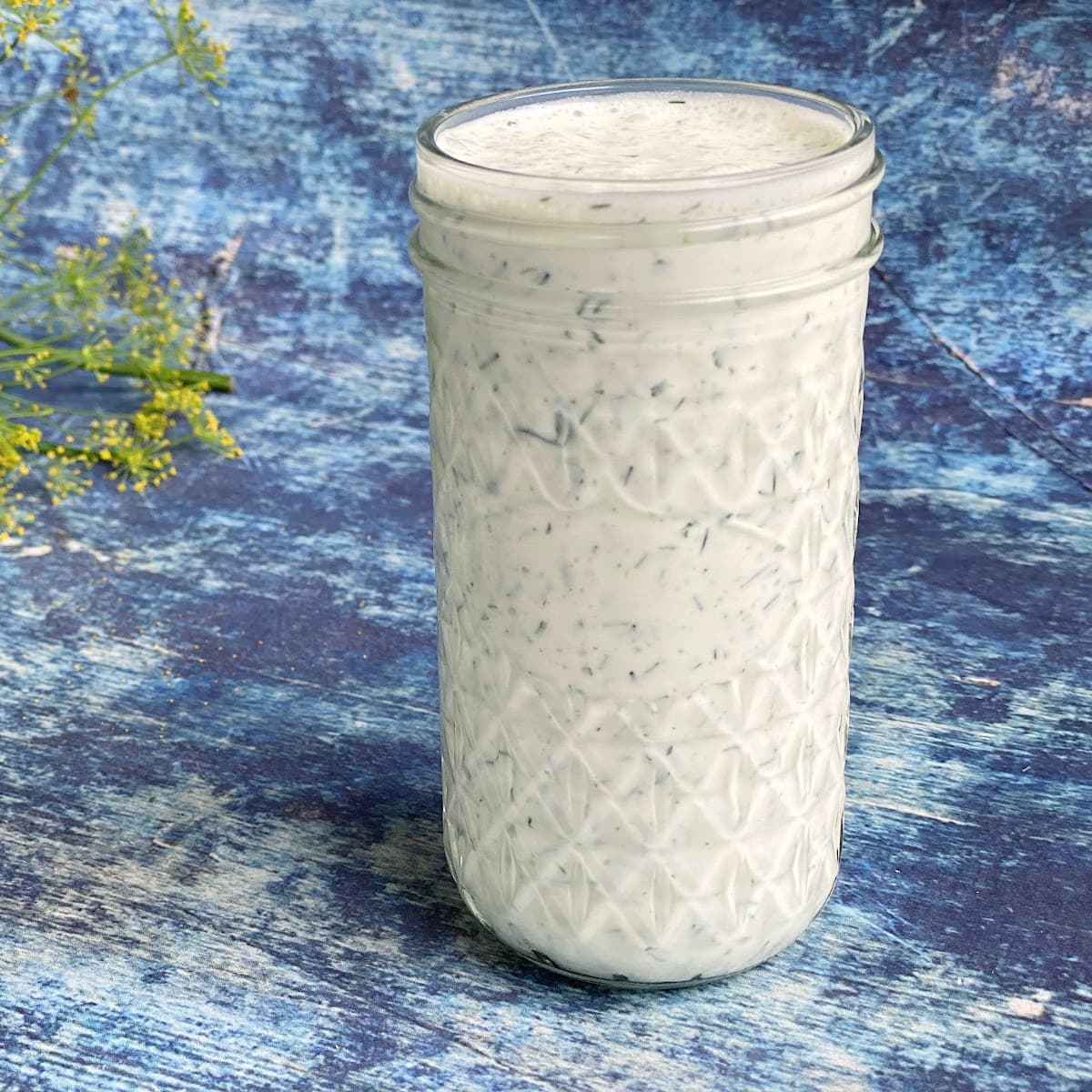 Source: thegoodheartedwoman.com
Yogurt and dill are two of the best condiments to serve with salmon. They're light enough to cut through the salmon's richness.
This is the recipe to reach for if you're searching for a healthy alternative to aioli or mayonnaise. The feta crumbled into the sauce gives it some earthiness you can't resist.
Source: notentirelyaverage.com
Speaking of light and refreshing, this Kalamata yogurt sauce is to die for. This sauce uses Kalamata olives to add flavor, texture, and delicious saltiness.
Biting into a salmon burger with this sauce is like sitting at the seaside. The briny flavor of the salmon and olives go perfectly together.
If you're a fan of Mediterranean flavor, you can use this sauce any way you like. This makes a delicious salad dressing or dip!
Source: ditchthewheat.com
If you know me, then you know I love to serve fruity condiments with fish. There's something about fruit's light and refreshing sweetness that makes fish a thousand times tastier!
This creamy mango dressing hits the spot. The creamy texture and jalapeno kick make the sauce feel well-rounded and balanced. Perfect for a salmon burger on a hot day.
Source: saltedplains.com
If you're headed into fall and want something earthier for your salmon burger, here it is! It's deliciously easy and tastes incredible.
This is a great option if you're serving a few different burger types. The sauce is vegan, so that anyone can enjoy it. Plus, the comforting flavors will suit almost any kind of burger.
Source: theperfecttide.com
Toum hails from Lebanon, where it's used in everything from sandwiches to BBQ. This is a creamy garlic sauce with tons of flavor packed into every drop.
If you're a fan of garlic, you must have this recipe in your back pocket. It's stunning with salmon.
Make a big batch and keep some on hand for anything that needs a kick of garlic!
Source: sabrinacurrie.com
That's right, bacon in a sauce. Not just that, but bacon in aioli. Need I say more?
This is an addictively creamy topping that will bring out the best in your salmon burger. The bacon adds perfect salt, bringing out the salmon's rich flavor.
Source: fantabulosity.com
If bacon isn't your thing, but you still want that addictive smokiness, this chipotle aioli is for you! While this recipe has a little bit of spice, the best thing about it is the smoky chipotle flavor.
You can use this aioli for anything. Dip your fries in it, drizzle it on your burger, or even use it to dress your salad. The possibilities are endless with a condiment this good.
Source: apaigeofpositivity.com
Speaking of creamy chili-based sauces, why not try this one for size? This creamy jalapeno sauce is less smokey than the chipotle version. Instead, it's got a lovely refreshing flavor.
This is the perfect condiment to whip out in spring and summer. It adds a great kick of heat, but it's not so spicy that everyone can't enjoy it.
Source: www.windingcreekranch.org
Now, this salsa will do the trick if you're after something spicier. Mango and habanero are an incredible combination. The sweet mango is the perfect counter to ultra-spicy habanero.
Served on a salmon burger, this refreshing salsa is the best thing to take you to the tropics. Every bite will be juicy and laden with bright tropical flavors.
Source: dirtanddough.com
Next up, this lemon and dill sauce was created for serving with roasted salmon. However, the creamy condiment would also be amazing on a salmon burger.
The lightness of the lemon and dill is ideal for cutting through the rich salmon. It's a comforting classic to please whoever takes a bite.
Source: www.peelwithzeal.com
Honey mustard and salmon aren't a well-known combination, but hear me out! The earthy mustard and sweet honey are perfect for enjoying a crunchy salmon patty.
This sauce is sweet and tangy, like an earthier version of aioli. Paired with crispy fresh vegetables, this is a crowd-pleasing classic your friends and family will love.
If you are a true salmon lover, you should also make this yummy herb crusted salmon.
Source: sulaandspice.com
Kick things up a notch with this fantastic fresh slaw. This recipe adds color, texture, flavor, and freshness. You can also whip this up in a matter of minutes!
I recommend making this slaw fresh to keep all the ingredients as crunchy as possible. However, you can make it in advance if you eat it on the same day.
Source: hellofrozenbananas.com
Next up, we have something similar: a mango corn salsa. The light sweetness of this salsa is out of this world! The crunchy vegetables add delicious texture to every bite.
Unlike the slaw, the longer this salsa sits, the better. Give those flavors time to blend, and you'll get a punchy, bold salsa!
Source: www.peelwithzeal.com
Take a few minutes to make this show-stopping sauce, and you'll blow your guests away! Garlic and butter are well-known friends of salmon. Adding some Cajun spice kicks it up a notch!
This sauce could not be easier to make. Plus, it's super versatile. Use it as a potato dressing on your salmon burger or over your next seafood boil.
Source: twocloveskitchen.com
Pico de gallo is a fresh type of salsa enjoyed in Mexico (and around the world). This recipe puts a tasty twist on the usual formula by adding some pineapple.
The tangy pineapple is the perfect way to give a nod to tropical flavors. It brings out the delicate fish in the salmon patty while cutting through some of the richness. Perfect for summer!
If you are looking for the best Sunday dinner ideas for your family, salmon burgers with this salsa is it!
Source: healthyrecipes101.com
If pickled onions aren't your thing, give this pickled cabbage a try! This classic condiment only takes five minutes to prepare.
Plus, it's a great way to add something tasty and healthy to your burger. This tangy and punchy condiment should be used sparingly. So, making one jar will last you quite a while!
Source: littlesunnykitchen.com
Next up, we have a delicious herby cream sauce made especially for salmon. You can whip this up in minutes and enjoy any salmon dish you'd like.
As part of a burger, this is a great sauce to balance the rest of your ingredients. It's creamy without being too rich, thanks to the Greek yogurt base.
Source: mymorningmocha.com
This recipe might be one of my favorite things to put on a burger. It combines a few techniques to create a jammy, sweet, rich condiment you could eat with a spoon.
The best thing about this recipe is the many ways you can use it. Spread the chutney on a cracker, enjoy it on a burger, or use it as the base for a rich sauce.
The world is your oyster here!
Source: urbanfarmie.com
Finally, we have a bright and fresh basil aioli to cap off our list. This is a super simple condiment you can whip up in no time. The lemon and basil make it the perfect summer dressing!
I love how the lemon cuts through the rich mayonnaise and crispy salmon. It's the perfect thing to lift the burger's flavor and keep you returning for more.
Try serving a pot of this aioli with fries or fresh vegetables alongside the burger. This ties the whole meal together and offers a palate cleanser between bites of salmon.
So, which of these recipes has caught your eye? Do you have a go-to salmon burger topping recipe that always blows your guests away?
Drop your thoughts in the comments below!
37 Best Salmon Burger Toppings
When it comes to topping your burger, there are so many great options. Get inspired with one of these salmon burger toppings that won't disappoint!
Ingredients
1. Spicy Maple Aioli
2. Carrot Top Pesto
3. Spicy Mayo
4. Homemade Tartar Sauce
5. Tomato Chili and Ginger Jam
6. Turkish Red Cabbage Salad
7. Sambal Aioli
8. Pickled Red Onion
9. Cilantro Lime Sauce
10. Homemade Teriyaki Sauce
11. Cilantro Lime Slaw
12. Remoulade Sauce
13. Quick Pickled Shallots
14. Mustard Grilled Onions
15. Pesto Aioli
16. Tzatziki
17. Grilled Onions
18. Bang Bang Sauce
19. Creamy Yogurt-Dill Sauce with Feta
20. Kalamata Yogurt Sauce
21. Creamy Mango Dressing with Jalapeno
22. Vegan Roasted Red Pepper Sauce
23. Toum
24. Bacon Aioli Sauce
25. Chipotle Aioli
26. Creamy Jalapeno Sauce
27. Mango Habanero Salsa
28. Lemon Dill Sauce
29. Honey Mustard Sauce
30. Mango Slaw
31. Mango Corn Salsa
32. Cajun Garlic Butter Sauce
33. Pineapple Pico De Gallo
34. Pickled Cabbage
35. Cream Sauce
36. Caramelized Red Onion Chutney
37. Basil Aioli
Instructions
Scroll up to get a bunch of easy, yummy, and delicious recipes. Don't be afraid to get creative with the ingredients, you might discover a flavor you didn't know you liked.
Get your shopping list going and make sure you've got all the ingredients.
Get cooking and make your next Salmon Burger Topping!
Notes
Which one of these recipes was your favorite? Let me know in the comment section or on Pinterest!