Rice flour is super underappreciated! It's a very versatile ingredient with a lot of potential applications. Make glutinous rice flour the star of your next dish with these incredible rice flour recipes.
Whether you're experienced with rice flour, or you've only recently jumped on board, this is the article for you. Check out twenty-one ways you can use rice flour with these delicious recipes.
What Can Be Made from Rice Flour Dough?
Rice flour dough is known for being super soft, producing a delicious and uniform crumb when baked. It's also great for battering and basting since it comes up super crispy once it's been fried.
Across the world, rice flour is used in many sweet and savory dishes. Like corn starch or tapioca flour, it's an excellent substitute for wheat flour that offers enhanced flavor and texture.
Best Rice Flour Recipes
From cakes and cookies to perfectly crispy chicken, discover twenty-one ways rice flour can enhance your skills in the kitchen.
Source: kindearth.net
First on the menu is an addictive vegan chocolate cake with an incredible crumb.
White rice flour and brown rice flour are both great for gluten-free cooking, allowing you to enjoy a similar texture without the threat of gluten in all purpose flour.
Since this cake is vegan, it's super moist and packed with intense chocolate flavor from the cocoa.
This is one of the most fun things to bake when you are bored on a rainy day!
Source: mycookingjourney.com
Also called naan berenji, these Persian rice flour cookies are delicate and crumbly. They're the perfect snack to enjoy with coffee or tea.
Every bite melts in the mouth thanks to the light rice flour, while rose water and cardamom sing on the palate. Happily, these are also gluten-free!
Source: kindearth.net
Gluten-free, vegan, and naturally sweet, this recipe with gluten free flours is perfect if you want a healthy take on a dessert.
Every bite is suffused with delicate spices, making this an ideal holiday recipe.
Aside from the taste of orange as the main ingredient, the best part of this cake is that it only takes an hour to make. Talk about convenience!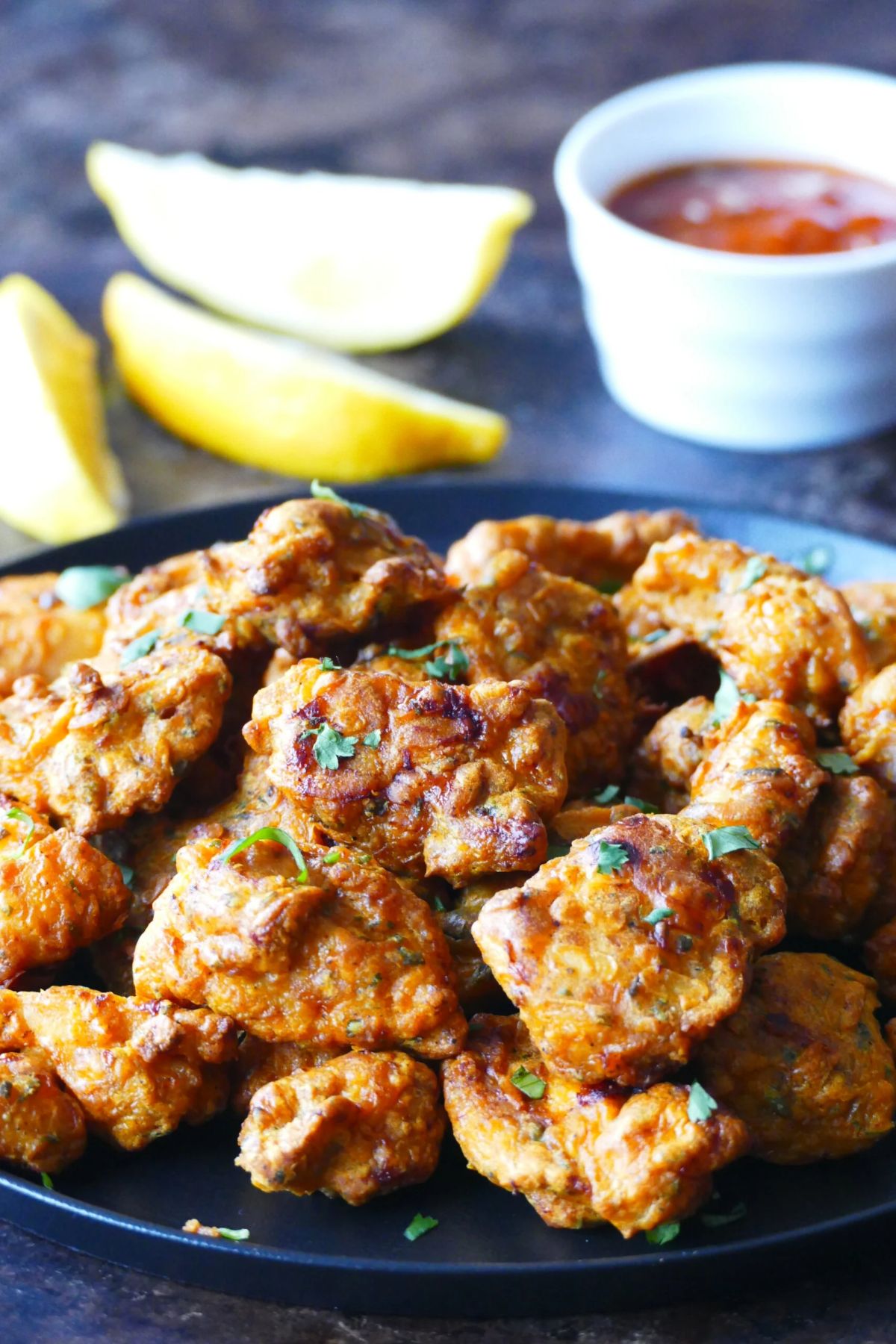 Source: paintthekitchenred.com
Once you learn how to make Chicken 65 at home, you'll never return to the takeout version for a long time. This perfect recipe results in insanely crispy, juicy, and tender chicken bites.
The sauce is the cherry on top of the cake, turning the crispy chicken sweet and sticky with just a few simple ingredients.
Not sure what to serve with this Chicken 65? Check out these best side dishes for chicken!
Source: onehotoven.com
Chai is a delicious combination of creaminess and spice, so why wouldn't you want to enjoy those flavors in a cookie? This buttery shortbread recipe is out of this world.
The rice flour is a key ingredient here, as it helps the cookie get that signature butter crumble.
Source: worldofvegan.com
Cauliflower wings are a fantastic option if you can't eat chicken! These ultra-crispy wings are drenched in punchy buffalo sauce.
They're a perfect substitute for wings on game day. All you need is a few cups of rice flour added to the dry ingredients to make this crispy snack.
These cauli wings are one of the best potluck ideas to feed a crowd!
Source: theoregondietitian.com
If you're a bubble tea fan, you'll love this dessert idea.
These creamy, cooling and utterly delicious ice cream bars exemplify how good something can be when you get creative! The little boba pearls throughout add a unique and exciting texture.
Source: pintsizedbaker.com
Butter mochi is a homemade, baked version of mochi that looks a little bit like a cupcake.
Japanese rice flour is a key ingredient in standard non-baked mochi, so it makes an appearance here too, although there are various types you could use to get the desired result.
This snack has an unforgettable taste and texture that will quickly have you addicted, trust me!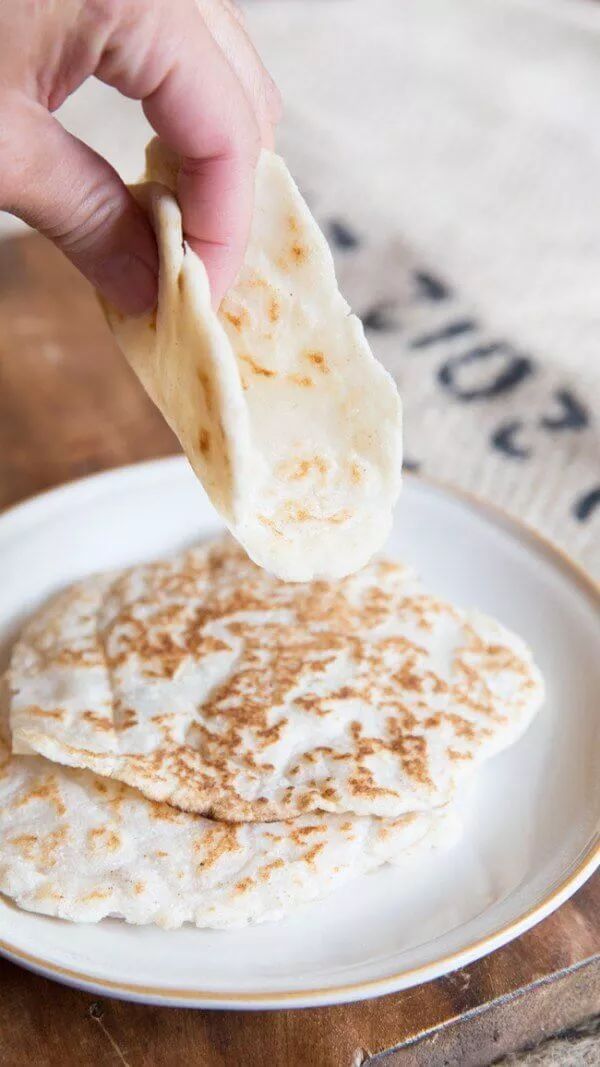 Source: agirlworthsaving.net
If you're gluten-free, you still deserve to enjoy burritos like everyone else on your gluten free lifestyle!
These homemade gluten-free tortillas are elastic and pliable, so they won't rip like the storebought kind.
Best of all, they're super easy to make, so you won't need to add much cooking time to your Mexican Mondays! You could even use different rice varieties to make your own homemade rice flour!
Source: inthekitch.net
Mochi ice cream is a Japanese staple dessert in Asian cuisine with a deliciously unique texture.
As you bite down, the mochi coating splits apart to reveal the hidden creamy ice cream. A personal favorite is to use mint chocolate chip!
If you want to learn how to make these yourself, this recipe, commonly found at Asian markets is a great place to gain this unique skill!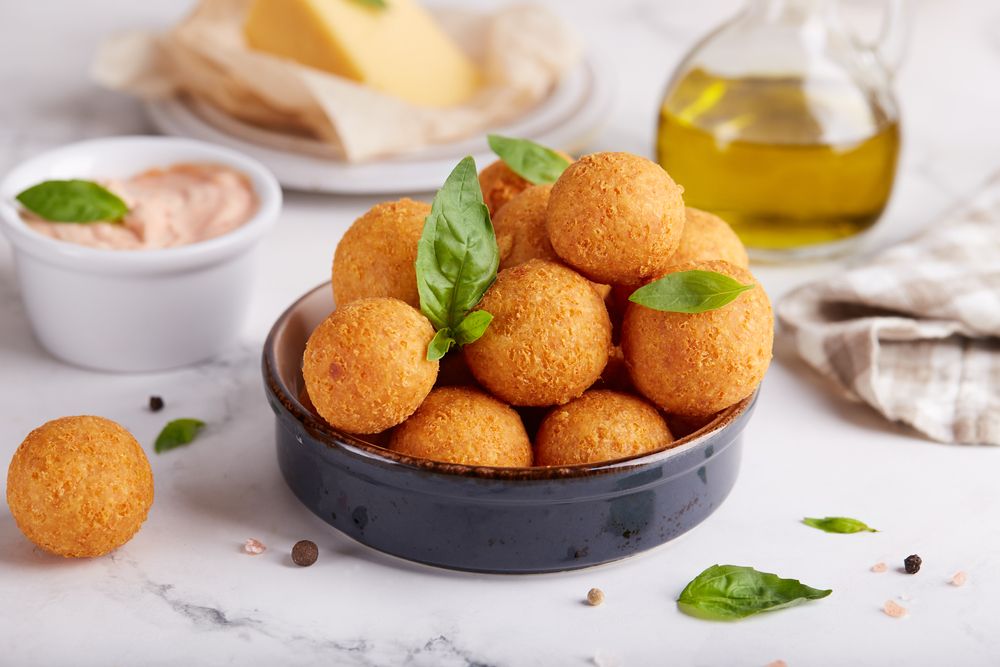 Source: cookingschooldropout.com
Kick your snack game up with these amazingly crispy rice flour bites. These come together in just half an hour, and most of that time is them baking away in the air fryer.
If you want a quick and easy snack to satisfy your guests, this is one of the best savory recipes to go for.
Source: hawaiitravelwithkids.com
Let's take a trip to the tropics for our next recipe. Inspired by Japanese karaage chicken, this mochiko recipe features tender chicken with a crispy crust.
You can make this dead simple crowd-pleaser any night of the week.
Source: mealsbymolly.com
Combine two of the best desserts in the world with this genius recipe! Mochi donuts are incredibly soft and delicious.
The thing I love most about this recipe – aside from their taste – is how adorable these donuts look. They make amazing gifts, and you can dress them in whichever flavors your recipient loves most.
These donuts are especially great if you are having a letter based potluck! They are one of the best foods that start with D!
Source: hawaiitravelwithkids.com
Speaking of mochi hybrids, our next recipe is a delicious breakfast staple with a tasty twist! These mochi pancakes come straight to us, thanks to some foodie geniuses over in Hawaii.
These rice flour pancakes are soft, fluffy, and just a little bit chewy. All the best qualities of a pancake cranked up to ten and safe for a gluten sensitivity!
This truly is one of the best Hawaiian recipes that's easy to make!
Source: pipingpotcurry.com
Take a jump from Hawaii to India to experience one of the best-kept sweet secrets in South Asia. Known as 'ukadiche modak,' these steamed rice dumplings are like little bites of heaven.
If you're a coconut lover, you have to try these. They're packed with a delicious filling of grated coconut and jaggery, which is an unprocessed form of sugar.
Source: natashashome.com
Enjoy moist, delicious muffins with an unbeatable crumb thanks to this super simple recipe.
These muffins are easy and fast and make a delicious snack, with a healthy dose of melted chocolate to seal the deal.
Source: theheirloompantry.co
If you're not a fan of traditional mochi flavors like red bean or matcha, these chocolate truffle ones might do the trick!
Imagine sinking your teeth into a soft ball of mochi only to find a center of melted, oozing chocolate. Sounds like heaven, right? Well, that heaven can be all yours with just thirty minutes of effort.
Source: gohealthywithbea.com
A life without biscuits just isn't worth living! These crumbly and buttery biscuits are gluten-free, but you wouldn't know it from their texture!
Packed with cheese and bacon, these are great as snacks or even as part of your breakfast.
Source: theheirloompantry.co
If you're more into waffles than pancakes, then this gluten-free option is for you. Achieve the same chewy texture of mochi pancakes without needing to dirty a pan.
These waffles are incredibly crispy on the outside, with a soft and chewy interior thanks to the rice flour. In other words, they're to die for! Make sure to top them with maple syrup for the best results!
Source: gohealthywithbea.com
Chocolate fondant cake is known for being soft, fudgy, and melt-in-your-mouth. The secret ingredient? Sweet rice flour! It helps create a tight crumb that easily melts once you take a bite.
Delight and impress your guests over the holidays with this seasonal dessert.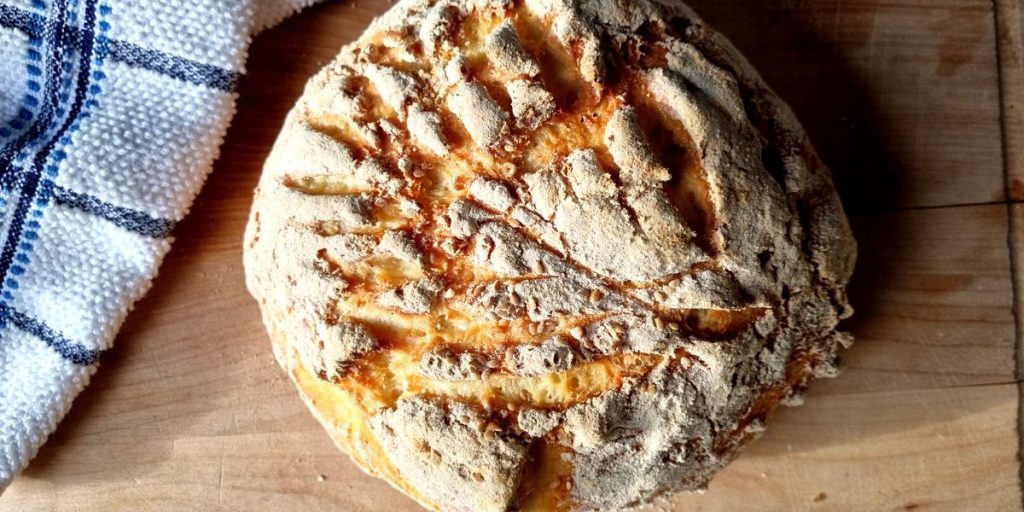 Source: natashashome.com
Finally, you can even make gluten-free sourdough! With the right sourdough starter and a dose of regular rice flour, a loaf of crispy-yet-chewy bread is yours for the taking.
While this gluten-free bread recipe does take quite a while, the effort will all be worth it once you see that iconic cracked crust on this gluten-free rice flour bread!
21 Best Rice Flour Recipes That are Easy to Make
If you're curious about how to use this interesting ingredient, check out this list of easy and delicious rice flour recipes. Easy, delicious and nutritious!
Ingredients
1. Vegan Chocolate Cake
2. Persian Rice Flour Cookies
3. Chocolate Orange Gingerbread Cake
4. Air Fryer Chicken 65
5. Chai Shortbread Cookies
6. Buffalo Cauliflower Wings
7. Brown Sugar Boba Ice Cream Bars
8. Butter Mochi
9. Gluten-Free Tortillas
10. Mochi Ice Cream
11. Air Fryer Cheesy Rice Flour Bites
12. Hawaiian Mochiko Chicken
13. Mochi Donuts
14. Hawaiian Mochi Pancakes
15. Steamed Rice Dumplings with Sweet Coconut Filling
16. Gluten-Free Muffins
17. Chocolate Truffle Mochi
18. Cheese and Bacon Rolls
19. Mochi Waffles
20. Chocolate Fondant Cake
21. Gluten-Free Sourdough Bread
Instructions
Scroll up to get a bunch of easy, yummy, and delicious rice flour recipes. Don't be afraid to get creative with the ingredients. You might discover a flavor you didn't know you liked.
Get your shopping list going, and make sure you've got all the ingredients.
Get cooking and make your next Rice Flour Recipe!
Notes
Which one of these recipes was your favorite? Let me know in the comment section or on Pinterest!