Veal comes from a younger cow, meaning it's more tender than your usual beef. The same goes for ground veal. These tender ground veal recipes will blow your mind.
If you're looking for a simple way to improve some of your favorite meals, using ground veal is a good start. The meat is tender, low in saturated fats, and milder in flavor than ground beef.
Because it comes from calves, veal tends to have a light pink color. Even though it has a different look and feel, it cooks in almost exactly the same way as ground beef.
So, don't feel intimidated by this new ingredient! Whether you've had it before or you're just exploring the possibilities, these twenty-seven ground veal recipes are sure to impress.
Source: krumpli.co.uk
First thing first: one of the best ways to enjoy ground beef is in the form of a burger. So, it makes sense that a ground veal burger would be even better!
Discover the tender taste and texture of these ground veal patties. Its luxurious patty makes it worthy of everything from a neighborhood potluck to a fancy date night dinner.
Source: acedarspoon.com
Put a lean, mean twist on your favorite stuffed shells recipe by using veal! This tender, mild meat is the perfect protein to bolster this hearty pasta dish.
This favorite pasta takes about ninety minutes to prepare in total, but you can stuff the shells in advance to save time. It's the ultimate comfort food with fresh ground veal.
You can easily grab all the ingredients from your local grocery stores, like tomato sauce, parmesan cheese, aromatic spices, and fresh herbs!
If you enjoyed this ground veal dish, you may also enjoy these tasty ground venison recipes!
Source: jerseygirlcooks.com
Who doesn't love a kabob? These koftas are absolutely delicious when grilled on a BBQ. Wait for the touch of summer and whip these out for your next family gathering.
They're super easy to prepare in advance. Plus, you can serve a crowd with very little effort! All you need are some greek seasonings, a bag of spinach, and feta cheese.
The best way to serve this quick dinner is with a side of tzatziki sauce to balance the savory flavor of this lean meat.
Source: kopiaste.org
Take the lead from Greek cuisine and discover how veal burgers should really be done. This is soon to be one of your favorite recipes.
These Mpiftekia burgers aren't designed to sit between two buns, but you can use them any way you like.
That's the upside of this super versatile and fragrant recipe with such a delicate flavor!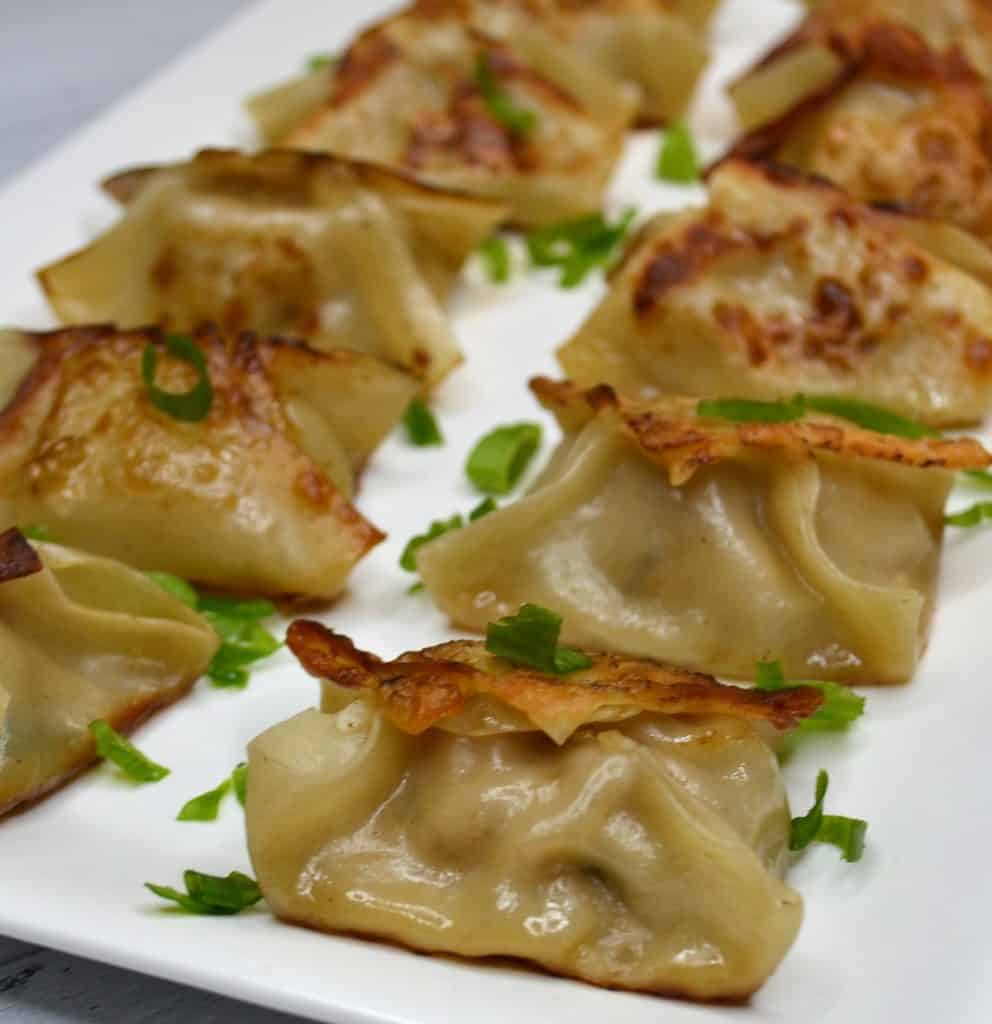 Source: jerseygirlcooks.com
Don't give in to the takeout menus calling your name! Instead, make succulent pan-fried potstickers to satisfy your Chinese food cravings.
The key to this recipe is the premade wonton wrapper. With a premade wrapper, you can knock these dumplings out in no time.
Source: kopiaste.org
Cottage pie is an old English staple and one of the most popular dishes that would benefit from a luxury upgrade.
Packed with hearty flavors, Worcestershire sauce, and topped with Yukon gold potatoes, there's nothing better on a cold winter evening. Your taste buds will thank you.
This is an excellent recipe to feed a family of picky eaters. It's super comforting, and you can hide so many vegetables in the tasty filling.
Bake until the fluffy mashed potatoes are golden brown on top. The best part is it's much leaner than a typical beef shepherd's pie.
Source: thecozycook.com
Keep your wallet safely stowed and don't give in to the Cracker Barrel cravings.
Instead, enjoy a meatloaf that's twice as good as Cracker Barrel's version, but at home with this veal meatloaf recipe.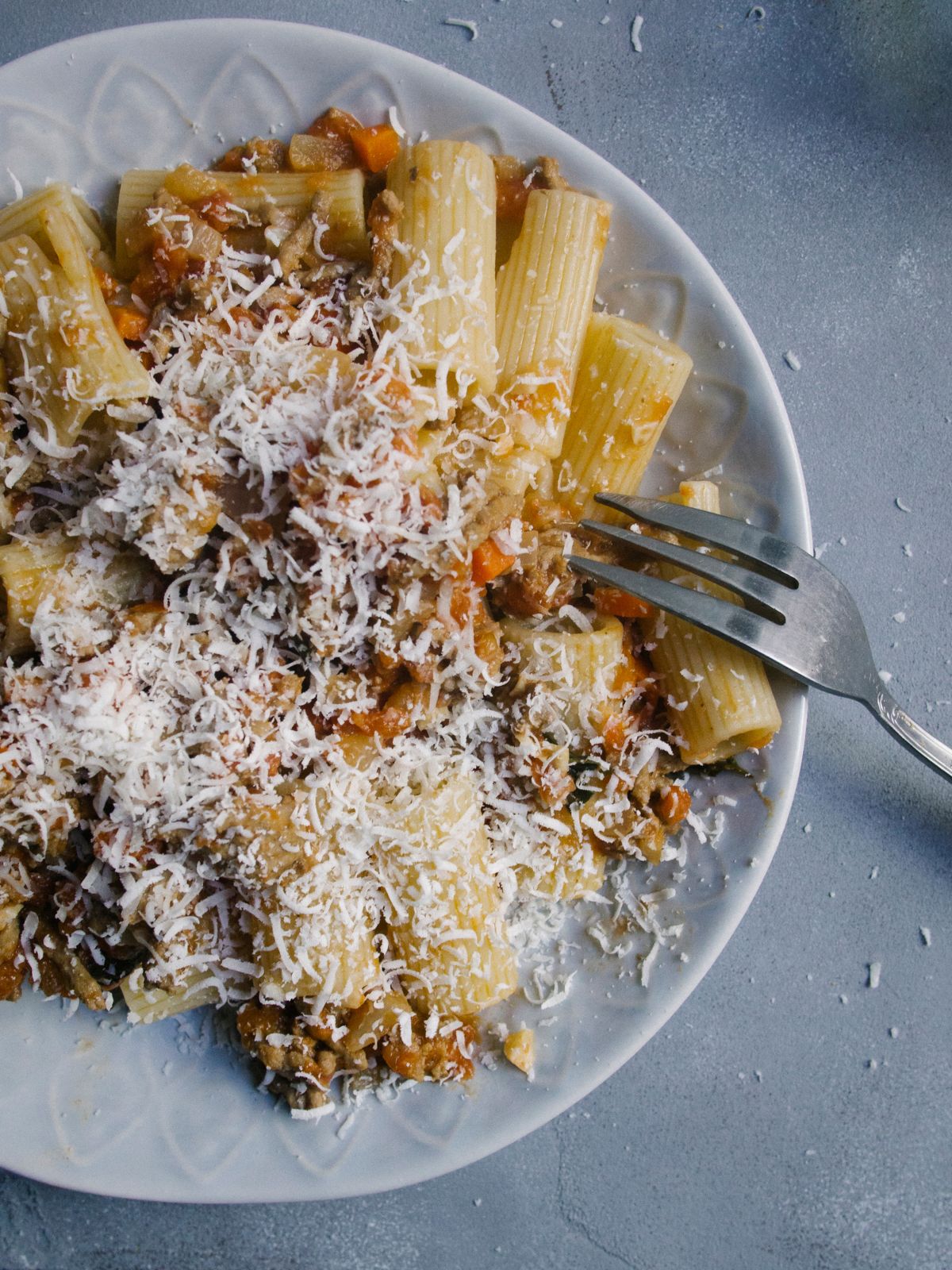 Source: baconismagic.ca
Bolognese is one of those classic comfort food recipes that could easily double as a luxury date night recipe. This veal rigatoni bolognese is proof!
This fresh pasta is so easy to throw together with a few ingredients like cream, tomato paste, onion, and seasonings like black pepper!
Every bite sings with hearty, rich flavor. Plus, you can enjoy the leftovers for up to two days after you've made it.
Source: kopiaste.org
Moussakas is a Greek recipe that features layers of potato, beef, and eggplants. Baked together with a healthy layer of bechamel, it's the embodiment of comfort food.
If you need a simple winter warmer, this is a great way to use lean veal.
Source: acedarspoon.com
Since veal is so lean, most of your job while cooking it is to make sure it stays moist and delicious. That's where this recipe comes in.
The meatballs are slow cooked in a rich sauce to trap all the flavor and moisture in each bite. It's insanely good!
Source: servedfromscratch.com
Here's another example of a veal meatball, but this time we're enjoying Swedish flavors. This is your express trip to IKEA, delicious meatballs and all, but you can have as many as you want!
You can prepare the meatballs well in advance to make sure you can knock out dinner in as little time as possible.
Source: kopiaste.org
We're flashing back to Greece for this recipe, more specifically, to Cyprus. This veal tortellini uses traditional Cypriot flavors like white wine, olive oil, and garlic to make the veal sing.
Happily, you can make this fiddly pasta ahead of time and freeze it until you're ready to cook it.
Source: thecozycook.com
Bobby Flay's meatballs are famous for their rich and hearty flavor. The recipe typically uses a three-meat combo, but it tastes just as good when you only use veal.
Use these meatballs on top of spaghetti, in a meatball sub, or even just on their own.
This is one of the best meals for a Friday night family dinner!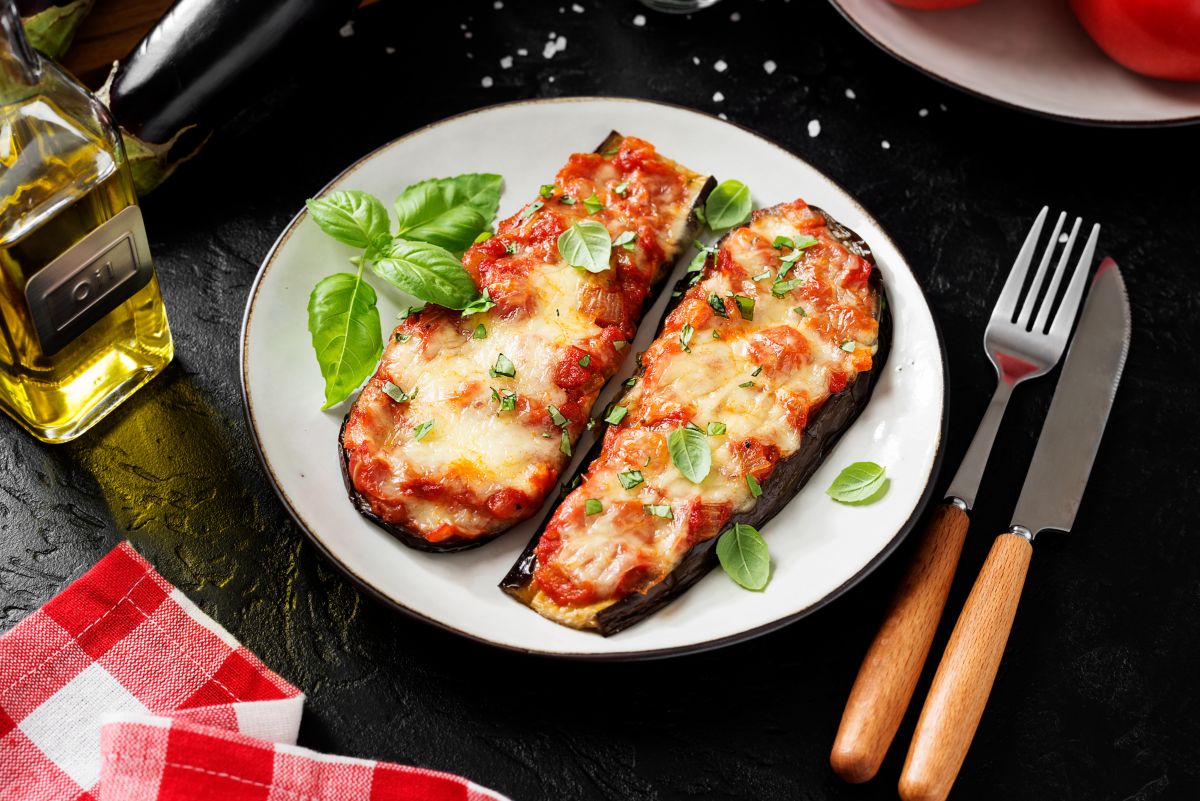 Source: spinachtiger.com
There's something so luxurious about a stuffed eggplant. The tastes and textures are out of this world since cooking the veal inside the eggplant keeps it moist and flavorful.
Topped with cheese and a hearty marinara, is it any wonder this is a favored dish in Italy?
Source: thedeliciouscrescent.com
Also called 'Kabab Tabei,' this is a super simple kebab recipe that doesn't need any skewers or even a grill. All you need to do is shape your kebab mixture into logs and bake it in the oven.
With an incredible spice profile and plenty of aromatics, this is a super fragrant dish you and your guests will love.
Source: creativehealthyfamily.com
Put an Asian spin on your veal meatballs with this super simple recipe. I love how healthy it is. The lean meatballs have barely any fat, while the green beans add a ton of fiber to the mix.
This is an ideal weeknight recipe that your whole family will happily enjoy.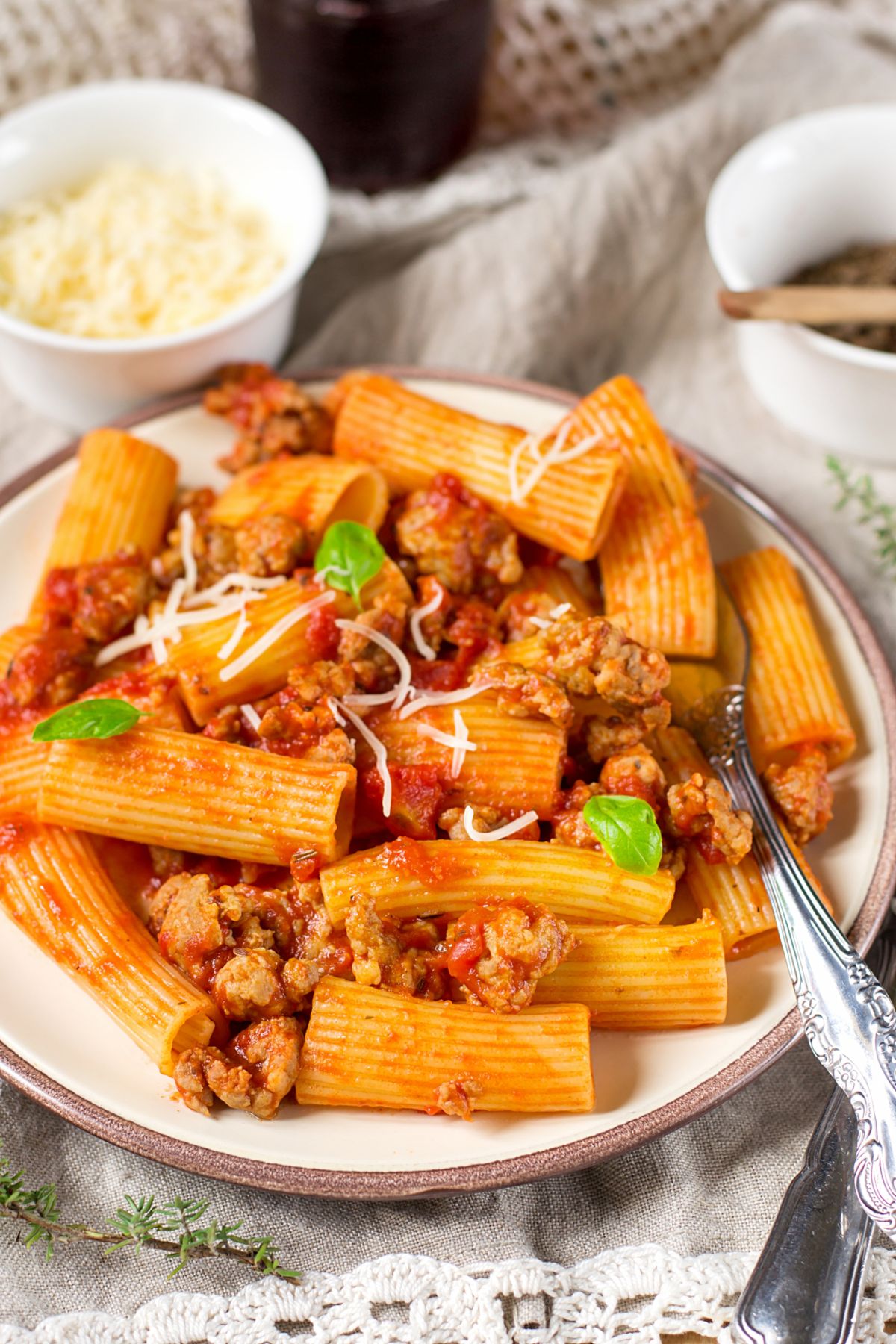 Source: savoryexperiments.com
There's something so comforting about a ragu. It's the ultimate expression of the 'winter warmer' category, featuring meat simmered with vegetables.
Now, you might think that's fairly basic. But the gentle simmer and various ingredients make this veal ragu taste out of this world.
Source: grumpyshoneybunch.com
Searching for a keto-friendly dish? This meatloaf recipe has no breadcrumbs, instead using ground pork rinds as a binding element. The pork rinds inject so much flavor into the dish.
Pair that with the insane sweet and sour glaze, and you've got a real winner!
Source: ricardocuisine.com
Stuffed zucchini deserves more love. They're the ideal summer dish, featuring a hearty core with a light and refreshing 'crust'.
This recipe is actually really healthy, but you wouldn't know it just by taste!
Have some extra zucchinis? Try this yummy zucchini stir fry!
Source: ontariovealappeal.ca
Looking for a quick and easy meal prep recipe? These ground veal and mushroom loaves are like mini meatloaves. They're perfect for freezing and defrosting on a busy weeknight.
Serve a few loaves with your favorite roast side dishes, like mashed potatoes and gravy.
If you are wondering what's for dinner tonight, these herb loaves are the answer!
Source: foodnetwork.com
Veal does very well when paired with another kind of ground meat. In this case, the veal and pork combo is unstoppable. Every bite of this pappardelle sings with hearty flavors.
If you're having some friends over for a glass of red and some dinner, this is the recipe for you!
Source: ricardocuisine.com
Thanks to the veal's mellow flavor, it's perfect as an ingredient in risotto. Where ground beef might be too hearty, veal is just hearty enough.
Enjoy the juicy roasted tomatoes and vibrant spinach peppered throughout this dish. It's like an Italian flag on a plate (in both flavor and appearance).
Source: thespruceeats.com
Here's another take on ground veal burgers! In just forty minutes, you can have enough dinner to serve a whole crowd.
Since the patties are super mellow, they're perfect for hosting your favorite burger sauces. Try buffalo, blue cheese, or even peanut sauce to find your signature combination.
Source: thelifejolie.com
Home cooks all over the world have their own take on bolognese sauce. It's a weeknight staple, especially in winter. It's warm, hearty, and easy to hide vegetables in. What's not to love?
This lean veal bolognese sauce is ready in just thirty minutes, with plenty of fresh vegetables dotted throughout.
Source: allyskitchen.com
Kefta are Moroccan kebabs. But that explanation doesn't really do this recipe justice. The best way to explain these veal kefta is as "sticks of flavor dynamite'.
Packed with fragrant ingredients and lean, mellow veal, these kefta are easy to prepare and even easier to devour.
Source: foodandwine.com
Tender, herbaceous, and luxurious, this orecchiette is a perfect example of a romantic date night feast. All the flavors here are comforting and familiar, with a little edge of luxury.
Source: tasteandsee.com
Our final recipe is a veal piccata-inspired baked meatball dish. Fold tender veal into a herby mixture, cook until plump, and bathe in a buttery lemon sauce. This is what you get!
This is the kind of dish you can use as a main meal, appetizer, or even as individual party snacks. Regardless, I guarantee your guests will be banging down your door for the recipe.
Keep expanding your palate with these mouthwatering ground bison recipes!
27 Easy Ways to Use Ground Veal
From burgers and pastas to meatballs and dumplings, here you will find the best ground veal recipes for tonight's dinner. Enjoy this recipe!
Ingredients
1. Veal Burgers with Port Onions
2. Veal Stuffed Shells
3. Greek Kofta Kabobs
4. Mpiftekia Burgers
5. Pan Fried Dumplings
6. Cottage Pie
7. Cracker Barrel Meatloaf
8. Rigatoni Bolognese
9. Moussakas
10. Slow Cooker Veal Meatballs
11. Swedish Meatballs
12. Cypriot Veal Tortellini
13. Bobby Flay's Meatballs
14. Stuffed Eggplant with Ground Veal
15. Pan Kebab
16. Asian Style Veal Meatballs with Green Beans
17. Veal Ragu
18. Sweet and Sour Meatloaf with Ground Veal
19. Veal and Parmesan Stuffed Zucchini
20. Ground Veal Mushroom Herb Loaves
21. Pappardelle with Veal and Pork Ragu
22. Risotto with Ground Veal, Spinach, and Roasted Tomatoes
23. Ground Veal Burgers
24. Bolognese Sauce
25. Veal Kefta
26. Orecchiette with Veal Capers and White Wine
27. Veal Piccata Baked Meatballs
Instructions
Scroll up to get a bunch of easy, yummy, and delicious ground veal recipes. Don't be afraid to get creative with the ingredients. You might discover a flavor you didn't know you liked.
Get your shopping list going, and make sure you've got all the ingredients.
Get cooking and make your next Ground Veal Recipe!
Notes
Which one of these recipes was your favorite? Let me know in the comment section or on Pinterest!