Love letter D? Here is a list of foods that start with D. Find the popular foods that your fam will love and eat on the daily!
'D' for delicious, delightful, and delectable. So many different foods beginning with 'D' fit into all these categories.
Of course, we don't have time to cover all of them, but we will make a good dent in the list! Take a tour with me through these many foods beginning with 'D.'
You'll discover your next delicious, delightful, and delectable dish to impress your family or guests among these forty-one dishes.
Source: kellyneil.com
We're kicking the list off with a classic: date and orange scones. This is a well-known flavor combination, but its origins hail from the Middle East.
While the scones are light and fluffy, the flavor bursting forth from each bite packs a considerable punch. The dates and orange combine with several other spices to create a unique flavor profile.
Smear these with butter or serve on their own; either way, it will blow your mind.
Source: butteredsideupblog.com
During the pandemic, you've likely already heard of dalgona coffee if you were on social media. This is a light and fluffy take on coffee inspired by the traditional Korean candy, dalgona.
The candy is a little bit like a honeycomb, hard and often formed into shapes for children to enjoy. Dalgona coffee, on the other hand, takes inspiration from the candy's flavor.
It's a light and creamy way to enjoy your morning coffee, taking only a few minutes to make. You won't need any ingredients outside of those you'd use for a standard cup of coffee, so have at it!
Source: theforkedspoon.com
Delicata squash is a lesser-known variety of everyone's favorite winter vegetable. It's got an exotic look with a bright yellow exterior and ridged shape.
However, roasting it brings out all those familiar fall flavors.
Put aside the zucchini or the butternut and give delicata squash a try. It's super simple to prepare, allowing you to roast it in its skin to achieve a gorgeous caramelization.
Source: sugarspiceneverythingnice.com
These tasty treats are the perfect dessert or snack, no matter what time of day it is.
There are hundreds of varieties to choose from, each more creative and delicious than the last. From Boston Creme to jelly-filled, each donut brings a unique flavor and texture to the table.
Are you looking to make some at home? Give this eggless, yeast-free recipe a try. It's beginner-friendly and super easy to make, so you can easily tackle any more challenging recipes.
Source: saltandlavender.com
Devilled eggs are a classic appetizer or potluck recipe. Their creamy texture and earthy flavor combine to create irresistible morsels.
You might think they're challenging to concoct if you've never made them before, but they're super simple!
Just boil your eggs, then scoop out the egg yolks and use them to create your filling. You can use the linked recipe as a base, but feel free to experiment with your combination of spices.
Deviled eggs make for healthy snacks.
Source: amandascookin.com
This dill pickle dip is at home on many occasions, from game day to movie night. Delight your guests with this light and creamy addition to the table, requiring minimal effort behind the scenes.
Serve it up with a selection of fresh vegetables, pretzels, chips, or even buffalo chicken wings to create the perfect party platter.
Source: spendwithpennies.com
A child's snack might inspire this next food, but it's a treat for all ages! This Dunkaroo dip is essentially a funfetti frosting, requiring only three minutes to put together.
Bright sprinkles and deep vanilla flavor blend into a sweet treat, heightened only by the presence of little Dunkaroos to dip! This is an ideal crowd-pleaser for your next kids' party or Easter bash.
Source: mayuris-jikoni.com
This next food is just right for you if you enjoy deep, complex spice profiles and light, fluffy baking. These date chai muffins combine the natural sweetness of dates and the warmth of chai spice.
Each bite sings with flavor, melting on your tongue and warming you from the inside out. I'd recommend preparing a large batch and using them as your breakfast for the week. They freeze well, and they taste fantastic.
Check out more muffin recipes: Blueberry Oatmeal Muffins.
Source: cookingjourneyblog.com
This isn't your standard apple pie. The Dutch have a monopoly on delicious pastries, and we have to give it to them because this pie is stunning.
Each bite is a treat for all your senses, from the lattice on top to the deliciously stewed apples hiding within. Don't let it intimidate you, though!
Take it from me; this is a beginner-friendly recipe that will produce something tasty every time, even if your lattice looks a little bit wonky on your first go.
Source: mrishtanna.com
Dal fry, a.k.a. dal tadka, is a traditional Indian dish that uses staples like dried lentils, tomatoes, and a whole range of delicious spices.
If you've never made Indian food before, this is a great place to start.
There are two things to pay attention to when making dal. Make sure you've soaked your dry lentils for long enough, and make sure you've fried your spices before adding to the soup.
Source: thesassyfoodie.com
Dill pickles and potato salad are two staples of summer, making their appearances at every potluck in the neighborhood.
This recipe combines them into an ultra-addictive potato salad to satisfy everyone! As with all potato salad recipes, I'd recommend making this beforehand and letting it sit in the fridge.
Sitting a few hours allows the flavors to mingle, creating a cohesive flavor profile that sings with every bite.
Source: growforagecookferment.com
Dandelion root is one of the lesser-known superfoods on the market. It's packed with trace minerals and vitamins, sporting a gentle nutty flavor perfect for baking.
These dandelion root muffins are fantastic for your digestion, so they're a great breakfast food!
Whip up a batch on the weekend, freeze, and pop one in the microwave every morning to kickstart your day.
Source: theshortordercook.com
We've all heard of baked sweet potato fries, but have you ever tried putting them in your deep fryer?
The result is a crunchy chip on the outside and a deliciously soft and sweet texture on the inside. You can adorn these with whichever spice mix you like!
I tend to stick with the plain old salt, as this allows the naturally sweet flavor of the potatoes to shine through.
These are a super quick and easy snack option.
Source: fearlessdining.com
Having this deep dish pizza recipe in your arsenal is essential whether you're a Chicago native or simply a fan of good pizza.
This is like pizza on steroids, with each slice packed with cheese and marinara. This recipe uses a gluten-free crust, but you can always use a traditional pizza dough recipe to achieve the same effect.
The key is to cook this pizza at the right temperature, ensuring all the cheese melts without burning the crust.
Source: lemonblossoms.com
What's better than chocolate? More chocolate, of course. These double chocolate chip cookies embrace the "more is more" ideal, heaping chocolate chips and cocoa into the batter.
The chocolate cookie dough is soft and crumbly when baked to perfection (as long as you can resist licking it off the spoon).
Little pockets of melted chocolate throughout the cookie will warm your soul with each bite.
Source: inthekitch.net
We've already had a dill pickle potato salad on the list, but there's another potluck dish we have yet to address: pasta salad!
This summer staple becomes a hundred times better when you add dill pickles.
It's a quick and easy recipe guaranteed to satisfy everyone at your next neighborhood event. Play around with the spices and vegetables you include to create a refreshing, savory summer treat.
Check out more skinny low calorie pasta recipes.
Source: smalltownwoman.com
Doritos are fantastic straight out of the bag, but you know what's even better than that? A Dorito casserole.
This is the ultimate game-day casserole, combining everyone's favorite flavors into a single delicious dish. Think of it like a lasagna, but instead of the pasta, you're using Doritos!
The result is an ultra-cheesy, meaty, spice-filled baked dish that everyone will love.
Source: thevgnway.com
Dragon fruit is becoming more and more popular every day thanks to its great taste and fantastic look. That iconic deep pink is a beautiful addition to any dish, especially a smoothie!
This vegan recipe can be enjoyed on its own or used as the base for a smoothie bowl. The deep pink color will add a splash of brightness to your morning, kickstarting your day effortlessly.
Try combining a variety of fruits with the dragon fruit to see which combination is your favorite!
Source: thishealthykitchen.com
Hear me out on this one! This isn't savory hummus; it's a sweet take on the traditionally savory dish, and it's to die for.
Dark chocolate provides the perfect stage for ingredients like peanut butter to shine. The way we achieve the hummus-like texture is by using black beans.
While it might feel weird, the deep dark chocolate easily masks the black beans' flavor. So, this has the texture of traditional hummus but tastes like brownie batter! Trust me; it's worth a try.
Source: dishnthekitchen.com
Dinner rolls are light, slightly sweet, and utterly delicious additions to dinner tables that often divert people's attention from the main meal. And who can blame us? Dinner rolls are irresistible!
The good news is, they're also super easy to make. Bulk up your recipe repertoire with this super simple dinner roll recipe that's guaranteed to have your guests' mouths watering.
Source: livetosweet.com
Dates and nuts go hand in hand, with the dates' natural sweetness acting as the perfect counterpoint to the fattiness of the nuts.
Put that unbeatable combination into a cookie, and you've got something magical.
These date nut swirl cookies are great for a spontaneous baking session, a holiday gift bag, or your next potluck. Each bite crumbles into buttery perfection, with spices warming you from the inside.
Plus, they're super cheap and easy to make!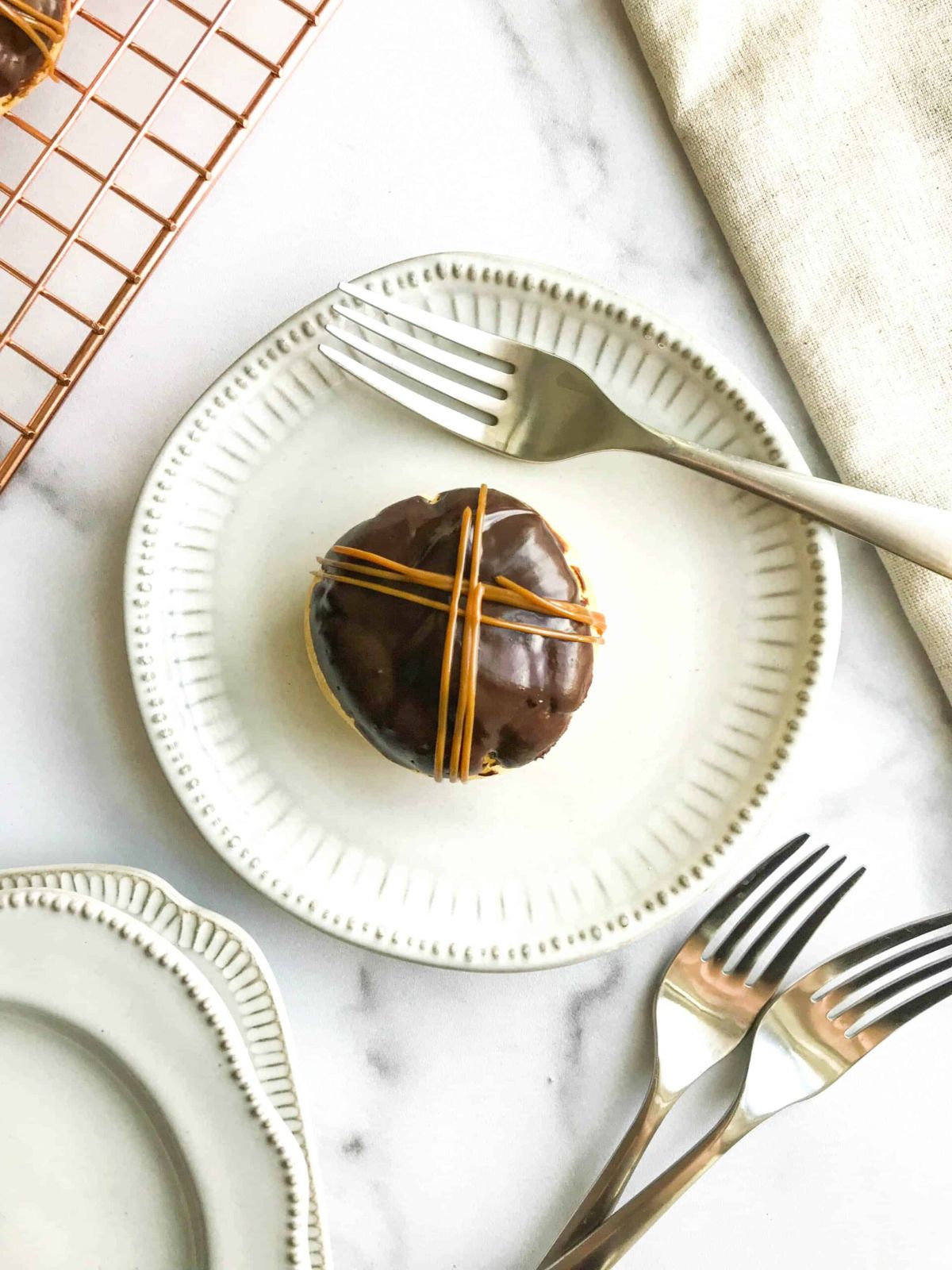 Source: livetosweet.com
Dulce de leche – translated as "candy from milk" – is a thicker, sweeter, darker variation of condensed milk.
Thanks to its lighter texture and delicate sweetness, it's arguably better than caramel. We can enjoy dulce de leche cream puffs thanks to that creamy texture!
The dulce de leche is whipped into a frenzy and piped into perfectly-baked pastry shells, creating a perfect contrast in flavor and texture.
Source: theoregondietitian.com
If you're a home cook, a Dutch oven will be your best friend in the kitchen. It's perfect for hands-off cooking, allowing you to dump ingredients into a dish, close the lid, and bake to perfection.
Case in point, this insanely delicious Dutch oven beef stew. This stew is healthy and hearty, making it the perfect addition to any winter meal roster.
Source: thelittlestcrumb.com
Traditional hot chocolate uses milk chocolate rather than dark, but this is your chance to try something new.
Dark chocolate deepens the hot chocolate's flavor, making each sip richer and more flavorful.
Topped with a splash of amaretto, this is the ideal after-dinner drink to whip out at your next dinner party. It's just as enjoyable without the amaretto too!
Source: pipingpotcurry.com
Dal palak – meaning "spinach dal" – is a creamy and healthy dish that's super easy to make. It's full of warming spices and rich flavors, including wilted spinach to boost the dish's taste and folate content.
Enjoy this tasty dish as a soup or over rice for a healing meal that will immediately energize your body, mind, and soul.
Source: nutmegandvinegar.com
Like crepes, Dutch pancakes are thin pancakes that can be used in either sweet or savory meals. They're light and fluffy, offering the perfect case for everything from chocolate to chicken.
If you're catering to a large group of people, this will be your secret weapon. Even the pickiest eater will be able to assemble a dish they'll enjoy using Dutch pancakes and a variety of filling options.
Source: agrillforallseasons.com
I know many people shy away from cooking duck, and it's no wonder.
Getting such fussy meat cooked just right can feel intimidating, but it doesn't have to be! This juicy smoked duck breast is a testament to that.
This recipe is a great way to introduce yourself to the world of cooking duck. It has four steps: brining, smoking, searing, and glazing. While this dish might take a while, the result is worth it.
Source: hintofhealthy.com
If taking on a whole smoked duck breast still feels a little too intimidating, you can start with something a little simpler.
This duck stir fry highlights the gamy meat's best qualities in a healthy and easy dish.
Packed with vegetables and protein, this is an excellent dish for a weeknight dinner. It's ready in almost no time, but the flavors and textures pack a punch!
Source: strengthandsunshine.com
Donuts are for everyone, even if you're gluten-free, paleo, or vegan! These dark chocolate walnut donuts are rich and tasty but not overwhelmingly sweet.
If you're looking for a go-to dessert option that will satisfy your dietary requirements, this is it. Each bite is crunchy yet soft, and the flavors are to die for. Not to mention, they're super easy to make!
Source: twohealthykitchens.com
Date bars have survived centuries as a favorite family recipe for an excellent reason. These crumbly, sweet, buttery bars are easy to make and keep well, making fantastic gifts.
They're perfect around Christmas when their warm spice profiles shine with holiday spirit. However, you can enjoy these delicious bars any time of year with a cup of tea or coffee.
Source: strengthandsunshine.com
Tilapia is a light and delicate fish variety that beautifully utilizes earthy flavors.
That's why this dijon-coated tilapia recipe is such a triumph! The fish's sweetness plays beautifully against the nutty mustard.
Topped with a vibrant and refreshing peach zucchini salsa, this is a unique dish that's sure to impress at your next dinner party.
Source: 24bite.com
Don't worry; the rice isn't actually dirty! "Dirty rice" gets its name from its appearance after being cooked with ground beef and vegetables.
It's a delicious dish hailing from Louisiana, and it's perfect for stuffing.
Stuff your peppers with dirty rice and cheese for an unforgettable meal. Each bite is slightly crunchy on the outside and soft, juicy, and delicious in the middle.
Source: recipesfromapantry.com
We've all heard of deviled eggs… but have you ever heard of deviled strawberries? This quick and easy dessert looks as good as it tastes!
This delicate recipe is excellent for showing someone in your life how much you love them. Whether your partner or your parent, present them with a platter of these to watch their eyes light up.
Source: thehealthyepicurean.com
We've already talked about delicata squash on this list, but this version is too good not to include. The walnut crumble is made with brown sugar, butter, and cinnamon to anchor those fall flavors.
The crunchy walnuts perfectly contrast soft, sweet bites of delicata squash. Serve this up as a side dish at dinner or as a whole dish for lunch.
Source: bellyrumbles.com
A good ragu is hearty and full of flavor, highlighting your protein of choice without overwhelming it with spices. This duck and port ragu perfectly fits the bill!
Shredded duck is cooked in a delicious concoction of port, stock, spices, and vegetables to create a deep and flavorful ragu. Serve over mashed potatoes or rice for the ideal winter dinner.
Source: 365daysofbakingandmore.com
While no one is sure why they're called 'delta bars,' these sweet treats are fantastic for your recipe book. Brown sugar, meringue, pecan, and butter intertwine to create an unbeatable flavor profile.
The maple and brown sugar dough encases another light brown sugar layer, then finishes with a layer of meringue and pecan to add some unexpected (yet welcome) crunch.
Source: ikneadtoeat.com
Dragon chicken is an Indo-Chinese dish, perfect if you're sick of the same old stir fry recipe! This is guaranteed to satisfy every family member with its crunchy texture and sweet, sticky flavor.
Even better, this recipe is super simple to make! The little fried chicken strips cook in no time, and the sticky sauce is quick and easy.
Source: masalaandchai.com
Dahi vada is a dish made with fried lentil fritters and various delicious condiments, including yogurt, chutneys, and little potato sprinkles for crunch.
The Dahi vada is super easy to make for beginners, so don't worry if you've never tried this before. Try your hand at some traditional Indian cuisine to learn its wonders for yourself!
Source: all-thats-jas.com
Dutch stamppot is a traditional mashed vegetable dish that's vibrant, healthy, and delicious. It's super easy to make using any variety of vegetables you like.
Just make sure you have a root vegetable in the mix!
While it might not be enough for the entire meal, stamppot is a great side dish that will make any meal healthier and more filling.
Source: beyondthechickencoop.com
They say you have to break a few eggs to make an omelet… well, you have to break up an omelet to get a scramble! This Denver-style scramble uses all the ingredients from its namesake.
Each bite bursts with a new flavor, from delicious cubed ham to bright, juicy red bell peppers. Enjoy it for breakfast, lunch, or dinner; rules don't apply to this tasty dish.
Source: annsentitledlife.com
Our final dish starting with 'D,' is this Danish puff recipe, passed down over many years through this Danish cook's lineage.
This is best eaten straight away or the next day, and it might take a little while to make. However, the result is worth it.
Buttery, crumbly puff pastry melts away in your mouth, leaving the delicate taste of almonds and cherries behind. Give it a try on your next weekend day to impress the family!
41 Foods That Start With D
Let's have some fun and make Foods that Start with D! Easy, simple, and fun recipes anyone can make and enjoy!
Ingredients
1. Date and Orange Scones
2. Dalgona Coffee with Honey
3. Delicata Squash
4. Donuts
5. Deviled Eggs
6. Dill Pickle Dip
7. Dunkaroo Dip
8. Date Chai Muffins
9. Dutch Apple Pie
10. Dal Fry
11. Dill Pickle Potato Salad
12. Dandelion Root Muffins
13. Deep Fried Sweet Potato Fries
14. Deep Dish Pizza
15. Double Chocolate Chip Cookies
16. Dill Pickle Pasta Salad
17. Doritos Casserole
18. Dragon Fruit Smoothie
19. Dark Chocolate Hummus
20. Dinner Rolls
21. Date Nut Swirl Cookies
22. Dulce De Leche Cream Puffs
23. Dutch Oven Beef Stew
24. Dark Hot Chocolate
25. Dal Palak
26. Dutch Pancakes
27. Duck Breast with Maple Bourbon Glaze
28. Duck Stir Fry
29. Dark Chocolate Walnut Doughnuts
30. Date Bars
31. Dijon Tilapia with Peach Zucchini Salsa
32. Dirty Rice Stuffed Peppers
33. Deviled Strawberries
34. Delicata Squash with Walnut Crumble
35. Duck and Port Ragu
36. Delta Bars
37. Dragon Chicken
38. Dahi Vada
39. Dutch Stamppot Vegetable Mash
40. Denver Scramble
41. Danish Puffs
Instructions
Scroll up to get a bunch of easy, yummy, and delicious recipes. Don't be afraid to get creative with the ingredients, you might discover a flavor you didn't know you liked.
Get your shopping list going and make sure you've got all the ingredients.
Get cooking and make your next Food That Starts With D!
Notes
Which one of these recipes was your favorite? Let me know in the comment section or on Pinterest!