Got a pressure cooker and need some inspiration for your next meal? These delicious pressure cooker recipes are easy and tasty.
Pressure cookers are the ultimate weeknight meal tool. They provide all the potential of a slow cooker in a fraction of the time, and you don't need to babysit the meal while it cooks.
With all the possible pressure cooker recipes out there, it can be tough to pick which one gets the honor of being your next hearty meals. But that's where this list comes in.
From simple staples to sumptuous dinners, let's dive into forty-one recipes that will put your pressure cooker through its paces.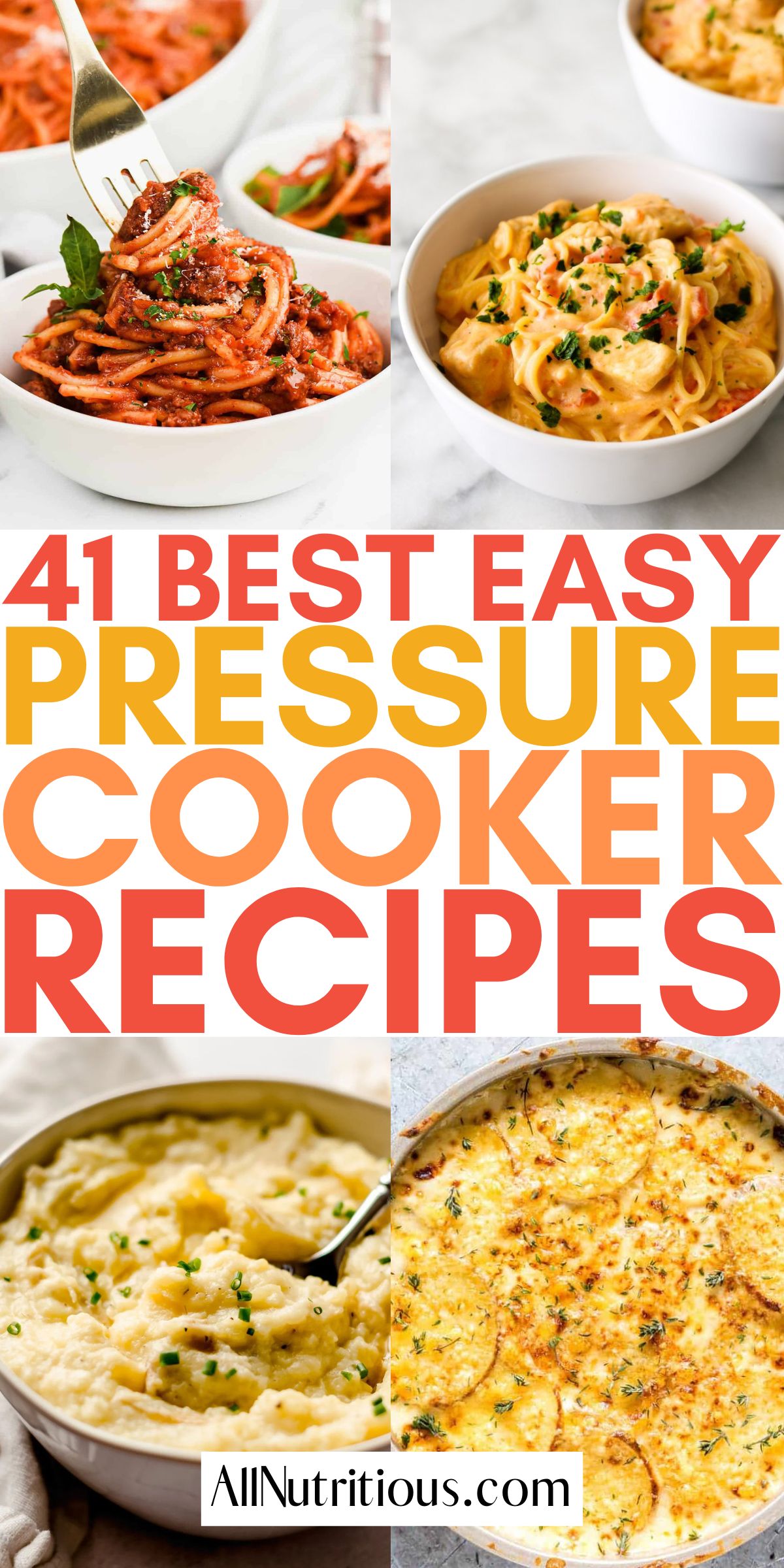 What Can You Cook with a Pressure Cooker?
You can cook almost anything you like in a pressure cooker. From rice dishes to soups, this amazingly convenient appliance has room for hundreds of recipes to make yummy one-pot meals.
Does Meat Get More Tender the Longer You Pressure Cook It?
If we're talking tender meat, it's essential to understand the difference between a slow cooker and instant pot pressure cookers.
The former cooks something at a low temperature for a long time, while the latter quickly cooks something under high pressure.
With the time difference, you won't get the same fantastic tenderization…but you'll come close when you use the best instant pot recipes.
Cooking it for too long under pressure can produce tough meat, so it's essential to find a balance to have the best hearty meal!
What Should You Not Cook in a Pressure Cooker?
Delicate foods will dissolve into nothingness if cooked in a pressure cooker. So, avoid putting things like seafood in your Instant Pot. Baked goods like bread or cookies are also a no-go.
It's also best not to cook anything in the pressure cooker that you want to stay crispy, such as breaded meats. The moisture from the steam will turn it soggy.
What Cooks Well in an Instant Pot?
Your best bet is to try soup or a stew-based meal with a pressure cooker or any of the other varieties of other saucy recipes like everyones favorite popular recipe for short ribs.
They're the best kinds of recipes for a pressure cooker because they provide plenty of moisture to keep your protein juicy.
So, without any further ado, let's explore which pressure cooker recipes will make it into your weekly rotation!
Pressure Cooker Chicken Recipes
Let's kick things off with a protein perfectly suited to the Instant Pot: chicken. The chicken absorbs flavor like a sponge and becomes deliciously tender when cooked under pressure.
Combine these two properties with a pressure cooker, and you've got a recipe for some truly mouth-watering dishes.
Source: recipesfromapantry.com
Hawaiian flavors never fail to deliver. This stunningly vibrant recipe is a great place to kick off our list because it's quick and easy to make in an electric pressure cooker, and every bite of this tender chicken is better than the last.
If you're dreaming of that tropical getaway, let this easy recipe take you there. Inexpensive simple ingredients and a freezer-friendly attitude make it a great addition to your weekly meal roster.
Find more freezer meals here!
Source: recipesfromapantry.com
I've never met a chicken fajita I didn't like, but this recipe might just take the cake. These Instant Pot chicken fajitas are as tender as they are delicious. Every bite is bursting with juicy Mexican flavor.
Serve up a plate of these vibrant fajitas at your next game day and watch your guests descend with enthusiasm. Trust me; they'll be clamoring for the recipe in no time.
Source: theshortordercook.com
This next recipe is the perfect winter warmer. With a creamy sauce and a warm, comforting presence, it's like a hug in a bowl.
On the nutrition side of things, this is a great dish to cap off a day of healthy eating. It's a little rich but not so indulgent that your green salads from lunch will go to waste.
This is a perfect college dinner!
Source: apinchofhealthy.com
I can't tell you how much I love making shredded chicken in an Instant Pot. It's one of the best easy dinner recipes I've ever done, and the results are to die for.
Use this shredded chicken in a salad, a sandwich, or any meal that could use a little extra protein.
Source: chefjar.com
Teriyaki chicken is a classic favorite. But I bet you didn't think pressure cooking could be this easy! Using this Instant Pot recipe, you can have a deliciously sweet and sticky teriyaki chicken ready in under an hour on the right pressure cooker setting.
This forms an excellent base for a meal. Add rice and your favorite Asian greens or fresh veggies to round out the plate!
Get more inspiration with these teriyaki chicken lettuce wraps!
Source: allwaysdelicious.com
Enjoy the rich flavors and aromas of this Pakistani-style curry without all the time and hassle it would usually take. This delicious chicken korma recipe is a great way to meal prep for the week ahead.
It's also freezer-friendly, so you can make this a week in advance and defrost it when a curry craving strikes.
Source: fabeveryday.com
Full of flavor with minimal hands-on time, this chicken pesto pasta recipe will be a quick family favorite! The cherry tomatoes dotted throughout the mix are great for refreshing the palate.
Adding other vegetables will go a long way if you want to make this meal even healthier an excellent recipe for clearing your vegetable drawer before your next grocery run.
Source: fabeveryday.com
Cheese and chicken get along like a house on fire. When you introduce pasta into the mix, things can only get better! This delightfully comforting recipe is perfect for weeknight family dinners.
This is a super simple recipe with a delicious payoff.
Source: allwaysdelicious.com
Next, we have a classic Filipino dish with a lot of soul: chicken adobo. This Instant Pot version promises restaurant-worthy chicken adobo without the promise of hours bent over the stove.
It's tart, saucy, and packed with so many aromatics that you'll be carried away on a cloud of pure bliss.
Source: fabeveryday.com
You've heard of traditional chili, so why not give this monochrome version a go? This stunning white chicken chili is an excellent showstopper at your next casual dinner party!
With light and creamy flavors in every bite, this is a crowd-pleasing dish with many vegetables hiding amongst the tasty parts.
Source: chefjar.com
Tuscan chicken is an iconic Italian dish with bold flavors and a tantalizing aroma. This dish will guide you into a food coma with sundried tomatoes and a creamy sauce lighting the way.
I love that this dish is effortless to prepare, but the result looks and tastes like it took you hours of painstaking labor to produce.
Source: livingsweetmoments.com
Looking for a quick and easy last-minute weeknight recipe that is also healthy? No, it's not impossible; this Instant Pot cashew chicken will easily do the trick.
This super nutritious dish features an assortment of vegetables and healthy fats. It's great to start getting your kids on board with vegetables!
Source: budgetdelicious.com
This salsa chicken is a catch-all recipe you can use in any way you like. Create delicious salads or whip up a quick and easy taco spread using just two ingredients and your Instant Pot.
The acidity in the salsa goes to work on the chicken, so the result is super juicy and tender. Cap that off with a squeeze of lime and a plate of tortillas for an unbeatable weeknight treat.
Source: cuisineandtravel.com
This Moroccan chicken recipe will give your spice cabinet the workout it needs! Every bite of this aromatic chicken will have you walking on cloud nine.
It's great for freezing or as leftovers for lunch the following day. Leaving it to sit for that long in the incredible spice rub might make it even better.
Pressure Cooker Soup Recipes
Who doesn't love a quick and easy soup on a cold winter evening? Each pressure cooker soup recipe celebrates a different collection of delicious ingredients.
With any of these recipes, you can have a quick and easy soup ready in under an hour.
Source: courtneyssweets.com
Create a comforting soup in a matter of moments with this quick and easy chicken noodle recipe. This is the best thing to eat when you're under the weather.
It's packed with nutritious ingredients that will have you feeling like a new person by the time you've finished the bowl.
Source: budgetdelicious.com
The only thing better than soup is a soup with pasta. So, this chicken tortellini soup is hitting all the right notes. It's bold, flavorful, and super filling. Plus, it's hiding a lot of vegetables in the broth!
This is an excellent dish for getting your kids on board with more vegetables. Lure them in with the pasta, then seal the deal with all the delicious hidden nutrition.
Source: thewimpyvegetarian.com
Curried lentil soup – or dal – is an Indian staple that's quick, filling, and above all delicious. Having this recipe up your sleeve will make you quite impressive to your friends and family.
The best way to serve dal is with a dollop of yogurt and a sprinkling of coriander.
Source: cheneetoday.com
Looking for something easy, filling, and guaranteed to make everyone at the table happy? Then this chicken and rice soup are ideal for you.
Whether you're preparing your meals for the week, stocking up the freezer, or just looking for an easy weeknight dinner, go with this recipe.
Source: temeculablogs.com
Ramen in a pressure cooker; who knew?! Rather than babysitting a bubbling pot for hours, you can use this recipe for tasty ramen with just ten minutes of prep time.
Cap the entire affair off with a marinated egg. It's the best ramen topping, offering a dose of rich flavor without much effort.
Source: theshortordercook.com
Looking for a creamy soup that's good for your waistline? I've got an Instant Pot cream of celery soup that will blow you away. You only need a few ingredients and just ten minutes to assemble it.
The soup is so tasty and comforting. If you have a few withered pieces of celery left from the week, it's a great way to use them.
Source: apinchofhealthy.com
On the other end of the spectrum, we have a stunning vegetable beef soup that's as hearty as it is delicious! Enjoy filling, nutritious vegetables, and beef in a dark and tasty broth.
I love this recipe because it can easily take on any vegetables you have on hand. Make it your own!
Source: razzledazzlelife.com
Can't decide between Mexican food and Japanese? Then don't! This Birria Ramen is a super unique and flavorful merger of Mexican Birria and Japanese ramen.
This bold and bombastic dish is perfect for breaking out at dinner parties.
Source: fabeveryday.com
Sometimes you just want something a little bit comforting. That's where this Instant Pot cheesy potato soup comes in. Enjoy all the best things about a cheese-baked potato in soup form.
This recipe is for you whether you're after a winter warmer or just want a quick weeknight dinner.
Source: allwaysdelicious.com
This delightful chicken tortilla soup makes a unique spin on a family favorite. It's packed with tons of flavor and protein, and all the ingredients keep well in the fridge.
As a meal prep recipe, you can't ask for anything else. Make a big batch and store it in the freezer for nights when cooking isn't an option.
Source: kristineskitchenblog.com
This pulled pork is so juicy that I have to call it a soup. A cut of pork is cooked down in a seriously flavorful broth until it's falling apart, then shredded and used in any way you desire.
Are you looking for a good sandwich filling? Need a taco protein? This delicious recipe has you covered.
Source: chefjar.com
Here's another take on lentil soup! This time we're embracing light and citrusy flavors, countered by earthy garlic and spinach in the broth. This makes for a great dinner party starter.
Simply slap all your ingredients into your pressure cooker, twist the lid on, and return to an aromatic dream of a dish.
Get more inspiration with other easy crockpot recipes.
Source: sweetteaandthyme.com
Everybody needs a batch of good stock on hand, especially if we're coming up to the holiday season. This Instant Pot turkey broth produces a rich, deep stock without you needing to hover over a stove.
You can use this stock in any number of ways. Make a thick, rich gravy or use it as the base for a soup. Get creative!
Easy Pressure Cooker Recipes
If there's one word every home cook likes to hear when talking about a recipe, it's 'easy.' If you struggle to find the time for delicious dishes, break out one of these as an experiment.
Each of these recipes proves that 'easy' certainly does not have to mean 'bland.' Bursting with flavor (and delightfully convenient), each recipe would be very at home in your weekly meal rotation.
Source: lovefoodies.com
Achieve succulent and tender beef ribs with minimal effort, thanks to this recipe. The original recipe is for slow-cooked ribs, but you can get those results in a fraction of the time with a pressure cooker.
Enjoy a bold, fragrant glaze just bursting with meaty goodness. This is a great recipe to reach for any time of the year, whether for a fancy dinner or a casual potluck with friends.
Source: courtneyssweets.com
I love how versatile a pressure cooker is. You can cook almost anything perfectly, including a southern favorite: pork chops! These juicy and delicious chops go great with any starchy side.
Set and forget your chops in a shallow bath of chicken broth and other herbs. You'll come back to the best pork chop you've ever had.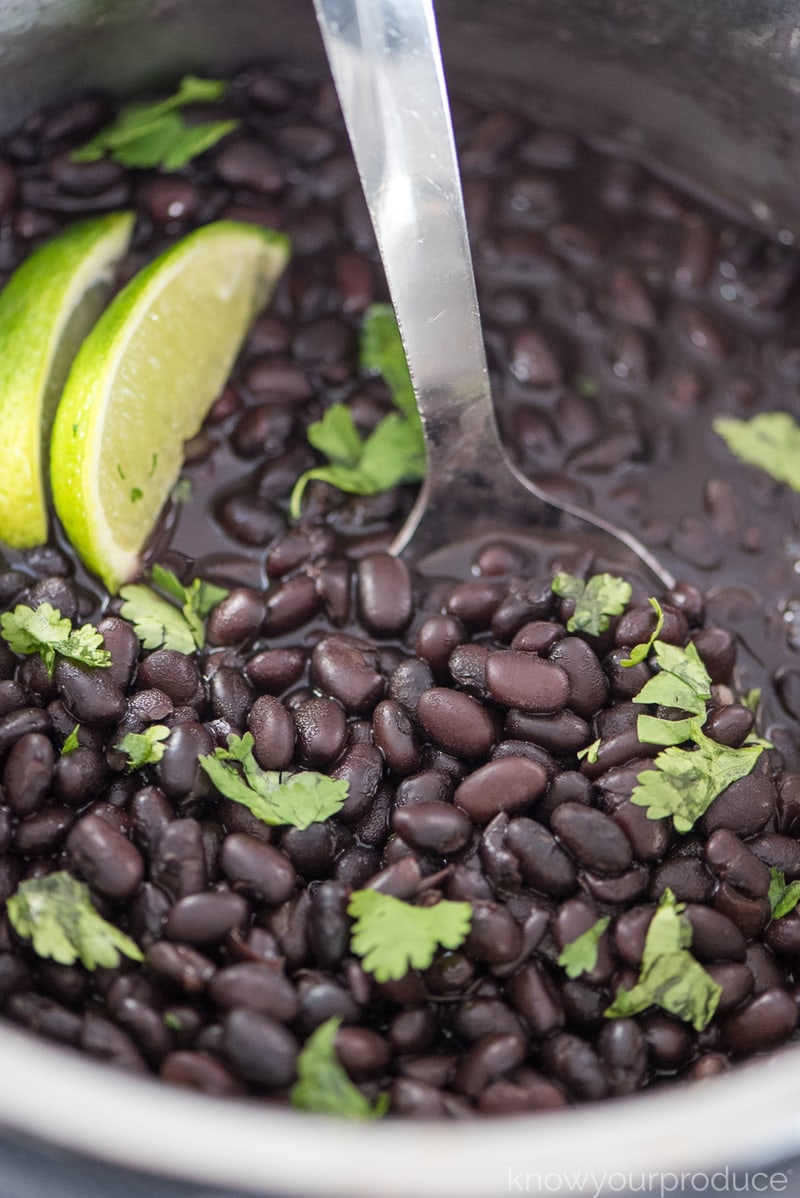 Source: knowyourproduce.com
This recipe takes dried black beans from zero to hero. Cook them to perfection in a broth accented with citrus, then use them however you like!
Using dried black beans instead of canned ones is a great way to elevate any dish, so take the extra ten minutes. You'll be blown away by the results.
Find more pantry recipes here.
Source: cheneetoday.com
For my money, there's almost nothing better as a gift than a jar of homemade apple butter. Dark, rich, and sticky sweet, this is perfect for spreading on a warm bun in the middle of autumn.
Since apples are usually so cheap and easy to access, this is a great recipe to make in bulk. You don't even need to peel them!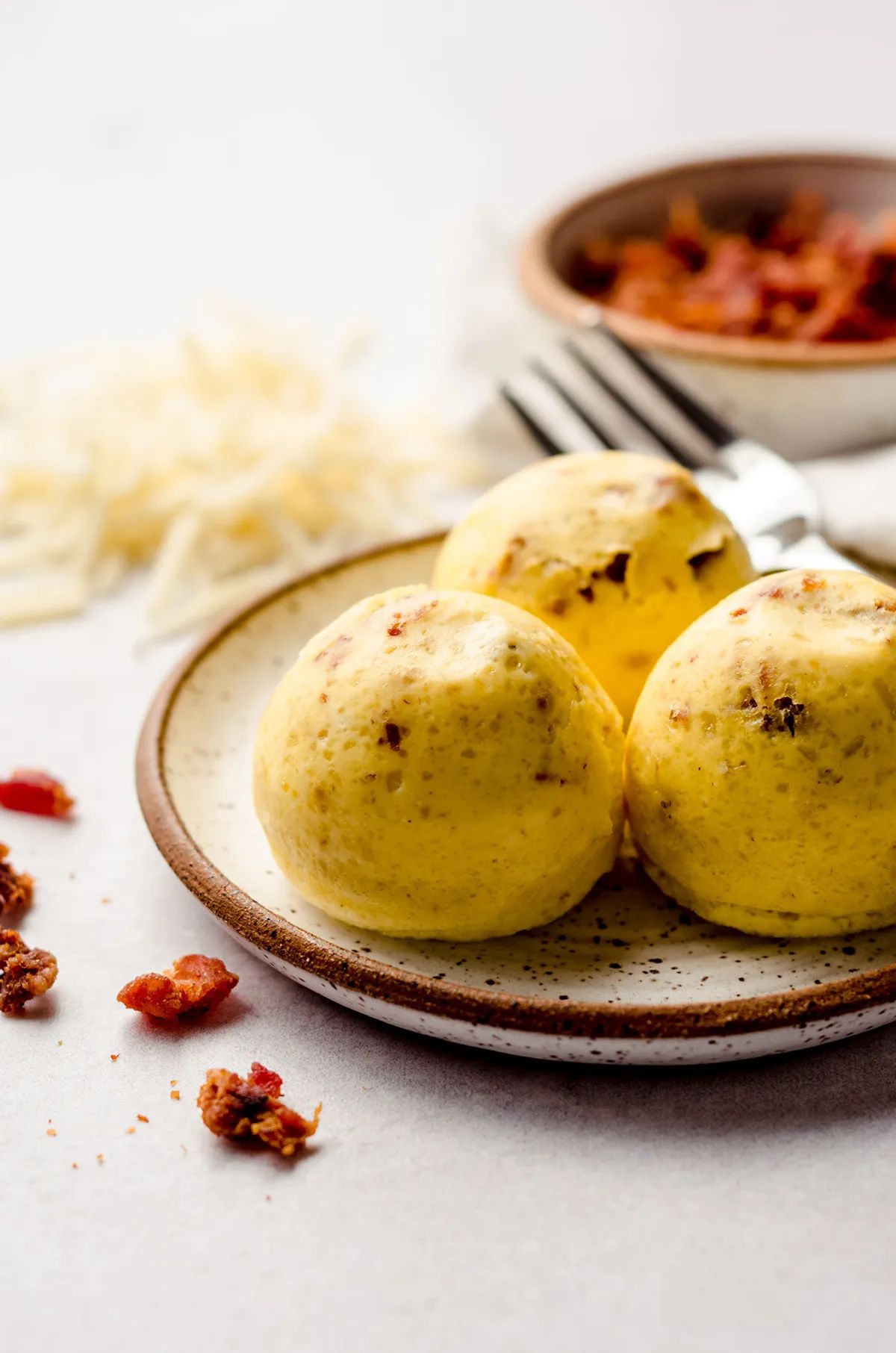 Source: freshaprilflours.com
Look no further if you've ever yearned for your own version of the Starbucks egg bites. This pressure cooker version will make you forget all about them.
Each egg bite is packed with bacon, kale, mushroom, and gruyere cheese flavors. All packaged in a fluffy exterior, there's nothing better than this.
Source: freshaprilflours.com
Looking for a hands-off way to make your mashed potatoes? These are so quick and simple that you'll feel like you're cheating. With this recipe on hand, you can set and forget your mash.
Spend that valuable cooking time focusing on other aspects of dinner, then lift the lid on perfectly soft potatoes. Just mash with butter, and you're done!
Source: crazyadventuresinparenting.com
From students to stay-at-home parents, there is one universal unifier when it comes to favorite comfort food: mac and cheese. This instant pot version uses queso to boost the taste even further.
Trust me, as soon as you try this, you won't be able to go back. It's insanely easy, but the ooey gooey results feel like they came straight out of a soul food restaurant.
Source: thewimpyvegetarian.com
I've seen many home cooks intimidated by the idea of cooking risotto. Well, no more! This recipe takes away the specter of hovering over a stove for hours and hours at a time.
Instead, dump all your risotto ingredients in here and leave it be. You'll return to a rich, fragrant, perfectly-cooked risotto that's bound to impress your guests.
Source: thewimpyvegetarian.com
If peach season has come knocking, there's nothing better than enjoying them in the form of a cobbler. Thick, buttery crust over the top of juicy stewed peaches? Sign me up.
This pressure cooker version requires a specific lid to get the browned top on the mini cobblers.
If you don't have it, you can always stew the peaches in your pressure cooker and bake the topping later.
Source: theshortordercook.com
This next recipe is perfect for impressing the neighbors at the next block party. Create exquisite flavors in large quantities with ease. Italian sausage and peppers are killer on a bun.
Whether you need a last-minute addition to a potluck or a shared lunch contribution for the kids, this is the recipe you want in your corner.
Source: bellyfull.net
Round out your next Mexican dinner with this fragrant Mexican rice recipe. It forms the perfect basis for a mince or bean topping. You can even use it to bulk out your burrito filling options.
The best part, apart from the taste, is how simple this rice is to make. Bursting with spice and citrus, you wouldn't think it only takes five minutes of preparation time!
Source: bellyfull.net
Need a super quick weeknight dinner the whole family will enjoy? This pressure cooker spaghetti only takes eight minutes to cook. It's deliciously punchy and super filling.
Enjoy great flavors with minimal effort and almost no clean-up. It's so easy; you could get your kids to do it (now there's an idea).
Source: recipesfromapantry.com
Our next recipe is a simple and delicious addition to any dinner table. It's super versatile! Serve it alongside a plate of poached lobster or whack it on the table at game day.
Regardless of the context, these creamy and perfectly-cooked cheesy potatoes will disappear in mere minutes.
Source: mindeescookingobsession.com
Our final recipe embraces two super affordable ingredients: tuna and pasta. Not only that, it turns them into a delightful dish any home cook would be proud to serve.
This is a great weeknight meal for the family. You can add any vegetables you like to make it more nutritious, but barely anyone will notice, thanks to that deliciously creamy sauce!
41 Best Pressure Cooker Recipes (Easy & Tasty)
Ingredients
1. Chicken and Rice
2. Chicken Fajitas
3. Creamy Chicken Spaghetti
4. Shredded Chicken
5. Teriyaki Chicken
6. Chicken Korma
7. Chicken Pesto Pasta
8. Cheesy Chicken Spaghetti
9. Chicken Adobo
10. White Chicken Chilli
11. Tuscan Chicken
12. Cashew Chicken
13. Salsa Chicken
14. Moroccan Lemon Chicken
15. Chicken Noodle Soup
16. Tortellini Soup
17. Curried Lentil Soup
18. Chicken and Rice Soup
19. Vegetable Ramen
20. Celery Soup
21. Vegetable Beef Soup
22. Birria Beef Ramen
23. Cheesy Potato Soup
24. Chicken Tortilla Soup
25. Pulled Pork
26. Lentil Soup
27. Turkey Broth
28. Beef Ribs
29. Pork Chops
30. Black Beans
31. Apple Butter
32. Egg Bites
33. Mashed Potatoes
34. Mac and Cheese
35. Risotto
36. Peach Cobbler
37. Italian Sausage and Peppers
38. Mexican Rice
39. Spaghetti
40. Scalloped Potatoes
41. Tuna Noodle Casserole
Instructions
Scroll up to get a bunch of easy, yummy, and delicious recipes. Don't be afraid to get creative with the ingredients, you might discover a flavor you didn't know you liked.
Get your shopping list going and make sure you've got all the ingredients.
Get cooking and make your next Pressure Cooker Recipe!
Notes
Which one of these recipes was your favorite? Let me know in the comment section or on Pinterest!