Traditional Korean desserts are some of the best in the world. They're soft, sweet, delicate, and packed with unique flavors that will make your tastebuds sing.
And the good news is, you don't have to travel all the way to Korea to enjoy them!
Sure, there are Korean desserts all over the place, but you can also learn how to make them for yourself.
Discover your absolute favorite Korean dessert recipes from this list of twenty-three Korean culture classics. What are you waiting for?
What is a Popular Dessert in Korea?
There are many most popular Korean desserts in Korean food, but perhaps the best place to look for a dessert dish that represents the country is to look at its national dessert.
That's bingsu! Bingsu is the ultimate summertime dessert, featuring a base of flavored shaved ice as the main ingredients topped with anything and everything under the sun.
From fresh fruits to piles of candy, bingsu can look like anything you want. That's what makes it so popular! Everyone can create the perfect dessert or sweet snack to suit their unique tastes.
Best Korean Desserts
Source: urbanblisslife.com
Let's kick things off with a super simple Korean cuisine sweet treat you can serve at any time of day. This is Korean strawberry milk meant to be enjoyed on a hot day with someone you love.
Wait until the strawberry season has well and truly taken off to whip yourself up a glass of this delicious dessert.
It has a naturally sweet flavor, super creamy. This traditional Korean drink great way to celebrate this tasty summer fruit.
This strawberry milk recipe is also one of the most delicious dairy-free desserts.
Source: siftandsimmer.com
Hotteok are adorable Korean sweet pancakes, about the size of a pikelet and twice as tasty.
This tasty dessert recipe calls for a healthy dose of matcha green tea powder to be added to the batter to give the hotteok an earthy taste.
The real power of these pancakes is what lies in wait inside! These are filled with a tasty cinnamon sugar peanut mixture that helps balance out the smooth matcha casing.
Source: drivemehungry.com
Also known as goguma mattang, these candied Korean sweet potatoes are living proof that you can turn a root vegetable into a delicious dessert.
In particular, these sweet potatoes are covered in a hard candy shell! They're like the crème brulee of vegetables, boasting a soft texture inside that contrasts the crunchy shell.
Source: siftandsimmer.com
Mochi bread is on a level all its own. It's super soft and springy, with a crispy exterior that makes them so addictive. This recipe, in particular, calls for matcha and sesame, making them earthy.
If this is your first foray into baking with glutinous rice flour, be patient! Patience is required to nail the texture, and you should always eat them on the same day they're made.
In fact, straight out of the oven is best!
Source: corriecooks.com
Whether you're a Squid Game fan, a Tik Tok lover, or simply love dalgona, this recipe is for you! With just two ingredients and your Instant Pot, you can easily make these homemade dalgona candies.
Get the kids involved by trying to break the shapes out of the candies. You can use super simple or complex shapes. It all depends on what kind of cookie cutters you have at home.
Source: siftandsimmer.com
Combine a Japanese flavor with a Korean dessert by creating this delicious matcha bingsu. The earthiness of the matcha is super interesting against the cool ice.
Top this delicious dessert with anything that tickles your fancy. Everything from white chocolate spheres to red beans is welcome here, so go nuts!
Source: greedygourmet.com
On a hot summer day, there is no sight more welcome than a cool mango bingsu waiting for you at home. This is the ultimate winner in the fight for the most refreshing dessert.
The tropical fruit sitting atop the pile of shaved ice makes this super sweet and refreshing. The hot chili splash helps pull back on that sweetness slightly, so every bite feels new!
If you love fresh mango, this mango chia pudding is also sure to satisfy!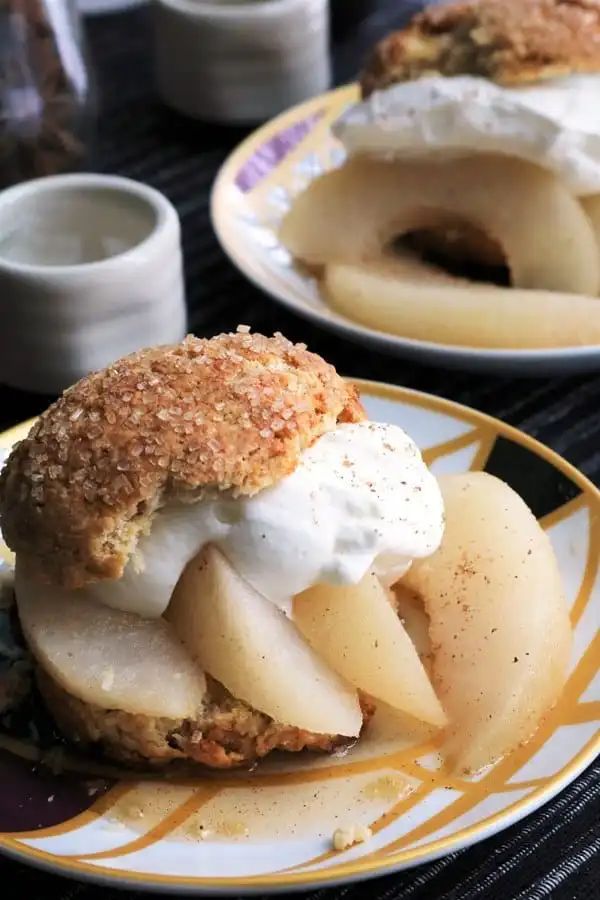 Source: thespiffycookie.com
These ginger scones with sake-poached pears are out of this world. After a date night-ready dessert, you can prepare it in under an hour. This is the place for you.
The flavors in this dessert are super refined, but the elements are familiar and comforting. If you're taking a first foray into Asian dessert flavors, this is a great place to start.
This is a great option to satisfy every sweet tooth on special occasions!
Source: wenthere8this.com
Here's the original version of hotteok without the extra matcha flavoring. This time, the filling is a mouth-watering combination of brown sugar, cinnamon, and walnuts.
The yeast in the surrounding dough helps pull back on this dessert's sweetness. That means you can go in for pancake after pancake. So, you'll want to make a big batch!
Source: drivemehungry.com
This delightfully airy matcha sponge cake makes tea time a hundred times better. The earthy, woodsy flavor of matcha against the delicate sponge is such a fun contrast.
This cake takes forty minutes to make from start to finish, and it's best served only just cooled from the oven.
Be careful when you fold the dry ingredients into the wet batter. You want to keep as much air in there as possible!
Source: globalkitchentravels.com
Also known as sujeonggwa, this is a delicious cold drink you can enjoy at any time of the day.
This is a super addictive punch recipe you can whip out for parties, dinner gatherings, or a casual day at home.
There's a ton of ginger in this recipe, plenty of cinnamon, and some dried persimmons. Ginger is great for your health, reducing inflammation and aiding your gut health.
Source: drivemehungry.com
Banana uyu – or banana milk – is a simple Korean drink, almost like a more diluted smoothie version. Using fresh bananas, water, sugar, and milk, you can have this creamy treat in no time.
Seriously, this takes all of five minutes to make. If you want a quick and easy dessert that still feels healthy, this is the recipe for you.
Have lots of ripe bananas? Try these other best banana dessert recipes!
Source: lemonblossoms.com
Dalgona coffee had a huge moment during the 2020 lockdowns because it offered many of us respite from our daily struggles. It's a soft, delicious beverage that's fun to make and even more fun to drink.
The best part about dalgona coffee is that it's easy to make. All you need is instant coffee, some sugar, some water, and some elbow grease. Serve over hot or cold milk to start your day right!
Source: wowitsveggie.com
As it turns out, you can also make dalgona drinks with other flavors, including matcha! This light and airy version of a matcha latte works beautifully as a dessert or morning caffeine.
With just four ingredients (only one more than the original dalgona), this is a super simple drink to make.
Source: thesubversivetable.com
Kkwabaegi is crispy on the outside, soft on the inside, and coated with an addictive blend of cinnamon and sugar.
They're crunchy and melt-in-your-mouth, the perfect companion to a cup of coffee!
These take a little while to make, thanks to the yeast component of the donuts, so make sure to get into the recipe ahead of time.
Source: kimchimari.com
Dasik – or Korean tea cookies – are light and delicious cookies designed to go perfectly with a cup of tea.
These cookies don't require an oven, and they're traditionally served to loves ones in the New Year.
If you're stuck for a quick dessert recipe, your guests can take it home. This half-hour recipe churns out twenty delicious cookies. Plus, you need barely any ingredients to make them happen.
Source: mykoreankitchen.com
Our next recipe was originally a Japanese dessert, but it became very popular in Korea. In fact, it became popular enough to garner its own name: bungeoppang.
This is a stuffed Korean fish-shaped pastry, usually filled with different flavors like matcha, sweet red beans, sesame, or some other mild sweet filling.
This popular snack is usually food sold by street vendors, so being able to make this typical dessert with natural ingredients at home is a real treat!
Source: koreanbapsang.com
Youngyang chaltteok – a healthy sweet rice cake – is the simplest rice cake you can make at home.
You can also tweak these Korean rice cakes to include whichever fillings you like with a sweet taste. Try them with nuts and dried fruits!
All you need to get this Korean sweet rice cake done is a steamer, so no special equipment is required.
The most important thing is to ensure you're using glutinous rice flour, as that grants a distinctive texture.
Source: gayathriscookspot.com
Danpatbang are Korean red bean pasta buns shaped exactly like little blossoms. These are ideal as picnic snacks, especially because you can make them well in advance.
The sweet red bean paste filling isn't for everyone, so you can always find a different filling to create your buns with. Matcha, sesame, and even white chocolate are fantastic places to start.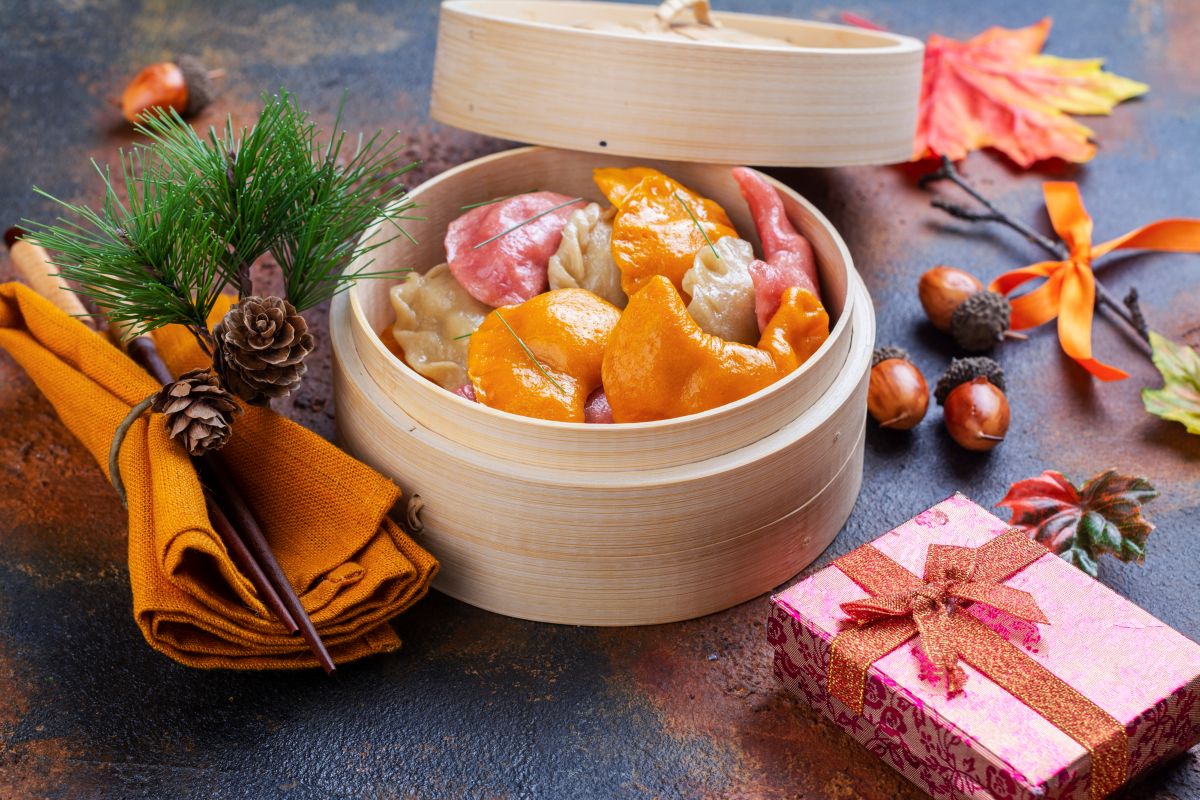 Source: koreanbapsang.com
Songpyeon is a special dessert out of Chuseok, a delicacy, if you will. These adorable little rice cakes are a bit like mochi but slightly chewier. They're perfect for a Lunar New Year celebration!
This songpyeon recipe only takes about an hour to make, and it produces plenty of little cakes. Ply your friends and family with these delicious morsels, usually served best with tea!
Source: kimchimari.com
Next up, we have a tteokpang recipe that's bound to blow your mind. This miniature bundt cake has a dense crumb, almost like cornbread, but with a delicious chewy crust.
These tiny cakes are delicious with a cup of tea and a conversation. You don't have to use the batter in a bundt cake mold either; any cake mold you like could play host to this tasty cake.
Put your cake pan to good use with these other scrumptious mini bundt cake recipes!
Source: notquitenigella.com/
This caramel apple hotteok is essentially a better version of an apple pie. It's pure comfort in an unassuming package with a melt-in-your-mouth flavor.
You can enjoy this as a breakfast or a dessert, so it's truly up to you!
Source: muchbutter.com
Our final recipe is a Korean shaved ice dessert inspired by bingsu, with a ton of fresh fruit topping a bowl of shaved milk ice.
That's right, this ice cream alternative uses frozen milk as the base and tops everything with sweetened condensed milk.
Try this Korean traditional dessert on a hot summer day, and you will not regret it, I guarantee you.
Continue to discover more cuisines with these best Filipino dessert recipes!
Explore the rest of All Nutritious for more lists of the top desserts, meals, and delights from all over the world!
23 Traditional Korean Desserts You Need to Try
Here are some Korean desserts that are simply irresistible and easy to make at home! Enjoy these easy desserts!
Ingredients
1. Strawberry Milk
2. Matcha Hotteok
3. Candied Sweet Potatoes
4. Matcha Mochi Bread
5. Instant Pot Dalgona Candy
6. Matcha Bingsu
7. Mango Bingsu
8. Crystallized Ginger Scones with Sake Poached Asian Pears
9. Sweet Pancakes
10. Matcha Cake
11. Cinnamon Ginger Punch
12. Banana Milk
13. Dalgona Coffee
14. Dalgona Matcha
15. Twisted Donuts
16. Tea Cookies
17. Fish Shaped Pastry
18. Healthy Sweet Rice Cake
19. Red Bean Paste Bun
20. Half-Moon Shaped Rice Cake
21. Sweet Rice Mini Bundt Cake
22. Caramel Apple Hotteok
23. Fruits Shaved Ice Milk
Instructions
Scroll up to get a bunch of easy, yummy, and delicious Korean dessert recipes. Don't be afraid to get creative with the ingredients. You might discover a flavor you didn't know you liked.
Get your shopping list going, and make sure you've got all the ingredients.
Get cooking and make your next Traditional Korean Dessert!
Notes
Which one of these recipes was your favorite? Let me know in the comment section or on Pinterest!