Ground pork is one of the best meats to work with, especially on busy weeknights. First of all, it's cheap. But it tastes so good when you use these mouth-watering ground pork recipes!
Ground pork does best when you cook it with a bunch of spices. A sticky sauce also works well. This is because this kind of mince is so juicy and tasty that it soaks up all that flavor instantly.
Are you wondering how to cook your ground pork to make it the best it can be? Look no further than these forty-one delicious recipes.
Is Ground Pork Healthier Than Ground Beef?
But first, is ground pork healthier than ground beef? Pork is generally leaner. In other words, it has less fat than most ground beef. That makes it a heart-healthy option!
Of course, how healthy the pork is depends on how you cook lean ground pork. Choosing your ingredients carefully is important if you're looking for a healthy meal.
Good carbohydrates and fresh vegetables are a must!
How Long Do You Cook Ground Pork?
Ground pork cooks super quickly. Pork is quick-fry meat. It takes almost no time to cook in its larger forms (think chops or loins).
Since pork mince has small pieces of pork, it cooks even faster. Small amounts of ground pork will cook in just three to four minutes. It will take a little longer if you're cooking it in large batches.
Either way, it's the perfect choice if you're after a quick lunch or dinner.
Chinese Ground Pork Recipes
Pork is a huge part of Chinese cuisine. It's one of the most common meats you cook in Chinese food! So if you've got some ground pork on your hands, this is a great part of the world to pick from.
Source: chocolatemoosey.com
We're kicking things off with a classic. This pork wonton soup is a staple in Chinese restaurant cuisine. So how cool would it be to know how to make your very own version of it?
The broth is my favorite part. The mince imparts a lovely flavor into the soup, so each bite rings with a savory flavor. The wontons and green onions are the cherries on top of the cake.
Source: ketocookingwins.com
This easy ground pork stir fry is for you if you enjoy a little spice at dinner. It comes together so fast once you've chopped everything. Plus, you can use any leftover vegetables you have lying around.
This is also a one-pan dish that won't leave you with mountains of dishes to do and it makes an easy weeknight meal. Talk about a win-win!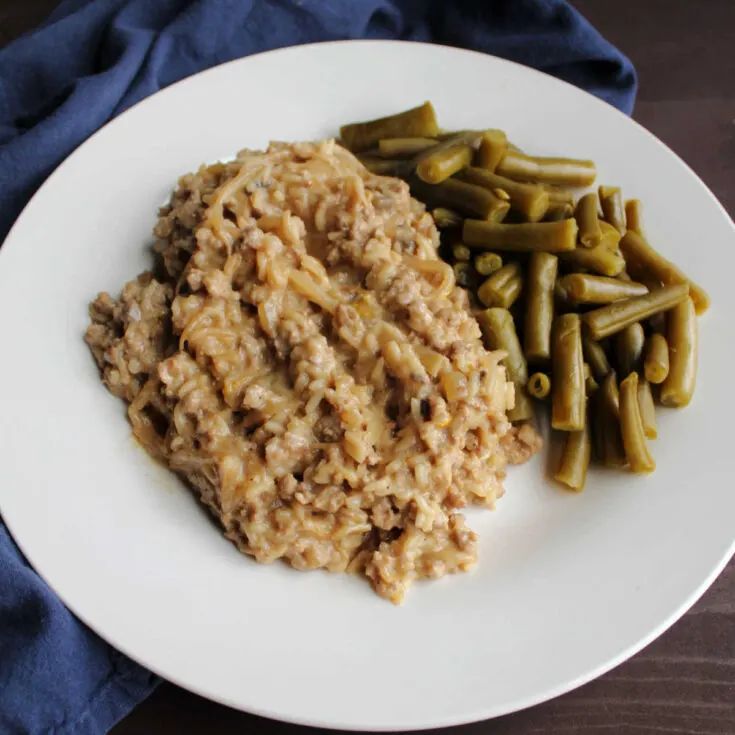 Source: cookingwithcarlee.com
Looking for a creamy take on chop suey? This recipe uses mushroom soup and soy sauce to create a super luscious dish the family will love.
You can have this dinner your entire family will love on the table in just half an hour. It's rich and filling for family dinners that are also great for meal-prepping or eating the following day.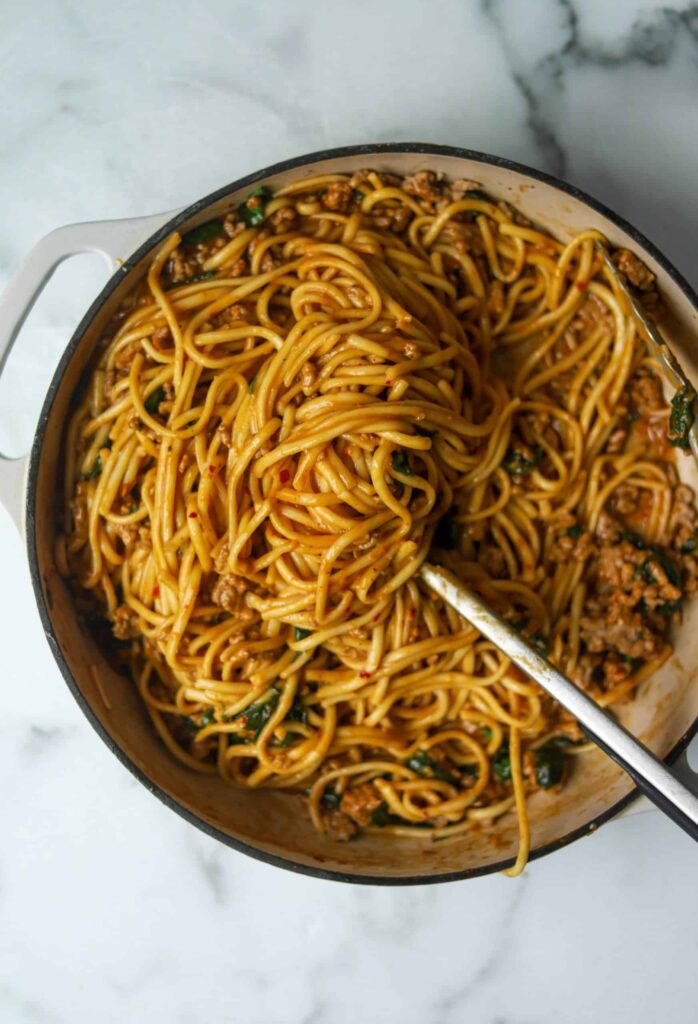 Source: thehealthyepicurean.com
Next up, we have a super simple main dish perfect for a lazy night in. Pair the best flavors in Chinese cuisine with a quick and easy sauce. Pour it over thick egg noodles and serve generously.
The key to these noodle dishes lies in the sesame. It offers a nutty flavor that offsets the ground pork perfectly.
Source: fearlessdining.com
Don't give in to the takeout cravings with this ground pork meal! Make your fried rice at home with almost no effort. This easy meal comes out super fragrant.
Every bite is packed with all the flavors you know and love, like bell peppers.
Remember to use leftover rice to get the best result. Fresh-cooked rice will make your dish feel gloopy.
Source: summeryule.com
Love the taste of egg rolls but don't want to go to all that effort? This egg roll stir fry gives you all the same flavors with little effort!
I love how quick and simple this recipe is. You only need one pan and a few ingredients to pull it together. Speaking of which, you can use any vegetables you have hanging around to bulk it out.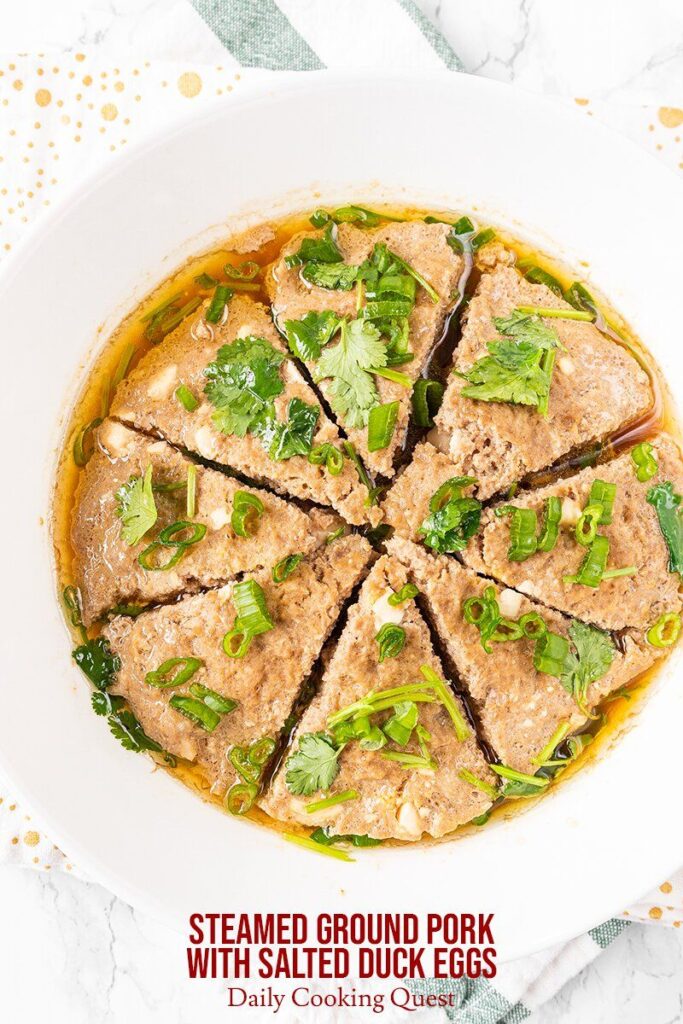 Source: dailycookingquest.com
If you're looking for authentic Chinese food, you've found it. This steamed ground pork and salted duck egg is the ultimate dish to impress your guests.
Salted duck eggs add a huge hit of savory flavor, while the pork keeps things full of protein. Serve with plain congee, a rice porridge, for a super authentic treat.
Source: babaganosh.org
Pork and cabbage get along like a house on fire. They're meant to be! That's why this sweet and sour cabbage pork recipe is so good.
The cabbage soaks up all the pork flavor and gives it back two-fold. Pair that with the seasoned ground pork and sesame seeds for a winning dish.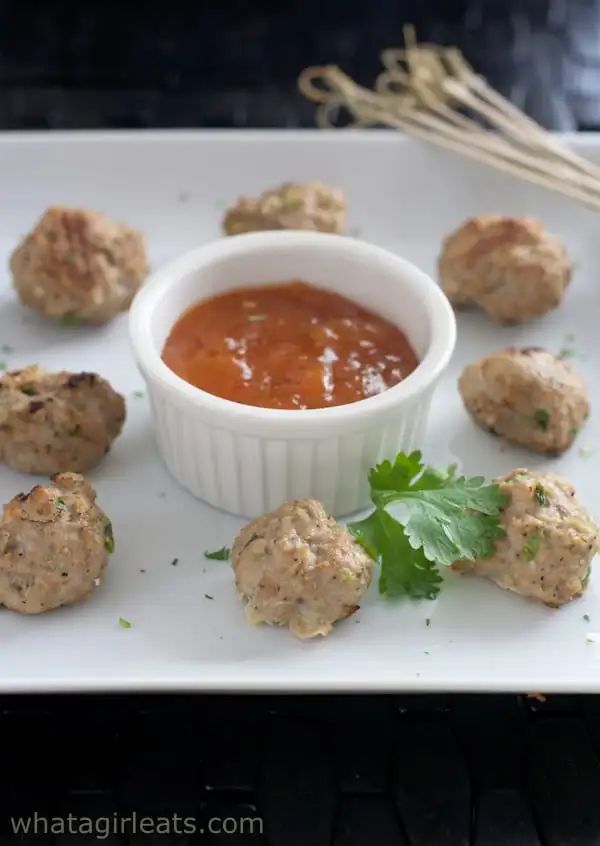 Source: whatagirleats.com
Next up is a delicious party-friendly dish. This is a great finger food to use at parties or neighbourhood potlucks. Best of all, they're super easy to make in huge amounts.
Make the mixture ahead of time and freeze it in little ball shapes. That way, you can defrost and cook these in a matter of minutes. Last-minute appetizer to the rescue!
Source: recipemash.com
Bitter melon is a well-known Chinese ingredient that lives up to its name. It can be an acquired taste. If you want to try something new, this recipe is surely for you.
Dress the melon in plenty of condiments. Pack the stir fry with whatever your heart desires for a tasty and unique dish to break up the week's rhythm.
Japanese Ground Pork Recipes
Japan is another region where pork is very celebrated. The super savory flavors typical in Japanese food make the natural taste of pork sing.
These tasty ground pork recipes are all fantastic ways to enjoy pork mince in its best form. You can find some here if you want soup or fried noodles.
Source: wenthere8this.com
The first dish in this category might be one of my favorites on the list. Tan tan ramen is a sesame-based ramen dish that bursts with a nutty flavor. With the added spice, it's even better!
Ramen can be an intimidating dish to make. Thankfully, this recipe makes it feel easy and fast to create your own.
Source: babaganosh.org
Pork and chive dumplings are other staples of Japanese food. These look super impressive! They're great as an appetizer when you're having guests over.
The steam method makes these dumplings super fresh and chewy. They're also great fried if you want something a little crunchier.
Source: recipepocket.com
Here's a midweek classic that everybody loves to see! An Asian-inspired pork mince with plenty of flavor oozing from every bite.
This ground pork stir fry recipe is laden with vegetables. That's why it's such a healthy option for weeknight dinners. Plus, it comes together in almost no time with some bok choy and twirly noodles!
Source: drivemehungry.com
Yaki udon – stir-fried noodles – are one of the most addictive Japanese dishes. Each eggy noodle is covered in a rich dark sauce that oozes with flavor.
This is typically made with thick udon noodles and whichever vegetables you have at home. You can also make it with thinner noodles if you prefer.
Southern Ground Pork Recipes
We can't leave out the South when we're talking about pork! Barbecue culture is such a huge part of cuisine in America.
Get a Southern soul in the kitchen with some pork, and they'll produce something tasty. These delicious ground pork recipes give you a look into some of the ways you can make food that's just as good.
Source: mightymrs.com
First off the blocks is an insanely good cornbread pie that screams "comfort food"! The buttery cornbread is the perfect contrast for a rich and dark pork gravy.
Aside from the taste, the best part of this recipe is that you can make it in just one pan. An addictive winter warmer with almost no dishes to do? I call that a winning dish.
Source: cookingchatfood.com
Here's a healthier Southern dish packed with collard greens to bulk up the nutrients in the dish. You can eat this on its own or on top of your favorite grains like white rice for a well-rounded midweek meal.
I reach for this perfect recipe when I need to use any leftover vegetables. Clear the fridge and put something tasty on the plate in one swoop without having to go to the grocery stores!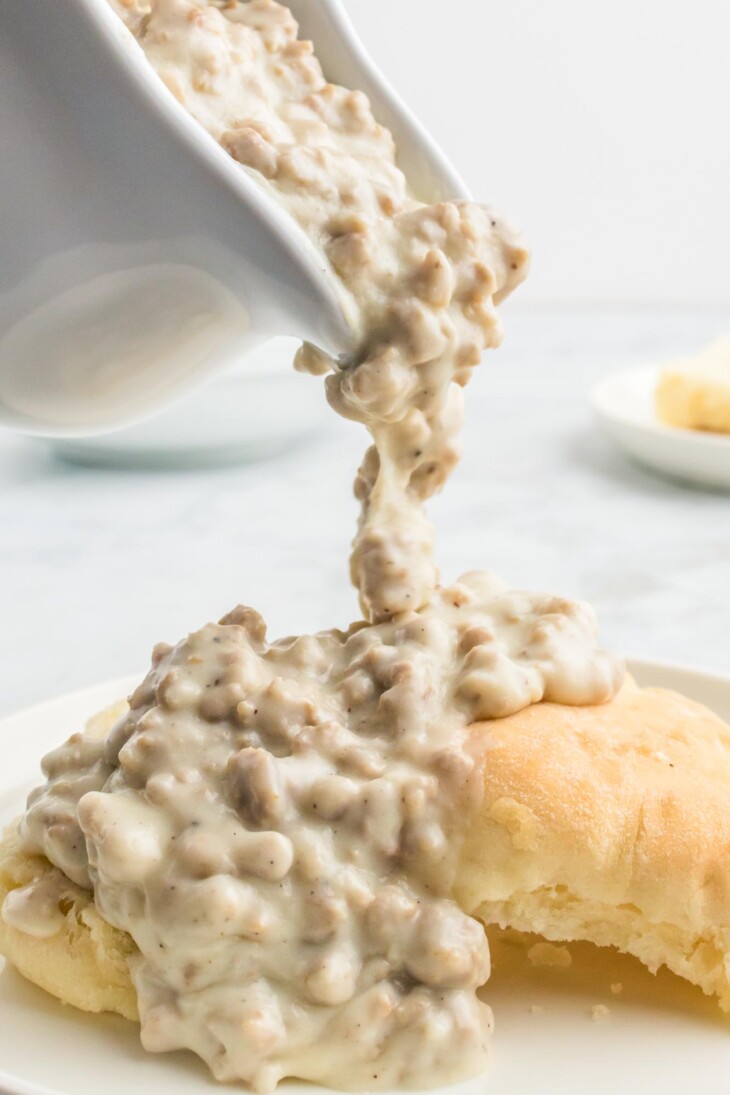 Source: littlesunnykitchen.com
Anyone from the South will recognize the sight of this white gravy adorning a plate of biscuits. If you haven't tried this gravy yet, you're in for a treat!
It's a super creamy sauce usually served on a plate of biscuits (like plain scones). It is the epitome of comfort food. Best enjoyed when you're feeling a little under the weather.
Source: butteryourbiscuit.com
If you're after a breakfast recipe with a lot of flavor, you've found it! This pork breakfast sausage is incredibly juicy and tasty.
Any day that starts with a couple of these patties and a plate of eggs can't go wrong. That's my story, and I'm sticking to it.
Ground Pork Casserole Recipes
Sometimes all you want on a cold weeknight is a warm plate of ground pork casserole. Each of these dishes is super easy to make. They taste amazing, and they're super quick to pull together.
Source: mommykatandkids.com
Break out the Instant Pot for a super simple weeknight recipe that will have the family drooling. Even with a pressure lid on top, you can smell the fantastic fragrance!
This recipe uses frozen vegetables and a can of soup to come to life. In other words, the ingredients are super convenient and cheap. But you can make it your own with any vegetables you like.
Give your slow cooker a workout with these easy crockpot recipes!
Source: rosannaetc.com
Chilli con Carne has a reputation as one of the most flavorful dishes on the planet. It earned that reputation. This recipe will prove it!
This recipe will give your spice cabinet a good workout. The spice mix is out of this world, packing the dish with a knockout aroma. Make this ahead of time and let it sit for an even deeper flavor!
Source: julieseatsandtreats.com
Love lasagna but can't be bothered to make it? This casserole recipe will be your savior! It uses lasagna ingredients, so you get all the flavor. But there's no layering or careful balancing needed.
Just whip up each of the elements and combine them into a baking dish. The oven will take care of the rest.
Source: wholesomefamilyliving.com
Apple and pork are a classic combination most people leave for around the holidays. But I think it deserves more love than that!
This apple sausage hash recipe understands that. It's a delicious breakfast recipe that promises a great start to the day. But you can enjoy it for lunch or dinner too.
Source: recipemash.com
Enjoy a juicy and tender meatloaf with plenty of flavors thanks to this recipe. If you want to get fancy with it, you can mix other ground meats for an extra-hearty taste.
The real hero of this dish is the sour cream sauce. The creamy and tangy flavor brings out the pork's savory nature. Serve with your favorite roast sides for a special Sunday dinner!
Healthy Ground Pork Recipes
Pork is one of the healthiest ground meats you can buy. So it makes sense that one of the categories on our list includes healthy ways to use it!
Each of these healthy recipes celebrates a unique way to use pork. From frying to steaming, there are many ways to enjoy this versatile meat.
Source: senseandedibility.com
This is butternut stew. But as you've never seen it before. The pork mince bubbles away with the butternut to add a meaty aroma to every element.
I'm not exaggerating when I say this dish is packed with vegetables. It's so nutritious! But you won't even think about that because you'll be too busy inhaling it thanks to the great taste.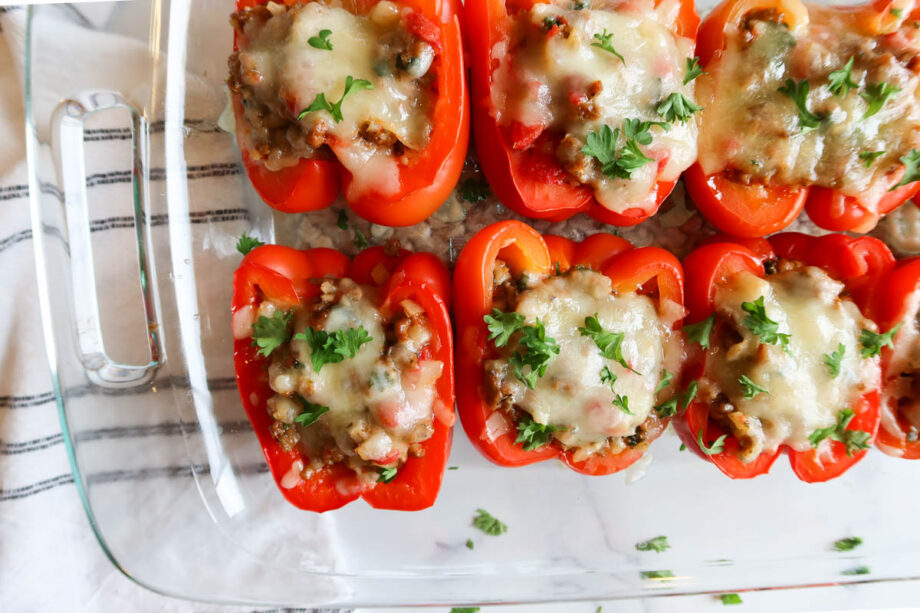 Source: garlicsaltandlime.com
I've said it before, and I'll repeat it. Stuffed peppers are one of the best ways to cook ground meat. The peppers trap all the steam inside them and keep the mince incredibly moist.
Pair that with a generous dash of melted cheese on top, and you've got a winning dish. It's insanely good!
Source: stetted.com
Here's another recipe that shows just how well pork and cabbage go together. This skillet meal uses just one pan. So it's great as a lazy weeknight dinner. Every bite is full of savory flavor.
While it doesn't look beautiful, it certainly tastes good. It also doesn't need many ingredients so it's ideal if you're on a budget!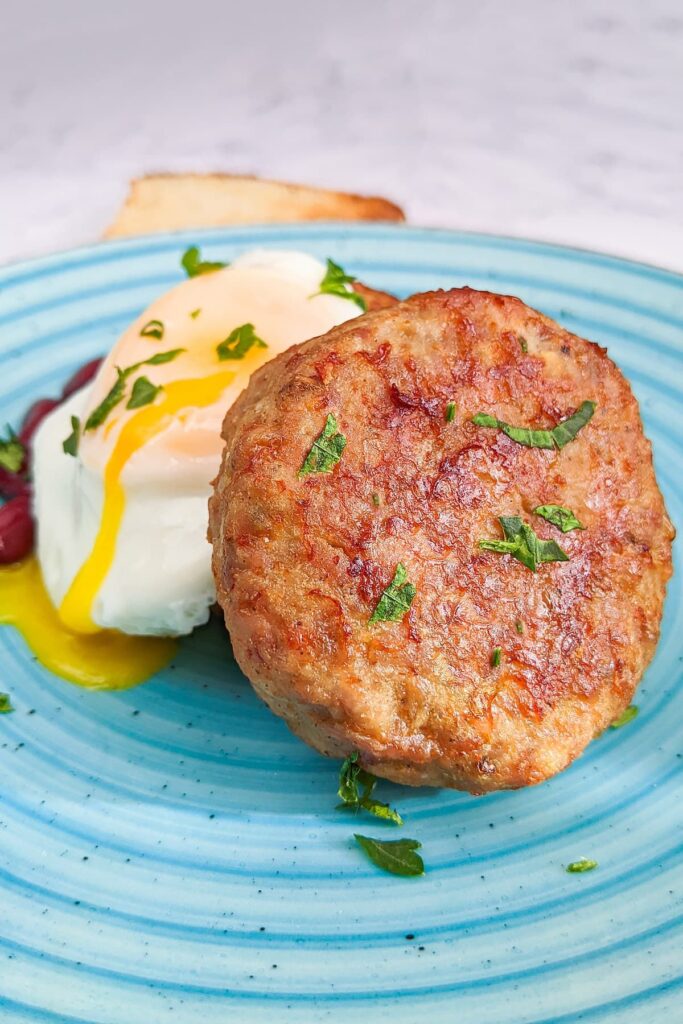 Source: gocookyummy.com
Skip the McDonald's breakfast and make a sausage patty five times as good. This tastes amazing with a poached egg and hollandaise sauce.
The best part is that these cook in an air fryer. If you're hosting a brunch, you have to use this recipe. It makes serving many people so simple!
Source: runningtothekitchen.com
Talk about nutrition! This delicata squash recipe has very few high-carb elements, so it's great for a low-carb dinner.
Don't let that deter you, though. This dish is full of incredible flavors that will pull you in again and again.
Source: delightfulplate.com
Most people think that tofu and meat don't appear in the same dish. After all, isn't tofu a meat substitute?
But they go together super well! The silky tofu's delicate flavor is a great contrast to savory pork. Pair that with a light and bright sauce for a healthy weeknight dinner.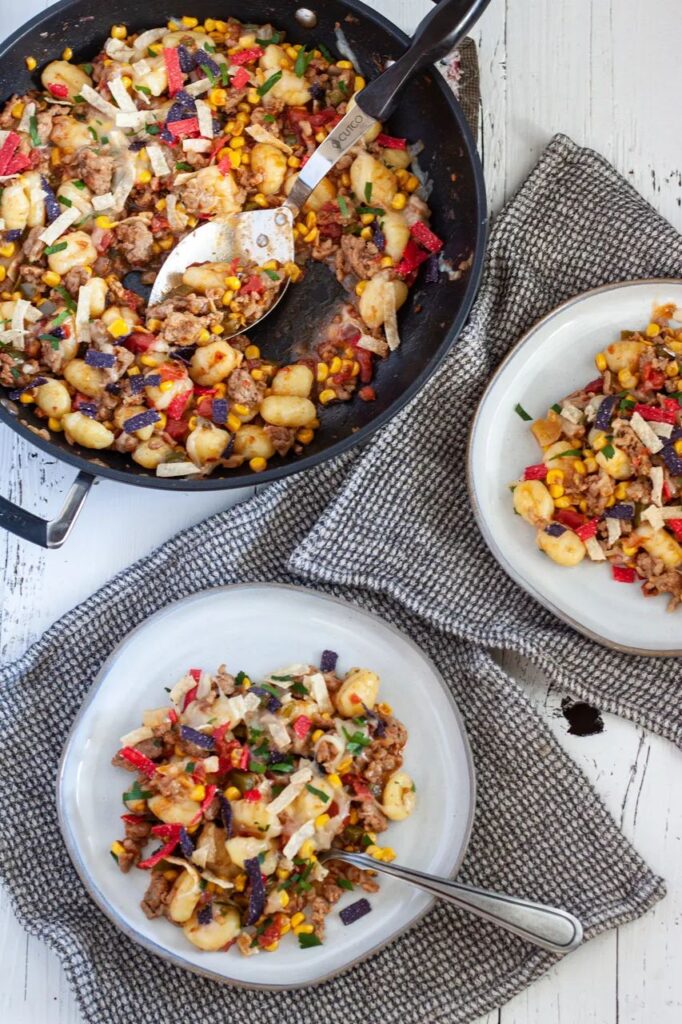 Source: midwexican.com
Gnocchi is one of the best inventions to come out of Italy. That's just one home cook's opinion, but I think many people would agree. These soft and pillowy clouds of potato are just divine.
Take this unique ingredient and bring it to life with a barrage of Mexican flavors. This super simple dish is great for whipping up on a weeknight.
This is one of the best dinner ideas for tonight.
Source: timefordelish.com
If you're looking for a good picnic dish, here's a savory one that will knock your socks off. These cabbage rolls are so tender and juicy! You won't be able to put them down.
These rolls take a little while to prepare. Like, a whole weekend. But the good news is that they freeze well. Make a large batch and save some for the next time you feel like Romanian.
Source: nyssaskitchen.com
Coconut soups are so rich and full of spice. Using coconut milk as a soup base allows you to play with a bold spice palate. It won't overwhelm the dish, thanks to the creamy broth.
While the hero is the broth, the faithful secondary character is the crispy pork. You can't go past this dish with this unique texture and fragrant broth.
Have lots of Zucchini? Try this yummy Zucchini stir fry!
Easy Ground Pork Recipes
Finally, we're checking out some easy ways to use ground pork. Since it cooks so fast, ground pork is ideal for crafting quick and easy recipes.
Each of these recipes will have dinner on the table in no time. Check them out!
Source: fearlesseating.net
This soup might be simple, but the flavor isn't. Each sip of this broth is packed with savory flavor. The pork meatballs and wilted greens float in a super clear broth that looks so tasty.
Even one bowl of this will make you feel ten years younger. It's so light and warm!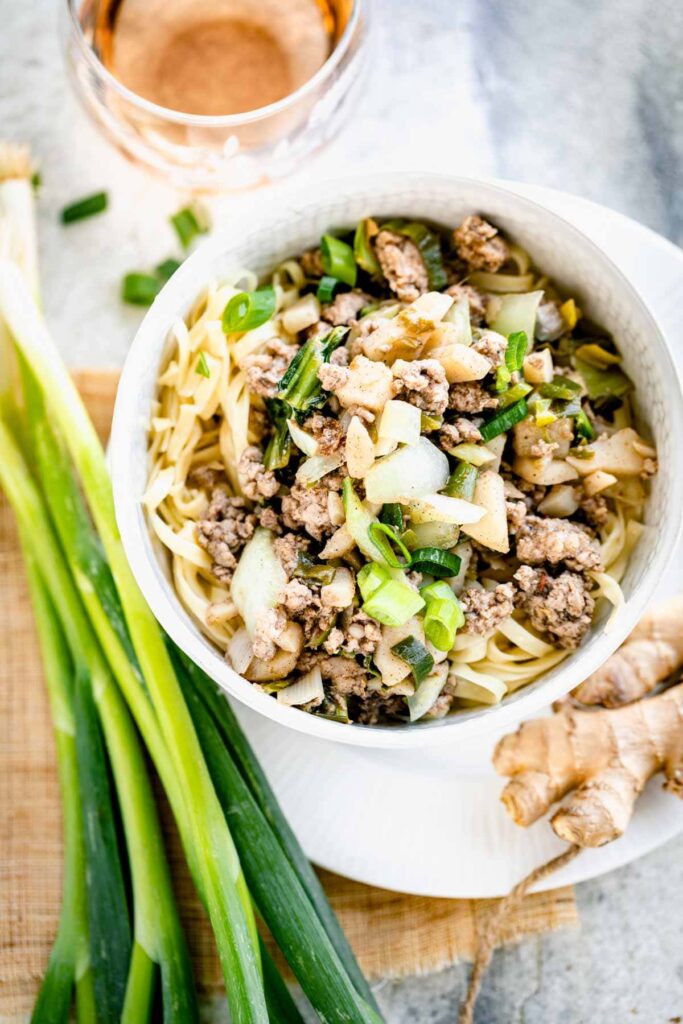 Source: healthyseasonalrecipes.com
Ginger and pork is another combination straight out of heaven. The zingy ginger is an ideal balance for the earthy pork.
I'm a big fan of how simple this dish is. You can whip this up in big batches for a quick meal prep Sunday. It's great on rice, noodles, or even on its own!
Big stir fry fan? Check out this easy salmon stir fry recipe!
Source: thegingeredwhisk.com
Next up is a summery meal bursting with fresh and earthy flavors. Ground pork is a key element, but the other ingredients make this sing.
My favorite part is the avocado crema. It's like a creamier version of guacamole! You can make it ahead and store it to use with any other dish you like.
Source: fearlessdining.com
This is the ideal family pasta recipe. The rich pork pasta sauce will have your mouth watering when it hits the plate.
Serve over zucchini noodles for a healthy take on this classic Italian dish. Be generous with your parmesan to give it an earthy note.
Source: babaganosh.org
Tired of beef burgers? These super juicy pork burgers will be the hero at your next barbecue. This is amazing with all your favorite burger elements.
You can play with the spices to create a signature patty. This one will have your neighbors busting the door down!
These tasty burgers are perfect for a Friday night dinner with family.
Source: cravingcalifornia.com
Fennel isn't appreciated enough for my taste. It's a super fragrant vegetable that adds so much flavor to any dish it features in. Best of all, it's a cheap and simple ingredient to cook with.
Case in point: this bolognese. Even though it looks like it came out of a restaurant, it's super simple to create.
Source: servedfromscratch.com
Get all the taste you love in an egg roll with no effort! This egg roll soup is utterly delicious. The crunchy wafers on top add a lovely crunchy. But the real hero is the pork broth.
All the flavor seeps out of the ground pork to create a slightly oily, super tasty broth. Trust me. You'll love it.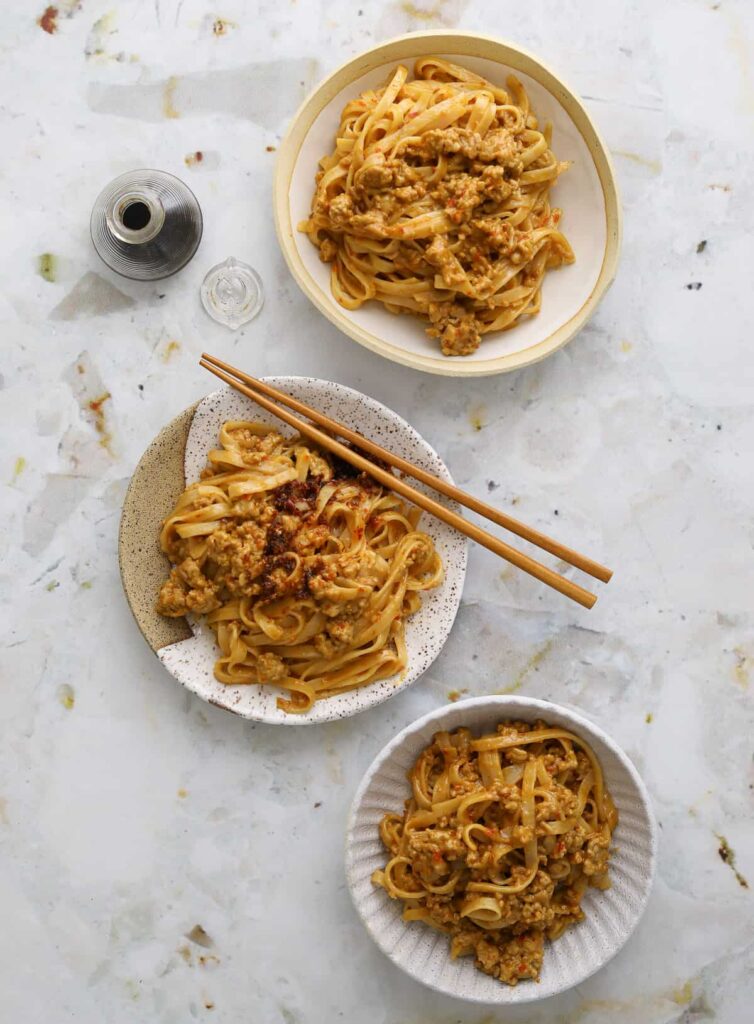 Source: cravingcalifornia.com
This recipe only needs five ingredients. That's right, five! All you need is half an hour to bring this delight to your dinner table.
This dish is a real treat with earthy peanuts and spicy chili. Try making it ahead of time to let the flavors mingle and get even better.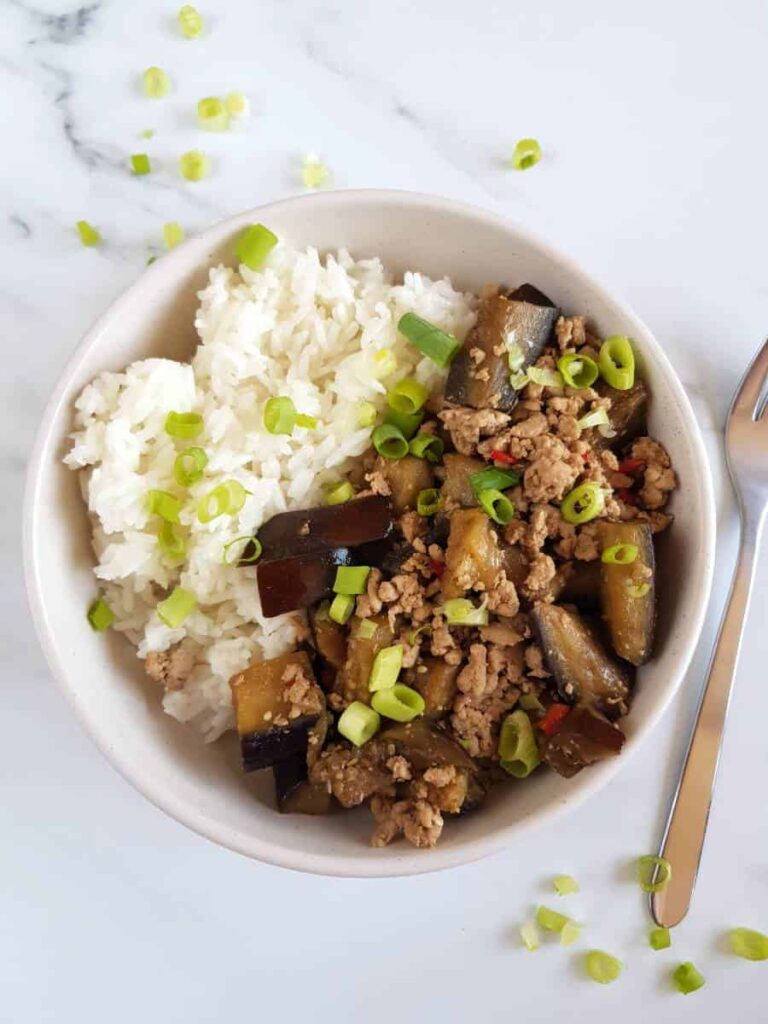 Source: hintofhealthy.com
Our final meal is great for lunches, dinners, and meal-prepping. Take twenty minutes to whip up a large batch of this super healthy meal for the week ahead.
Serve it on its own, with rice or noodles, for a complete dish. The eggplant soaks up that tasty pork flavor!
So, which of these recipes have made it into your weekly rotation? I want to know! Let me know in the comments below what your favorite way to use ground pork is.
41 Best Ground Pork Recipes for Dinner
We are giving you the best collection of ground pork recipes for your meal plan. These dinner ideas will easily be a hit with the family!
Ingredients
1. Pork Wonton Soup
2. Spicy Pork Vegetable Stir Fry
3. Creamy Pork Chop Suey
4. Spicy Sesame Noodles
5. Pork Fried Rice
6. Egg Rolls
7. Steamed Ground Pork with Salted Duck Egg
8. Sweet and Sour Cabbage Pork Stir Fry
9. Sweet and Sour Pork Balls
10. Bitter Melon and Pork Stir Fry
11. Spicy Japanese Tan Tan Ramen
12. Pork Chive Dumplings
13. Stir Fry Pork Mince Noodles
14. Yaki Udon with Pork
15. BBQ Pork Cornbread pie
16. Pork with Collard Greens
17. Sausage Gravy
18. Country Breakfast Sausage
19. Instant Pot Casserole
20. Chilli con Carne
21. Lasagne Casserole
22. Apple Sausage Hash Casserole
23. Meatloaf
24. Butternut Stew
25. Sausage Stuffed Peppers
26. Pork Cabbage Skillet
27. Air Fryer Sausage Patties
28. Stuffed Squash
29. Steamed Tofu with Pork
30. Taco Gnocchi Skillet
31. Romanian Cabbage Rolls
32. Pork and Zucchini Noodle Soup
33. Pork Meatball Soup
34. Ginger Pork Stir Fry
35. Pork Tacos
36. Ground Pork Pasta Sauce
37. Ground Pork Burgers
38. Fennel and Pork Bolognese
39. Egg Roll Cabbage Soup
40. Spicy Pork and Peanut Noodles
41. Pork and Eggplant Skillet
Instructions
Scroll up to get a bunch of easy, yummy, and delicious recipes. Don't be afraid to get creative with the ingredients, you might discover a flavor you didn't know you liked.
Get your shopping list going and make sure you've got all the ingredients.
Get cooking and make your next Ground Pork Recipe!
Notes
Which one of these recipes was your favorite? Let me know in the comment section or on Pinterest!