Whether you are looking to treat yourself to more gourmet dinners or easy fancy dinners for date night, these fancy dinner recipes will give you the best results!
When you invite people over for a delicious dinner, there's pressure to deliver something impressive. Fancy dinners don't always come quickly, so it's vital to have a great recipe.
So, are you a dinner party pro? Or is this your first time hosting an event? Either way, this article has an easy dinner recipe that will suit you.
From the best of the best to simple but impressive meals, check out thirty-seven ways to entertain your guests with a delicious home-cooked meal.
What Do You Serve for an Elegant Dinner?
Elegant dinners are all about giving your guests a main course. That is delicious and beautiful. Elegance is classical, refined, and often much simpler than we usually think.
Even something as simple as a roast dinner can be elegant. It's all in the presentation and the side dishes you choose to pair with your main dish.
For example, a standard roast chicken recipe and vegetables might not do the trick. But how about a slow-roasted bird on a bed of roast vegetable puree, topped with a perfectly-balanced sauce?
What are Some Really Fancy Foods?
You can call on fancy food recipes from all over the world. For example, dishes like coq au vin or boeuf bourguignon are classic examples of fancy French food.
On the other side of the world, a beef wellington or roasted lamb rack is popular in England. Fancy foods use the best ingredients: eye fillets, tenderloins, and seasonal vegetables.
Best Fancy Dinner Recipes
Take your tastebuds on a culinary tour of the fanciest dinner recipes. While there are hundreds to choose from, this list covers some classics and new or exciting variations.
Prepare to impress your guests with thirty-seven of the best fancy dinner recipes in the game.
Source: mommyevolution.com
Let's begin with a staple of the fancy food world. A beef wellington is a perfectly-roasted piece of tenderloin wrapped in flaky puff pastry.
Served with a few sides roasted with olive oil, it's super tender and juicy.
This is the kind of delicious dish sure to impress anyone you invite over for dinner. It's known for being quite tricky, but you'll never go back once you nail it.
You will need a meat thermometer like this to cook this up.
This fancy cuisine staple will always be one of the best meat recipes for dinner!
Source: thegourmetbonvivant.com
Homemade pasta is an excellent fancy food to serve for dinner. It's typically an easy meal to make, coming together in minutes instead of hours like other fancy recipes.
The key to this delicious pasta dinner lies in the sauce. Smoked salmon and capers stand out against the perfectly creamy pasta sauce on the dinner table.
Source: coupleinthekitchen.com
Let's hear it for another English classic! This recipe would be at home at a dinner party or on the dinner table for a valentine's day date. It's versatile, comforting, and delicious in the best way.
Best of all, it makes humble basic ingredients sing! The most expensive part of this delicious meal is the lamb. The rest of the ingredients are affordable and tasty.
Source: splashoftaste.com
This one goes out to vegetarians. Fancy meals can be vegetarian recipes too, and this mushroom wellington proves it.
Everyone will enjoy this earthy, flaky, deliciously tender dinner, from meat-eaters to vegetarians. It's perfect for cold nights spent indoors with friends and one of the most romantic dinner ideas.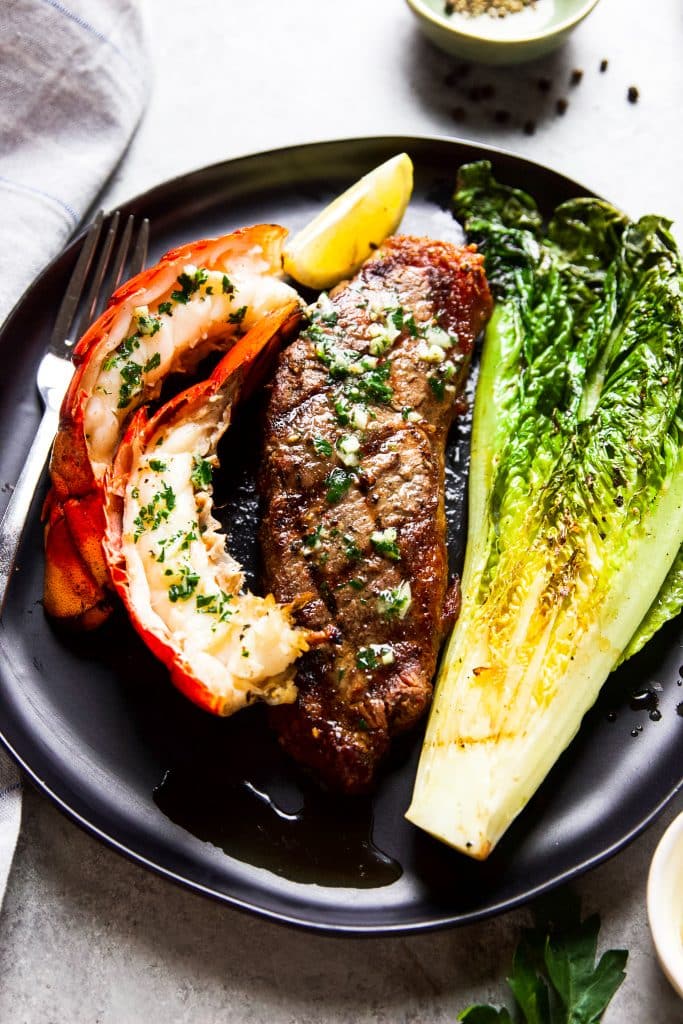 Source: gardeninthekitchen.com
This fantastic surf and turf recipe brings the land and the sea together. Butter-poached lobster tails and medium-rare steak make ideal companions.
This is the kind of dish that can serve even the pickiest eaters. Plus, two expensive proteins on the plate of this perfect dish are sure to impress!
Source: simplebites.net
Braised lamb is on a whole new level when compared to other meats. It's soft and tender, flaking off the bone with barely any effort.
If you're whipping up a fancy holiday meal, this recipe is for you. The winter fruits in the braising liquid add a delicious seasonal twist to the meal.
To make this lamb you'll need a dutch oven pot like this.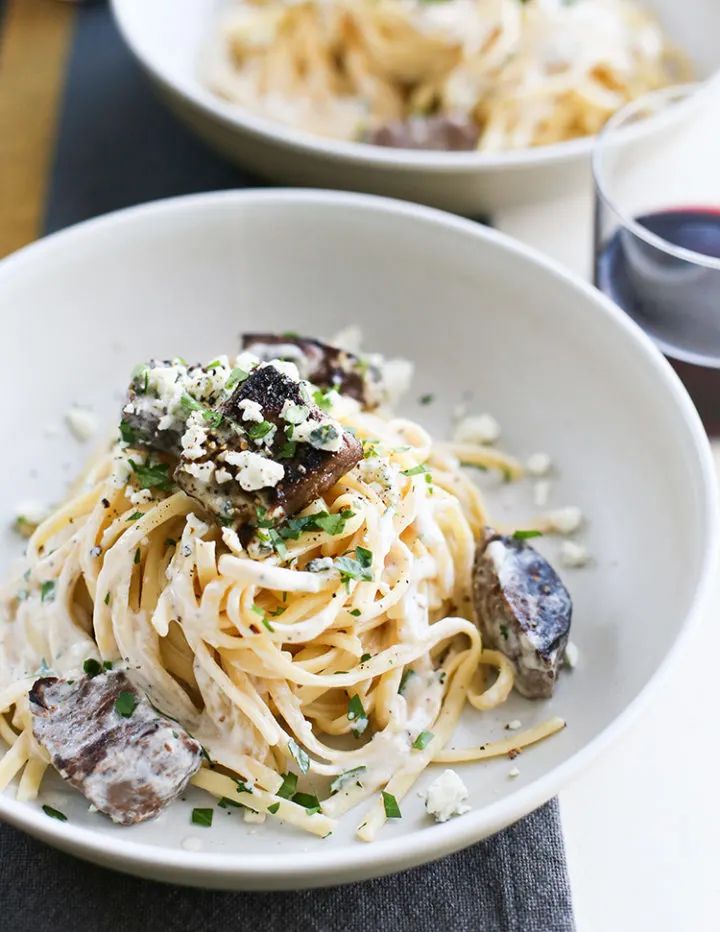 Source: goodlifeeats.com
Gorgonzola and beef tenderloin is an underappreciated flavor combination. The earthy, rich gorgonzola sauce coating the pasta is out of this world.
Pair that with perfectly-cooked steak, and you've got an addictive meal your guests will devour.
Source: beyondthechickencoop.com
The back strap is one of the most tender cuts of meat, and on venison, even more so. This is a great anchor for a fancy fall meal. Serve with all your favorite fall vegetable side dishes for a fancy feast.
Sides like roast sweet potato, candied carrots, and garlic potatoes will pair beautifully here.
If venison is a seasonal favorite of yours, check out these easy ground venison recipes!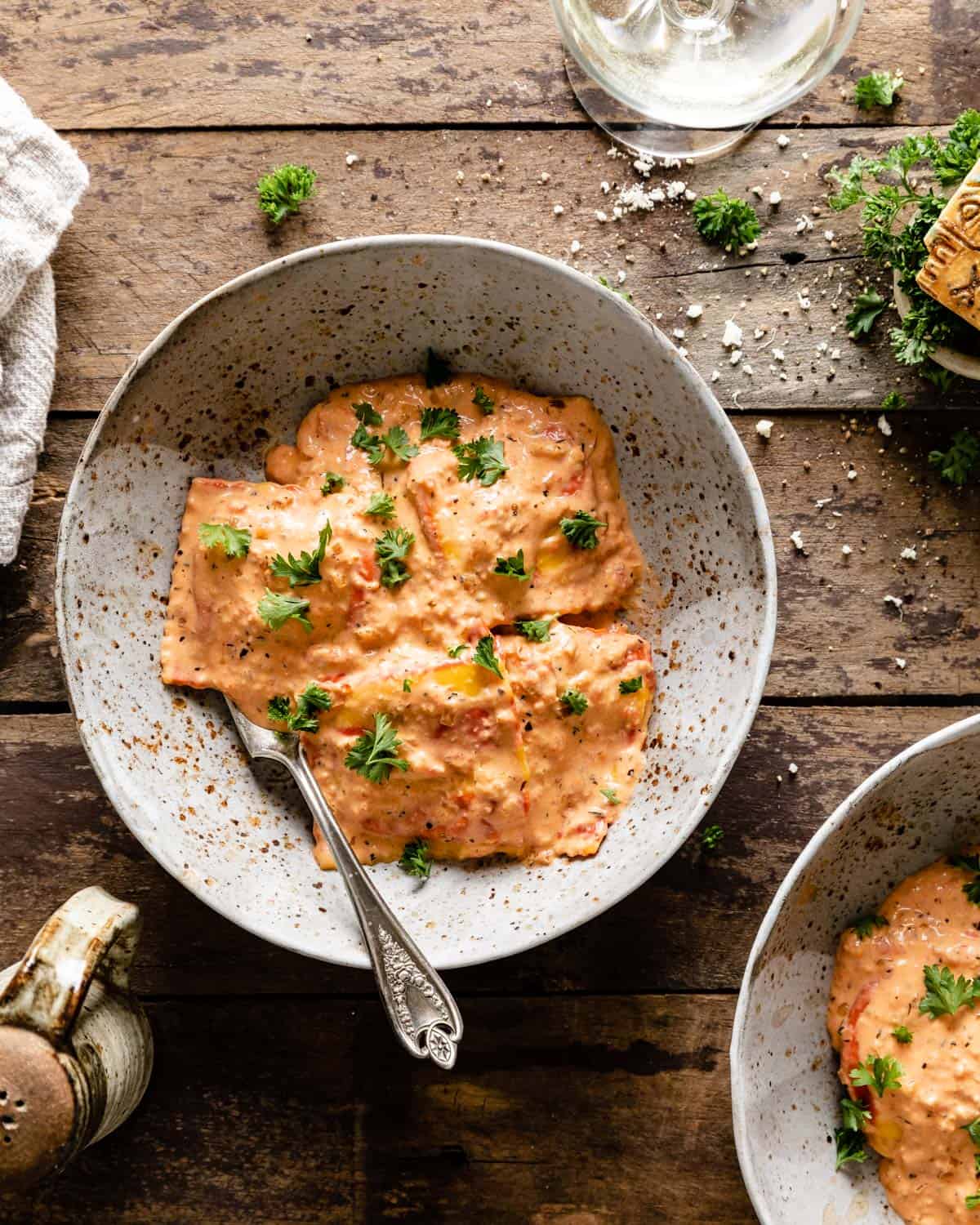 Source: biteswithbri.com
Need fancy flavors in a limited time? This lobster ravioli sauce is perfect for you. This super simple recipe proves why fancy pasta is some of the best dishes to make when you're short on time.
It's creamy and luxurious, but you only need fifteen minutes to bring this dish together.
Source: mykitchenlove.com
Speaking of simple yet delicious: try these white wine butter scallops! Scallops are best enjoyed as close to their original form as possible. That's why this recipe suits them so well.
The gentle flavors and rich textures make this an utterly delicious fancy meal. Whip this out in summer to surprise and delight your guests.
Source: adventuresofanurse.com
Are you looking for luxury? This filet mignon in a cast iron pan does it right. Cooking the steak in a cast iron pan encourages a flavorful crust to form. Pair that with earthy blue cheese butter; you've got a winner!
This looks as good as it tastes, allowing your guests to feast with their eyes before they even pick up their cutlery.
If you love using your cast iron, this juicy cast iron skillet chicken breast recipe is for you!
Source: foxandbriar.com
Speaking of perfectly-cooked beef, here's a recipe that proves why prime rib is so coveted. Tender, juicy, and crispy on the outside, there's no better centerpiece for your table.
Since this is slow-roasted, this recipe is only for you if you have much time. Try it out for your next holiday dinner!
Source: theforkedspoon.com
Cioppino is a high-class seafood stew that comes together in under ninety minutes. Simmered in a single pot, this stew packs a ton of flavor into every slurp.
The flavors are hearty and warm, making you feel like you are standing by the seaside. For seafood lovers, there's no better recipe!
Source: thedeliciousspoon.com
The Italians know how to treat their tastebuds. This veal stew is super hearty and tender, treating the veal perfectly.
The sauce removes all gaminess from the venison, leaving the tender and tasty meat behind. Pair that with pearl onions and root vegetables for an unforgettable winter warmer.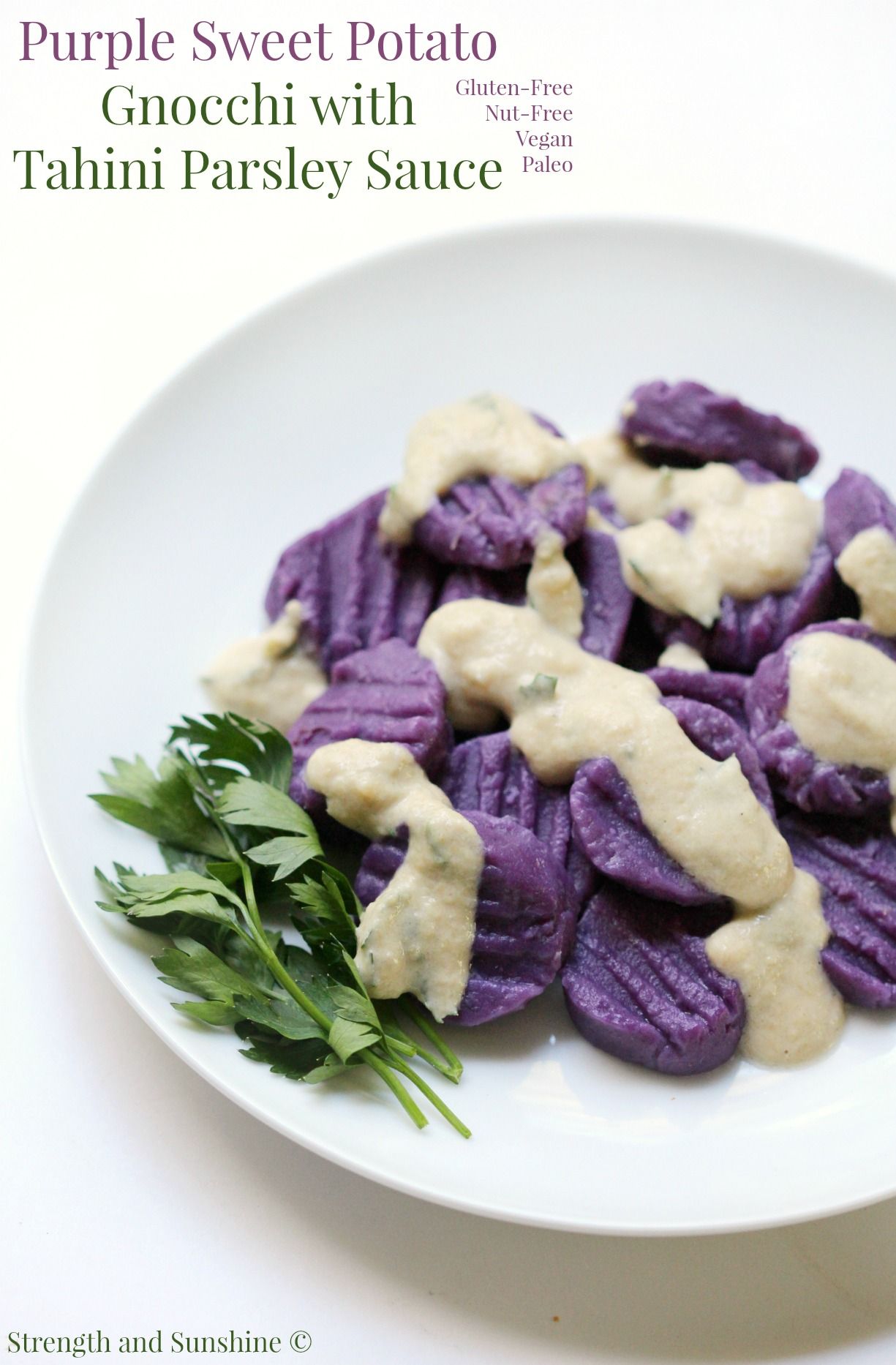 Source: strengthandsunshine.com
Give your guests' eyes something to feast on before they start to dig in. These purple sweet potato gnocchi are super unique. Their earthy flavor, paired with the creamy sauce, is delicious.
This is it if you're after a recipe that will have your guests thinking about your dinner for a long time after it's over.
Source: thedeliciousspoon.com
Rosemary and lamb is a classic flavor combination. It isn't hard to impress your guests with such a reliably tasty flavor palate.
The best part about this recipe is that you only need ten minutes to cook the chops. Marinate them for the entire day to keep them tender and flavorful.
Then, char on the grill and serve with a simple side.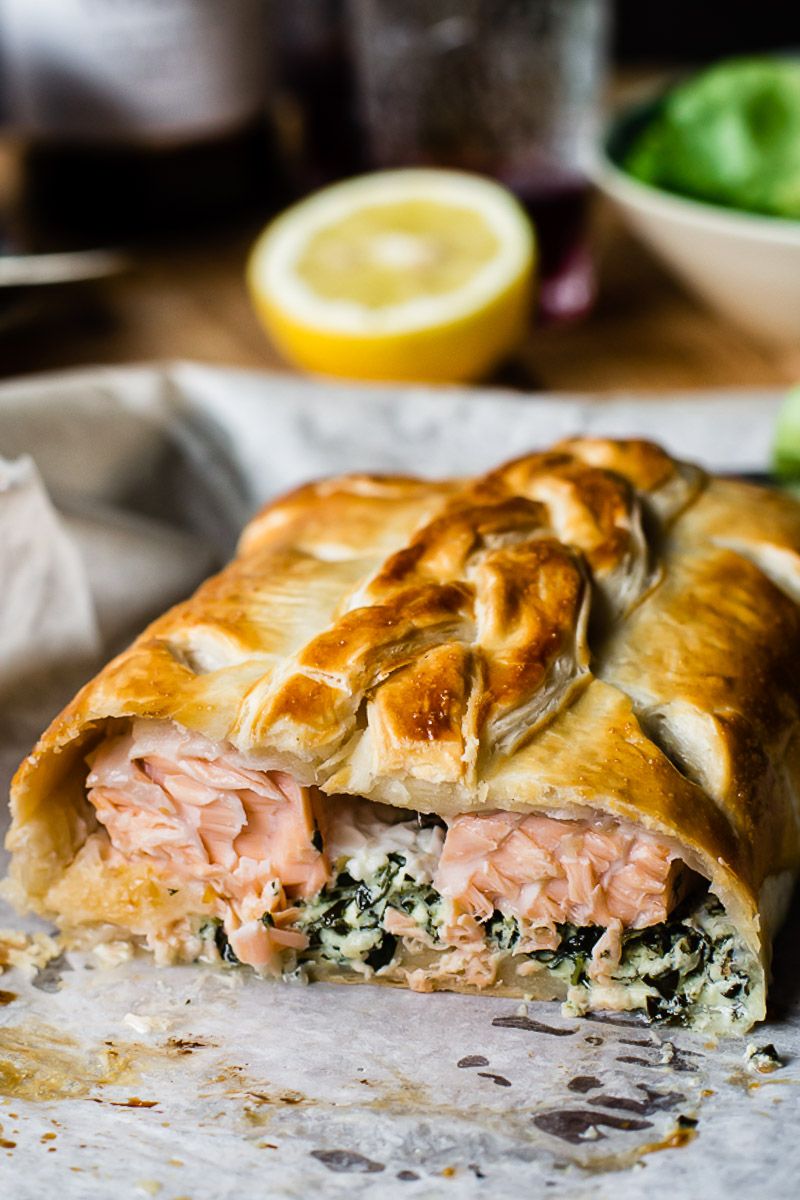 Source: vikalinka.com
A Salmon En Croute – 'salmon in pastry' – is essentially a salmon wellington! Tender fresh salmon fillets and vegetables are wrapped in a crunchy, flaky pastry crust.
When baked, the crust traps all the steam inside. This keeps the salmon super moist, packing it full of flavor.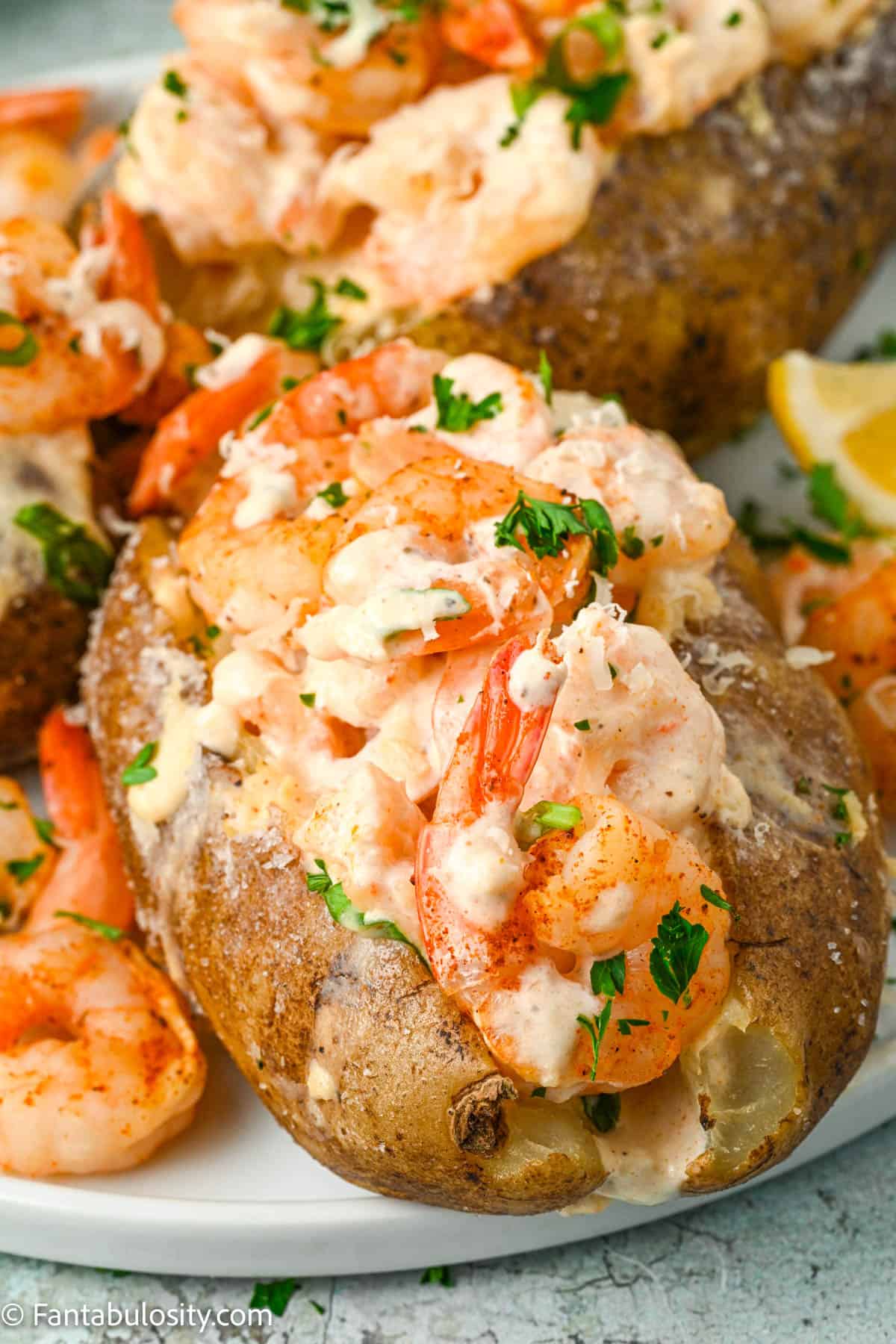 Source: fantabulosity.com
Dress your potatoes to impress with this fantastic recipe. Whether you use them as a side dish or put them in the spotlight, these potatoes won't disappoint you.
The crunchy, tender shrimp stuffing the potatoes exemplify true luxury. Trust me. You have to try these. These also make an easy weeknight dinner!
Source: thegourmetbonvivant.com
Try a classic on-for-size with this delicious braised beef recipe. The red wine breaks down the protein, making it flaky, moist, and flavorful.
The beef is hearty, so it's ideal on a bed of creamy mashed potatoes to offer some contrast. Drizzle with the braising liquid for a well-rounded dinner your guests will love.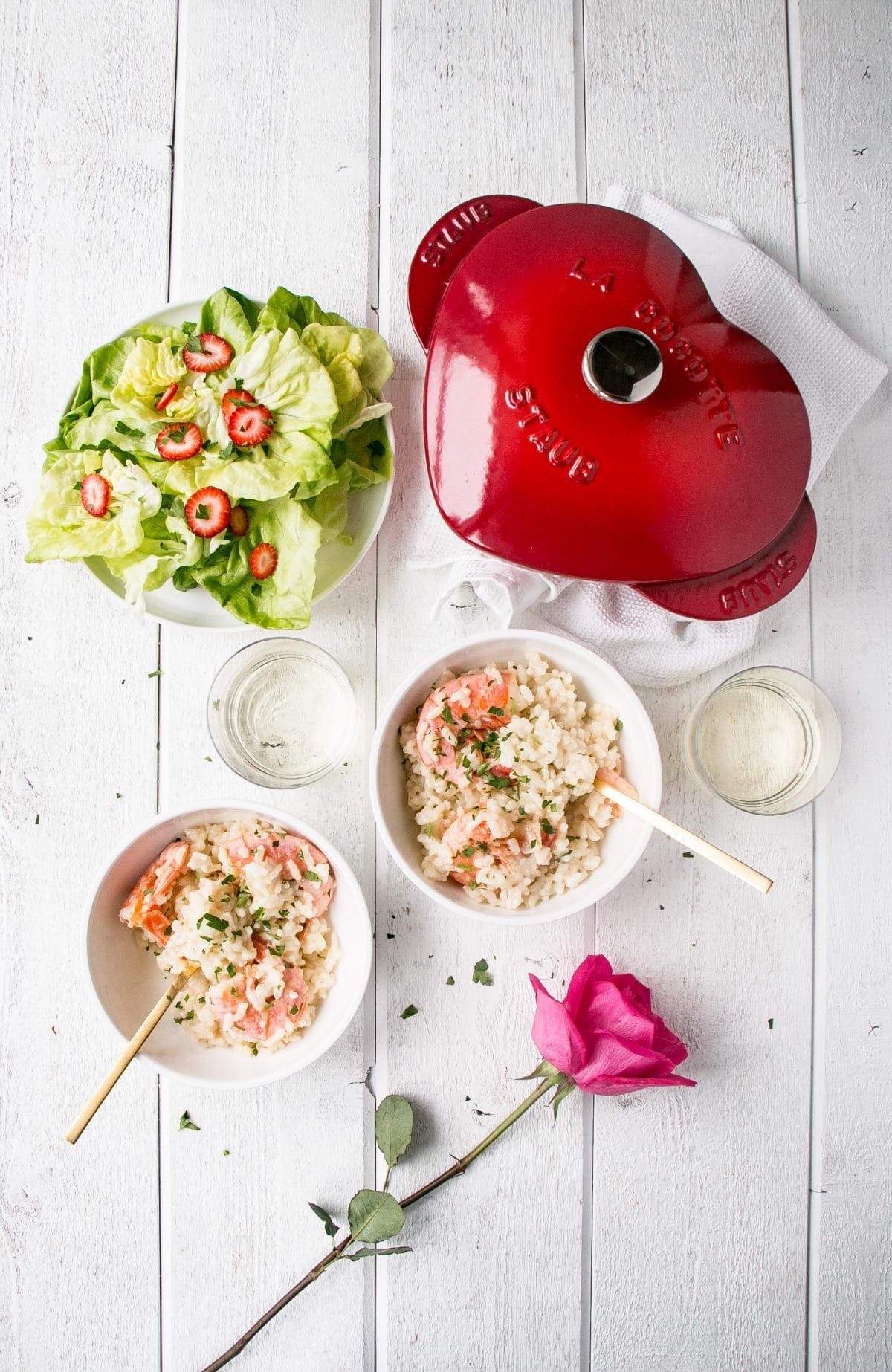 Source: mykitchenlove.com
Risotto is known for being a tricky dish, but it doesn't have to be! This super simple risotto recipe with garlic butter sauce offers fancy results without the sweaty aftermath.
That is to say. The method is simple. The garlic butter prawn flavors are deliciously complex.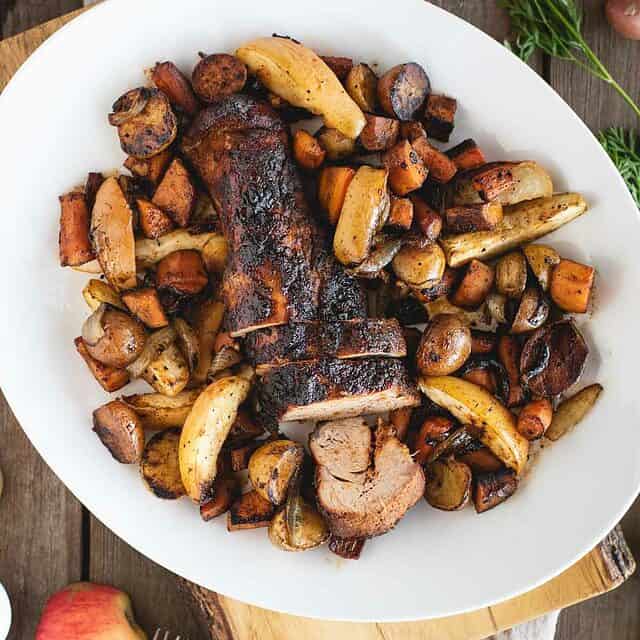 Source: feastingnotfasting.com
Pork and apple are a tried-and-true combination. The salty pork and sweet, mellow apple contrast each other perfectly.
In this dish, instead of an apple sauce providing the sweet component, the pork tenderloin is roasted with the apples. This adds an apple fragrance to the pork itself. It's mouth-watering.
Source: gardeninthekitchen.com
The Tomahawk steak is a mark of carnivorous luxury. This ribeye steak recipe is the perfect thing to knock their socks off if you're serving a table of meat lovers.
While the side dishes are tasty, there's no doubt that the steak is the star of the show. Charred and roasted in garlic, it's amazingly tender.
Source: thegourmetbonvivant.com
Lobster pasta is a staple of the luxury world! Pair one of the most luxurious seafood ingredients with a decadent cream sauce, then stir it all through a pot of fresh pasta. Would you be able to resist?
I wouldn't! And neither will your guests. Let your fresh lobster shine (and spend only twenty-five minutes in the kitchen).
Source: scrummylane.com
These stuffed chicken breasts will do the trick if you're looking for luxury cooking on a budget. The spinach and feta help keep the chicken breasts super moist even as they cook.
Paired with lemon butter gravy, these chicken breasts are full of complex flavor.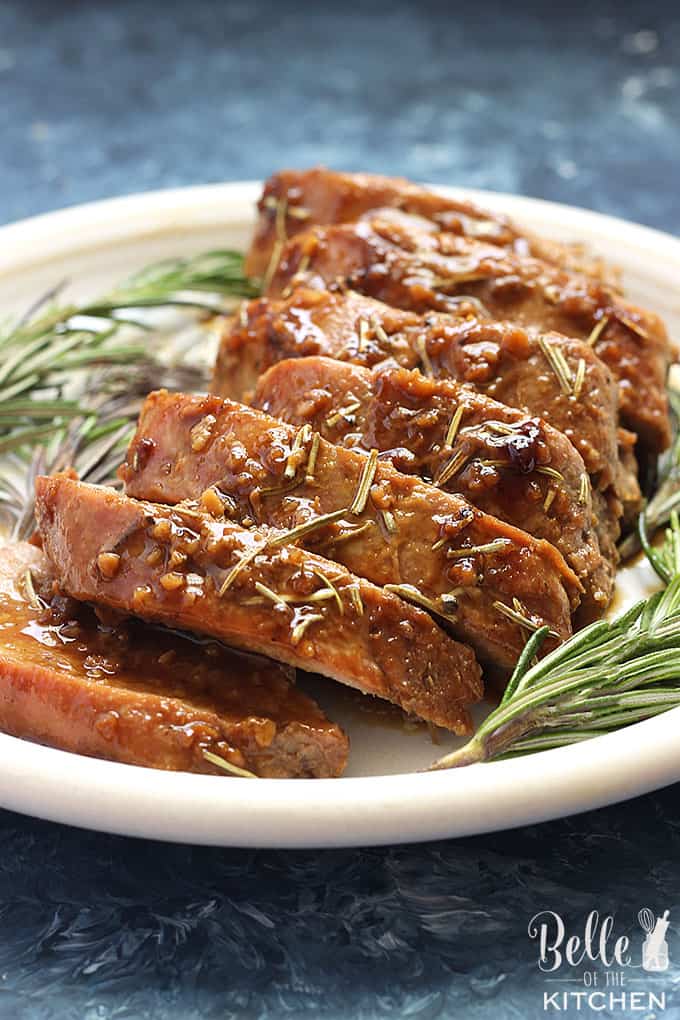 Source: belleofthekitchen.com
If you're serving a fancy dinner, pork tenderloin is one of the best ingredients you could ask for. It pairs wonderfully with so many different flavors. Plus, it's super tender (as indicated by its name).
In this case, the earthy-yet-sweet marinade ensures the tenderloin is putting its best foot forward.
Source: runningtothekitchen.com
Dijon is also at home in this incredible balsamic marinade. The sweet balsamic and earthy Dijon provide the perfect mouth-watering contrast.
I love beef tenderloin because it tends to be a real crowd-pleaser. If you serve it with some simple sides, every guest at the table will jump into the meal head first.
Source: worldofvegan.com
However, if you need to serve any vegan or vegetarian options, it's hard to go past the mushroom Wellington. This is the centerpiece your holiday meal deserves. It looks just as good as it tastes.
The earthy, robust mushroom filling means no one at the table will miss the beef, meat eater or not.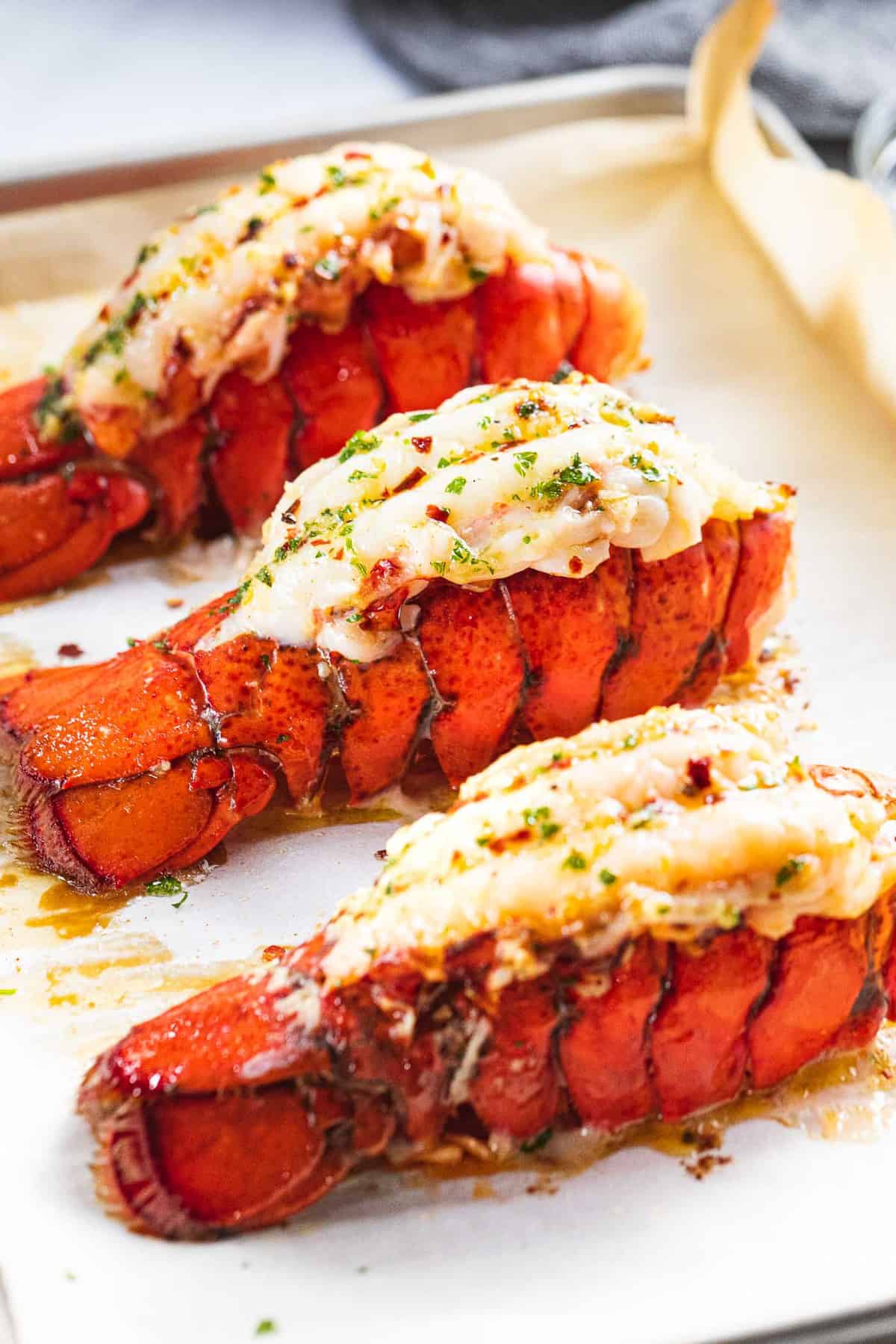 Source: drivemehungry.com
Let your ingredients speak for themselves with this incredible lobster tail recipe. By broiling the tail, you ensure the flesh is packed with flavor while remaining super tender.
This is a special occasion dish. It's a high-quality ingredient treated well, and that's what makes it perfect.
Source: drdavinahseats.com
Keto or not, everybody deserves to enjoy fancy food on special occasions. That's where this cauliflower rice risotto with parmesan cheese comes in.
That's right. You can still enjoy delicious risotto without the rice!
While the scallops are the star of the show, the risotto certainly doesn't disappoint. Plus, you only need thirty minutes to pull it together.
Source: ourlovelanguageisfood.com
This meal is so simple that you almost wouldn't be able to call it fancy, except it's packed with luxury ingredients. From smoked salmon to a rich and creamy sauce, there's luxury at every turn.
Take just twenty minutes in the kitchen to impress your guests. This light and delicious pasta are ideal for special summer occasions.
Source: princesspinkygirl.com
Let Asian flavors elevate your dinner thanks to this grilled rib-eye steak. The ginger and teriyaki combination is out of this world, offering sweetness and heat in every bite.
Best of all, the grilled rib eye is super easy to pull off. Whack it on the grill or stovetop so that you can enjoy this no matter the weather.
If you are a steak lover, check out these mouthwatering eye of round steak recipes!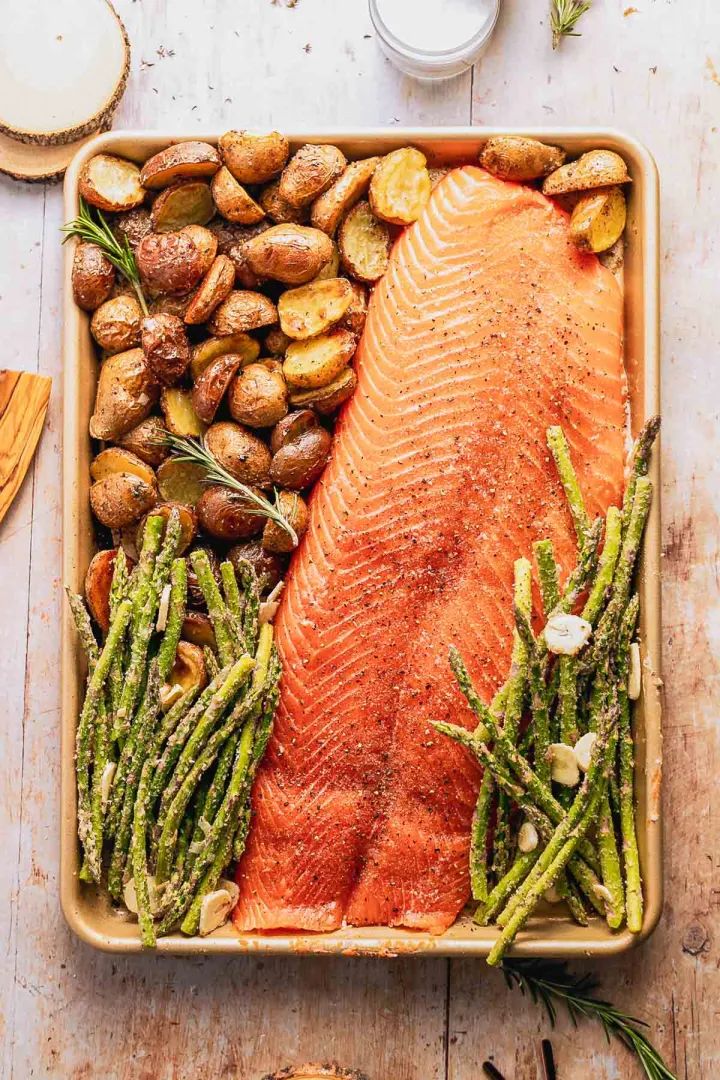 Source: sweetteaandthyme.com
Make your fancy feast a communal experience. Let this incredible salmon dish take center stage! Guests can pick off as much tender salmon as they'd like, pairing it with the orbiting side dishes.
This dish requires barely any preparation, and you're left with almost no dishes once all is said and done.
Have some extra salmon? Enjoy this easy salmon stir fry!
Source: sweetteaandthyme.com
While this dish is typically prepared in a crockpot, the Instant Pot makes it ten times easier. Enjoy this classic French recipe – the embodiment of luxury – without sweat or worry!
This is the kind of dish that makes luxury ingredients sing. It's warm, hearty, and rich, perfect for a cold winter evening.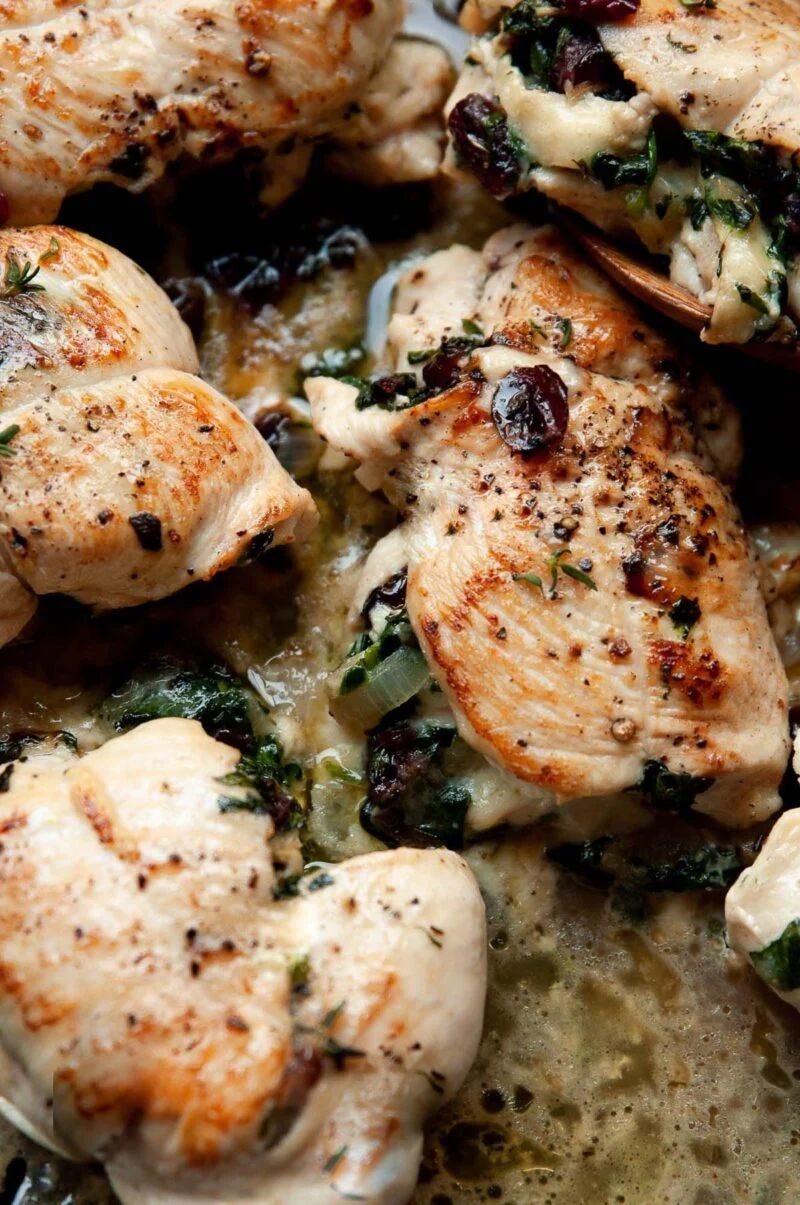 Source: ifoodreal.com
This tasty flavor combination will take your stuffed chicken breast to the next level. Nothing says 'fancy' like brie and cranberry in the same dish.
While it looks complicated, this dish is much simpler to make than it appears. You can stuff the chicken breasts in advance. Leave them to sit and roast just before you're ready to serve.
Source: peelwithzeal.com
Let the richness of good steak sing with this dead simple recipe. I love how versatile the steak bites are. You can pair them with everything from roasted vegetables to noodles in the broth.
The bites are the main event, no matter what you put them with. Plus, they come together so quickly!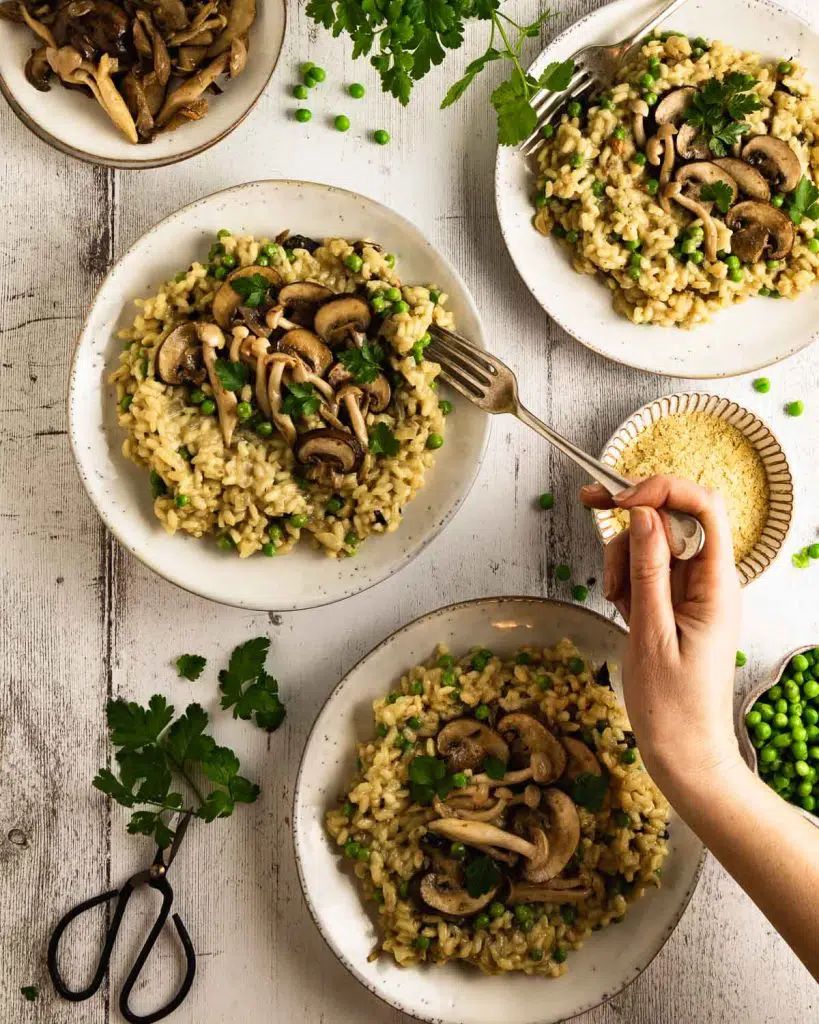 Source: theveganlarder.com
When you bring a risotto to the table, you promise your guests one of the best meals of their lives. It's just a fact.
This vegan mushroom and pea risotto is a brilliant dish that will satisfy everyone at the table. Creamy, hearty, and simple to prepare, this is an ideal fancy winter warmer.
Source: herbsandflour.com
Finally, we end our list on seafood! Scallops are a classic luxury ingredient, taking center stage in restaurants worldwide. This recipe treats them as they should be treated.
You allow their flavor and texture to shine by searing the scallops. Drop them in a creamy sauce for an unforgettable meal!
So, which of these recipes have caught your interest? Are you preparing for a special occasion or simply looking to host a night for friends and family? Let me know in the comments below!
37 Fancy Dinner Recipes for a Gourmet Date Night
Wondering what to cook for a special occasion? With these fancy dinner recipes, you won't need to venture out to any restaurant.
Ingredients
1. Classic Beef Wellington
2. Smoked Salmon Pasta with Crispy Capers
3. Herb Roasted Rack of Lamb
4. Mushroom Wellington
5. Surf and Turf
6. Braised Lamb Shanks with Winter Fruits
7. Pasta with Gorgonzola Sauce and Beef Tenderloin
8. Seared Venison Backstrap
9. Lobster Ravioli Sauce
10. White Wine Butter Scallops
11. Filet Mignon in Cast Iron
12. Slow Roasted Prime Rib
13. Seafood Stew
14. Veal Stew
15. Purple Sweet Potato Gnocchi with Tahini Parsley Sauce
16. Garlic and Rosemary Grilled Lamb Chops
17. Salmon En Croute
18. Shrimp Baked Potato
19. Braised Beef with Red Wine
20. Oven Baked Garlic Butter Prawn Risotto
21. Pork Tenderloin with Apples and Root Vegetables
22. Tomahawk Ribeye Steak
23. Lobster Pasta with Champagne Cream Sauce
24. Spinach and Feta Stuffed Chicken Breasts
25. Honey Dijon Pork Tenderloin
26. Balsamic Dijon Crusted Beef Tenderloin
27. Vegan Mushroom and Veggie Wellington
28. Broiled Lobster Tail with Garlic Butter
29. Seared Scallops and Cauliflower Rice Risotto
30. Creamy Lemon Pasta with Smoked Salmon
31. Grilled Rib Eye Steak with Ginger Teriyaki Sauce
32. Lemony Brown Butter Salmon and Rosemary Potatoes with Garlic Asparagus
33. Instant Pot Beef Bourguignon
34. Cranberry and Brie Stuffed Chicken
35. Garlic Butter Steak Bites
36. Vegan Mushroom and Pea Risotto
37. Creamy Lemon Herb Scallops
Instructions
Scroll up to get a bunch of easy, yummy, and delicious dinner recipes. Don't be afraid to get creative with the ingredients. You might discover a flavor you didn't know you liked.
Get your shopping list going, and make sure you've got all the ingredients.
Get cooking and make your next Fancy Dinner!
Notes
Which one of these recipes was your favorite? Let me know in the comment section or on Pinterest!