Planning a beach day? Take these best beach snacks on your next beach trip and enjoy your new favorite snacks on a hot summer day.
Picture this: the sun is shining, sand between your toes, and the ocean waves permeate the air around you. What do you want, more than anything, at that moment?
A great beach snack, of course! There's nothing better than enjoying some tasty food and healthy snacks on the beach. The key to a successful beach day is plenty of snacks in your cooler bag.
What is the Most Popular Beach Food?
When we think of beach food, we typically think of cooling and refreshing things in your beach bag. After all, isn't that what you want when the sun beats down on you?
Staples like ice cream and popsicles are super popular for this reason. However, if you're bringing your food with you, keeping such things cold with ice packs can be challenging.
So, the key is to opt for easily portable healthy beach snacks that are still light and refreshing. Easy snacks like chips, fruit, protein bars, and sandwiches are ideal because you don't need cutlery.
Just make sure you don't get any sand in them!
Best Beach Snacks to Take
Are you planning a beach trip shortly? Check out thirty-one of the tastiest, refreshing, easy beach snacks for your beach picnic.
Each of these beach foods is a good choice and is super portable and easy to prepare in advance.
Feed everybody in attendance with the best snacks and minimal fuss. That way, you can all get back to enjoying the sun, surf, and sand as quickly as possible.
Source: inthekitch.net
Combine the tastes of fresh apple and warm cinnamon into one unforgettable package. These cinnamon apple chips are crunchy, warming, and perfect for a day at the beach next time.
My favorite part about this great option is how easy they take with you in little plastic bags. This good beach snack keeps for quite a while, and you don't have to worry about keeping them cold.
Check out these other easy Whole30 snacks if you enjoyed these apple snacks!
Source: thelazyslowcooker.com
Speaking of delicious snack mixes, here's a slow cooker version of your favorite parmesan ranch mix in a great way.
Packed with little crunchy bits to make your tastebuds sing, this mix is to die for and a great choice for the beach.
This is an ideal recipe if you've planned your beach trip. However, it's also one of the best foods to have ready and waiting in the pantry, no matter the time of year.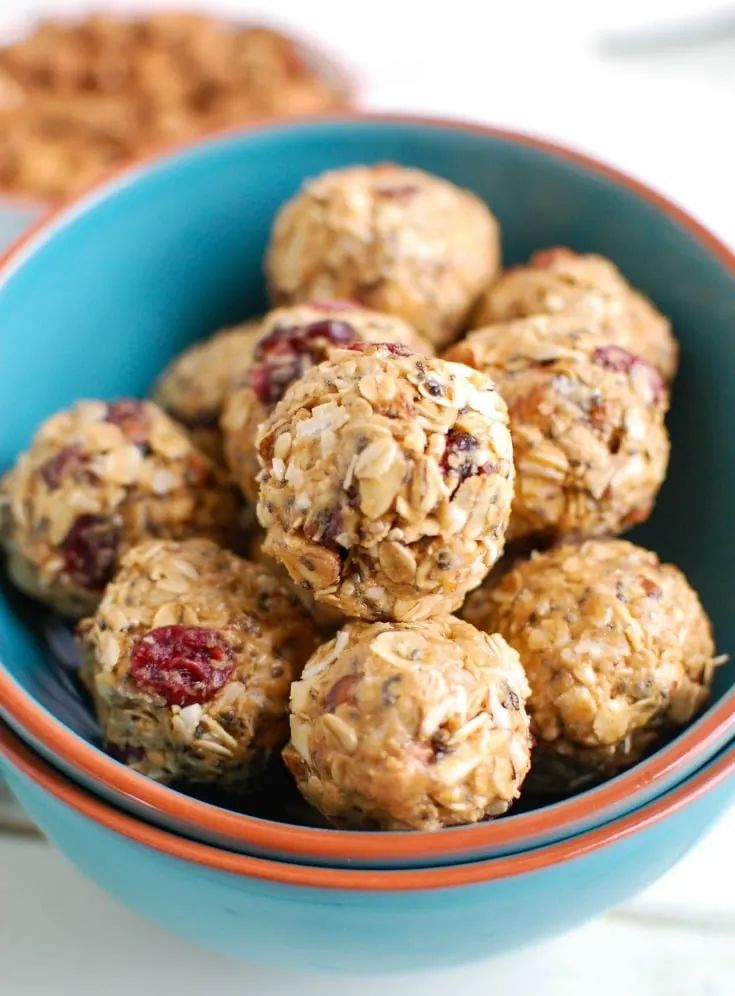 Source: acedarspoon.com
Just something about the combination of cranberries and almonds promises greatness and a great snack.
This no-bake recipe yields a ton of healthy, filling, nutritious energy bites to keep you going with no added sugar.
Don't lose energy on your big beach day with a bag of these delicious bites! You can make them the day before you leave and take them on a long day beach hike.
These almond butter energy balls are also sure to impress if you love almond flavor!
Source: gardeninthekitchen.com
This fruit salad recipe is for you if you sit down for a beach picnic with friends or family. Set up at a picnic table with this incredibly refreshing fruit salad container in the hot sun.
Every bite is packed with natural sweetness! This is best enjoyed as cold as possible, but it will still be tasty if you leave it until later in the day. Make it the night before for optimal flavor!
Source: simplyscrumptiouseats.com
Chocolate-covered nuts are on a whole other level when it comes to snacks. They're just perfectly balanced. The sweet, creamy chocolate only rivals the crunch and saltiness of the nuts.
For a fun day on the beach, there's nothing better than this. This is a delicious recipe if you have kids and want to keep them from storming the ice cream truck with a healthy alternative.
Source: urbanblisslife.com
Funfetti. Cookie. Bars. Need I say more? These delicious snacks are bursting with color and life. They're the ideal snack for a birthday at the beach.
While you might not be able to bring candles along, everyone can still enjoy the taste of a good birthday with these cookie bars in tow.
Source: twohealthykitchens.com
Here's another take on energy balls reminiscent of Reese's peanut butter cups. If you're a chocolate and peanut butter fan, you might get addicted to these.
All you need are a few ingredients from the grocery store to enjoy these on a lazy day at the beach.
They're chewy, light, and packed with flavor. Best of all, the protein from the peanut butter will keep you fuller for longer, so you don't have to lug as many snacks around with you.
Source: addictedtodates.com
There's a general misconception that vegan baking is worse than non-vegan, but that's not true. These vegan chocolate muffins are insanely light, moist, and delicious.
Every bite is like sinking your teeth into the world's best chocolate cake. There's nothing better for a calm, cozy day of reading at the beach.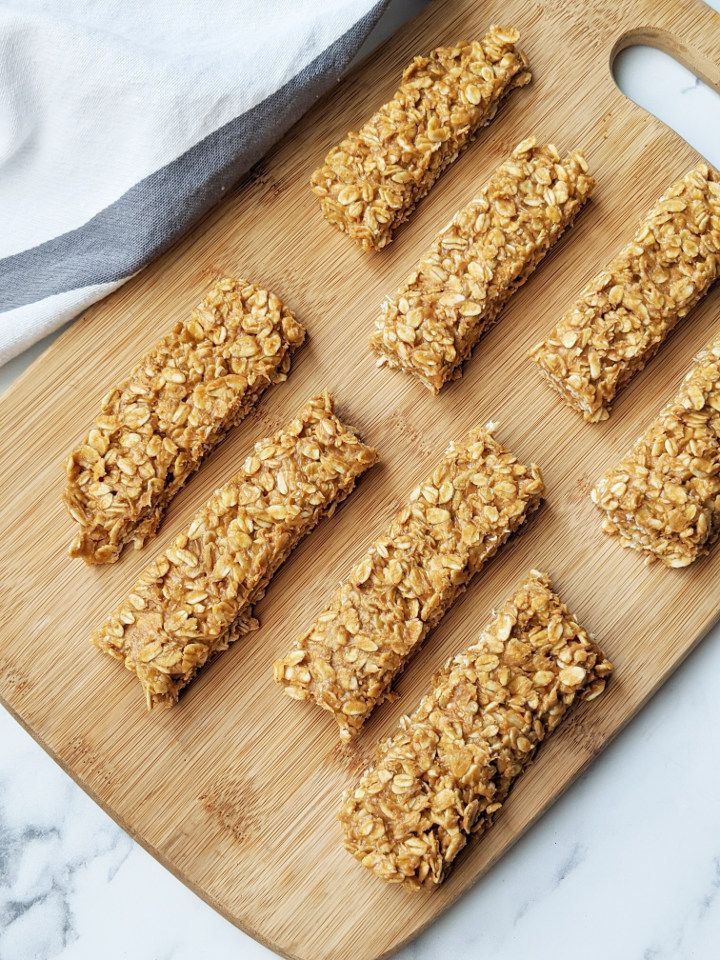 Source: healthmylifestyle.com
Keep the kids going with these super simple five-ingredient granola bars. There's no need to get an oven involved, either! Whip together the mixture and refrigerate before slicing into bars.
You can easily customize this recipe to suit your needs. Pack the bars with dried fruit, add your favorite seeds or dip them in chocolate for a signature take on a granola bar.
You might also enjoy these 5-ingredient cashew energy bites!
Source: worldofvegan.com
I'm telling you, kale chips don't get the love they deserve. They're so light and crispy, with a habit of dissolving into pure flavor three seconds after you take a bite.
Imagine that paired with the cheesy dust you know and love! This recipe gives it to you. Enjoy a healthy take on cheese chips thanks to a healthy dose of nutritional yeast.
Source: myplantifulcooking.com
Whether you need a road trip-friendly breakfast or a snack for the beach, this recipe has you covered. These healthy muffins are super moist and packed with a whole serving of vegetables.
They don't taste like it, however! Every bite is sweet, comforting, and ideally suited to a warm day at the beach. You can also make a big batch to last you the whole week!
Source: happykitchen.rocks
Fresh fruit for lunch, anybody? Everything with tastebuds enjoys watermelon, so this snack recipe will satisfy everyone having fun in the sun.
Paired with a healthy serving of feta and pesto, this is technically a savory dish. The sweet watermelon and creamy feta are a match made in heaven. The pesto adds a lovely vibrant twist.
Source: happykitchen.rocks
Eating a hot lunch on the beach doesn't sound like much fun. But how do you make sure everyone's still getting their five-a-day? Spring rolls, that's how!
This super simple spring roll recipe is easy to prepare the night before your beach trip. Pack the rolls with your favorite fresh vegetables to enjoy in a crunchy, tasty, vibrant package the next day.
Source: kidtestedrecipes.com
We found it, everybody. The only thing that can make popcorn better… is cheese! Specifically, this incredibly simple concoction of cheddar cheese powder, salt, and butter.
This is like a healthier version of Cheetos. Once again, this snack would be easy to prepare the night before your big day out. It's an ideal beach snack you can take while walking.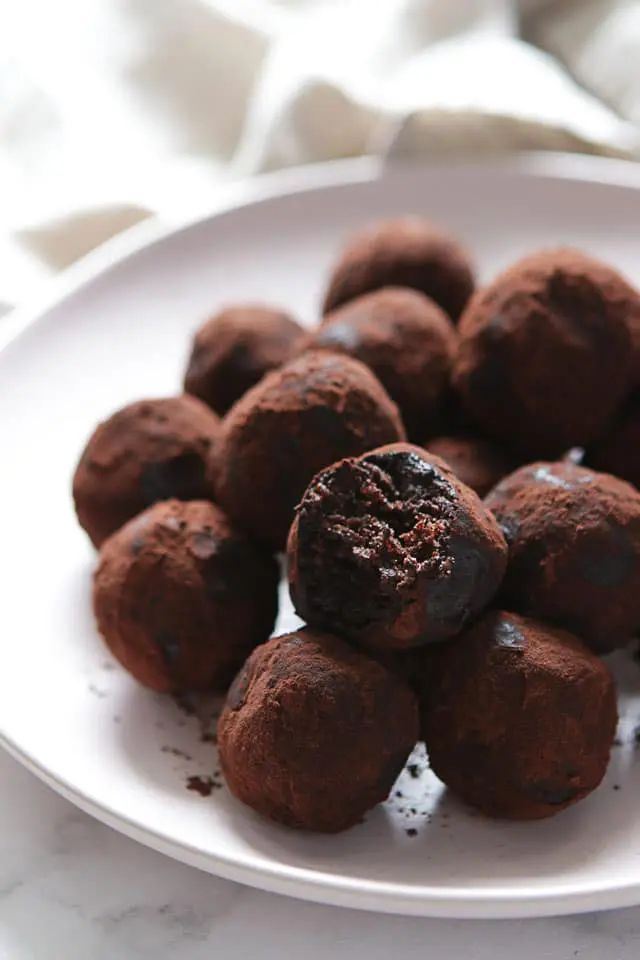 Source: happykitchen.rocks
Add a 'pick-me-up' to your day at the beach with these rich, dark peanut butter energy balls. They're dead simple to make! Plus, they keep for a long time so that you can enjoy them for your entire trip.
This is the ideal snack for a busy family. The bites are easy to eat while on the move, whether you're enjoying a beach day, hiking, or hitting the road.
Source: kidtestedrecipes.com
Speaking of snacks that are easy to eat, our next recipe also fits the bill. Roasted chickpeas are underrated as a snack, but this recipe is here to fix that.
The delicious chili lime coating on these roasted chickpeas helps balance the peas' earthiness. Trust me, a bag of these will disappear in no time, so make a ton!
These would also be a great addition in any trail mix.
Source: julieseatsandtreats.com
This butterscotch popcorn might give the cheddar powder from the earlier recipe a run for its money. If you're after something sweet, this super simple butterscotch popcorn recipe is for you.
Every bite is laden with chewy caramel. The saltiness of the popcorn helps pull it back, so you can keep enjoying handful after handful without getting tired of the taste.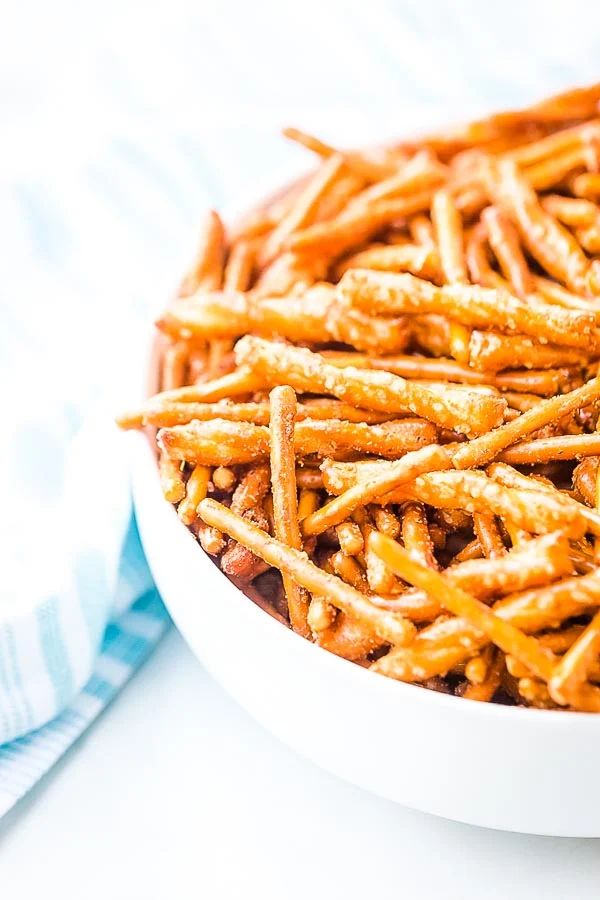 Source: julieseatsandtreats.com
Take a bag of basic pretzel sticks and crank it up a notch with this super easy recipe. Ranch lovers will adore the notes of garlic, dill, and ranch seasoning coating these crunchy delights.
This pretzel bites recipe won't steer you wrong if you're in a rush and need something simple to take with you.
You only need five minutes to bring everything together. You could make these in plenty of different flavors!
Source: ditchthewheat.com
Are you searching for something on the healthier side? Try plantain chips! These crispy, slightly sweet chips are out of this world. Plus, they're straightforward to make.
These are best enjoyed when plantains are in season, so make sure you head to your local market to pick these up. You can make a savory or sweet version, so experiment with your coatings!
Source: smalltownwoman.com
Bring a little holiday cheer with you to the beach, thanks to these candied pecans! Every sticky bite is packed with an addictive earthiness.
As a side note, these are also great as holiday gifts. Tie a jar of candied pecans with a ribbon and place it in your loved ones' stockings for a delicious treat on Christmas morning!
Source: ditchthewheat.com
Cast aside the plain old potato chip in favor of these sweet potato chips! They're crunchy, and you can tweak the seasoning to suit your unique tastes!
Making these for the first time can be finicky, so make sure to give yourself ample time. However, once you get the technique, you'll never return to bagged chips again.
Try these brussels sprouts chips for another crunchy snack!
Source: dinneratthezoo.com
Make a healthy snack and have a ton of fun with these delicious kid kabobs. I love this recipe because it's super easy to portion out the cheese, cucumber, and tomato using the kabob sticks.
Plus, your little ones can carry them around without the risk of dousing their snacks in the sand. It's a win-win for busy beach parents everywhere!
Source: recipesfromapantry.com
Take five minutes before your beach trip to throw together this tasty sweet, and salty snack mix. Featuring pretzels, Gems, and other assorted goodies, this is one everybody in the family will love.
Tailor the snack mix to suit your unique needs. Maybe you'd like more chocolate and a little less fruit (I know I would). You can even get the kids involved in making it with you.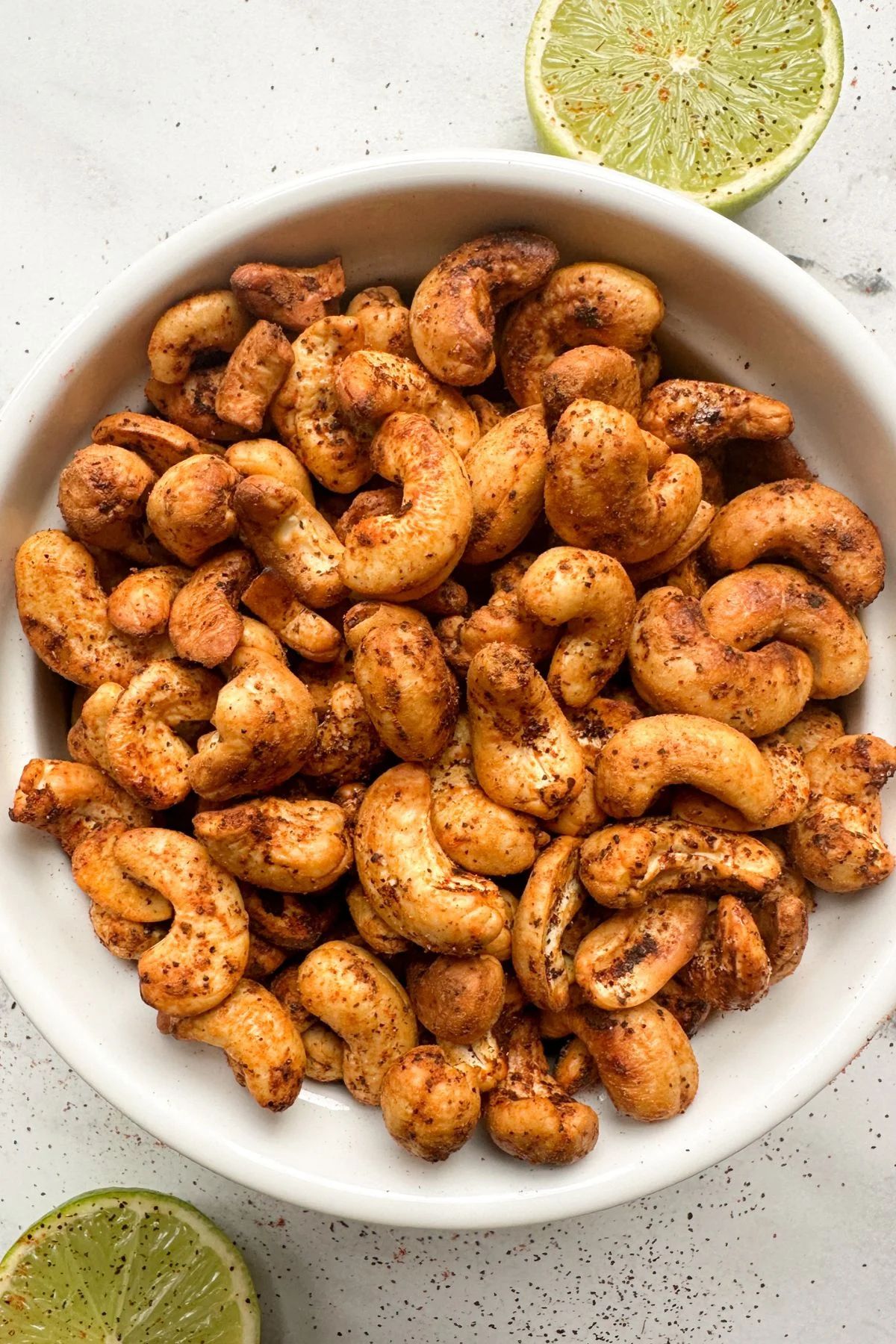 Source: hellofrozenbananas.com
Remember how I said that chili and lime are a delicious combination on chickpeas? Well, that holds for cashews as well! The chewy cashews are a perfect host for this tart and spicy flavor combo.
These are super easy to make. You only need to give them a quick spell in the oven to allow the coating to dry onto the nuts. Enjoy them hot, or package them up for a day at the beach.
Source: scratchmarket.co
Pita chips can be even better than potato chips. That's right, I said it! When done right, homemade pita chips are ridiculously crunchy. They're also healthier than potato chips!
This recipe only uses Italian seasoning for the chips, but you can go nuts with your specialty blend! Try a garlic herb combo, a sweet and spicy mix, or even a ranch powder seasoning.
Source: addictedtodates.com
With just three ingredients and no oven time, it's a wonder these peanut butter cookies haven't swept the world with their excellence.
If you dip them in chocolate, they're just like Reese's. Make these the night before your trip for a high-protein and delicious snack your kids will be clamoring for!
Source: sustainmycookinghabit.com
Take your snack mix one step further with this delightful recipe. Each element is adorably beach or water themed, making this the ultimate beach day snack mix.
Even adults will love this mix thanks to the perfect balance of sweetness and saltiness. Portion the snacks into individual bags, dole them out at the beach, and let the little ones run wild.
Source: amandascookin.com
The full powers of peanut butter are yet to be understood, but one thing is clear: it's the perfect snack. With tons of protein and great flavor, this dip has no downside.
It's also ridiculously easy to make! Cart this peanut butter dip along to the beach in a simple container, and bring a host of little snacks to dip into it.
If you loved this apple dip, these healthy apple nachos are sure to impress!
Source: cookingwithjanica.com
Heading to the beach with friends? Pair your vino with personalized charcuterie cups to suit the vibe!
These cups are so cute, with a ton of different ingredients so everyone can graze at their leisure. The cups also help to keep the sand away from your valuable snacks, so that's a huge plus.
Source: littlesunnykitchen.com
Need something simple, functional, and delicious? Look no further! These ham and cheese roll ups allow you to indulge in a classic flavor without the hassle of making sandwiches near the beach.
After all, the world 'sand' may appear in sandwiches, but we don't really want to crunch down on any unfortunate grains. These rolls are super portable and delicious, so they're ideal for a beach day.
Source: bestservedvegan.com
We're concluding our list with an example of vegan genius! These funfetti protein bites basically look like miniature birthday cakes.
But they're actually plant-based protein balls with a ton of health benefits. They taste amazing (thank you, sprinkles), and the oodles of protein will keep everyone going until the sun sets.
So, where are you planning on going for your day in the sun? Let me know your favorite beach day snack recipes in the comments below!
31 Best Beach Snacks to Pack This Summer
Spending your day at the beach? Here are the best beach snacks to bring that are portable, healthy and delicious!
Ingredients
1. Cinnamon Apple Chips
2. Slow Cooker Parmesan Ranch Snack Mix
3. Cranberry Almond Energy Bites
4. Tropical Summer Party Fruit Salad
5. Chocolate Covered Pecans
6. Funfetti Cookie Bars
7. Peanut Butter Energy Balls
8. Vegan Chocolate Muffins
9. 5-Ingredient No-Bake Granola Bars
10. Cheezy Dehydrator Kale Chips
11. Zucchini Apple Carrot Muffins
12. Watermelon Skewers with Feta and Mint Pesto
13. Fresh Vegan Spring Rolls
14. Cheddar Cheese Popcorn
15. Vegan Chocolate Peanut Butter Energy Balls
16. Chili Lime Flavored Roasted Chickpeas
17. Popcorn with Butterscotch
18. Ranch Pretzels
19. Plantain Chips
20. Candied Pecans
21. Sweet Potato Chips
22. Kid Kabobs
23. Sweet and Salty Snack Mix
24. Chili Lime Cashews
25. Pita Chips
26. No-Bake Peanut Butter Cookies
27. Beachy Sweet and Salty Snack Mix
28. Peanut Butter Apple Dip
29. Charcuterie Cups
30. Ham and Cheese Roll Ups
31. Vegan Funfetti Protein Bites
Instructions
Scroll up to get a bunch of easy, yummy, and delicious snacks recipes. Don't be afraid to get creative with the ingredients. You might discover a flavor you didn't know you liked.
Get your shopping list going, and make sure you've got all the ingredients.
Get cooking and make your next Beach Snack Recipe!
Notes
Which one of these recipes was your favorite? Let me know in the comment section or on Pinterest!