Looking for side dishes for pierogi? These delicious recipes are easy, quick and full of variety of flavors.
Whether using your grandmother's recipe or trying out a new variation, you must ensure your side dishes live up to your perogies. That's where this list comes in!
Explore thirty-one of the best pierogi sides to elevate your dish. This list has everything from comfort food classics to modern, edgy meals with a twist.
What Are Perogies?
Perogies are little Polish dumplings that are just as good as it sounds. A simple dough is wrapped around any filling you like, creating a small parcel full to bursting with undeniable flavor.
They're usually boiled until tender and then pan-fried to add some crispiness.
What Should I Top Perogies With?
You can top perogies with many things; it's all up to your taste. Some traditional choices include sour cream, Greek yogurt, or even melted butter to keep it simple.
The idea is to add a contrasting creamy element, allowing the filling and texture of these dumplings to shine.
What is Traditionally Served with Perogies?
In traditional contexts, perogies are topped with everything from fried onions to pork rinds. Fried lardons – thick pieces of bacon – are also popular, thanks to their savory flavor.
Don't feel restricted by tradition! Many potential sides and toppings will elevate your pierogi dish like brussels sprouts or a nice green salad, so start exploring with the thirty-one recipes on this list.
Meat Sides for Perogies
These little stuffed dumplings pair beautifully with a hearty meat side dish. From chicken to bacon, you'll be hard-pressed to find a cut of meat that doesn't make an excellent pierogi companion.
Source: celebrationgeneration.com
First on our list are chicken cabbage rolls, a delightfully delicious side dish that can serve as a light lunch if needed and is perfect for special occasions.
The crunch of the rolls and the tender dumplings create a gorgeous texture contrast that will keep drawing you back for bite after bite.
Source: flavormosaic.com
Speaking of cabbage, here's another side dish that celebrates this cheap and versatile ingredient to create a classic comfort food. There's just one crucial difference: this one has bacon.
Cabbage is like a flavor sponge, soaking up all the tastes surrounding it.
When fried with bacon, it takes on the aroma of salty pork. So, this side dish is a very luxurious way to enjoy some cabbage as the perfect easy side dish to your savory perogies.
Source: inthekitch.net
These bison meatballs are deeply hearty, offering a filling side dish that should easily round out your main dish of perogies. Though the recipe calls for bison, other red ground meat would suit just as well.
The key to this recipe lies in the incredible glaze. Sticky, sweet, and humming with an undercurrent of BBQ spice, there's just nothing better on a meatball.
Source: lowcarbyum.com
Bring back a classic with these prosciutto-wrapped asparagus spears. The cream cheese provides a mellow note to the dish, pulling back on the sharp contrast between saltiness and freshness.
These are a great way to elevate your perogies without drawing the focus away from them.
Source: morewithlesstoday.com
If you're looking for a unique yet robust side dish to bulk up your perogie dish, I've got the recipe for you!
This strawberry chicken salad celebrates seasonal strawberries, pecans, and feta cheese and a dressing with garlic powder, balsamic vinegar, olive oil, and lemon juice.
While a little odd on paper, this combination provides a delicious dance of tastes and textures on the plate. This is a dish you and your guests won't forget soon.
Salads for Perogies
While a delicious meal, perogies can also be particularly hearty and rich. To cut some of that richness, indulge in a light, refreshing salad with earthy flavor and fresh herbs.
All these contrast that heaviness with a vibrant flavor in different ways.
Source: allnutritious.com
The first one off the block in the salad category is a recipe I always whip out! While it can be a simple and refreshing meal on its own, it's also a delicious side dish perfect for upgrading your feed.
Enjoy the crunch of fresh spinach and bursts of sweetness from the grape tomatoes sprinkled throughout the salad.
You can also serve this as a side dish with quiche.
Source: allnutritious.com
This bulgur wheat salad is for you if you're searching for a side dish with a bit more heft. This is another simple dish that makes a regular appearance on my dinner table.
It's super simple, packed with nutrients, and very filling. Whether you're using it for meal prep or as a side dish at dinner, this salad won't let you down. This good side dish pairs perfectly with all pierogi fillings.
Source: joyfoodsunshine.com
Our next recipe celebrates the vast array of summer flavors. This helps to lighten the rich perogies main course, making it easier to dig in over and over.
Since it's such a crowd-pleaser, this is a straightforward salad perfect for feeding a large group and goes well with a variety of dishes.
Source: thesaltypot.com
Opt for sweetness with this delightfully earthy beetroot, avocado, and feta salad. The three core elements play off each other in a beautiful tango of tastes and textures.
The result is a sweet filling side dish that cleanses the palate. Pulling you back in for just one more pierogi after each bite.
Feel free to also serve this side dish with grilled chicken.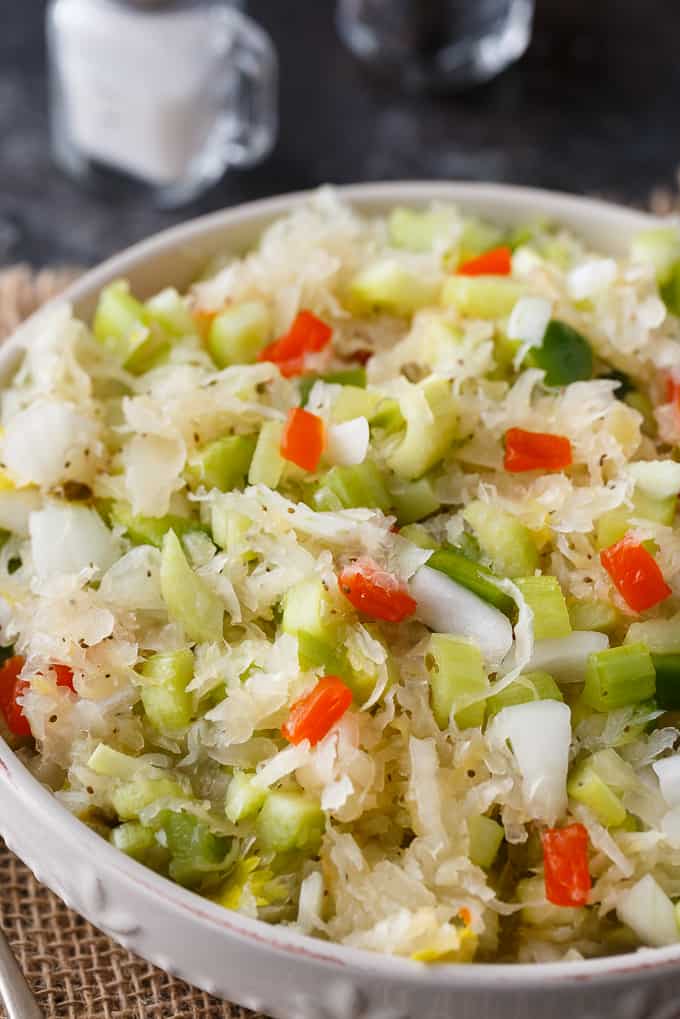 Source: simplystacie.net
Sauerkraut is a traditional accompaniment to potato perogies, so it only makes sense to incorporate it into a side salad! This tart and tangy salad is perfect for lightening the dumplings' richness between bites.
Sprinkle generously with other crunchy vegetables to break up the strong sauerkraut flavor.
Enjoy this salad as a side with salmon.
Source: acedarspoon.com
Speaking of light and bright salads, this lemon, parmesan cheese and arugula blend creates a harmonious blend of flavors to take your traditional polish food to a whole new level.
Earthy arugula and zesty lemon fight back and forth across the tongue for an exciting bite every time. Top that off with bites of juicy tomato and mellow cheese for a real perfect side dish.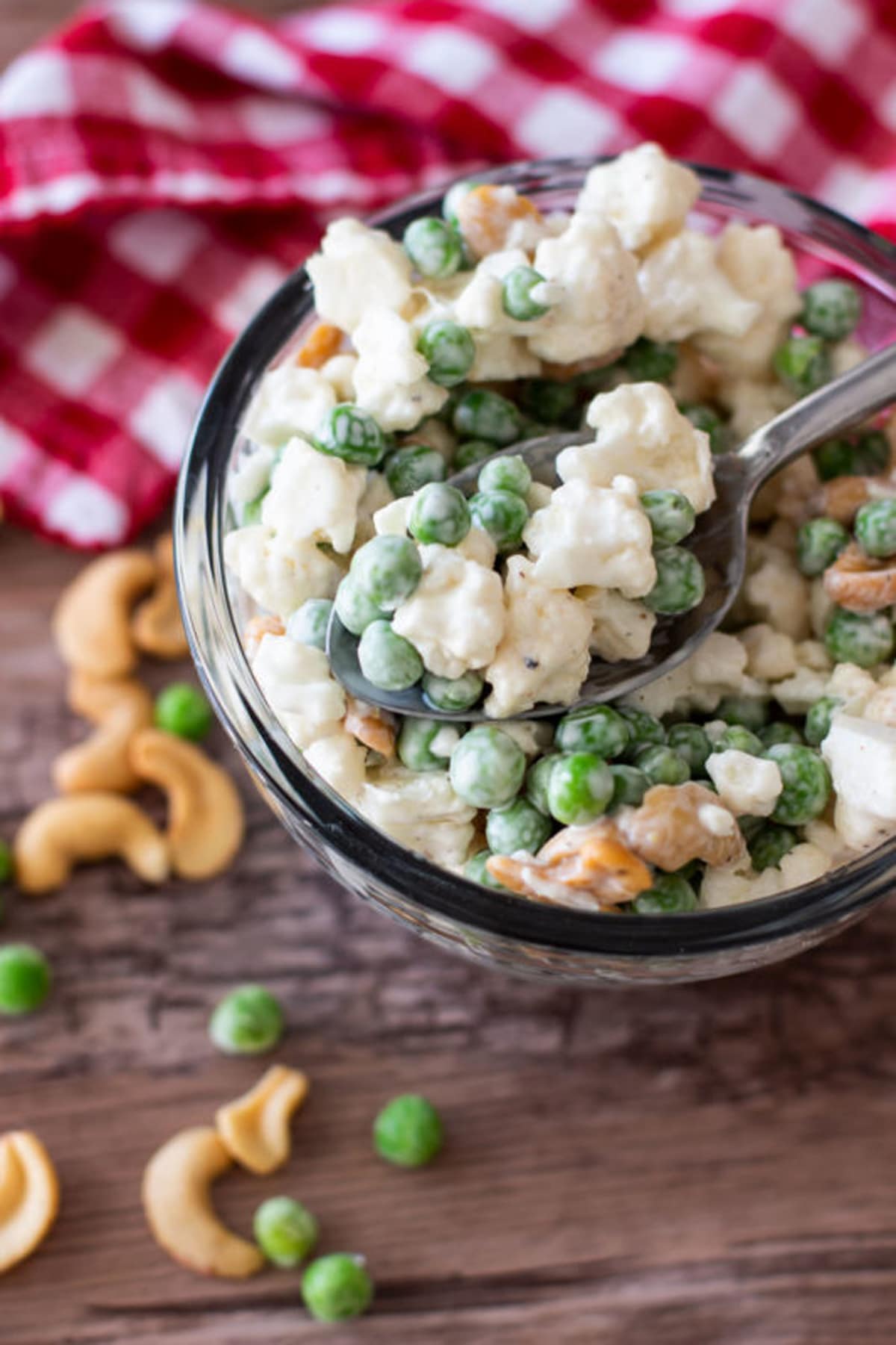 Source: recipesworthrepeating.com
This cauliflower and pea salad is one of my favorite things it is a unique choice that ties in beautifully with the creamy perogies with savory filling. It's perfect for summer potlucks or barbecues as you can make it in advance and store it in the fridge.
I'd recommend giving it a few hours to sit to allow the flavors time to mingle. Trust me; it makes it a hundred times better, the whole family will devour it.
Vegetable Sides for Pierogi
Whether you're catering to a vegetarian crowd or enjoy a plate packed with nutrients, these vegetable pierogi sides are for you.
Source: sweetandsavorymeals.com
If you've never heard of Hasselback carrots, you're in for a real treat with this easy recipe. Give these robust, slightly sweet vegetables the same treatment as a Hasselback potato and discover heaven!
Each tender bite hums with the delicate sweetness of the roasting process with brown sugar, and honey or maple syrup. A herbaceous blend caps the whole thing off, making this a delightful choice for your delicious side dishes.
Source: acedarspoon.com
Celebrate summer with this beautifully vibrant and delicious Mediterranean roasted blend. Roasting the vegetables enhances their flavor, bringing out their respective sweetness and earthiness.
The result is a tender, bright, stunning salad you'd be proud to serve beside a plate of tasty perogies.
Source: ifoodreal.com
Also known as "Olivier Salad," this Russian potato salad is a unique alternative to the classic potluck favorite. Enjoy peppery bites of pickle and sweet peas strewn throughout the bowl.
No two bites taste the same with this delicious Russian classic, so it's perfect for spicing up a mellow dish like perogies.
Source: sweetandsavorymeals.com
Get the kids on board with eating vegetables thanks to this tried-and-true method: dousing them in cheese.
These baked green beans are super simple and utterly delicious, requiring almost no clean-up. Go for gold by adding a generous handful of herbs and a sprinkle of garlic to elevate these to new heights.
Source: joyfoodsunshine.com
If you're looking for something even simpler, this oven-roasted broccoli is for you. Just toss some chopped broccoli in salt and oil, lay it on a roasting pan, and whack it in the oven.
Twenty minutes later, you'll find the florets roasted to charred perfection.
Source: killingthyme.net
Speaking of simple vegetables, this grilled asparagus recipe promises punchy flavor with minimal effort. This is a great side dish for any dinner, especially if you have a large group to feed.
Douse some asparagus with generous lashings of oil and salt, then roast with some halved lemons for a simple yet dynamic side dish.
Source: christinascucina.com
Sauteed rapini – a.k.a. Italian-style broccoli – is a triumph of simple flavors. This style of broccoli is leafier than usual, so it feels like a salad and broccoli dish in one.
Whether you're pairing it with perogies or need a meal prep solution, this recipe will do the trick.
Source: nourishplate.com
Brussel sprouts need not have the bad reputation they currently enjoy. These air fryer brussel sprouts prove why these little balls of nutrients deserve more love than they get.
This side dish is ultra-convenient, requiring only five minutes of your time. Push a button and return to perfectly-cooked sprouts!
Source: cookingwithmammac.com
These mushrooms are ideal if you're looking for a hearty side dish without adding any extra meat to the plate. They're robust, delicious, and packed with bold flavors.
Best of all, they come together so quickly that you can whip them up five minutes before you serve your dumplings.
Source: thesoccermomblog.com
Don't fall prey to the supermarket brand of creamed corn. Thanks to this super simple take on homemade creamed corn, take a little extra time and receive a lot more in return.
Each bite is sweet and creamy, offering an excellent condiment to adorn your perogies. This is a great side dish for almost any comfort meal!
Best Sides for Perogies
Finally, we investigate the most important category on the list: the best sides for perogies. These aren't necessarily the most nutritious.
But, they will have your mouth watering instantly.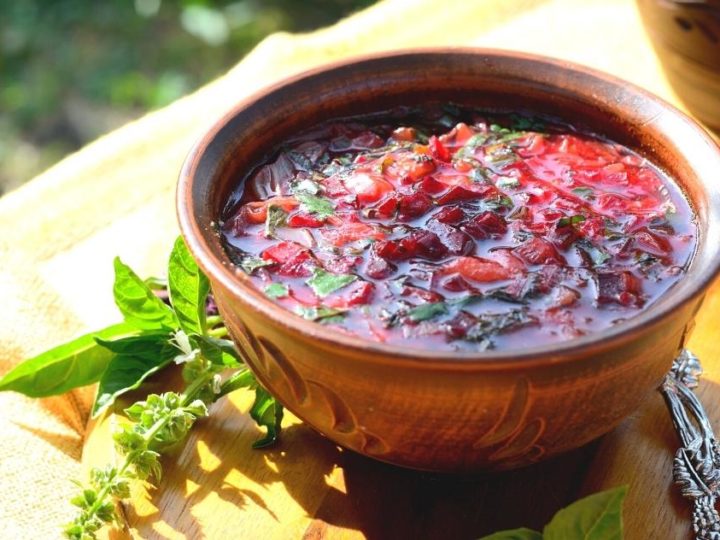 Source: annainthekitchen.com
What goes better with a Polish dumpling than a side of Polish borscht? Imbue your dish with the fragrant, aromatic flavors of Barszcz Ukrainski, red borscht.
This soup is full of root vegetables, so it's delicious and filling. It also keeps well, so it's great for eating as leftovers!
Source: flavormosaic.com
Brussel sprouts and bacon is one of those timeless combinations you can always return to. This side dish ties into some keystones of Polish cuisine, rounding out your pierogi dish with ease.
Plus, these roasted sprouts are super easy to make. Just whack them in the oven, and you're ready!
Source: inthekidskitchen.com
If you're a massive fan of fries but don't want to deal with the unhealthy snack, these baked avocado fries are a delicious substitute. They're creamy, crunchy, and packed with flavor.
They're also great companions for the perogies, thanks to their smooth texture and mellow flavor.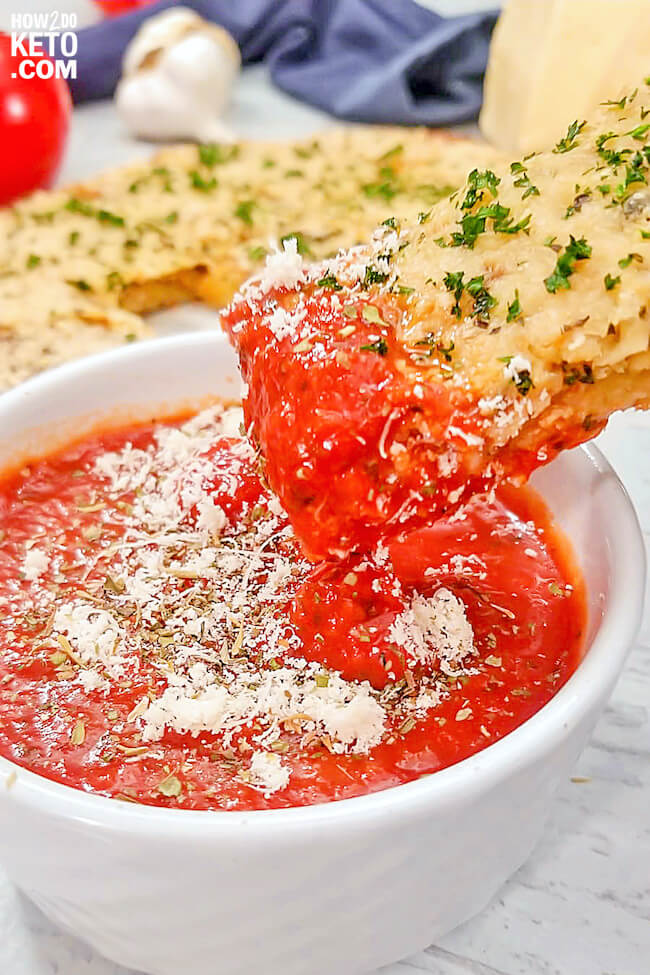 Source: how2doketo.com
This keto garlic bread goes with almost anything, including these Polish-born dumplings. Serve it in the center of your table alongside a tomato dipping sauce for an unbeatable side dish.
Once this recipe is in your back pocket, your garlic bread will quickly become a neighborhood favorite!
Source: plantbasedonabudget.com
Our next recipe is a savory rice pilaf as vibrant as a summer day. Brimming with protein and vegetables, this delicious rice side dish will add much-needed nutrients to the plate.
Thanks to its well-rounded ingredients list, this dish could easily serve as a lunch or meal-prep meal.
Source: theforkedspoon.com
A traditional complement to perogies is onion, so these caramelized onions are just what the doctor ordered. Naturally sweet and smoky, these onions will elevate your dish a hundred-fold.
While it takes a little while to get these done, the result is worth it.
Source: cookingwithmammac.com
These Italian red peppers are an absolute breeze, allowing you to deliver a delicious side dish with almost no effort. That way, you can focus on making your perfect little perogies!
Source: foodsharingvegan.com
This Instant Pot quinoa recipe creates the perfect healthy base for your dumplings. This is a hands-off method to enjoy perfectly-cooked quinoa at the press of a button.
Cook the grain in some stock for an extra dose of savory flavor in your dish.
Source: inthekidskitchen.com
Finally, our last dish is a tried and true classic gracing menu worldwide: garlic knots. Once you learn how to make these ultra-simple treats, you'll never want to stop!
Aside from their role as a side dish, these are great as a pantry snack food, a potluck dish, or a picnic treat.
Get ready to elevate your next batch of perogies today! Are any of the recipes from this list making it onto your table? Let me know in the comments!
What to Serve with Perogies: 31 Best Sides
What to serve with perogies? These side dishes for pierogi are the perfect accompaniment for your meal!
Ingredients
1. Chicken Cabbage Rolls
2. Fried Cabbage with Bacon
3. Bison Meatballs
4. Prosciutto Wrapped Asparagus Cream Cheese
5. Strawberry Chicken Salad with Pecans and Feta
6. Spinach Tomato Salad Feta Cheese
7. Bulgur Wheat Salad
8. Burrata Salad
9. Beet Avocado Feta Salad
10. Sauerkraut Salad
11. Lemon Arugula Salad
12. Cauliflower Cashew and Pea Salad
13. Hasselback Carrots
14. Mediterranean Roasted Vegetables
15. Russian Potato Salad
16. Cheesy Baked Green Beans
17. Roasted Broccoli
18. Grilled Asparagus
19. Sauteed Rapini
20. Brussel Sprouts
21. Sauteed Mushrooms
22. Creamed Corn
23. Red Borscht
24. Brussel Sprouts with Bacon
25. Baked Avocado Fries
26. Keto Garlic Bread
27. Black Bean and Onion Pilaf
28. Caramelized Onions
29. Roasted Peppers
30. Instant Pot Quinoa
31. Garlic Knots
Instructions
Scroll up to get a bunch of easy, yummy, and delicious recipes. Don't be afraid to get creative with the ingredients, you might discover a flavor you didn't know you liked.
Get your shopping list going and make sure you've got all the ingredients.
Get cooking and make your next Side for Perogies!
Notes
Which one of these recipes was your favorite? Let me know in the comment section or on Pinterest!